Easy Time and Attendance Management on the go
Flex time rules and presence automation for dynamic teams
---
Online Time and Attendance Management
Replace fiddly paperwork with streamlined time and attendance management on the cloud. Stimulate business growth and staff productivity with the benefits of flexible working.
Eliminate risks linked to the manual calculation of overtime, holidays or sick days
Friendly, instant user access across all mobile or desktop devices
Precise flex time rules and notifications system to reduce bad practices.
Enjoy user-friendly tools. Manage staff's working hours, overtime, sick days, lunch breaks and holidays at your own convenience. Quick, hassle-free and easy to use.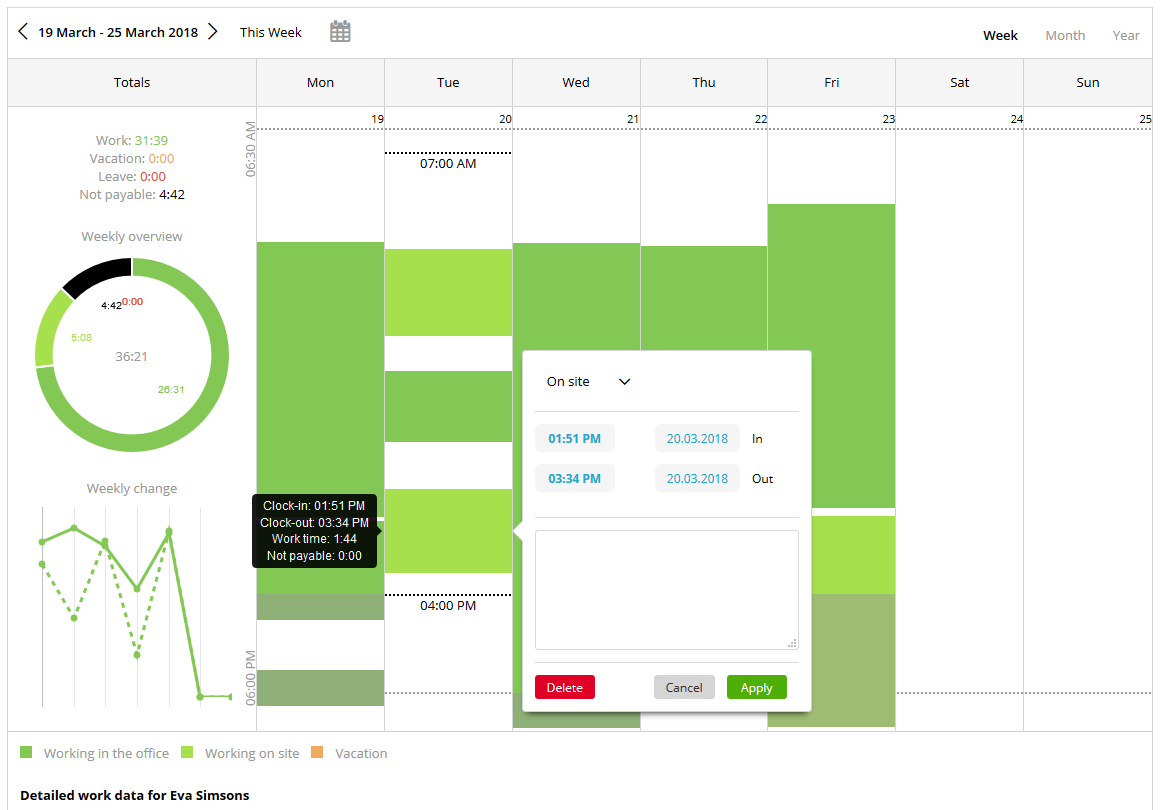 Hassle-free Time Clock and Timesheet Calculator
Make your employees happy. Allow them to clock in and clock out anytime, from anywhere, with our time-tracking app. Of course, you're still in charge:
Access work logs from any device
Set up geofencing rules for field staff
Enjoy nice and professional time reports
Automate timesheets and approvals
Quick data export that accelerates payroll.
A great way to prevent buddy clocking and combat time theft. You can see the time and location and for each work log, right on your phone, tablet, laptop or desktop.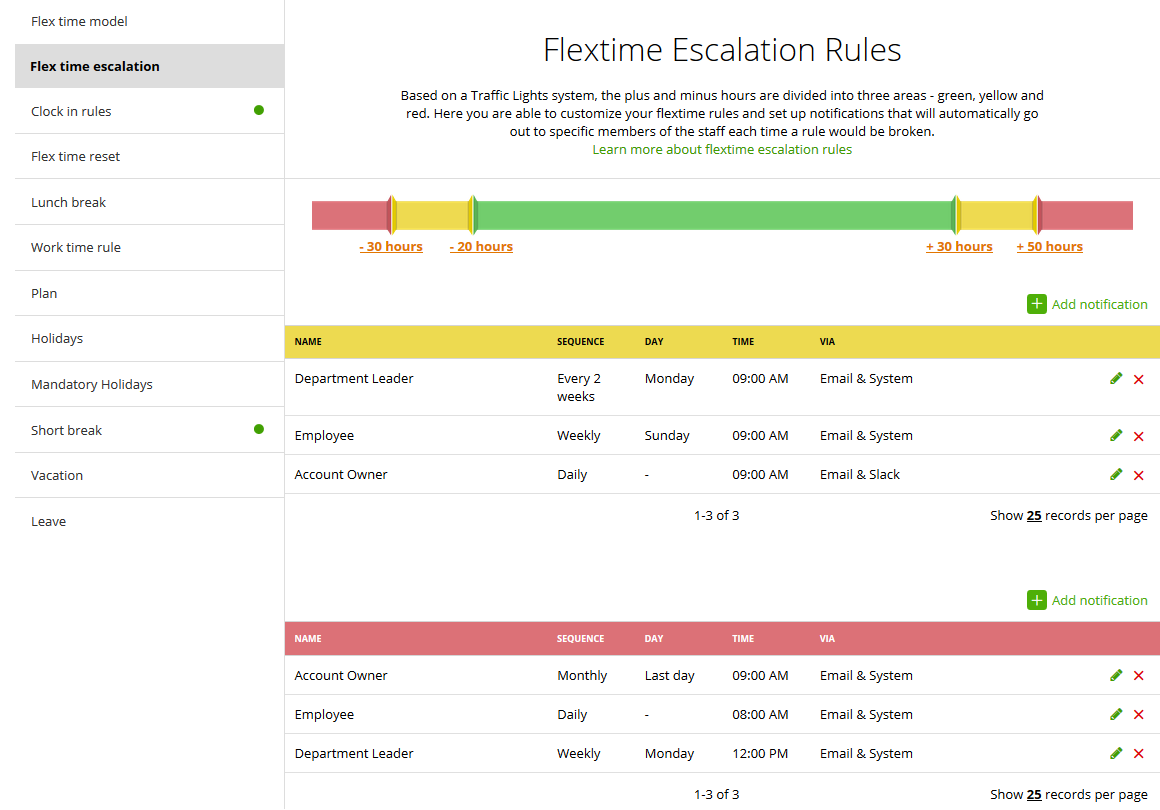 It's Time for Flex Time
Try, manage and polish your own flextime policy. You and your employees will love this. Imagine having all time-related data and escalation rules, synced and available 24/7 on the cloud.
Simple Traffic Lights system to detect off-track time patterns
Set up who is notified in case someone breaks the time rules
Manage shift swaps, holidays and short breaks on the go
Spot and handle earliness-lateness trends before they become a problem.
Designed to help team leaders or managers take timely corrective actions, our suite of flex time tools and synced apps give everybody the freedom to work whenever they feel productive.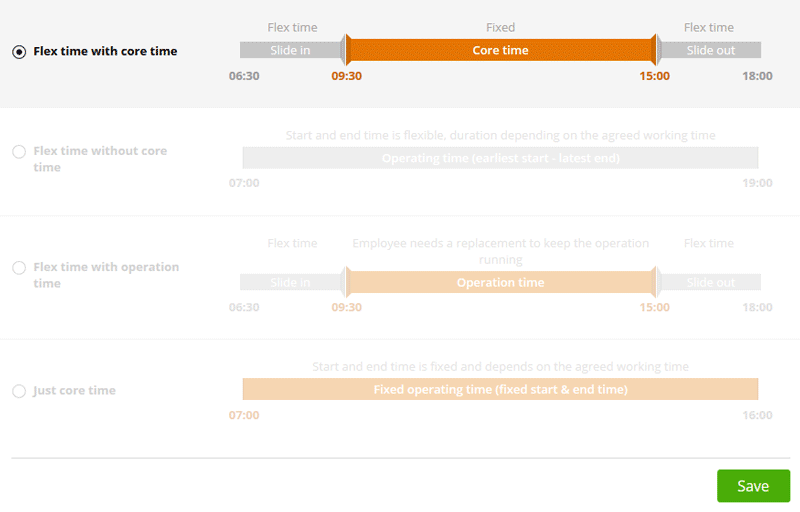 Smooth Absence Management
Handle working hours, medical leaves, vacations, lunch breaks and absences from your favorite browser.
Digitized holiday planning. No frustration. More efficiency.
Automated leave and absence tools that make approval processes easy
Instant notifications and time-off requests right on your favorite device
Up-to-date individual and team calendars for simplified team tracking
Quick and easy time records export ready to speed up payroll processing.
This is an excellent way to keep dynamic teams synced at all times. Through accurate electronic time records, everybody can work, plan ahead, save time and prevent manual entry errors.
---
Upgrade to Business 4.0 today
Enjoy a 14 day FREE TRIAL of our powerful suite of features designed to automate your business, save you time and money. Start sending estimates & invoices, capture expenses, sync timesheets and manage your clients and your team more effectively. Welcome to Business 4.0 at its best.
Start your 14 day free trial