Looking for the best Employee Time Clock Software?
You've found it. Powerful, quick and accurate time clock software and timesheet calculator on the cloud.
Start 14-day FREE trial
Your business, your virtual time clock. No installation needed
Automate your business on the cloud with the smartest hassle-free time clock software. Enable your employees to work when they are most productive. Switch to our mobile time tracking app. More freedom for them. More power to you!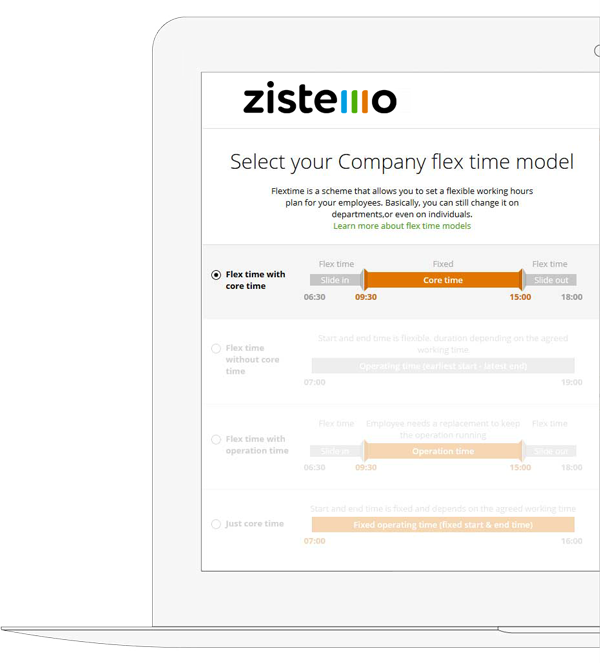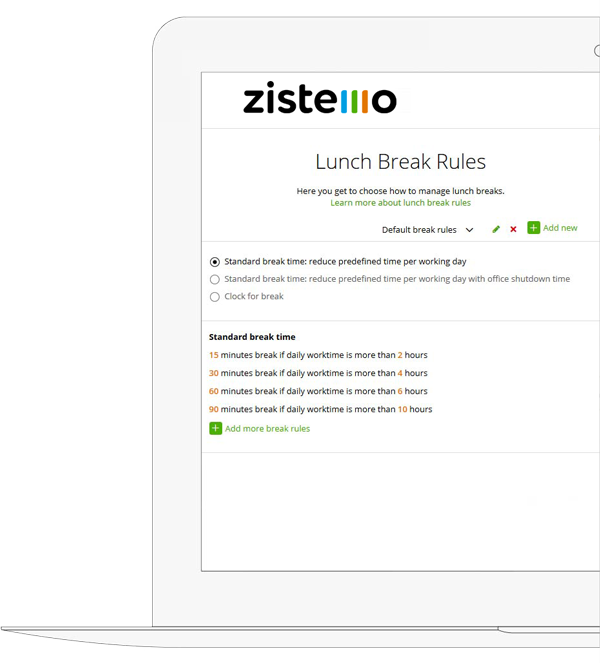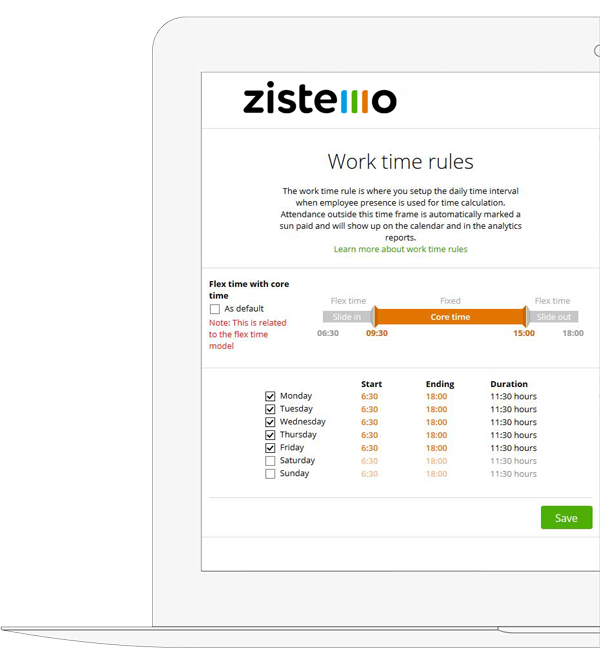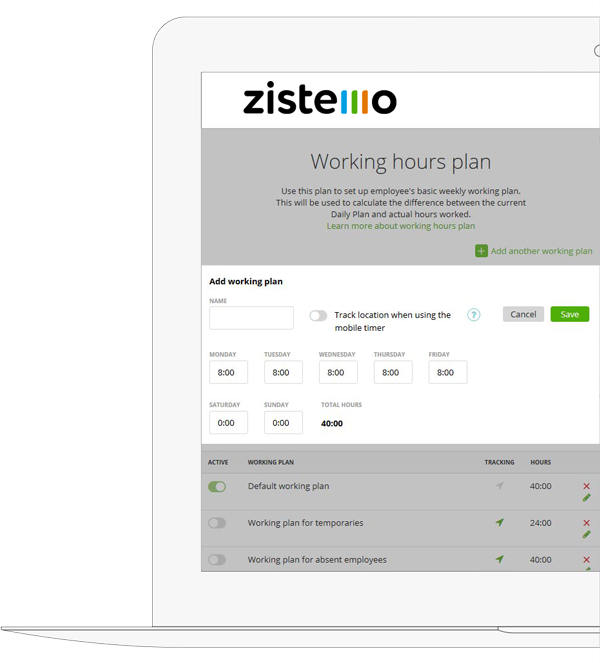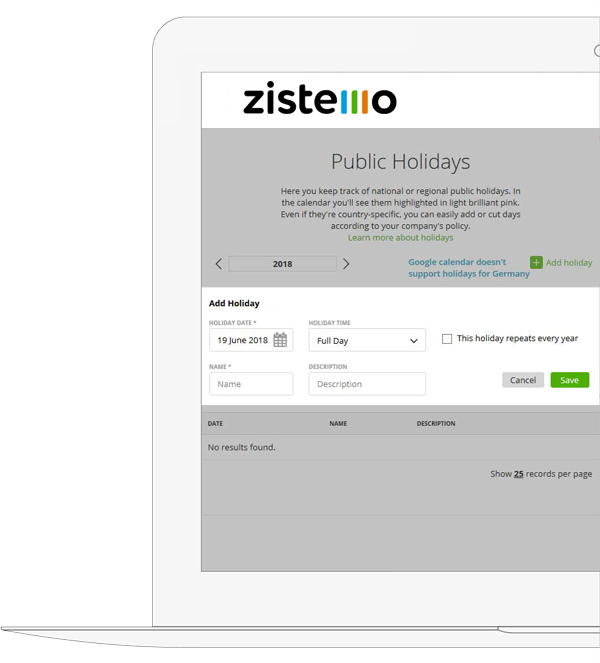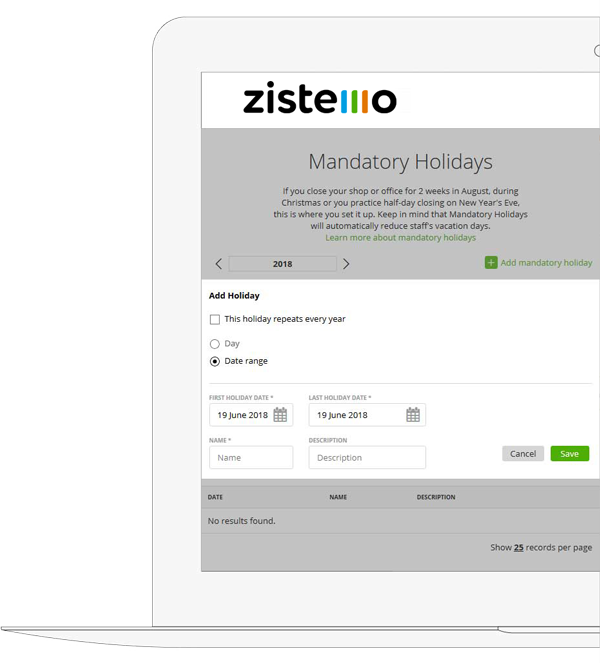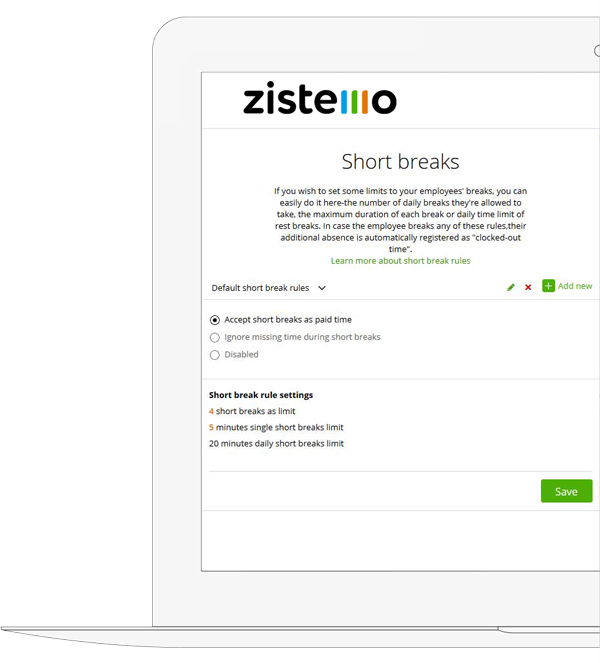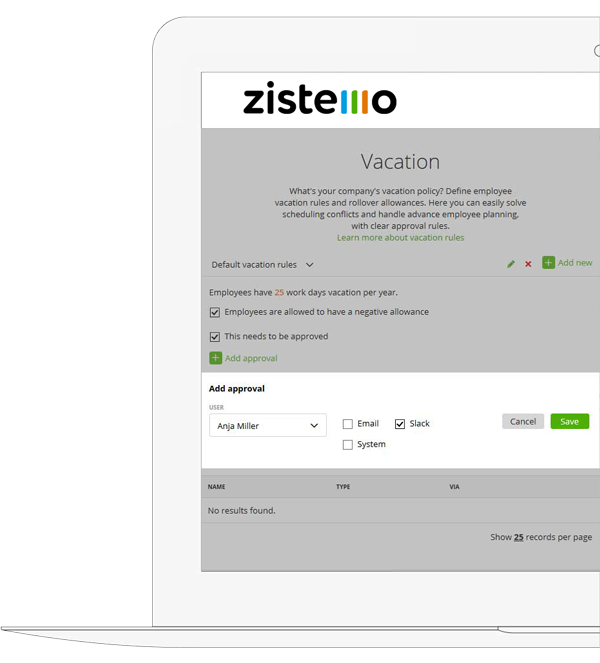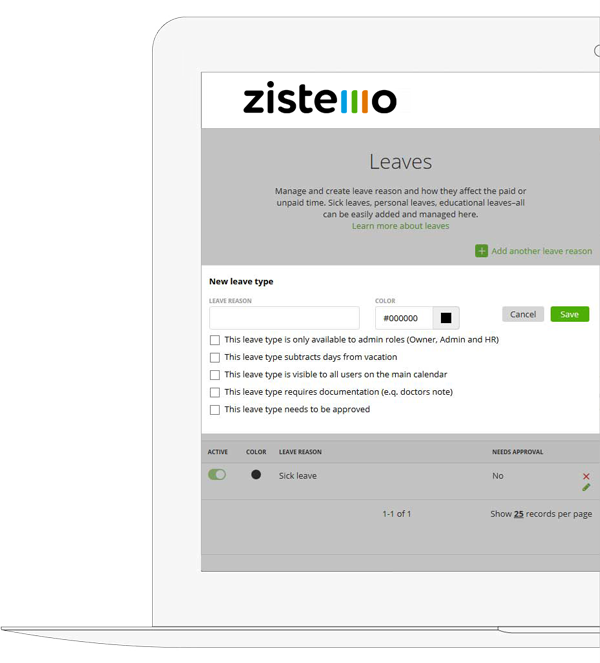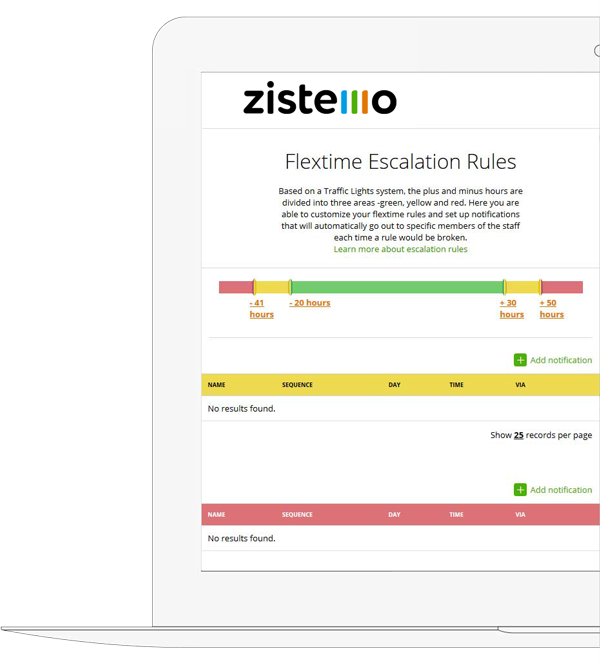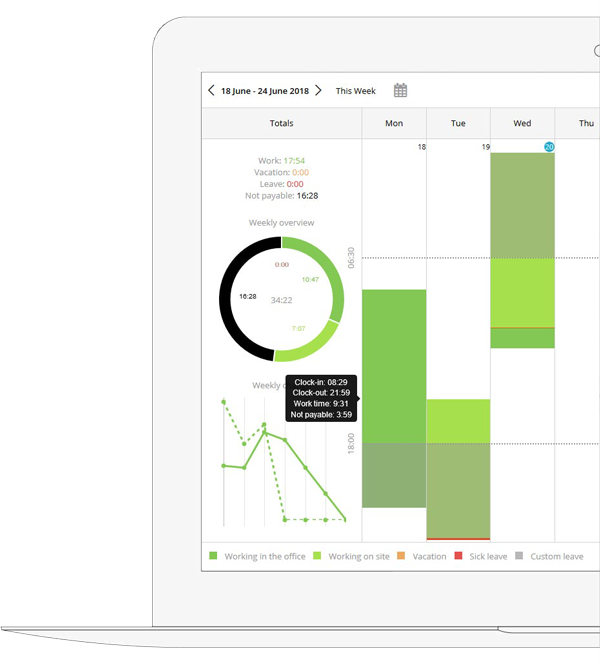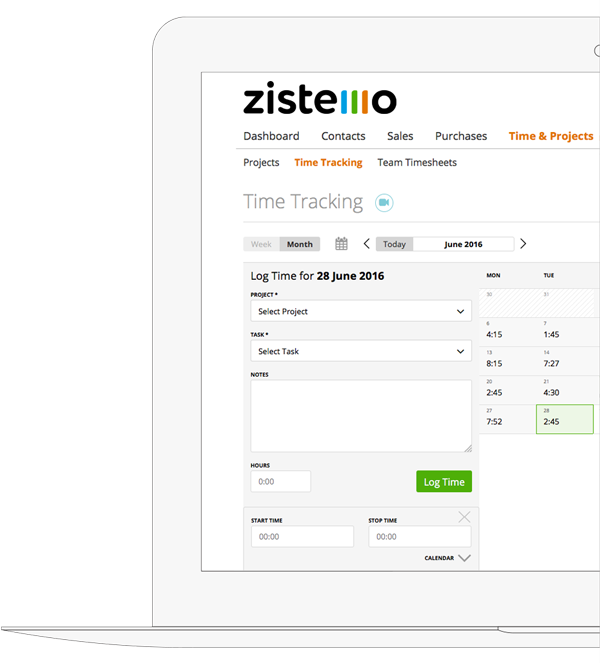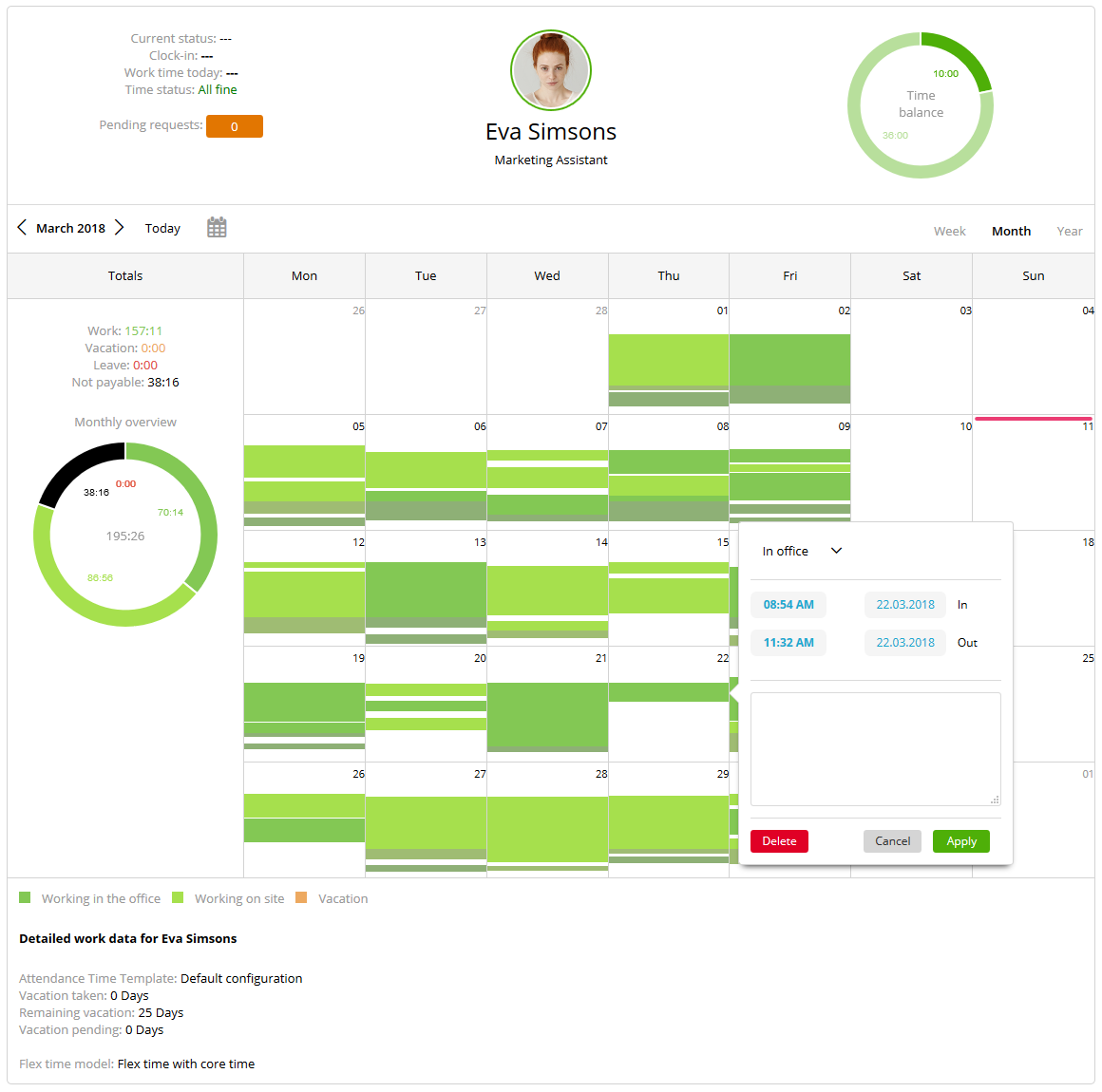 Dynamic employee time tracking
Your employees deserve the coolest and most precise online work time tracker. Help them clock in and clock out at their own convenience, while still keeping an eye on their work schedule.
Instantly accessible work logs.
Employee geofencing settings.
Professional time reports.
Automated timesheets, late clock-ins.
If they're attending a business meeting or a trade show, they can easily track their time from any device or location you agree to.
Online Timesheet Calculator for no manual errors
Why stick to outdated time cards? Automate your company's work time management with the latest features:
Slick time clock app.
Seamless integration with payroll reports.
Intuitive color-coding.
Smart absence schedules.
Vacation approval reminders.
Save more time and money while reducing the risk of manual errors. Less data entry. More digitalization.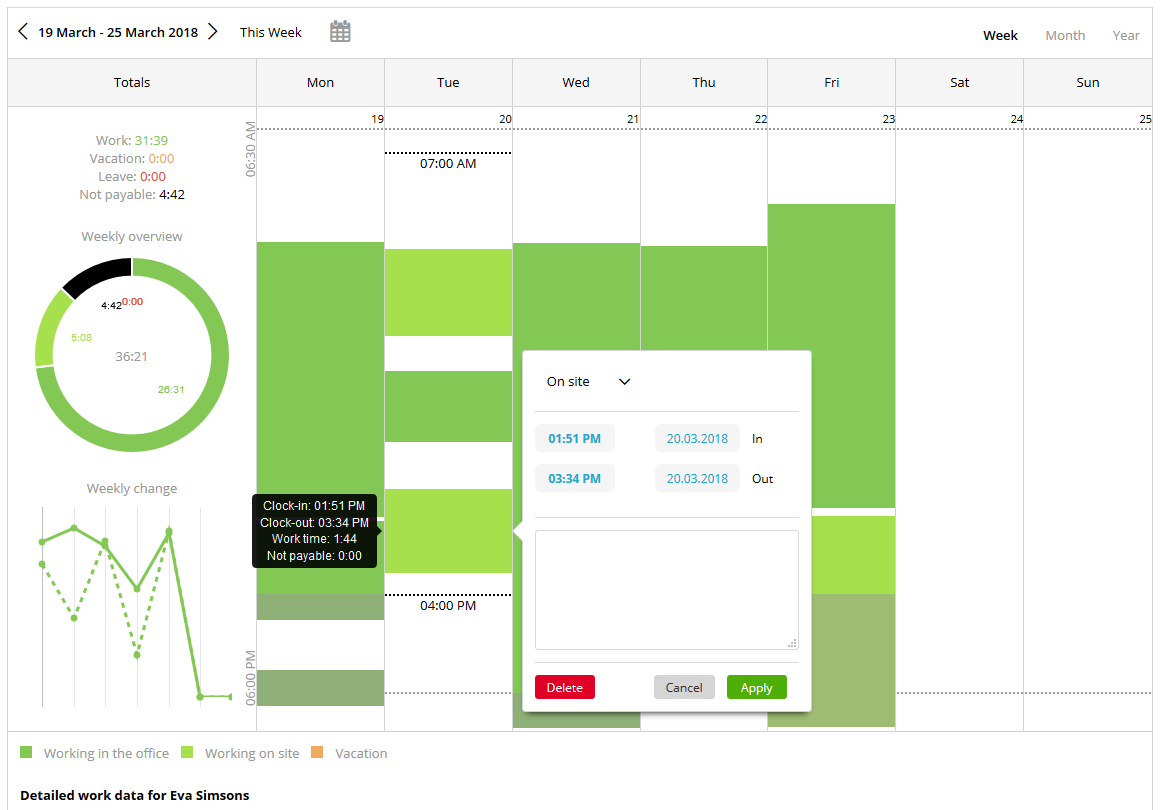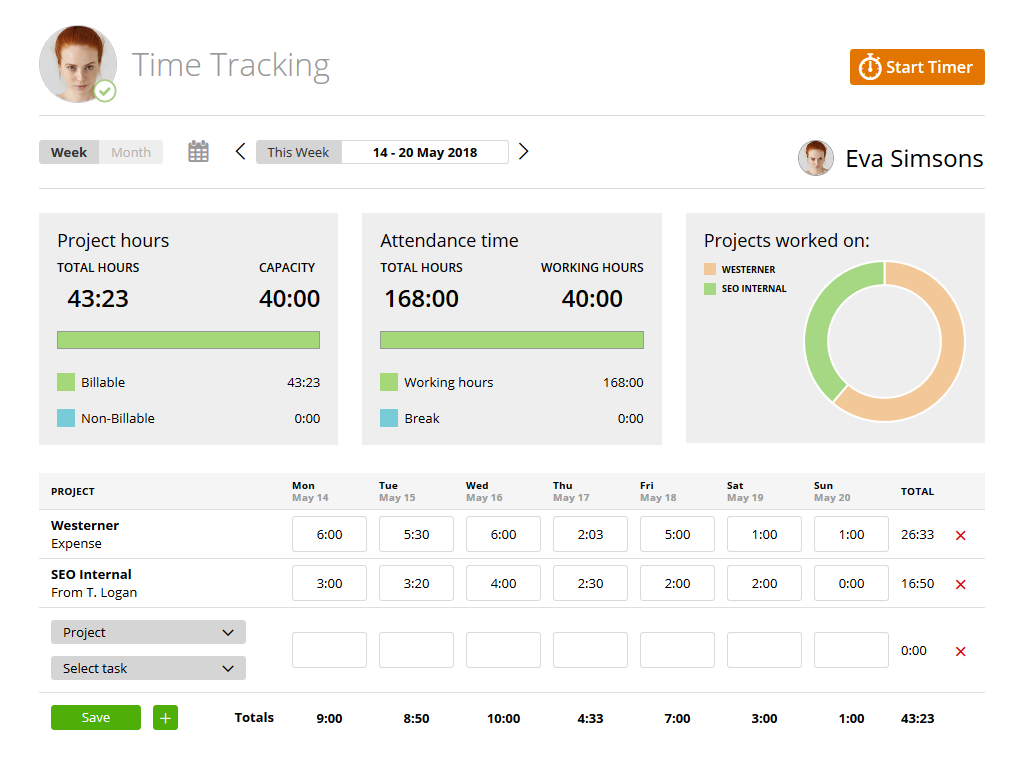 Extra mobility with the Employee Time Clock App
You and your staff can enjoy unlimited mobility, review time reports, forecasts, public holidays or approve days off from any device.
Clock in and clock out on the move.
Submit vacation or overtime requests with one click.
Review staff reports at your own pace.
Receive time alerts and monitor employee time on the run.
Designed for businesses and teams of any size. Perfect for flex time models.
Time clock calculator with lunch break
Create a lunch break policy within seconds to make sure everybody sticks to the rules you have for meal breaks and keep unwanted overtime costs under control.
Set a standard lunch break interval.
"With or without office shutdown time" option available.
Monitor employee's meal breaks habits and spot unwanted behavior.
Dynamic lunch break rules — depending on the daily work time hours.
All info will be effortlessly integrated in a Time Card Calculator report that will further simplify payroll management.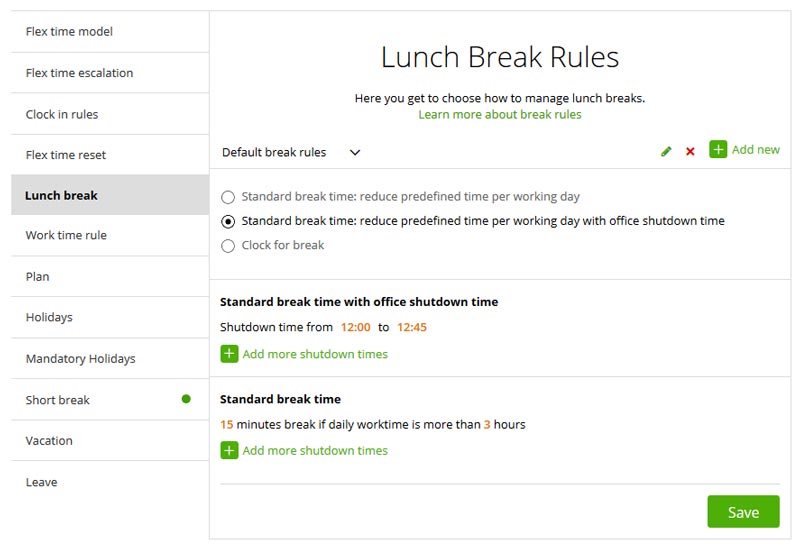 ---
FAQ about Time Clock Software
Which is the best time clock app for Apple, Android, iPad and iPhone?
The best time clock app is one that's compatible with any iPhone, Android phone or tablet. It must have an intuitive and great-looking design, that encourages employees to make the best of its features. Timesheets should be automatic, while also allowing users to add manual entries. Employees should find it very easy to clock in from any clock points authorized by their supervisor. Time logs must be live synced across multiple devices and instantly accessible by authorized users on both mobile and fixed terminals. Furthermore, the best time clock app should facilitate not just employee attendance tracking but also streamline payroll processing.
What is the best employee time clock software?
The best employee time clock software should be able to track time and employee hours regardless of where and how people work. It should be versatile enough to easily adapt to any workflows and equally fit for both conventional office environments and remote workers. Its straightforward interface should make it easy for businesses of all sizes to opt-in or out of any functionality. Infinite customization would also be a plus, particularly for native integration with other business features like attendance software, employee scheduling, mobile time clock, GPS tracking, and payroll system.
Why should employers switch to a time clock app for multiple employees?
Using a time clock app for employees is a great idea for businesses of any size who are interested in accurate time entries. In today's dynamic and "always connected" workplaces, employees are busier than ever. Asking them to keep their time records is simply unproductive. Besides, manual time entries are outdated and prone to errors. Now they can be easily automated with a smart time clock app that tracks time, lunch breaks, leaves, overtime, and everything related to working hours. All employee time data is saved, updated, and available online. With just a few clicks or taps, authorized users can generate and export powerful time reports or even process payrolls.
Is it safe to switch to a time clock app for small businesses?
Even though any great online time clock calculator is on the cloud, data privacy and protection levels are at their highest. This provides users with accurate and live, always synced data across multiple projects and teams. There's no need for paper-based timesheets and the risk of human errors is minimized by significantly reducing data entry, which is crucial if they're further connected to payroll apps like QuickBooks, Paychex, or ADP. The best news is that if you still prefer paperwork when you calculate labor costs or billable hours, you can simply export and print time card information within seconds.
What are the benefits of using a time clock app for employees?
By leaving the paper sheets behind and switching to an online time clock, businesses could save up to 10 hours of tedious timesheet-related work per month. Overall, it's been reported that time clock apps make employees more punctual and more productive due to the accurate attendance tracking and instant clock-in and clock-out notifications. Employers no longer have to worry about buddy clocking or time theft because they can verify the exact location and time for each work log, straight from their phone.
Who is always late? Who left early yesterday and who is on a lunch break?
Our all-in-one Employee Time Clock App for Android and ios has the answers. The zistemo mobile app has the smoothest time clock system that's seamlessly integrated and synched with our time tracking software. This gives business owners a clear view of workforce productivity without keeping tabs on when each employee comes or leaves. Use our scheduling software's app to track employee time on any mobile device, enjoy advanced scheduling features, manage employee's shifts, prevent issues like buddy punching (people clock in and out on behalf of colleagues), minimize labor costs, save time, and reduce admin for tasks like "run payroll." Our time-tracking software's real-time payroll integration facilitates much faster and easier payroll processing.
What is the best time clock software for small business?
The best time clock software for small businesses has to seamlessly track working hours, breaks, and time off at affordable pricing plans that enable companies of any size to grow at their own pace. Other helpful features would be a web-based timesheet and vacation approval, sync employee hours and pay rates for any pay period, friendly customer support, integrated budget, and project tracking. It should also enable team members to check PTO accrual or request time off from any device, whether they clock in/out online, via a facial recognition tool, or a specialized kiosk at the job site.
Simplify Time and Attendance Management Today!
More power to you! More freedom for your employees.
Make the best of your time and attendance data. Online Time Management made easy.
Start 14-day FREE trial