Looking for the best invoice template PDF?
You're in the right place! Download and create smart-looking PDF invoices for all your projects. Fill in the form with your business details and send it to your clients. Painless, professional billing never looked better!
Download Free Invoice Template PDF
Get your business to the next level
Why not get to the next level? The zistemo Invoice Generator will help you create smart, slick and professional invoices within seconds. And yes, you can save them as pdf.
The smartest free invoice templates!
These FREE templates will save you time and speed up payments.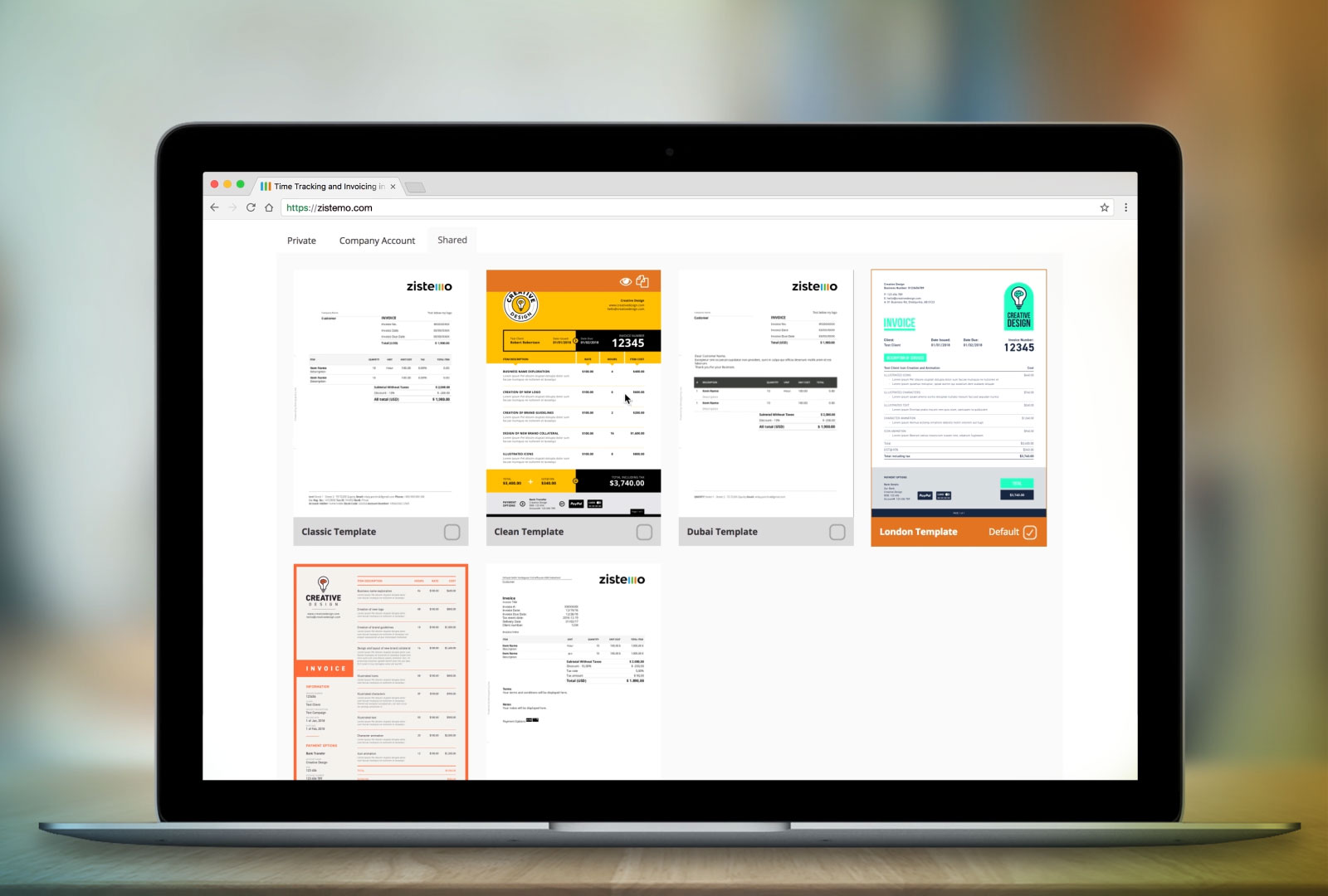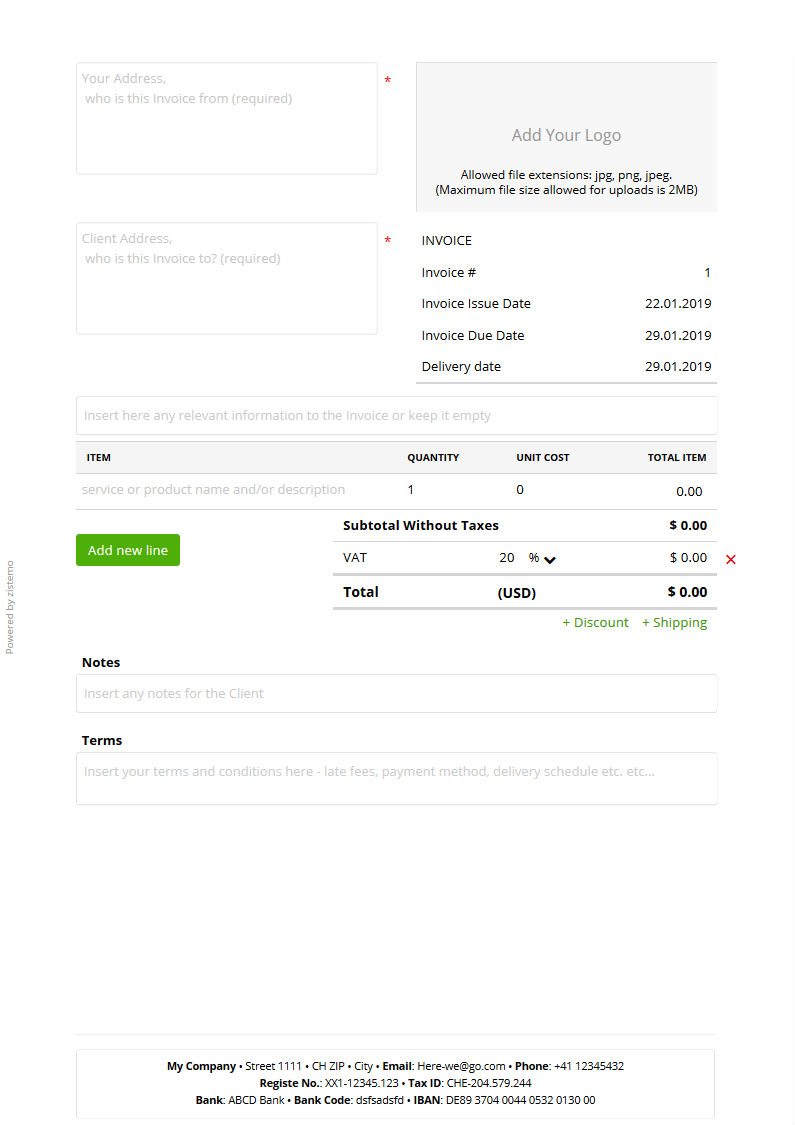 Benefits of using the zistemo Invoice Generator for creating the best invoices in PDF
Get access to fully customizable templates.
Many slick layouts to choose from.
Streamlined invoicing guaranteed.
Recurring invoices feature available.
Professional design to wow your clients.
Automatically calculates invoice amounts & taxes.
Quick import of timesheets, estimates and expenses.
Easy export and sending out to clients.
Invoice history feature available.
Get live invoice activity notifications via Slack.
Frequently asked questions about pdf invoice template
What is a PDF Invoice Template?
A PDF invoice template is a template used to invoice your clients for the products or services you delivered to them. For instance, all the work completed for a project has to be invoiced. By using such a template, you just fill in the existing fields with the right info (numbers of hours worked, the hourly price, VAT, etc) and instantly send it to your client in order to get paid. The advantage of having a template is that you don't have to start from the scratch each time you create an invoice. You customize an invoice with your branding and business details, save it as a template then use it each time you need to invoice someone. It's simple, practical and efficient.
Do I always have to invoice my customers?
Sending invoices to clients is considered a best practice in business. It helps both sides have a clear track of their business collaboration. Who delivered what, for how much money and whether the work was retributed. At the end of tax year, both businesses will have an accurate view of their projects and the profits they made. Invoices will make filing your taxes a lot easier, plus, they will provide important data regarding whether your clients paid you in a timely manner or not. zistemo offers you a wide range of free invoice template pdf to choose from. Why not give it a try and sign up for a free 14-days trial?
What data should my invoice template pdf contain?
First, your invoice should have your company name, as well as your name, address and contact details. Secondly, the info about your client (he is the one who will pay for your work): the business name, contact name, and address.
Now list all the products or services you're invoicing your client. Each item on a separate line.
At the end, you'll have the total price for the work completed or the products your delivered.
Depending on your country of residence, you'll have to include taxes, which will add up to the grand total. That is actually the amount your client owes you from the minute you send the invoice. To simplify payment and help your clients pay you quicker, it's better to also include payment instruction and a due date.
Look beyond invoicing!
And if you're interested in looking beyond "invoice template PDF best" or "free invoice template PDF", join us! Our smooth invoicing system has plenty of synced features designed to simplify invoicing, time sheets, expenses, project tracking, and communication.
All linked in one place: your zistemo account.
Start using Invoicing Software for FREE!