Free Invoice Generator
Every business, whether a freelancer, small business owner or large corporation, needs to create invoices. An invoice is an official document that documents the sale of a good or service and describes the financial details of that sale. An invoice serves as proof of purchase and payment and is relevant for tax purposes. So when writing an invoice, you should not make any mistakes. Create your invoice online as a PDF file for free here – no registration required.
PDF Invoice Template
Word Invoice template
Excel Invoice Template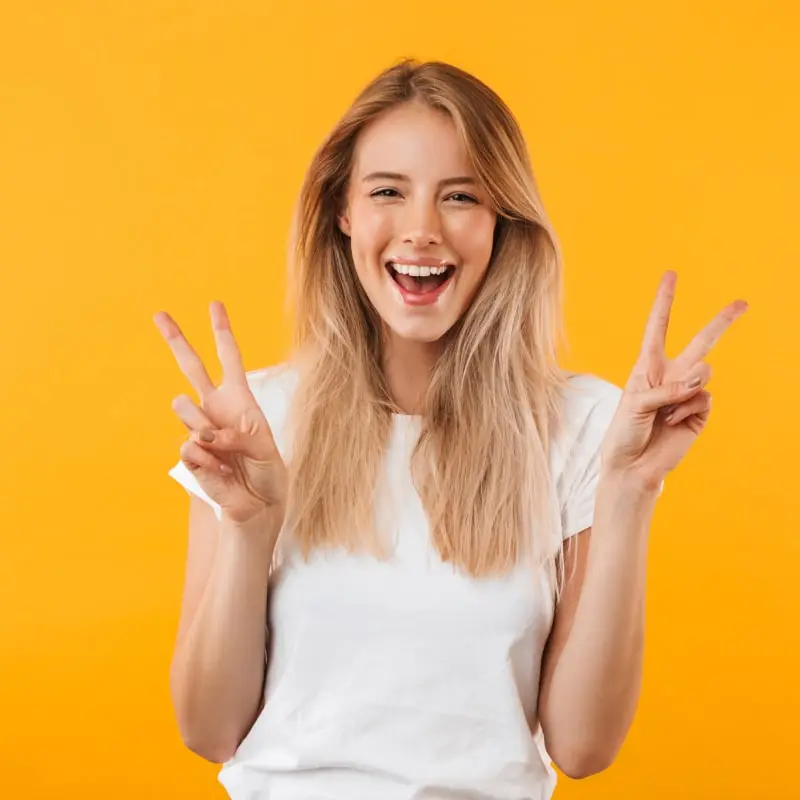 Create your invoice as a PDF file for free
Call up the online invoice generator.
Enter all invoice data: customer name and address, invoice number, invoice date, due date and your company logo.
Enter the products and services as line items to be invoiced.
Select your currency and a relevant tax rate.
Send the invoice directly to the customer, or download the invoice as a PDF file. You can also print the created invoice directly.
Invoice creator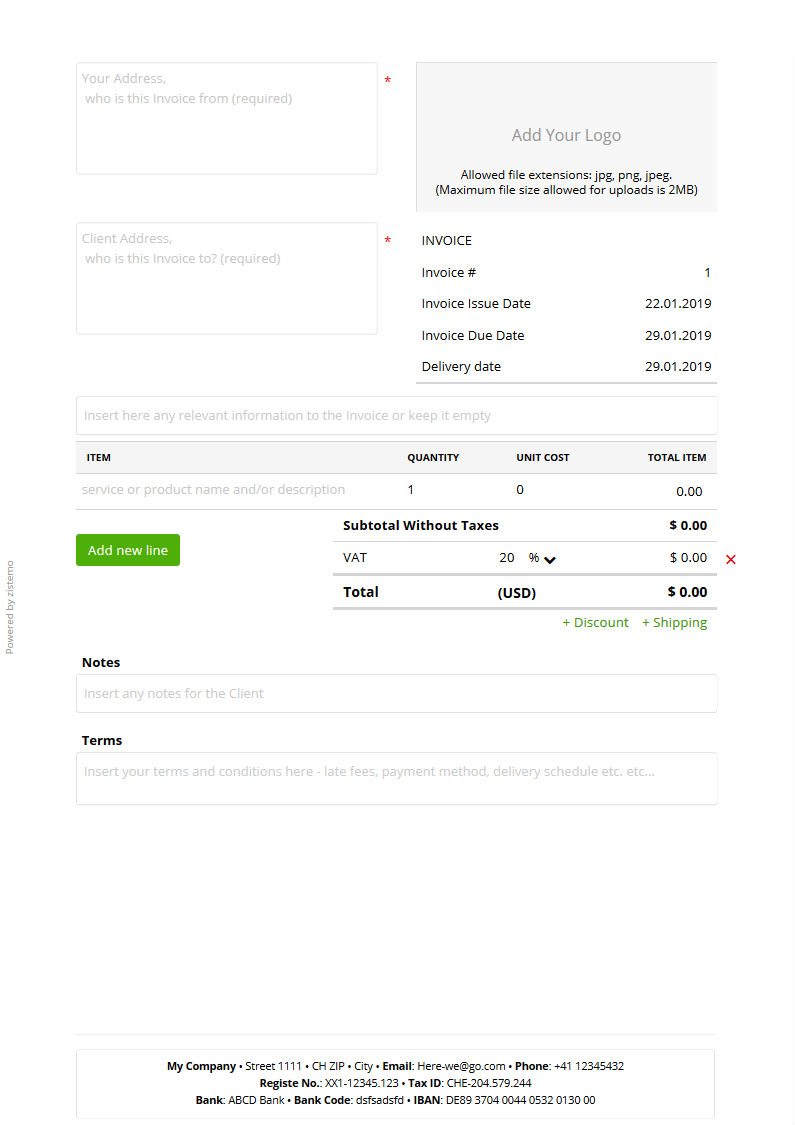 Mandatory information for professional invoices
When creating an invoice, the law dictates what information the invoice must contain. These are the mandatory details that must be included in the invoice:
Business name and address of your company
Invoice address and contact information, i.e. client details such as client name, company name and address of the invoice recipient
Your tax number or value added tax identification number (VAT ID)
The invoice date
Your unique invoice number (the respective invoice number may only be used once)
The invoice line items (number and price of the delivered goods or services)
The date of delivery or service
Invoice total amount (net and gross)
Possible discounts
Payment instructions and payment terms
Simple and Free Invoicing
With zistemo's free invoice generator, anyone can write professional invoices easily. It's free to use and requires no login or registration. Create your free account on zistemo today!
Keep track of your invoices
Organize invoices more clearly. Use automatic invoice numbering and stop even thinking about invoice numbers. Set up payment reminders for overdue invoices, keep track of your customers and payment status, and access invoice history at any time. Get paid faster with online payments using PayPal or credit card.
Intuitive user interface
It's never been easier to create professional invoices. Attach expenses and timesheets from your projects to your invoices. Organize the structure of your invoices and add subtotals or the purchase order number to the invoice. Simply add invoice details with one click. With zistemo's invoicing software, you can create and send invoices online in no time.
Individual invoices
Impress your clients with individual invoice templates and be professional. Let your customers pay faster and add payment instructions, set up payment reminders and notifications, add attachments or clarify discrepancies. Create custom templates from a blank invoice template or customize one of the zistemo invoice templates.
What is zistemo?
Zistemo is a cloud-based time management software for companies that provides an integrated project management and time tracking solution. Zistemo offers features for project time tracking, invoicing, time tracking and absence management.
Online invoicing program
Create and send custom invoices with your design
Create recurring invoices for automatic billing
Receive payments online with credit card and PayPal
Set up manual or automatic payment reminders
Manage your expenses, don't be managed by expenses
Manage expenses in zistemo and attach them directly to your clients and projects
Record travel expenses and connect them to your projects
Automatic expense entry with OCR
Add expenses and travel costs to your PDF Invoices with one click
Time tracking from anywhere
Record time for your projects from anywhere with the zistemo mobile app, available for iOS and Android
Set hourly rates or flat rates for your projects and tasks
Manage project budgets like never before
Manage travel time for your projects
Integrated project billing
Invoice your timesheets with one click
Send your customers detailed reports about your timsheets
Automate invoicing with recurring invoices
Automatic transfer of all important data to your accounting software
Start your FREE 14 day trial now
Create online invoices quickly and easily
With zistemo's invoicing software, you can create personalized and professional invoices online in no time. Finally efficient invoicing. Work smarter, not harder.
Try It Free