Free Excel Invoice Template
Why waste time creating excel invoice templates when we already have the best alternative over here? This is a completely Free Blanc Invoice Template in Excel format. Fully customizable – all you need to do is fill the template in with your invoicing data. Ultra professional excel invoice template that looks nice and neat.
Download Free Invoice Template Excel
Get your business to the next level. How about upgrading from excel?
Use the zistemo Invoice Generator Software to create unlimited invoices. Automate your invoicing, set up payment reminders and get paid faster. Plus, you gain access to a wide range of tools made to help you run your business better. Free trial available.
The smartest free invoice templates!
These FREE templates will save you time and speed up payments.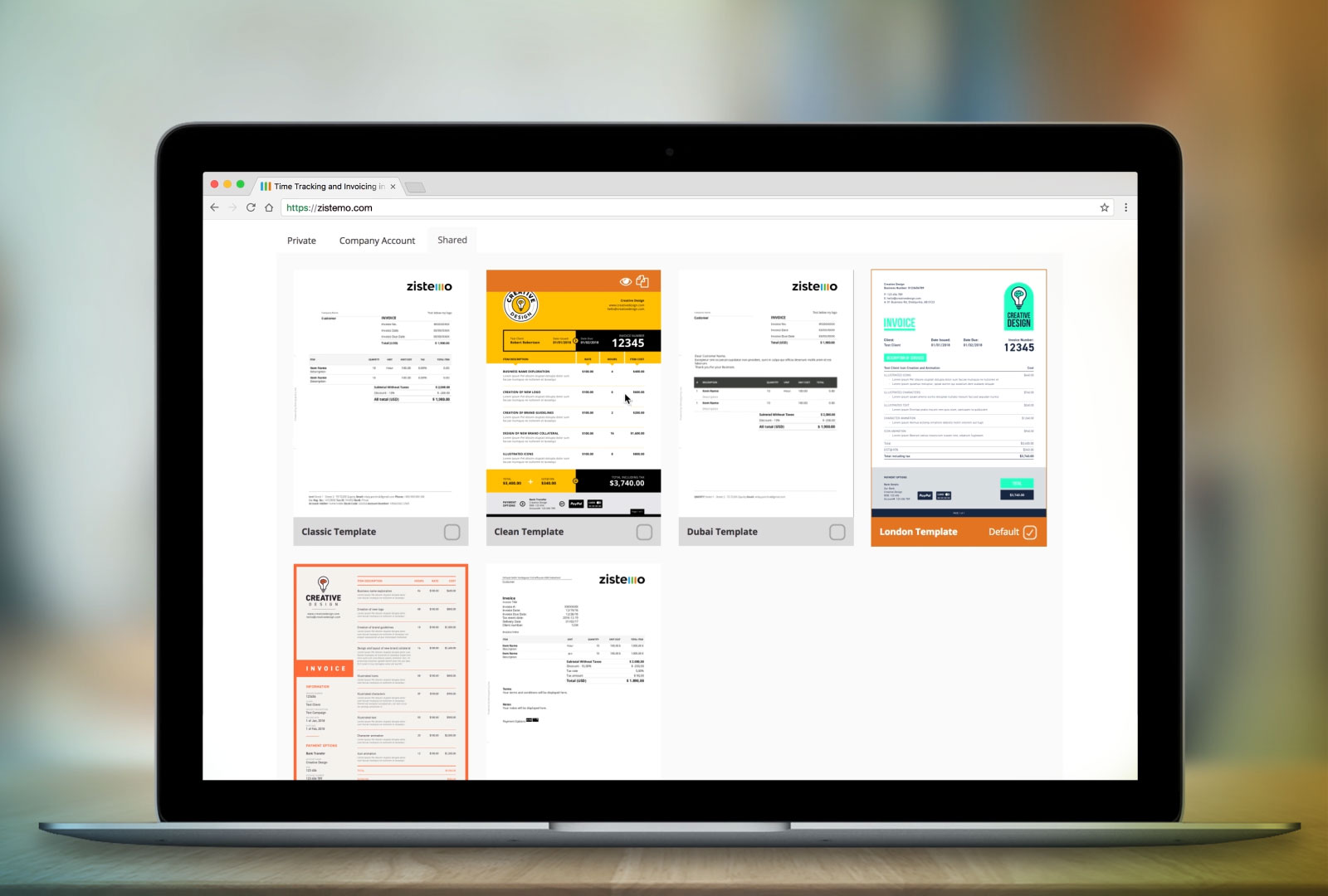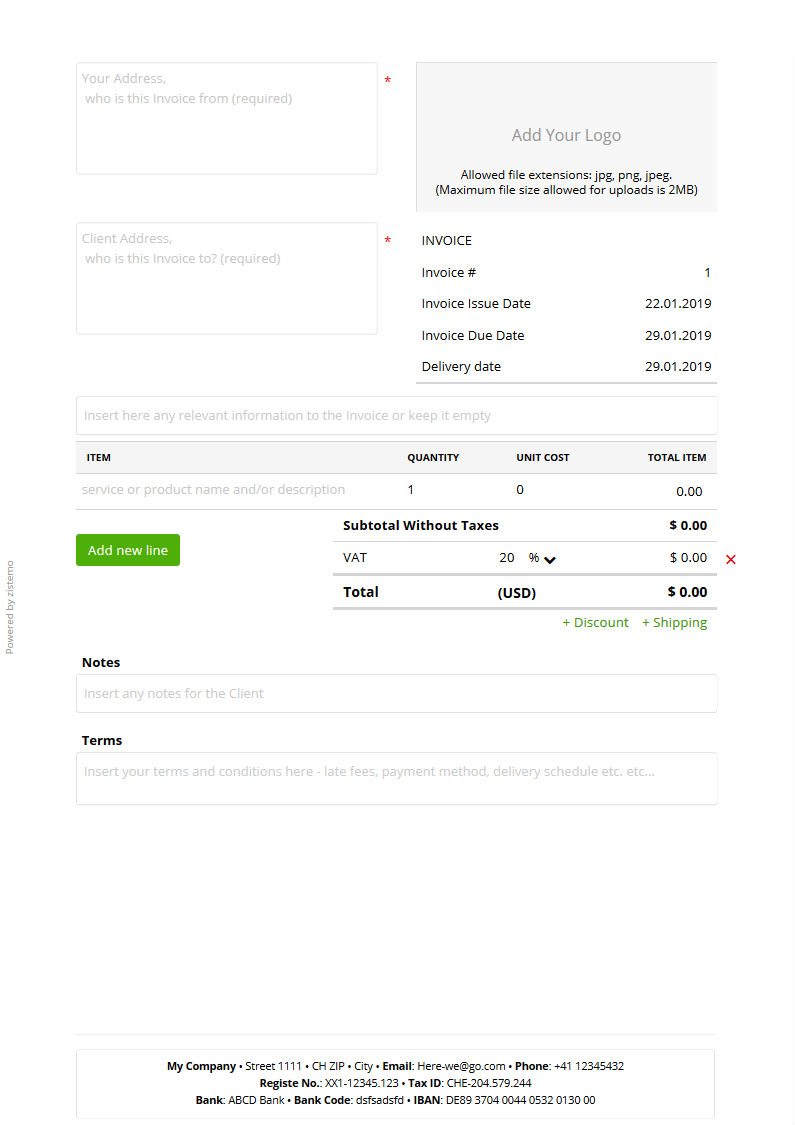 Your small business management tools: why choose zistemo?
We notify you when an invoice has been viewed by a client.
Elegant intros for your invoices and estimates.
Painless invoice creation and follow up (via Invoice History).
Plenty of invoice templates to choose from and customize.
Quickly turn expenses, estimates & timesheets into invoices.
Flexible & fully customizable invoice numbering tools.
Integrated payment reminders which are easy to set up.
Various invoice formats available depending on your needs.
Recurring invoices feature available.
It automatically calculates invoice amounts & taxes.
Simple invoice export and sending out to your customerss.
Receive invoice activity alerts via Slack.
Frequently asked questions about excel invoice template
What is an excel invoice template?
An excel invoice template is essentially an invoice template created in an excel spreadsheet where you can fill in the goods or services you sold to your clients. Once created and saved, you can use this template each time you need to invoice someone. Having templates saves you a lot of effort. Instead of creating invoices from the scratch, you simply update the template you already created. Templates are a small step in the right direction: business automation. They're part of an efficient invoicing system you can set up to get your business organized and avoid chasing late payments.
What makes the best invoice template excel?
When deciding which template to choose, always think that it's supposed to help both you and your clients. Choose a layout that's easy to read, has clear instructions and correct contact details. If you want to receive payments quick, remember to always have payment guidelines included in your template. For extra impact, it's recommended to also feature your company logo. A nice design would also guarantee a good impression and make your invoices stand out. Keep it simple, tidy, good-looking and professional.
How to fill in an excel invoice template?
When filling the excel invoice template you will send out to your clients, it's very important to double check everything, in order to avoid confusion or any errors that might lead to late payments.
Therefore, here's a short checklist you should consider before hitting the "send" button:
dates: issue date and due date (due date helps clients schedule the payment, so they do it in a timely manner);
contact details: always verify the contact info for both you and your client before hitting "send";
invoice number: each invoice should have an unique number so it can be identified easier afterwards (for shipping or tax purposes, for instance);
payment terms: mentioning payment terms and rules regarding late payments keeps your clients informed of what's happening if they don't pay on time for the services/products you delivered. The more info you provide, the faster you'll get paid.
Look beyond invoicing!
And if you're interested in looking beyond "invoice template excel best" or "free invoice template excel", join us! Our smooth invoicing system has plenty of synced features designed to simplify invoicing, time sheets, expenses, project tracking, and communication. All linked in one place:
your zistemo account.
Create custom invoices like a pro