Time Tracking Software Simple, Smart, Hassle-free
Simplify time tracking and timesheet management with zistemo! Zistemo offers a full suite of integrated time tracking solutions for business. From hours tracking, to vacation management all in 1 place.
Run Time Tracking App
Zistemo Online Time TrackerGet more done in less time!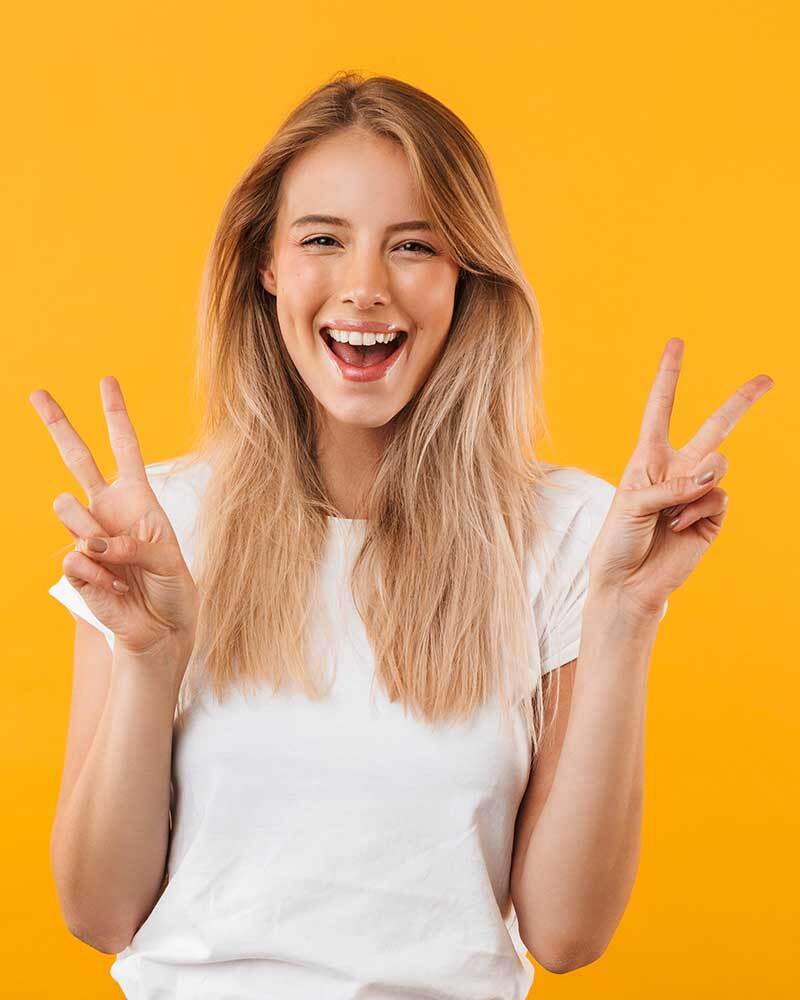 Live Time Tracking App

Whether working from home, attending business meetings on the go, or in an office, track your team's time in real-time. Team members can easily add time and log in work hours from any smart device or computer, at their own pace. Logging out when taking off for lunch is as simple as a click or a tap.

Project Time Tracker

Start tracking your time spent on projects and tasks now. Monitoring processes, checking activities and tasks progress helps you deliver projects on time and on budget. With zistemo project tracking is easy

Employee Timesheet Approvals

Hello, automatic time entries! Let's accelerate recording and managing timesheets. Capture employee performance and hours worked in one move. There's no need to waste time with manual time entries or updating Excel timesheets anymore. Zistemo streamlines it all to deliver powerful timesheets.

Choose the Smartest Way To Track Time
Employee time tracking software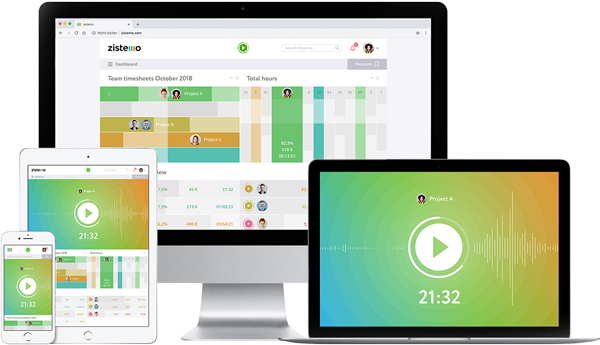 Zistemo gives you so much more than just clock-in and clock-out. It's time to work smarter, not harder. Do more with zistemo employee time tracking app. Measure performance against the budget for each team and every working hour tracked.
Customized time-tracking reports at both individual AND team levels.
Set up hourly rates for each team member and track work hours and billable hours against the budget
Personalized reminders for certain tasks, clocking in/out for breaks or lunch.
Synchronized time tracking for any personal device chosen to work from.
Seamless integration with leading Project Management Tools
Asana, Trello and Jira
And if you already track time with project management tools like Asana, Trello, and Jira, it's even better! You can swiftly integrate them with zistemo and get the best of all worlds. Monitoring processes, checking activities and task progress helps you deliver projects on time and on budget.
Instantly link and sync up to 1000 tasks or subtasks per Asana project.
Close-to-native multi-platform integration with your favorite workspaces.
Unified project budgeting, invoicing, time-tracking reports on-the-go.
Role Based Timesheet Approvals
Ensure employees, department leaders, and project managers have a hassle-free timesheet approval workflow, with one-click timesheet submission, rejection, and approval convenience. Enjoy a whole suite of linked automatic timesheet reminders, customized for assigned users, groups, or teams.
Supporting multiple authorization levels for maximum accuracy.
Split and customize approval workflow to specific projects.
Ensure all online employee timesheet data meets guidelines, budgets, and deadlines.
Boost efficiency by comparing project time with attendance time
Our feature-rich solution helps team leaders and managers understand how employees spend their time at work. By generating dynamic reports that link flexi-time, overtime, absences, and payrolls they can visualize project profitability, then optimize time, labor costs, and productivity.
Swiftly identity where employee time is "leaking" at any given time.
Coordinate, organize, delegate or even reorganize tasks when needed.
Spot differences between punch-ins and punch-outs and logged project time.
Professional invoicing as easy as it can be
Taking work time tracking one step further. Zistemo is your portal to swift and easy invoicing. Control invoices and payment reminders at a glance from your smart dashboard. Customize branded invoices your way, with the invoice creator. Do you want to save even more time? Recurring invoices do the trick with a click!
Automate and turn timesheets into professional invoices in a few easy steps.
Set up your own invoicing cycles, pre-billing conditions, and approvalsworkflow.
Personalize invoice templates as you wish and access multi-client international invoicing.
Professional Time Tracking Software for Business
The intuitive zistemo interface helps you access the smartest online features for employee and project time tracking. Easily integrate timesheets into project management while simplifying the billing process. Get organized with advanced easy-to-use time reports, filtered by clients, projects, tasks or users.
Flex Time Models
Give your team the freedom to begin and end work at different times or within special intervals beyond the 9-5 standard. Help them be more creative by allowing them to work whenever they feel productive or from different time zones. The zistemo time tracking is as dynamic as your business.
Detailed work time reporting
Access meaningful reports that ensure tasks are organized, structured, and scheduled properly, on a daily basis. Spot any time-wasting activities, the impact of invisible tasks, admin, or frequent internal meetings. Make accurate, insightful predictions regarding deadlines, costs, and project outcomes.
Time and attendance management
See the bigger picture, then save more time and money while you're at it. Zistemo automates, speeds up, organizes, and simplifies time and attendance management, with further integration into linked business operations such as effective invoicing and payrolls. Get more things done, faster.
Accurate time management
The handy zistemo time tracker helps you manage multiple tasks and projects with a few clicks. After tracking or logging working hours, you can easily invoice your clients. Accurate time billing and project management is here.
Tracking progress in real-time
Keep an eye on staff progress compared to business KPIs and estimated time for specific tasks. Our smart, quick and user-friendly time tracking software is a click away. Whether you are a freelancer or a big company you'll get all access to great time and invoicing functionality. Go to our pricing plans or start a free trial.
Simple and Intuitive
The zistemo Time Tracking Software is anything but dull or frustrating. Its clean interface makes time-tracking easy, regardless of your knowledge, skills or experience. Boost you productivity with ONE tool.
Advanced holiday scheduling
Effective time-off planning with time and attendance systems for small businesses
Your personal time card machine
Time recording software with individual time card calculator for each employee
Dynamic Flex Time Tracking
Customize, handle and automate employee time tracking for different flex time rules, on the cloud.
---
Frequently Asked Questions about the zistemo Time Tracker
How to track time of your employees?
Whether you adopt a strict 9-5 time rule or you give employees the freedom to choose their most convenient clock-in and -out times, keeping track of their work hours can be simplified by using a clever time-tracking features. Employees just need to install an app, then simply log in and log out of tasks. Their track record is continuously updated and synced. Manual edits are allowed, just in case, they forget to clock out for lunch breaks, for instance. At any time, superiors can check what everyone is working on. Time tracking apps deliver time automation at its best. Zistemo is fully compatible with Google Chrome, iOs, and all mobile devices.
How to keep track of work hours and employee vacation time?
Most time tracking software has a dynamic and comprehensive time attendance system, that doesn't just monitor working hours but also registers paid or unpaid leaves, holidays, and any type of time off. The built-in team calendars help team leaders and project managers see in a glimpse not only on workdays but also how and when vacation time was allocated and to whom. Great-looking time-reports can also be generated.
Why use employee time tracking tools?
Employee time tracking tools help both the companies and their employees. By using a simple time tracker, people achieve better self-management, reinforced individual accountability, and enhanced productivity. For companies, the benefits of time-tracking vary from improved efficiency, achieving consistent employee arrival times when needed, to greater productivity and minimized costs (by reducing downtime).
Why use time tracking software?
Time tracking software, tools, and apps are extremely useful because they help to recognize and eliminate unproductive tasks. By including mobile attendance tools, they help employees keep accurate and complete time logs while ensuring compliance with wider or group-specific company rules. The time tracking reports they generate provide valuable statistical data that can be a great starting point towards improving processes, redirecting resources, or delegating tasks at the right time. Business owners can monitor people and costs live, keep all resources well-aligned, and take more-informed strategic and tactical decisions.
What is the best time tracking software?
The best time tracking software could include features that keep and track team time and work progress in real-time, monitor employee location through GPS tracking, send custom reminders when employees forget to clock in or send timesheets. Features and interface must be intuitive, easy to use, setup and integrate with other project management or employee monitoring tools. Ideally, they would allow invoicing and contribute to running payrolls. Time tracking app should be available on different devices, from desktop to mobile app.
Ultra Smart, Professional, and Quick Time Tracking Solution
Don't let another second go to waste.
Optimize and automate the way you track, manage and invoice time. Get all the help you need in one place: zistemo. Organize your work and gain more free time.
Start FREE Trial
No credit card required