Painless online retainer invoices are here!
Retainers are great but often fiddly. Instead of wasting time figuring out how to set them up or streamline their flow, why don't you try zistemo? Enjoy easy setup, professional proposal templates and efficient retainer invoicing.
Start your 14 day free trial
It's time to simplify your retainer process!
The smartest tools, apps and software features you need to upgrade your retainers online. All in one in one place: your zistemo account.
Hassle-free retainer creation
What is a retainer fee? How to make a retainer that looks professional? And most importantly "How do I begin?" Stop! We have answers and nice retainer features to help you out!
Ridiculously easy Retainer Invoice samples
Choose from many professional templates. Customize, update and send invoices at your own convenience, from your phone or any device. Help clients pay you faster than ever!
Speed up retainer payments
Automate retainer payments with a range of integrated user-friendly tools that benefit both you and your clients. No misunderstandings. No stress. Easy-to-use. Smart. Quick.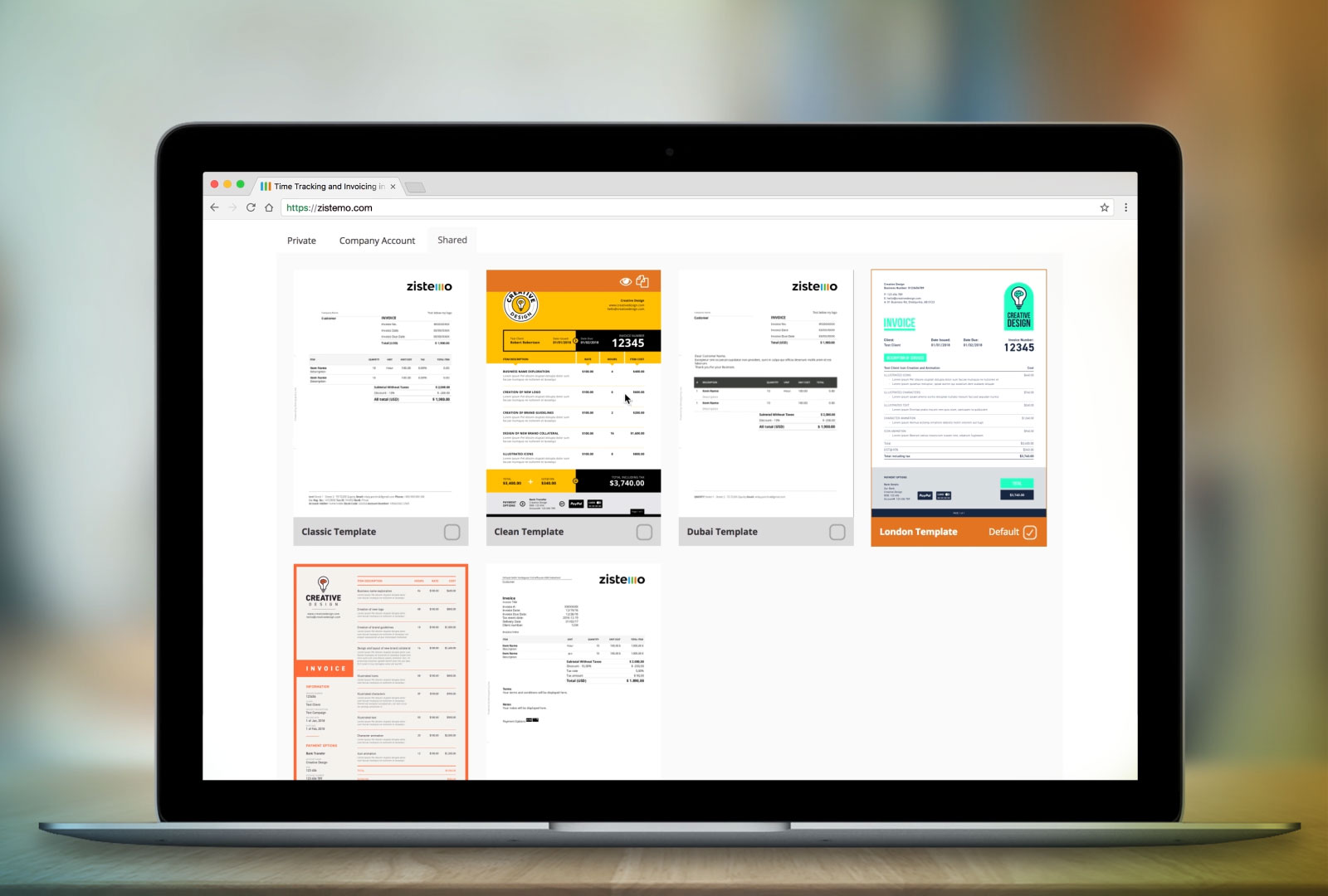 Professional Retainer Agreement templates
Are you ready to earn more from your favorite clients? With zistemo, you can set up retainers within seconds. We have retainer agreement templates and monthly retainer agreement samples designed to fit businesses of any size. Painless, quick and efficient retainers. Just create, send and get paid over and over again. Now you'll have more time to focus on delivering excellent results to your best clients.
Smart Retainer Overview
If you're looking for real-time snapshots of your Retainer Balance, including key Retainer data for each client, the zistemo Retainers main grid is your safest bet. A great way to see the bigger picture, make timely decisions and plan ahead. And if you want more details, you'll be able to get deeper insights with every click. Just nice, clean, effective visual tools enabling you to run your business while freeing up more time!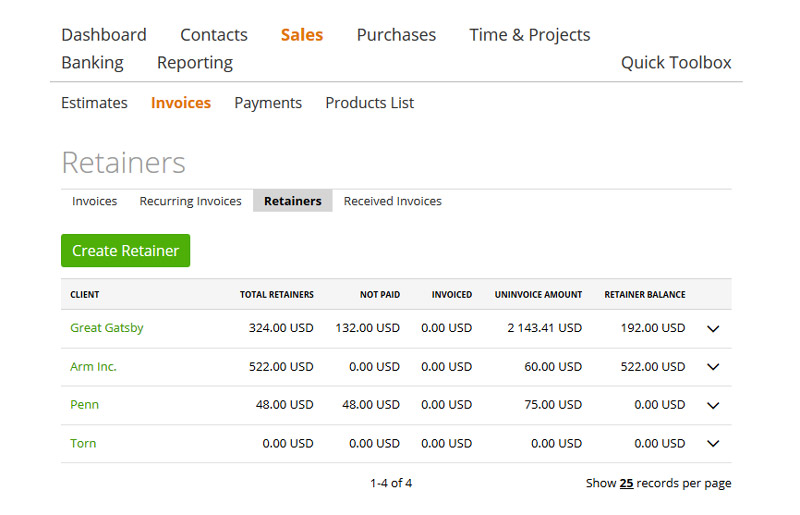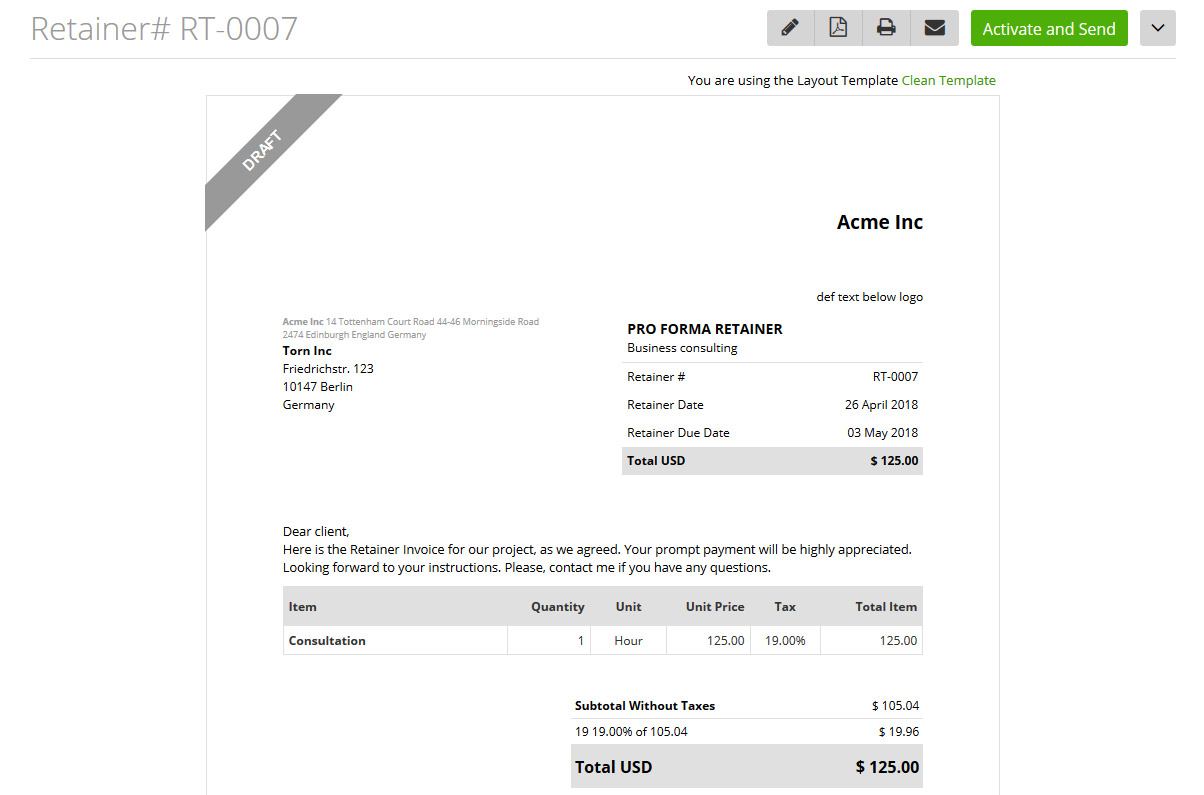 Live Retainer Tracking!
Cut the guessing! The zistemo app along our live tracking tools have an always-up-to-date Retainer status feature. Get prompt access, from any laptop, smartphone or tablet, to your Retainer data. Know which client viewed your retainer or if your retainer fee was paid (fully or partially). An automated retainer process is just what you need! Be more productive. Speed up your business by joining zistemo today, for free.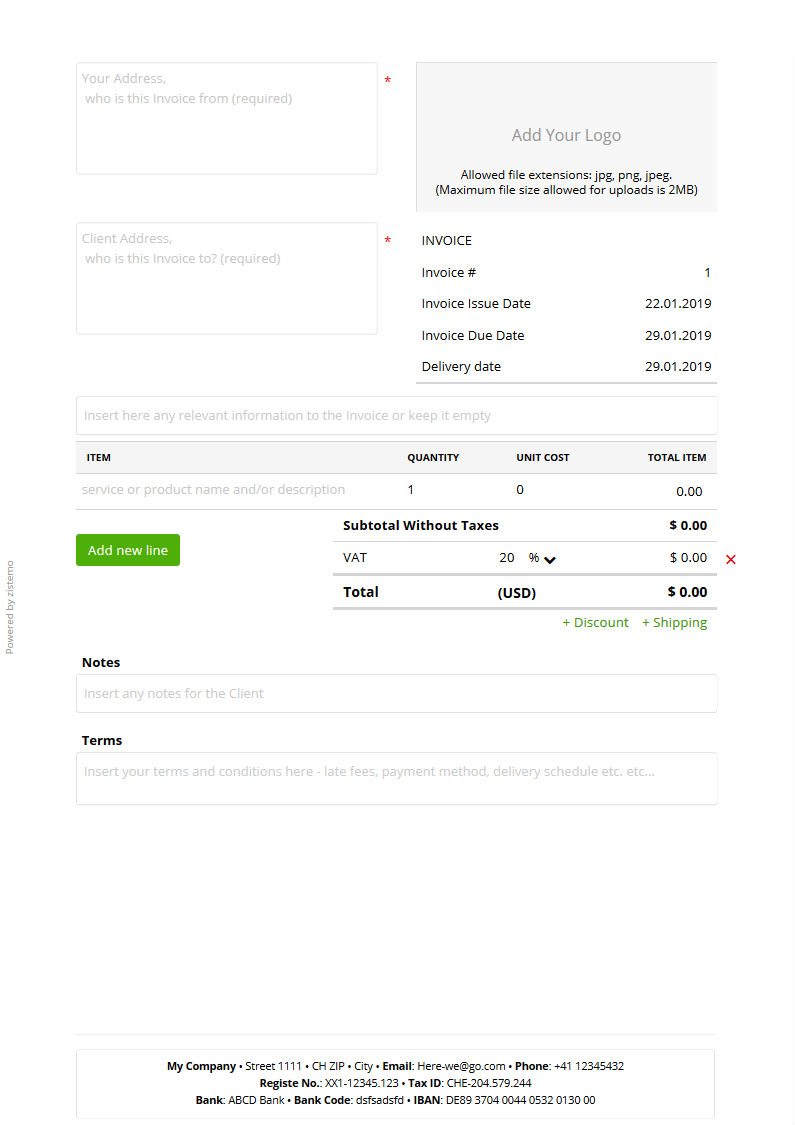 zistemo retainer tracking & invoicing
Our smart platform will keep all retainer fees and payments well-organized. Automate your retainer management with
Easy peasy retainer creation.
Multiple payment methods available.
Internal notes and Client notes for more clarity.
Professional retainer template design.
Customizable Terms and Conditions section.
Easy Refunds or Payment cancellation.
User-friendly Retainer Invoice statuses.
Bulk actions that are easy to manage.
Send agreements and charge clients on the move.
Retainer fee FAQ
How does a retainer work?
Retainers are most often found in the areas of law, accountancy and HR but might also involve the use of specialist consultants in fields such as IT, energy or engineering. Retainer services are generally set up on an annual basis with a fixed annual fee being agreed at the start. For this fee, you should get the right amount of professional advice and support.
Having this expert and professional advice always on tap helps take some of the pressure off small businesses working within budgets that don't usually cover in-house legal, accountancy or HR expertise.
Once you've paid your retainer deposit, however, these skills and services become available to you. At zistemo, we help you set up a retainer, create a personalized retainer agreement sample by using bespoke templates and simplify the process of online retainer invoicing.
What is a retainer agreement?
A retainer agreement is a contract for services that are yet to be provided and usually falls somewhere between a one-off contract and full-time employment. In simple terms, it is when a client pays in advance either for a specified and time-bounded service or to retain the services of a professional consultant to use as and when necessary.
With a retainer agreement, you know that payment is guaranteed and can thus dedicate more time and attention to your client, focusing completely on them and delivering a high-quality service. This in return, keeps clients happy and willing to both set up future retainer agreements as well as recommend your services to others.
How can you define a retainer fee?
A retainer fee is the upfront cost paid to retain the services of a professional consultant.
How does a retainer fee work?
The retainer fee funds the initial and ongoing expenses of the required service and, as such, should be kept in a separate account from the consultant's working account. This ensures the fee isn't spent before the services have been provided.
Keeping it in a separate account also means that if all of the retainer fees aren't required, they can easily be refunded. In many cases, particularly when the retainer fee applies to legal services, there will also be additional ongoing fees on top of the upfront payment.
What is a retainer payment?
A retainer payment differs from a retainer fee in that it is a non-refundable advance payment made in compensation for work or services the client expects to receive. An advance payment retainer is a guarantee of commitment. In some cases, particularly involving ongoing legal issues, a separate hourly rate might also be charged on top of the retainer payment terms.
Retainer payments can be set and calculated in different ways. They might be paid to cover the entire cost of a service or set up to allow access to specialized consultants as and when required. If this consultant provides you with occasional advice, but that advice potentially saves your business tens of thousands of pounds then a retainer payment is good value.
Retainer fees - simple, faster, better!
How do retainers work? Are retainer fees refundable? Our intelligent app and software platform helps you easily organize all your retainer agreements and payments efficiently. Data is synced 24/7.
You're free to access it anytime, from anywhere in the world.
Simplify your retainer process for FREE