Employee Scheduling Software
All the features you need to effortlessly manage time, staff, and all business resources in one place. Enjoy streamlined Business Time Management, Project Time Tracking, Capacity Management like Attendance & Absence time, Resource Allocation, and Scheduling.
Schedule Your Resources
Work smarter, not harder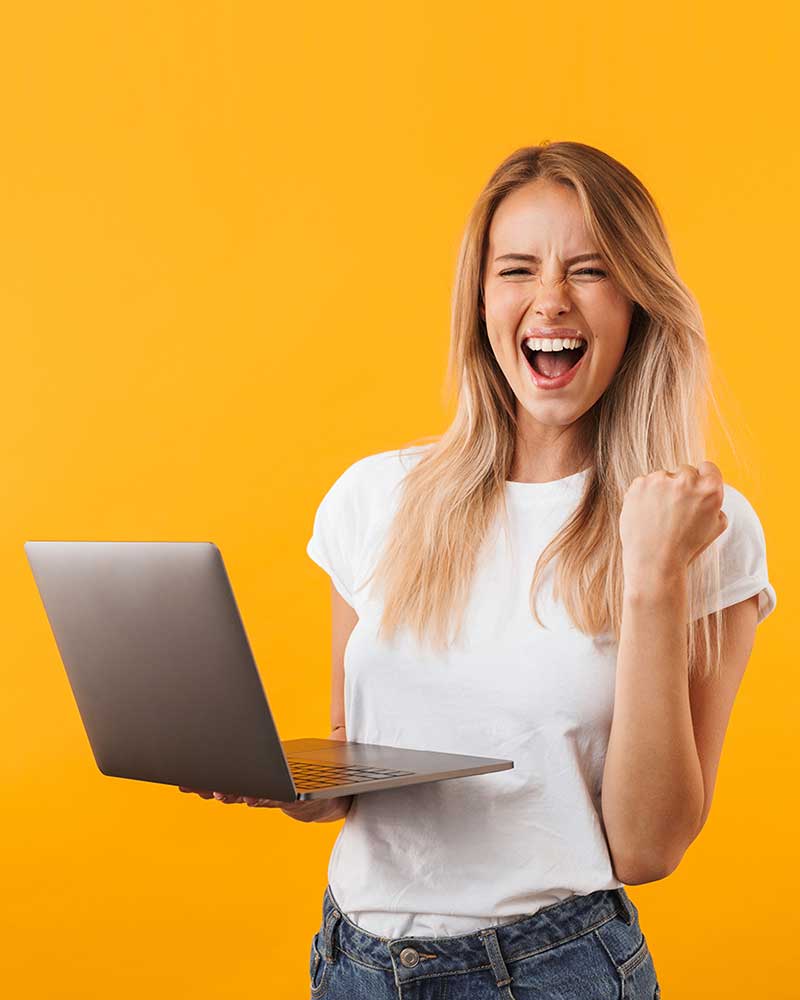 Friendly User Interface

Switch from difficult team resource planning template excels to a streamlined resource planner. Easily navigate to schedule time, people, and resources with our smart calendar view.

Resource-centric Planning

Our powerful reports and easy-to-understand charts source insightful dynamic planning of resources, workload, progress, and capacity in real-time.

On-point Team Scheduling App

Allocate hours, filter projects and tasks, adequately distribute talent, set realistic deadlines, meet budgets, and manage resources efficiently.

Built-in Integrations

Native integration with project management platforms (Asana, Trello, Jira) brings spot-on workforce planning and project planning in one place.

Rule-based Access

In a blink, project managers can check if their allocated workload is on track and adjust projects accordingly to avoid burning out or downtime.
Essential FEATURES for Agile Resource Capacity Planning

Access Powerful Workload Planning Tools
Advanced resource allcoation, timesheets approvals and absance management in 1 place
Discover the difference
If your current planning methods include "good-old-lists" or you're stuck in outdated, stiff, misdirected, spreadsheets, stop! It's expensive, time-consuming and it's luring you in a false sense of security. Our resource management software:
Gives you a bird's eye view of any team's workload in real-time.
Includes features for pre-planning, planning, and allocating resources.
Supports operational decisions that maximize efficiency and productivity.
Up your game with a progressive resource scheduling calendar that keeps up with the most dynamic work environments and decisive business agendas.
Human resource planning or enterprise resource management becomes as easy as scrolling through your Google calendar, particularly since absence time is included, which means that at last, your planning is realistically based on staff availability! Nice, isn't it?
View all employees, tasks, and projects, neatly sorted or grouped together.
Swiftly change the calendar view to days, weeks, or months as you prefer.
Get a glimpse of employees' skills or hours-based availability for the next 6 weeks.
To make it even easier, we're giving you access to a sandbox system where you can try out every workload scheduling software functionality worry-free, without fearing you could mess up your current projects. Enjoy it!
Need people with certain skills for specific tasks? Perfect! Our resource planning software enables precise talent and skill matching with just one click/tap. Use our drag-and-drop planning and task scheduling solution to book the best talent for each task and solve your resource scheduling problems.
Compare scheduled timelines and budget estimates in real-time.
Monitor remaining/already-logged hours & progress on tasks and projects.
Split, zoom in, copy, or expand the time allocated on tasks in a few moves.
See all the relevant numbers or visual data analytics, even as line or bar graphs if you wish, seamlessly synced with active projects created in zistemo, Asana, Trello, or Jira. Intuitive integration guaranteed!
Professional Resource Scheduler for Business
Zistemo gives you access to the smartest Team workload planner. Easily integrate project planning, team members' skills, and budget while simplifying the scheduling process in project management. Get organized with advanced workload allocation, timesheets approvals, and absence management all in 1 place.
Staff Scheduling
Give your team the freedom to begin and end work at different times or within special intervals beyond the 9-5 standard. Help them be more creative by allowing them to work whenever they feel productive or from different time zones. The zistemo scheduling features are as dynamic as your business.
Capacity Planning
Access meaningful reports that ensure tasks are organized, structured, and scheduled properly, on a daily basis. Spot any time-wasting activities, the impact of invisible tasks, admin, or frequent internal meetings. Make accurate, insightful predictions regarding deadlines, open shifts, labor costs, pricing, and project outcomes.
Workload Management
See the bigger picture, then save more time and money while you're at it. Zistemo automates, speeds up, organizes, and simplifies time and attendance management, with further integration into linked business operations such as effective invoicing and payrolls. Get more things done, faster.
Team Productivity
The handy zistemo time tracker helps you manage multiple tasks and projects with a few clicks. After tracking or logging working hours, you can easily invoice your clients. Accurate time clock billing and project management are here.
Resource Optimization
Keep an eye on staff progress compared to business KPIs and estimated time for specific tasks. Our smart, quick, and user-friendly time tracking software is a click away. Track time, swap shifts, book appointments, manage holiday cancellation, and schedule changes as you wish.
Drag-and-Drop Planning
The zistemo online scheduling software is anything but dull or frustrating. Its clean interface makes workforce management easy, regardless of your knowledge, skills, or experience. Boost your productivity with ONE shift scheduling tool.
---
Resource Planning Software FAQ
What is resource management?
An accurate resource management definition describes it as the process of organizing tangible and intangible resources effectively, to get more done with fewer people, equipment, finances, and materials. Focussed on business efficiency and optimization, resource management is simplified by using a mix of essential scheduling tools and tactics that combine employee schedules, budgets, with staff training. It can be easily done with a resource scheduling software that's also a human resource management software, a project management software, and gives access to an impactful yet easy-to-grasp resource management plan for all types of business owners and even small businesses.
What is resource planning?
Resource planning is a decisive step in the project management journey. Whether adopted as strategic human resource planning or resource planning in project management, its key role is to make the most of a company's resources (people, facilities, materials, or finances) to deliver projects on time and within budget. If you ask yourself "what is human resource planning?" or "why resource planning is important?" you have to know that resource planning is the systematic process that serves as a team resource management tool for achieving resource optimization and involves assigning the right resources to the right tasks.
What is the best software for scheduling?
The best project scheduling software should tick at least the following boxes:
Helps to manage the attendance time as well the absence time, including vacation management to offer a real view about staff availability.
Allows the management of planned budgets vs actual hours and shows the remaining hours and budget.
It's very easy to learn and provides smart visual feedback that reveals in real-time if employees are overloaded or underutilized, making a great employee scheduling software.
Delivers smart reports that enable the project manager to make the right decisions at any point, by mixing employee scheduling software features with the benefits of a project scheduling software.
Helps team leaders manage desired skills then plan projects by inviting the right people on board.
How to effectively plan resources?
Given the fact that resource planning aims to achieve the optimum use of a company's time, money, equipment, and people, an effective way of achieving it is by using an all-in-one mix of time-tracking and project management tools that together ensure coordinated stability between teams, tasks, projects, time, and budgets. A resource planning software solution simplifies the process by pointing out the people and resources available for projects, creating realistic project timescales and accurate budgets, elaborating daily/weekly/monthly forecasting as well as having a permanent live view of all team members, task progress, together with their current and upcoming availability.
Why is resource scheduling important?
Scheduling resources is important because it helps businesses distribute people, equipment, projects, and supplies in the best possible way for obtaining the most favorable outcome in terms of customer support, customer satisfaction, business profit, CRM, talent management, and skill matching. It applies to many core business areas, such as finances, staffing, healthcare, technology, physical space, and equipment. Only careful, fully-coordinated project and resource management on all fronts, streamlined in real-time by the right project scheduling software can help businesses achieve their strategic goals.
What can scheduling software do?
As both an employee scheduling software AND project scheduling software, zistemo automates the creation, management, and scheduling of staff, budgets, and resources across all processes to improve productivity. Therefore, online scheduling software like zistemo uses customized features that enhance the way organizations dynamically reallocate resources. Our features:
Minimize the risk of no-shows: if a project manager marks tasks as "tentative," then the said time ticket is hidden when a "no shows" filter is used.
Simplifying online bookings: when the project manager chooses a resource for a certain time, it's just like booking them for that time to complete a task.
Seamless integration – Users are able to connect and sync their scheduler/calendar with iCal or Google calendar.
No risks. Just commitment-free benefits - Users can sign up for a 14-day free trial without a credit card. Test our scheduling tools with no strings attached.
From SMS to online push notifications and alerts: The good old days when it good enough to remind or inform staff members by SMS are long gone! Upgrade your business on the cloud. Notify them with Slack or Microsoft team!
Ultra Smart, Professional, and Quick Time Tracking Solution
Don't let another second go to waste.
Optimize and automate the way you track, manage and invoice time. Get all the help you need in one place: zistemo.
Schedule Your Resources