System 360
From the bid you prepare for your client to the receipts you keep for your accountant, zistemo is the one-stop tool for all your business processes.
Keep an eye on your company's cash flow and make your bookkeeping easier.
Explore zistemo business process management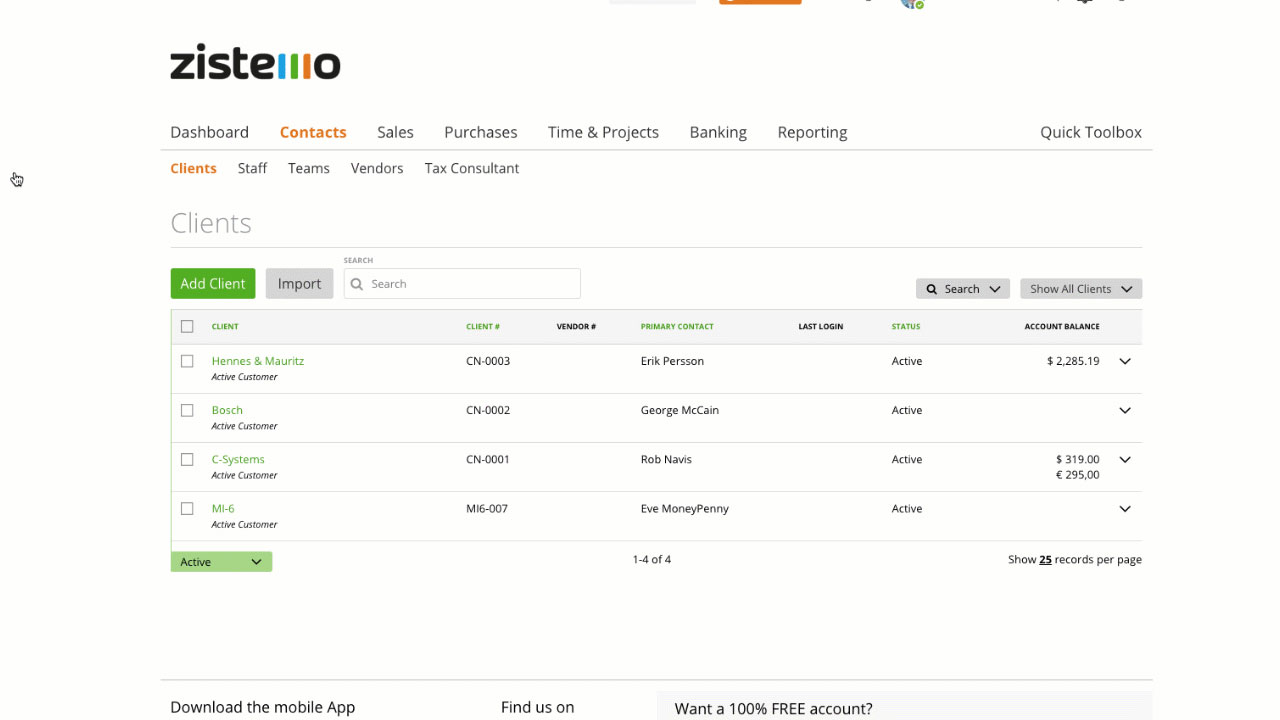 Maintain good relationships with your customers
zistemo helps you maintain relationships with your customers:
You can see the lifetime value of each customer with an overview of past projects completed for them and the revenue generated.
You can let your customers log into zistemo to receive their bills and message you.
Save time and energy in administration by organizing your customers with zistemo. Time you can invest in productive work.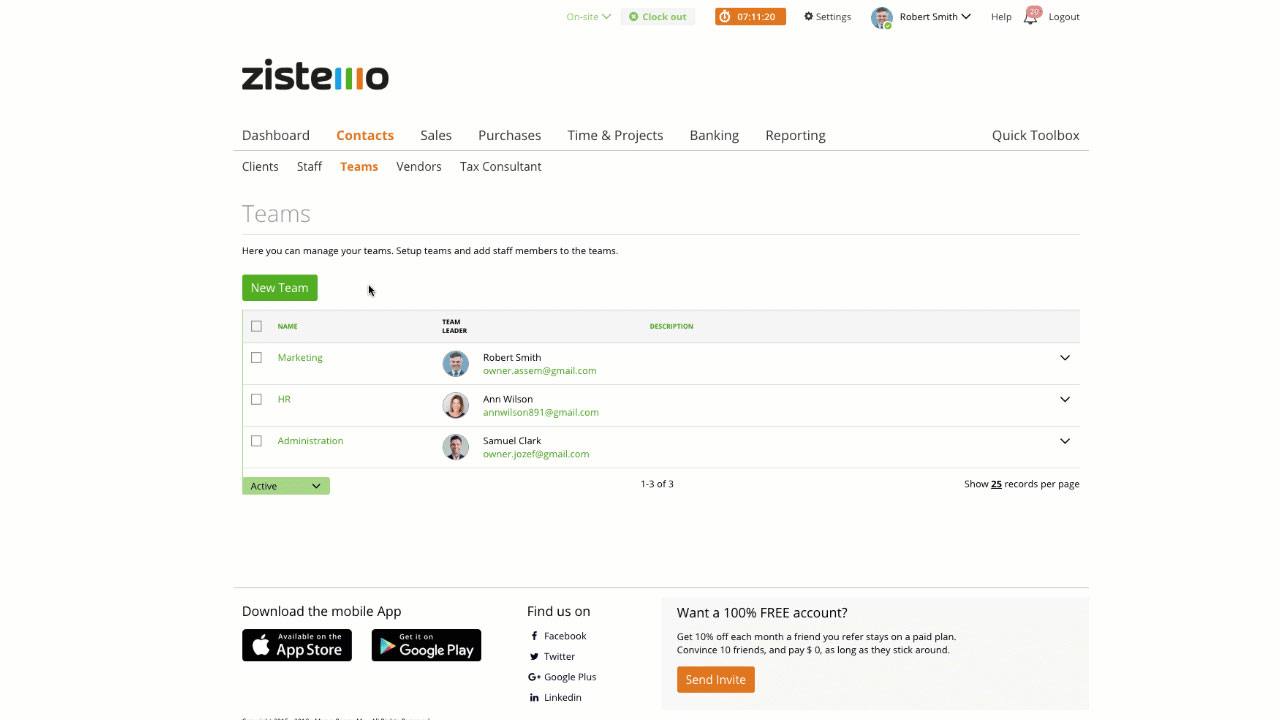 Smart team management
zistemo offers role-based access control. This makes it easy for you to manage your team. Even when you're on the road, of course. Wherever you are, you can
add team members or contractors to your team,
monitor their progress on projects, and
view detailed capacity reports within seconds.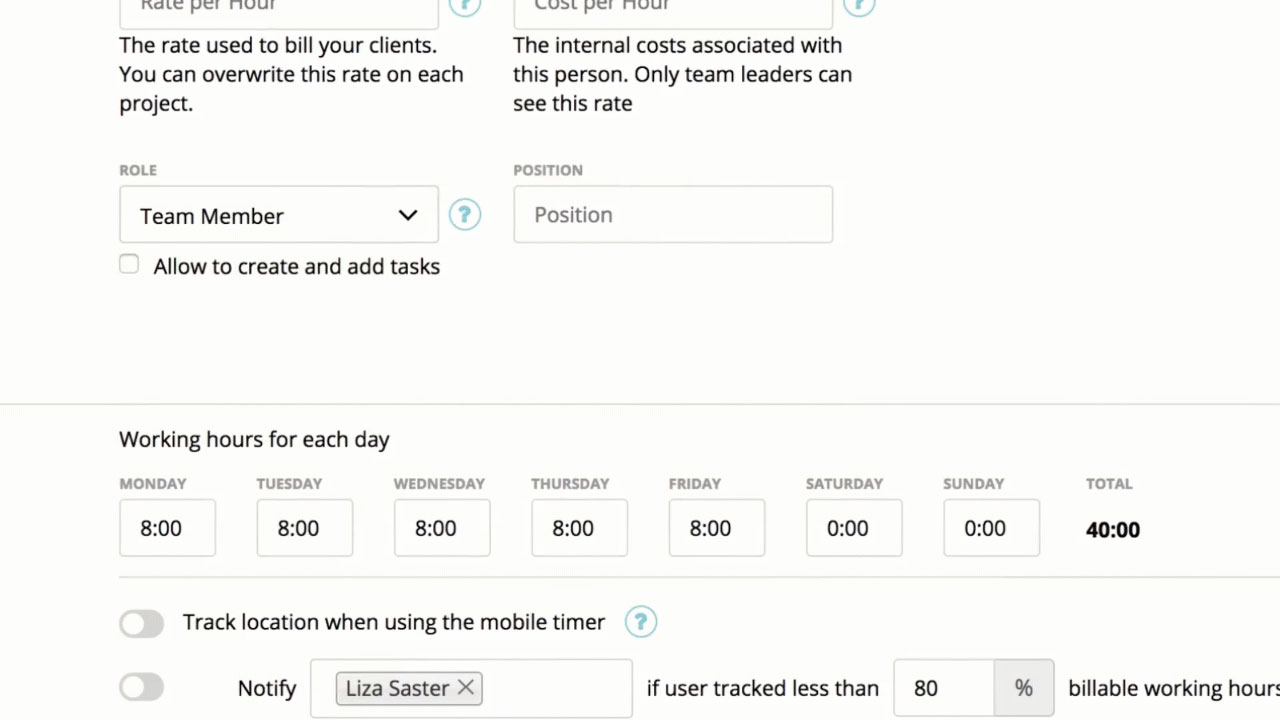 Managing teams and departments
Easily manage teams and departments:
Allow supervisors to approve vacations and other absences.
Deliver reports from teams and departments.
Assign customized working time templates to different departments.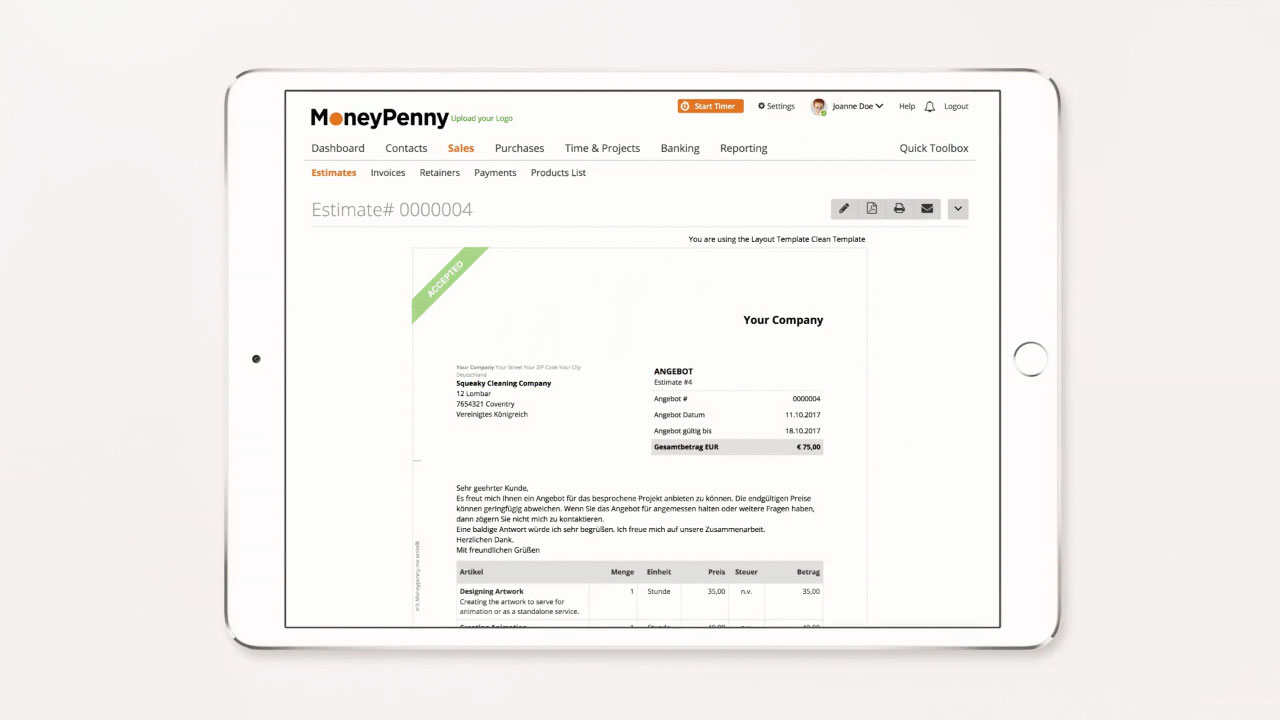 Creating bids and offers made easy
It's never been easier
to make and send offers and bids,
convert cost estimates into projects or invoices with just one click,
attach notes to show any changes from the original offer,
add individual sections and terms of payment to the documents, or
create documents in any layout of your choosing and with your corporate design.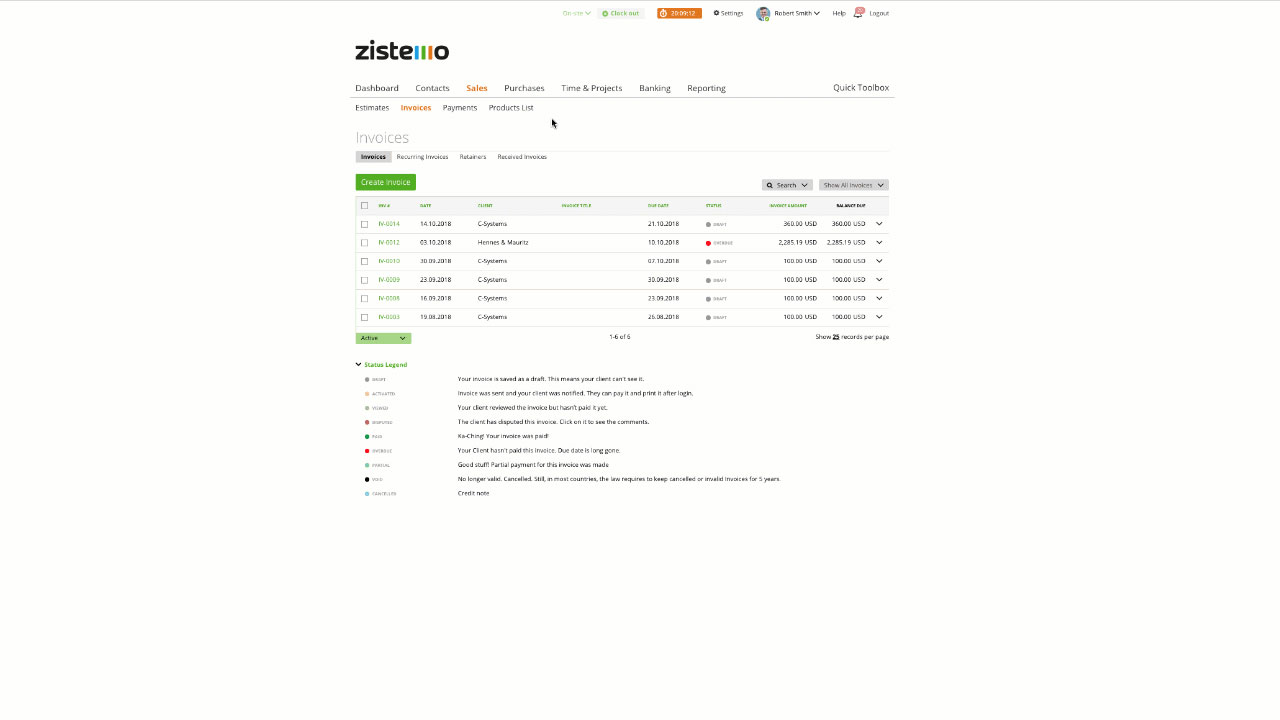 Online billing
Take advantage of online billing to
easily create invoices in different languages and different currencies,
keep an eye on the conversations with your customers about past projects and payments,
send automatic payment reminders, and
save time paying recurring bills.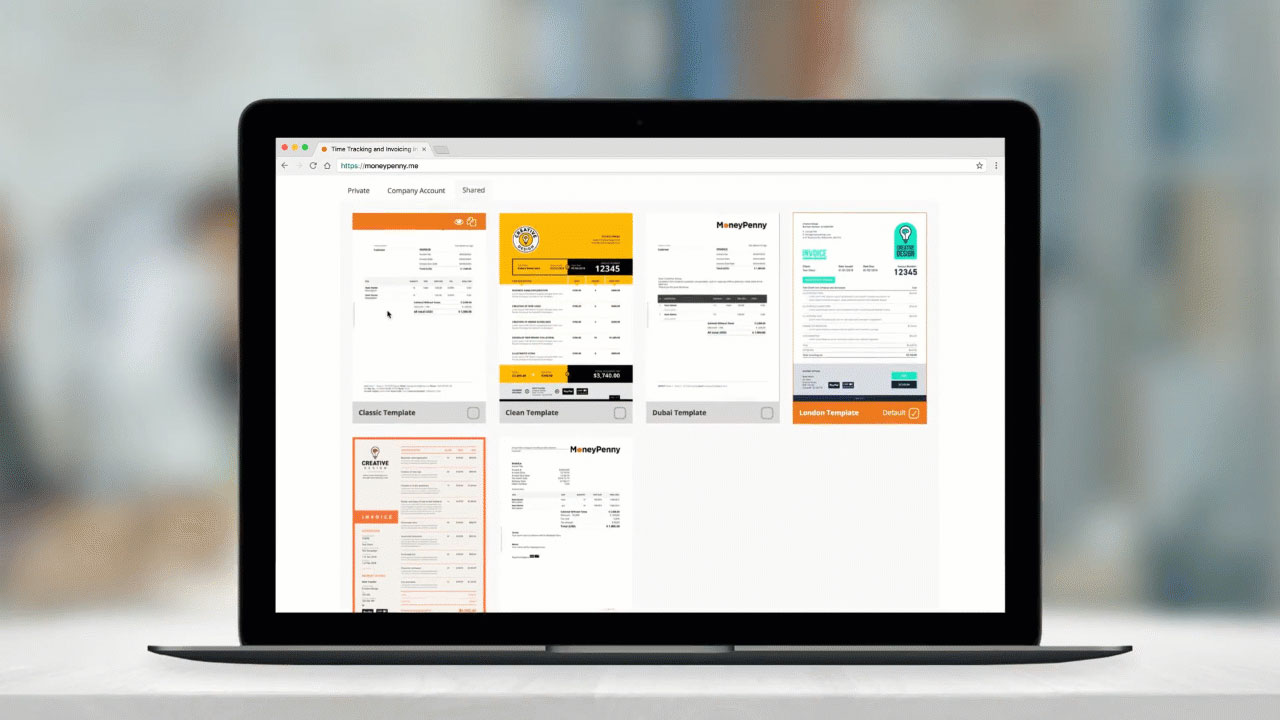 Documents 100% in your corporate design
zistemo offers you a unique editor for creating invoices and offers. Easily put everything in your corporate design. And all in one tool.
Super easy to customize, no design skills needed.
Enjoy 100% freedom of design.
Change layouts simply by dragging and dropping.
Build professional layouts to preserve your brand identity.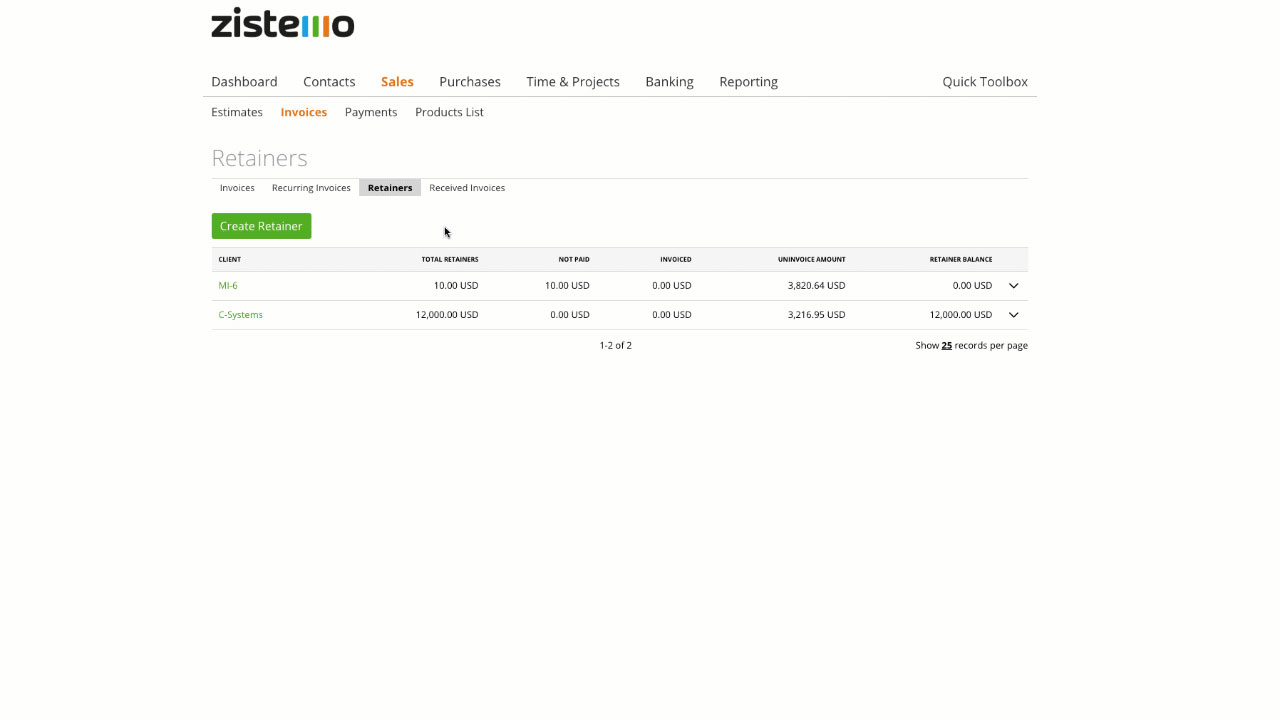 Apply services to retainers/pre-paid services
If your client has paid a retainer or otherwise prepaid for your services, this functions like a payment method in zistemo: a feature that hardly any other software offers. The main advantages of using retainers/prepaid services are:
The retainer is kept on account for the client and do not count as revenue until you apply services to that account.
You are free to choose the method of billing: you can choose between billing per person, per task, etc., because the retainer is treated like any other billing method.
You can create bills frequently so the retainer isn't tied up for too long.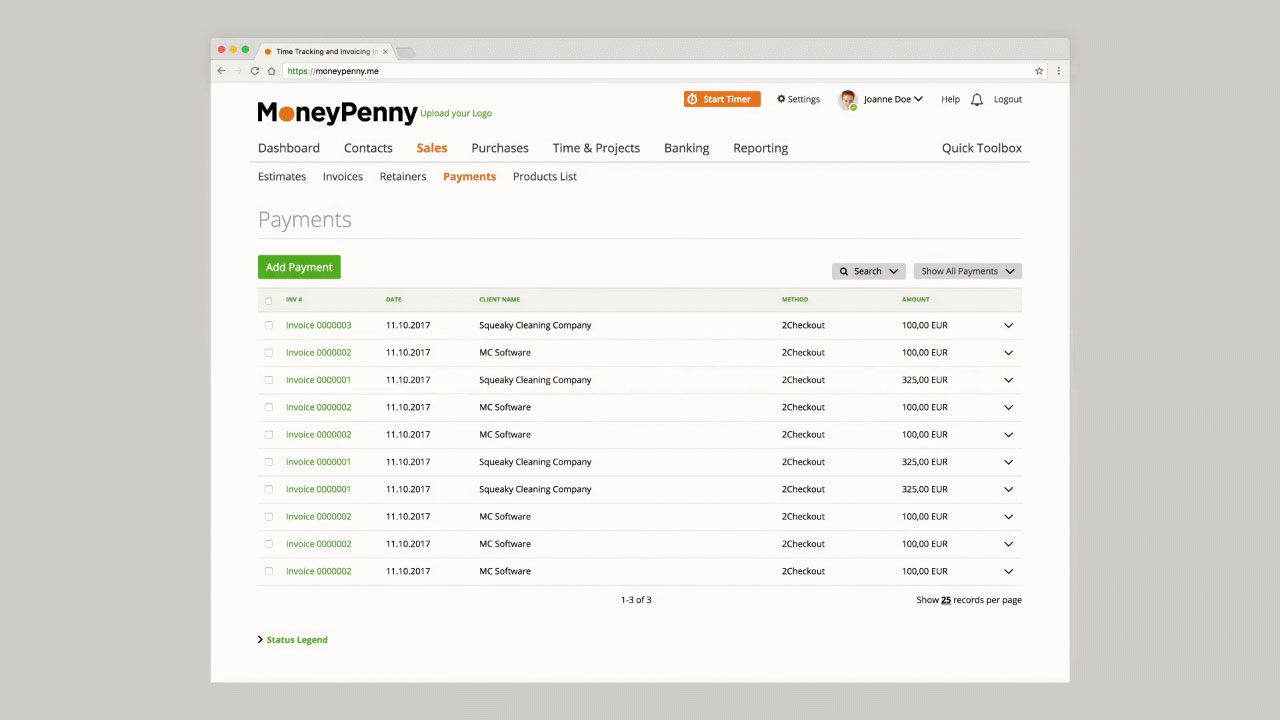 Get paid faster thanks to zistemo
Every entrepreneur knows that it's not just the bottom line, but cash flow that keep your business going. zistemo helps you optimize your company's cash flow:
Define when you want late payment reminders to be sent.
Keep an eye on everything: fully paid, partially paid, and outstanding invoices.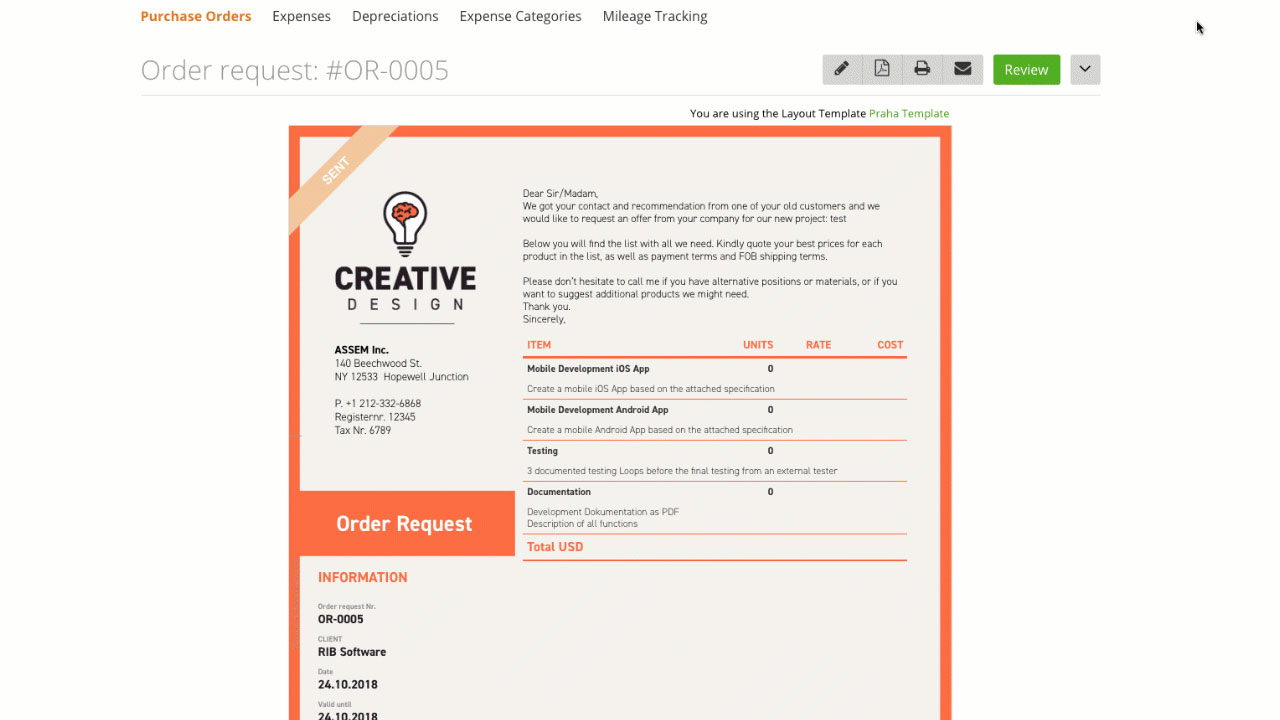 Requests for bids and orders
Send one-time requests for bids to multiple merchants, review them, and choose the best ones.
With just a few clicks, you can create an order from your approved request.
zistemo offers an elegant procurement system instead of doing your buying haphazardly.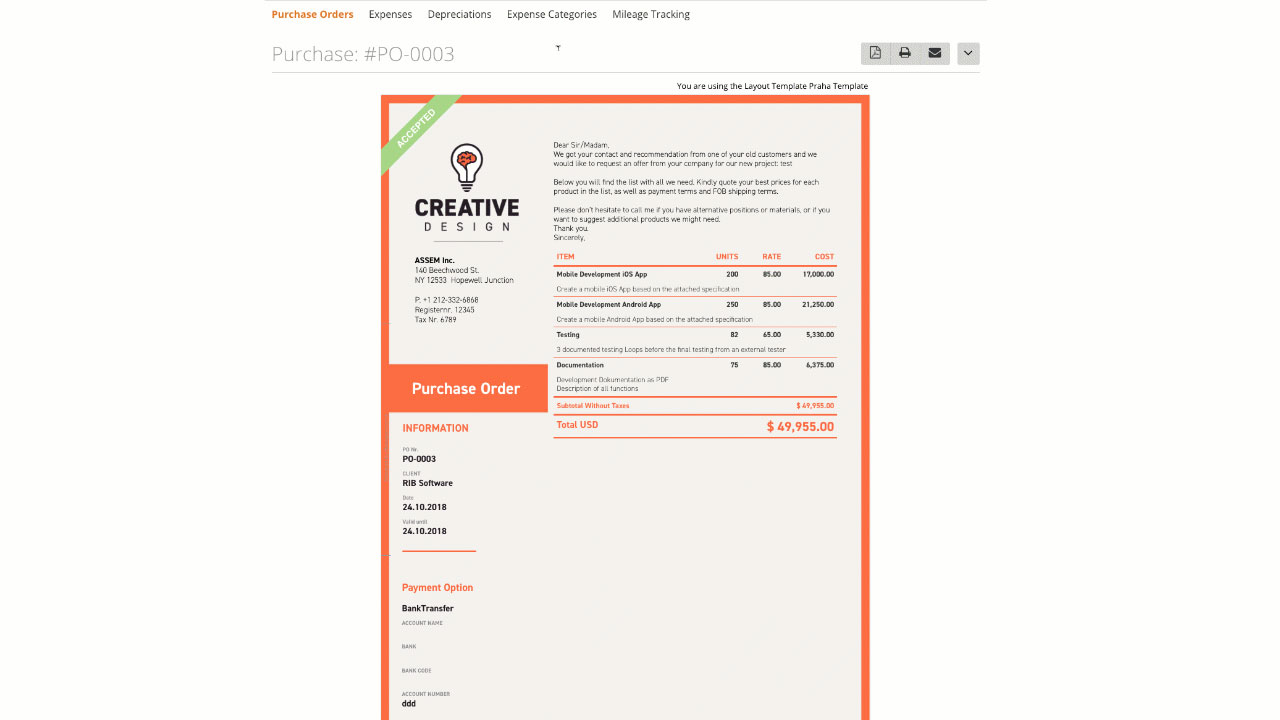 Orders and receipts
If you mark an order as "delivered," the receipt process will start automatically.
You can print out receipts at any time based on the delivery date.
With zistemo, there are no more unchecked deliveries.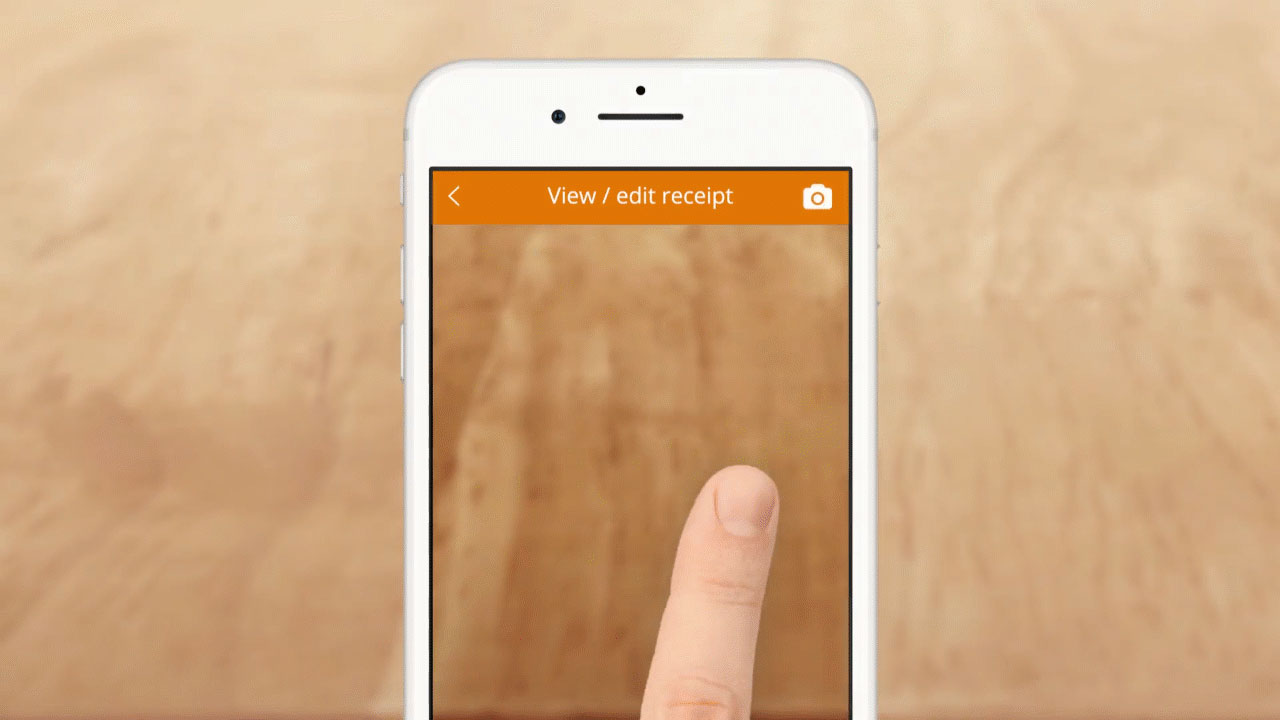 Manage your operating costs professionally
zistemo makes your bookkeeping so much easier. You
will have well-categorized records at all times because you easily match each item to the tax categories common in your country;
archive your receipts throughout the year ready to plug into your tax returns;
get cost reports at the click of a button.
With zistemo you can manage your bookkeeping without a headache, because you will be working with the best app for managing your costs.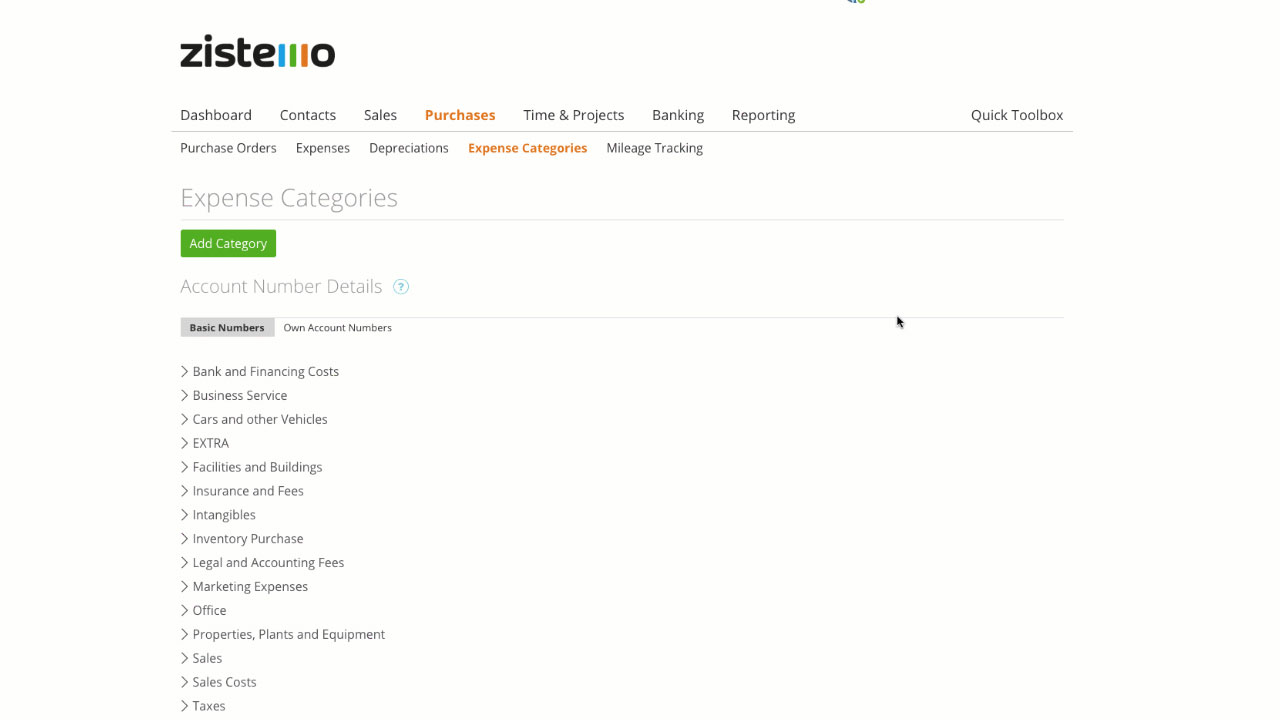 Expense categories
zistemo includes a standard list of expense categories.
In addition, you can add expense categories and subcategories.
You can also change the numbers of all categories to match your accountant's numbering system.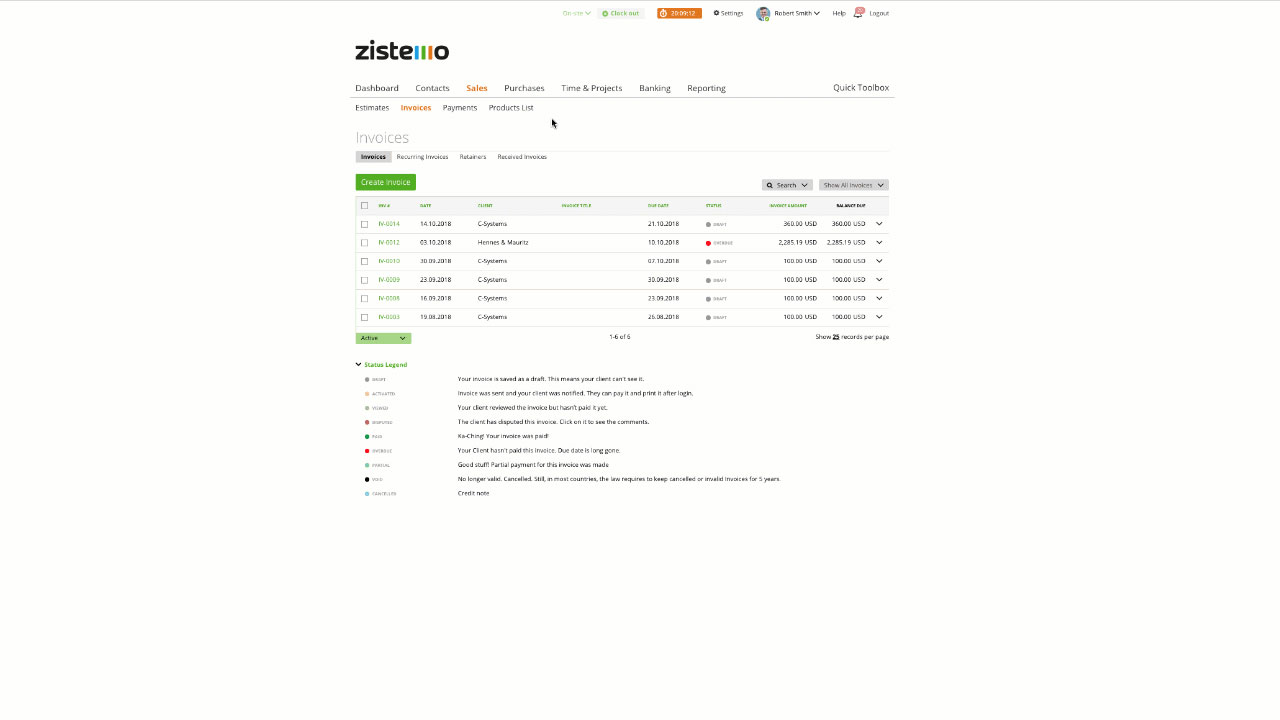 Linked to project time recording
zistemo is the all-in-one tool for all your operational processes.
With one click, you can switch from business process management to project time recording and back.
And, of course, all project-relevant invoices for the accountant can be stored and managed here.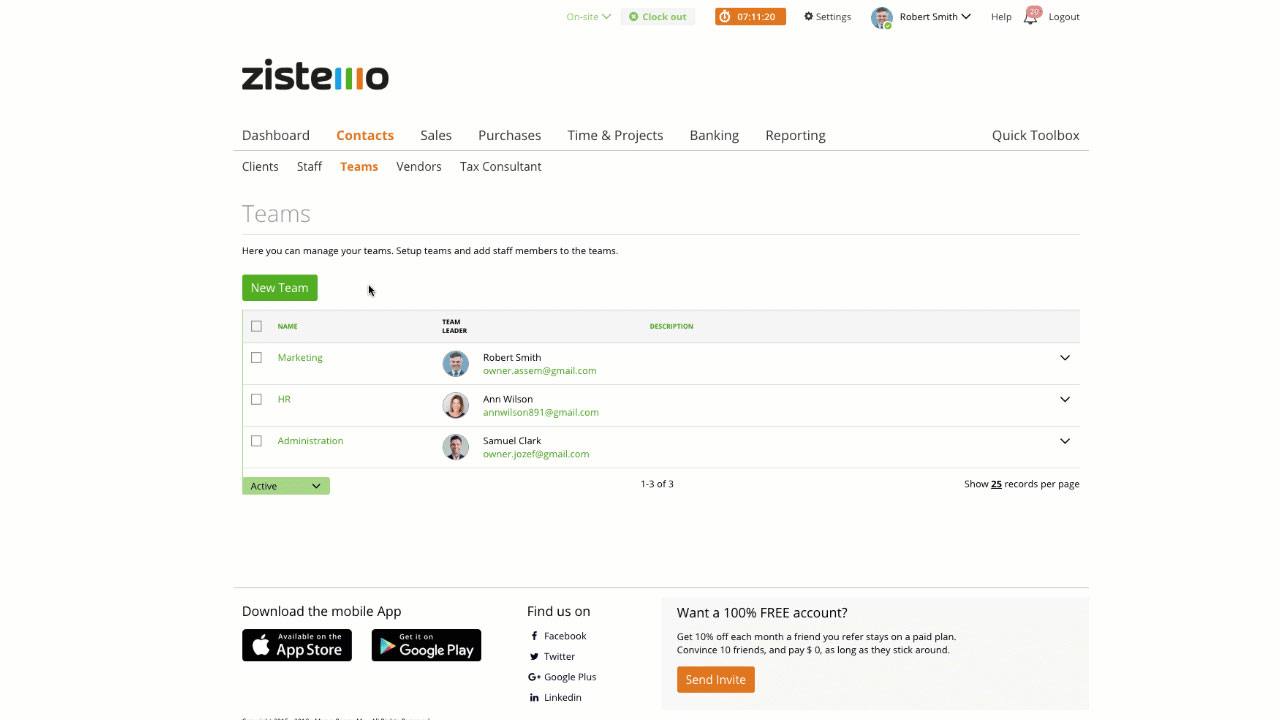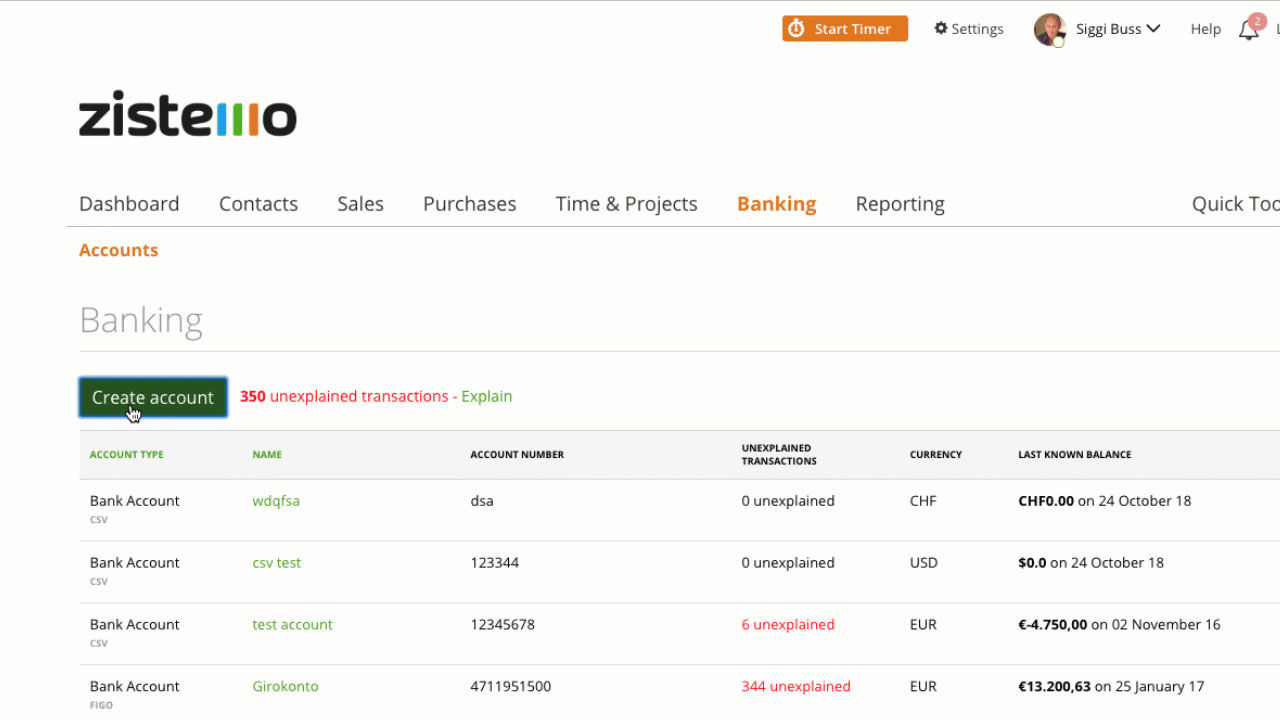 Banking
zistemo lets you connect your bank accounts in two possible ways:
Either through the bank feed: link your bank statement with zistemo and import all your transactions with a single click
or via a CSV file: even without the intelligent CSV file analyzer, you can easily import your bank statements as a CSV file into zistemo.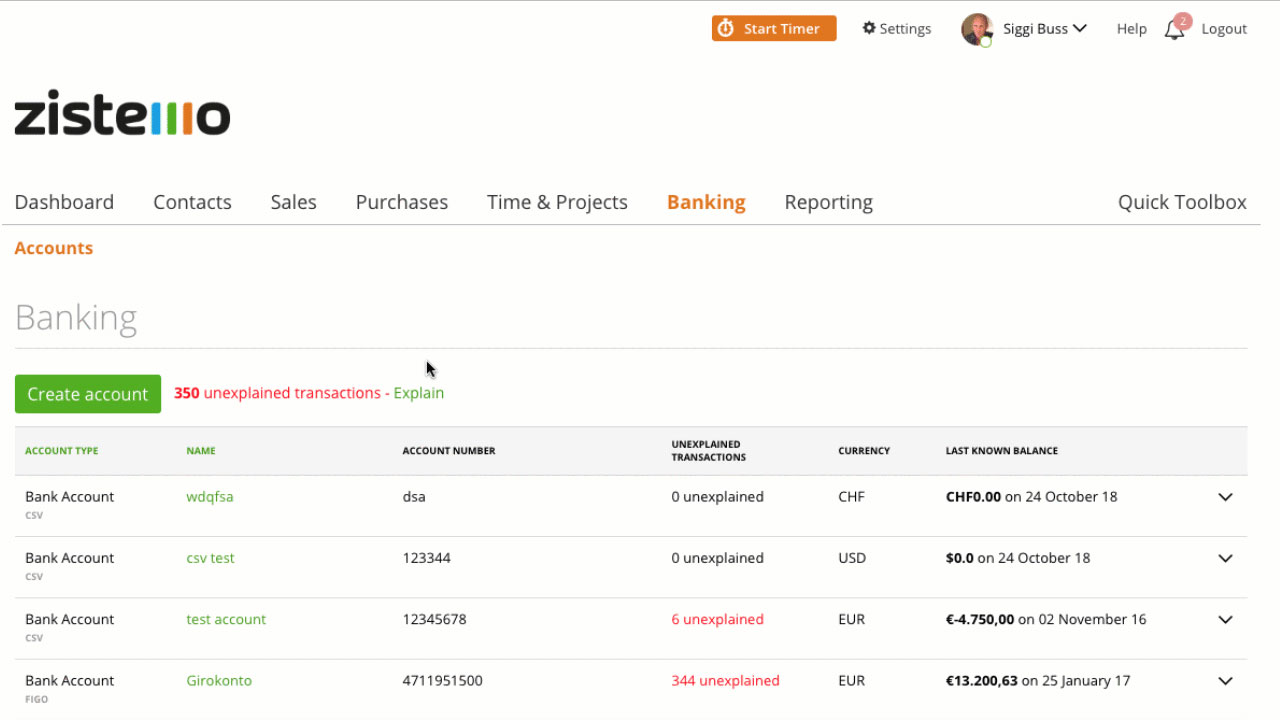 Create transactions from expenses
Assign transactions directly from the data of your imported bank data
Either assign a transaction to an existing expense or create a new expense from the bank transaction.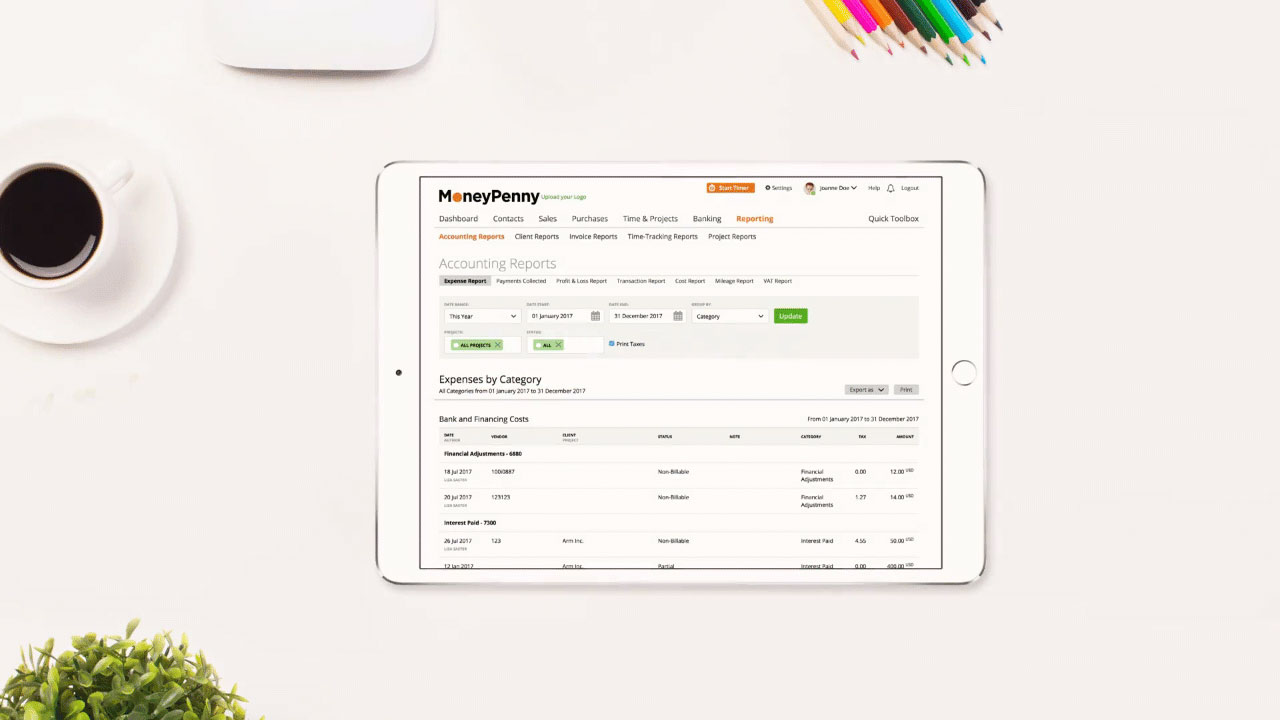 Smart business reports
Fuel your business success with smart and detailed reports.
It has never been easier to report profit and loss, expenses, and time tracking.
Thanks to zistemo's reporting software, you can immediately see how much you are spending and where you can save money.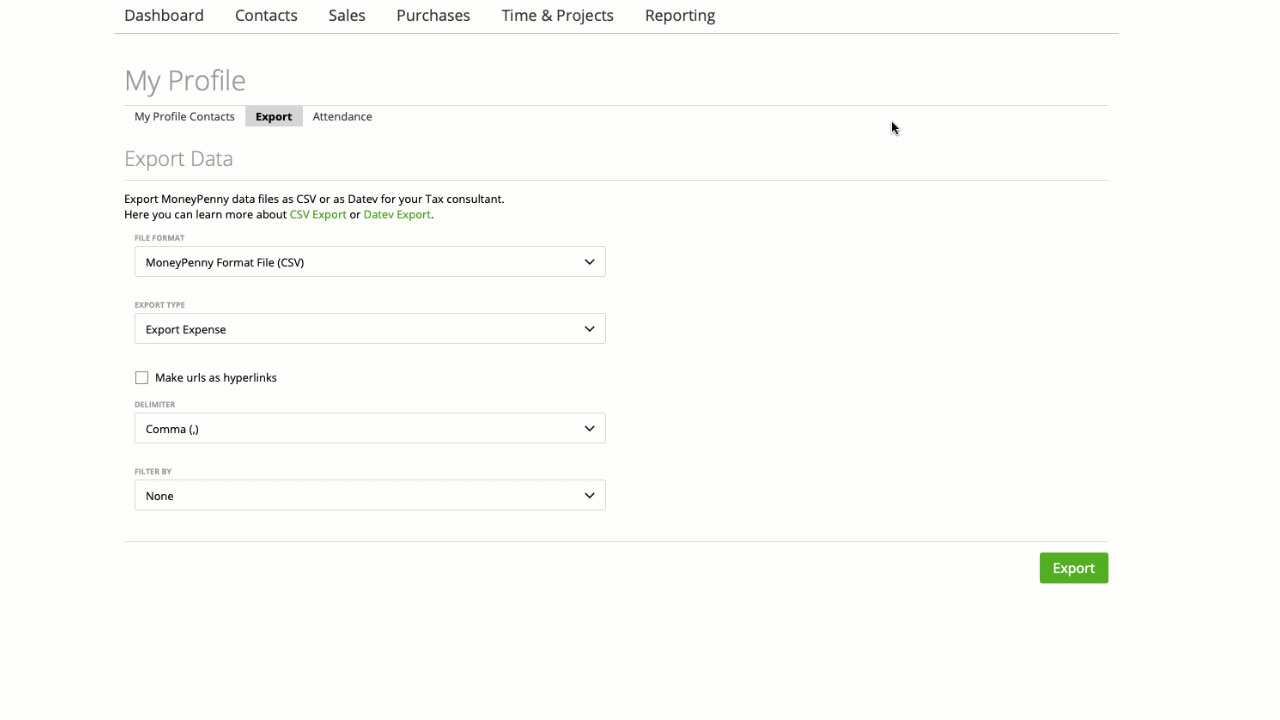 Direct cooperation with your accountants
Give your accountants access to zistemo.
This way they can see and organize all your invoices and expenses directly in the system.
Allowing them to export all data relevant to their work as a CSV file or even in DATEV format will save them a lot of work and reduce their charges.