Editing sent invoices and approved estimates
Invoice/estimate title & number
Delivery Note & Packing Slip tasks and items
Change Unit Hour
Use different templates for estimates
Editing sent invoices and approved estimates
You can enable or disable edits to sent invoices and approved estimates at Settings -> Preferences.
If you check 'Allow editing sent invoices' – you will be able to review invoices that have been sent to clients and will be able to update them.
If you check 'Allow editing approved estimates' – you will be able to review approved estimates and be able to update them.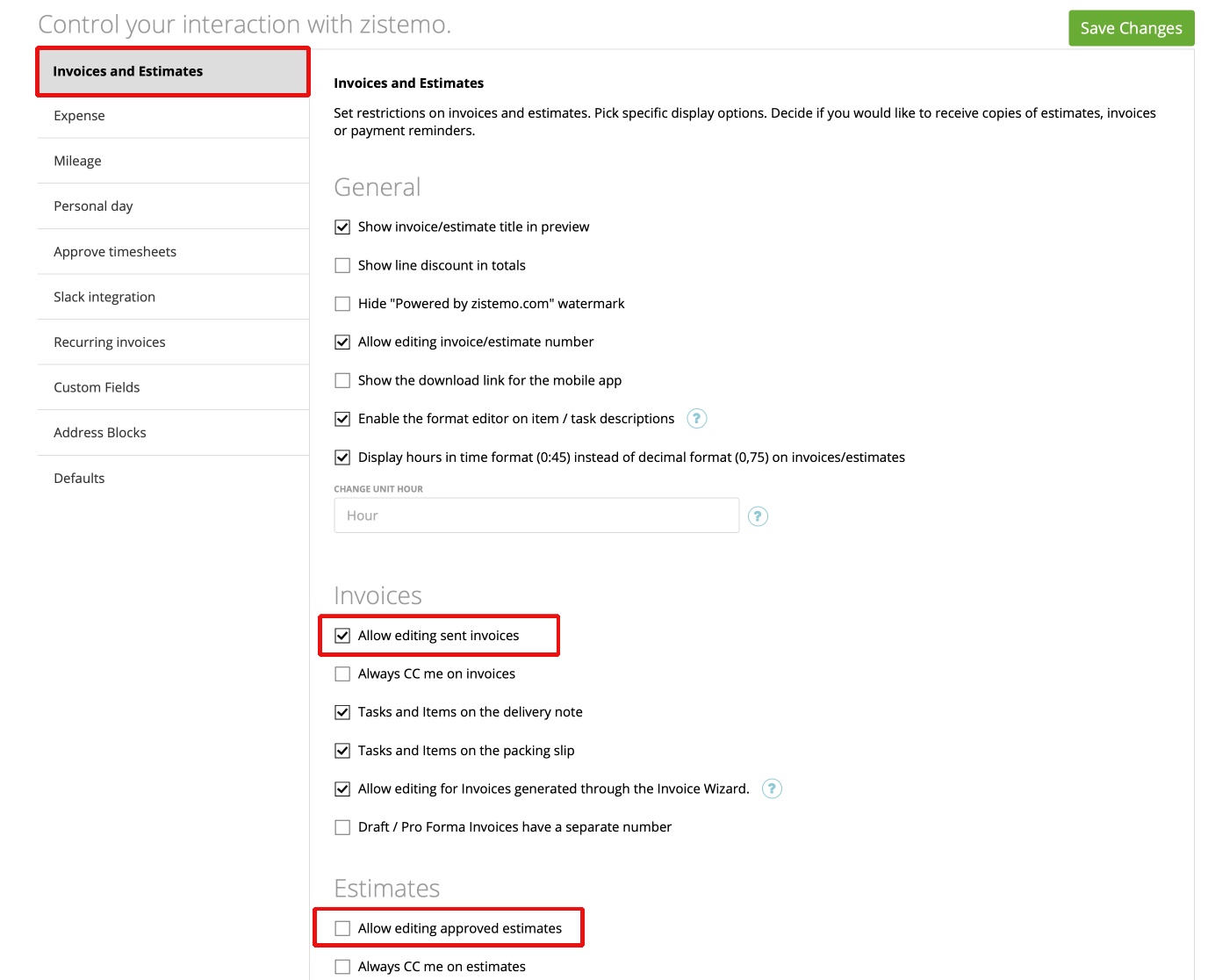 Invoice/estimate title & number
When you create a new estimate or invoice – you'll see an 'Estimate Title' or 'Invoice Title' field.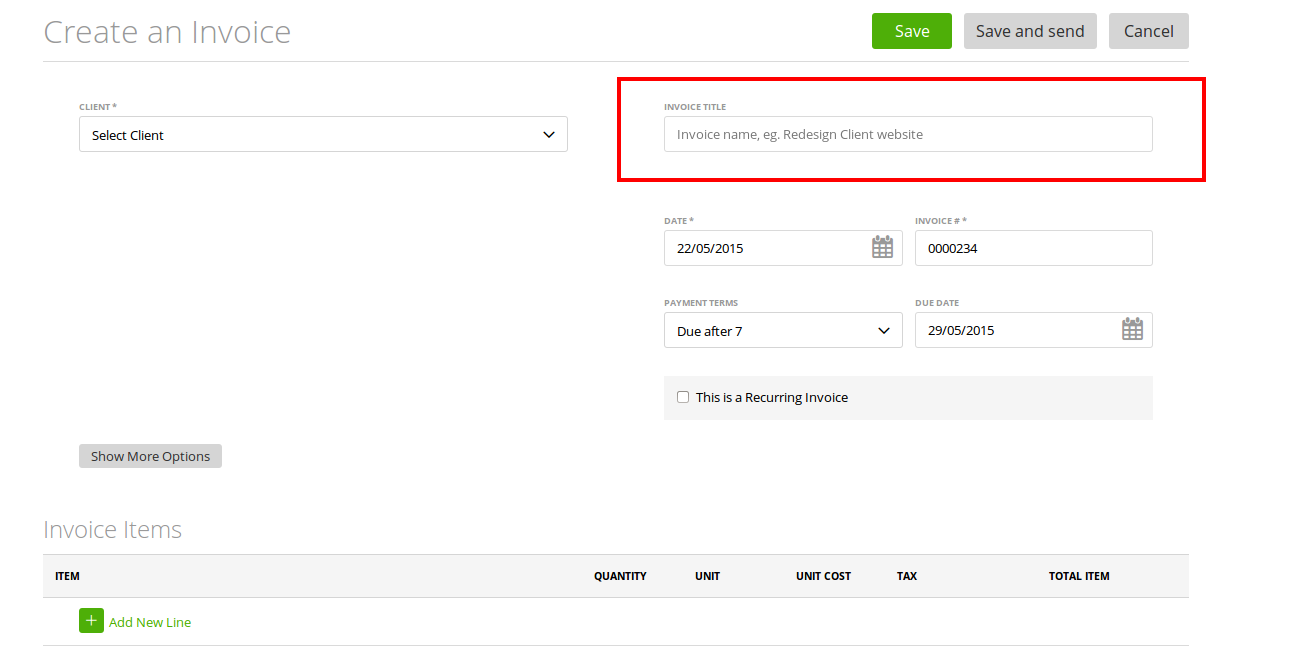 This can be just a note for the Invoice/Estimate. It will be displayed on the Invoice/Estimate grid.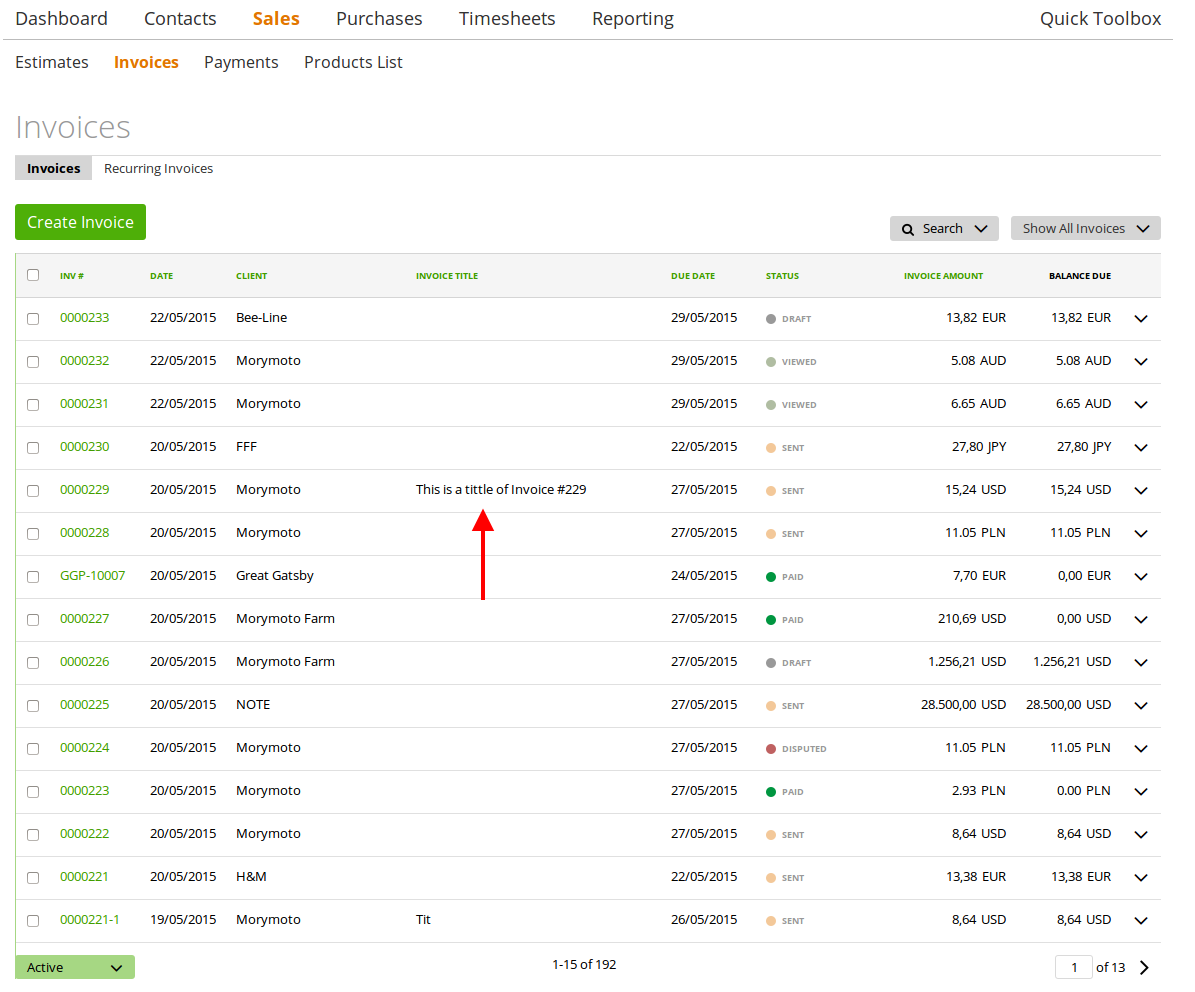 It can also be displayed as a title on the Invoice/Estimate.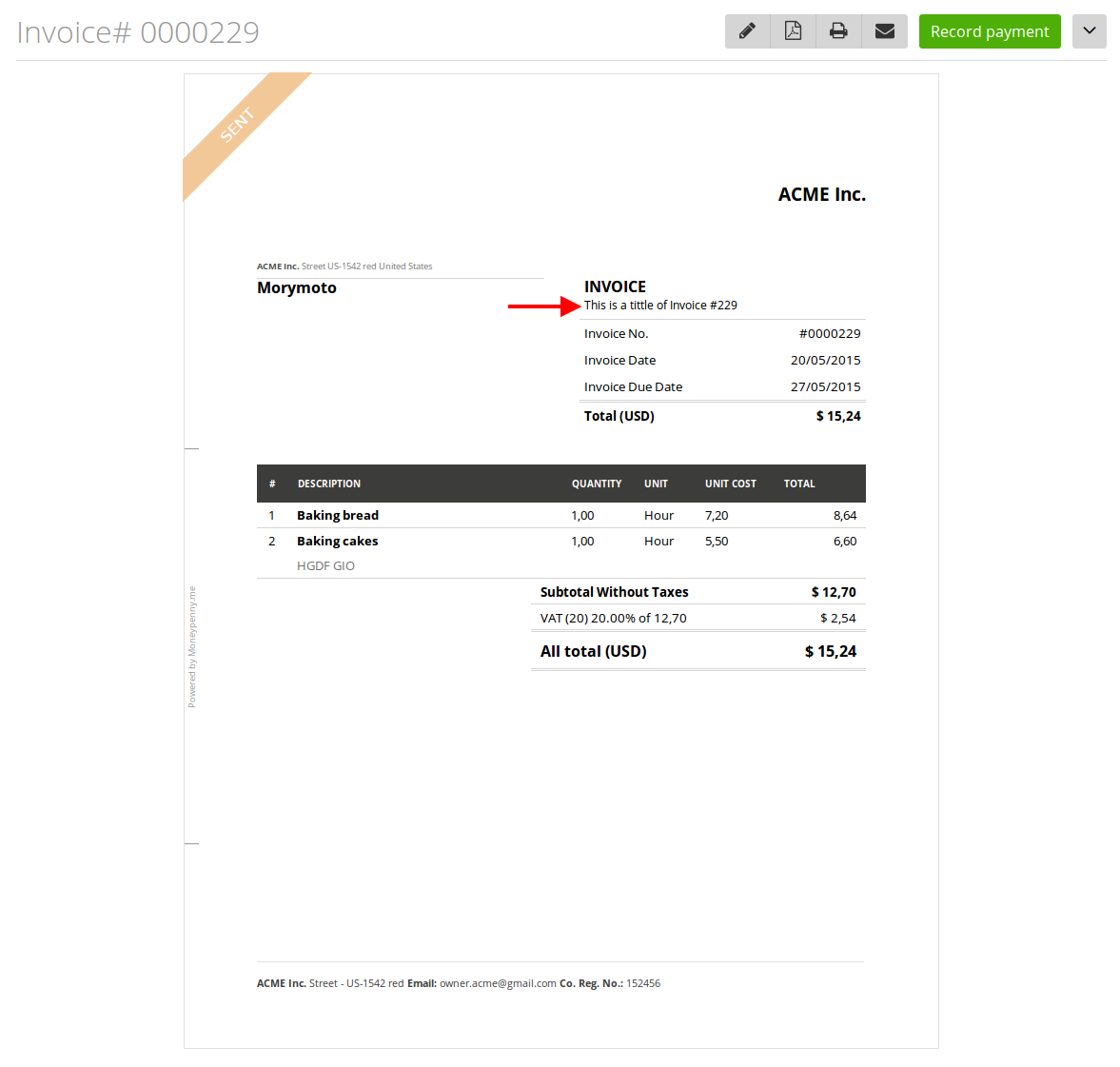 If you would like to use titles on invoice and estimate documents – mark check-box 'Show invoice/estimate title in preview' at Settings ➝ Preferences.
You can also enable or disable the function to edit the invoice/estimate numbers. Check 'Allow editing invoice/estimate number' (Settings ➝ Preferences). This gives you the opportunity to edit and change the invoice and estimate number as your preferred one.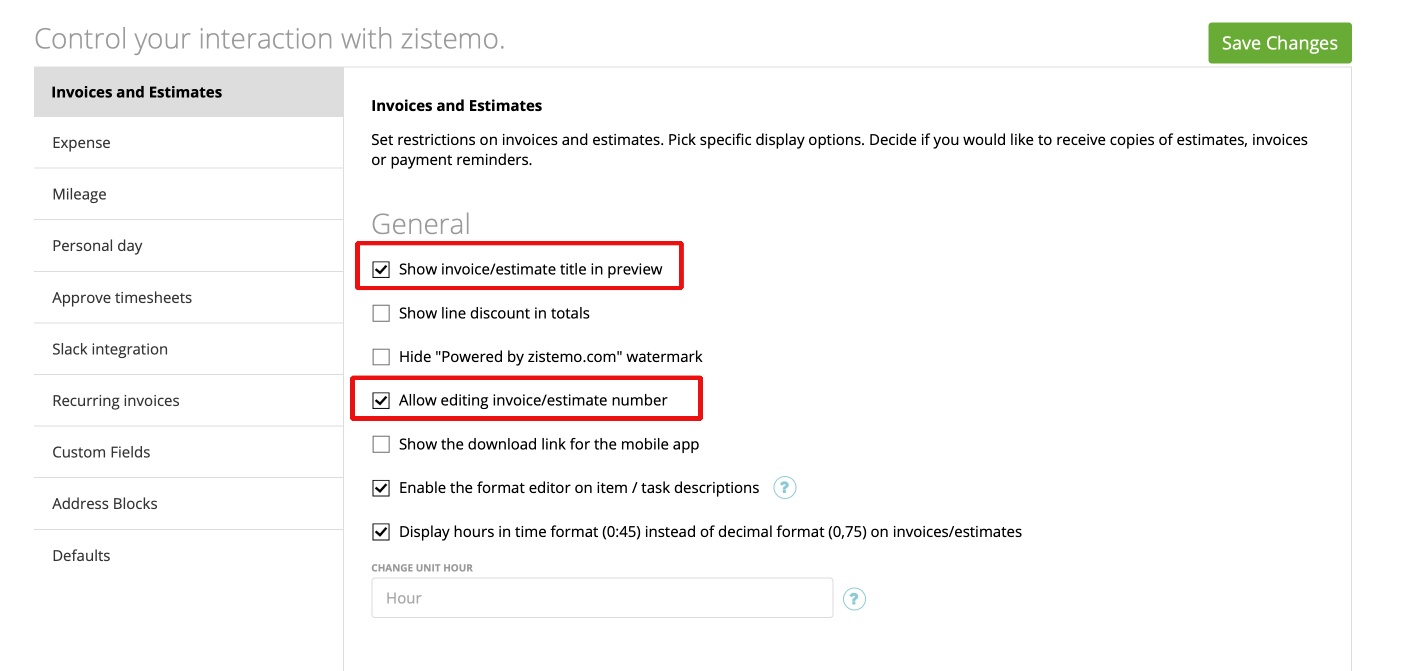 Delivery Note & Packing Slip tasks and items
You can print delivery notes and packing slips for all your invoices.
These can only include items from the invoice or items and tasks.
If you check 'Tasks and Items on the Delivery Note' and 'Tasks and Items on the Packing Slip' – items and tasks will be included.
If you uncheck this box – only items will be displayed.
These parameters can be found at Settings ➝ Preferences

Check the boxes below if you'd like to get a Copy of the emails sent, don't forget to Save Changes: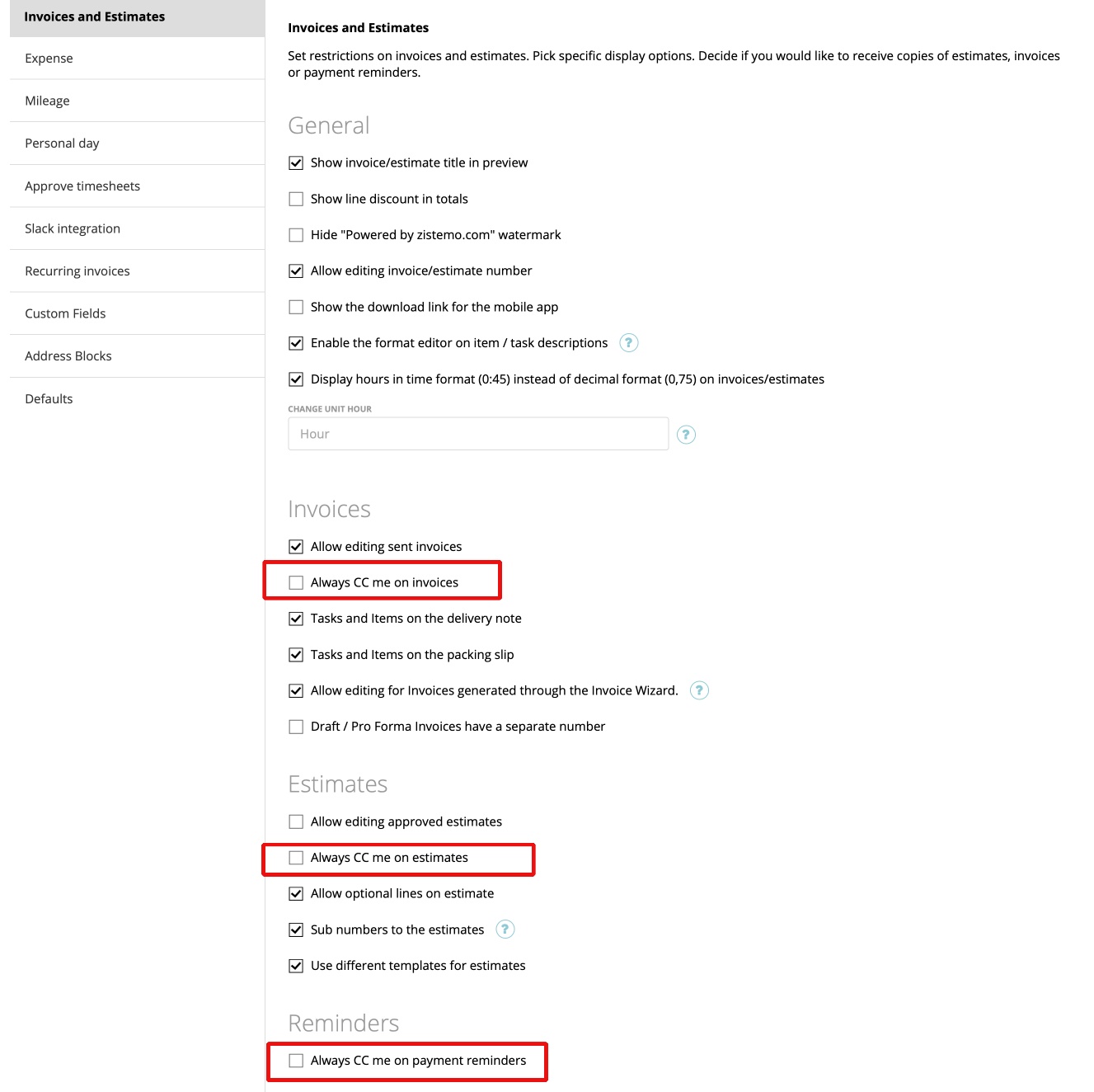 The checkbox 'Allow editing for Invoices generated through the Invoice Wizard' will allow you to edit the Invoice generated through the project (more about Project Invoice Wizard here).
Enable the format editor on item/task descriptions checkbox will allow you to edit your items/tasks descriptions. More about it here
Draft/ProForma Invoices have a separate number – when this checkbox is checked then your drafts will have separate numbering and your sent invoices will be enumerated separately.
Please Note: This option will not apply to reccuring invoices. 
Change Unit Hour option will allow you to change the Invoice Unit by default:
And now when creating an Invoice instead of 'Hour' you'll see the 'Piece' as a default Item (or any other you choose):

About 'Hide zistemo watermark' and 'Show the download link for the mobile app' please read here.
Use different templates for estimates
If you enable this option, you can use different default templates for estimates and invoices (retainers, etc.). This is an option, if you want to use an estimate or invoice, which is not based on the settings of the invoice/estimate template which you created. So you can create different estimates and invoice templates separated from the style and settings.

Go to your Templates (Settings -> Templates) and choose the default invoice/estimate template: You can use the template as default "estimate" or "invoice" template.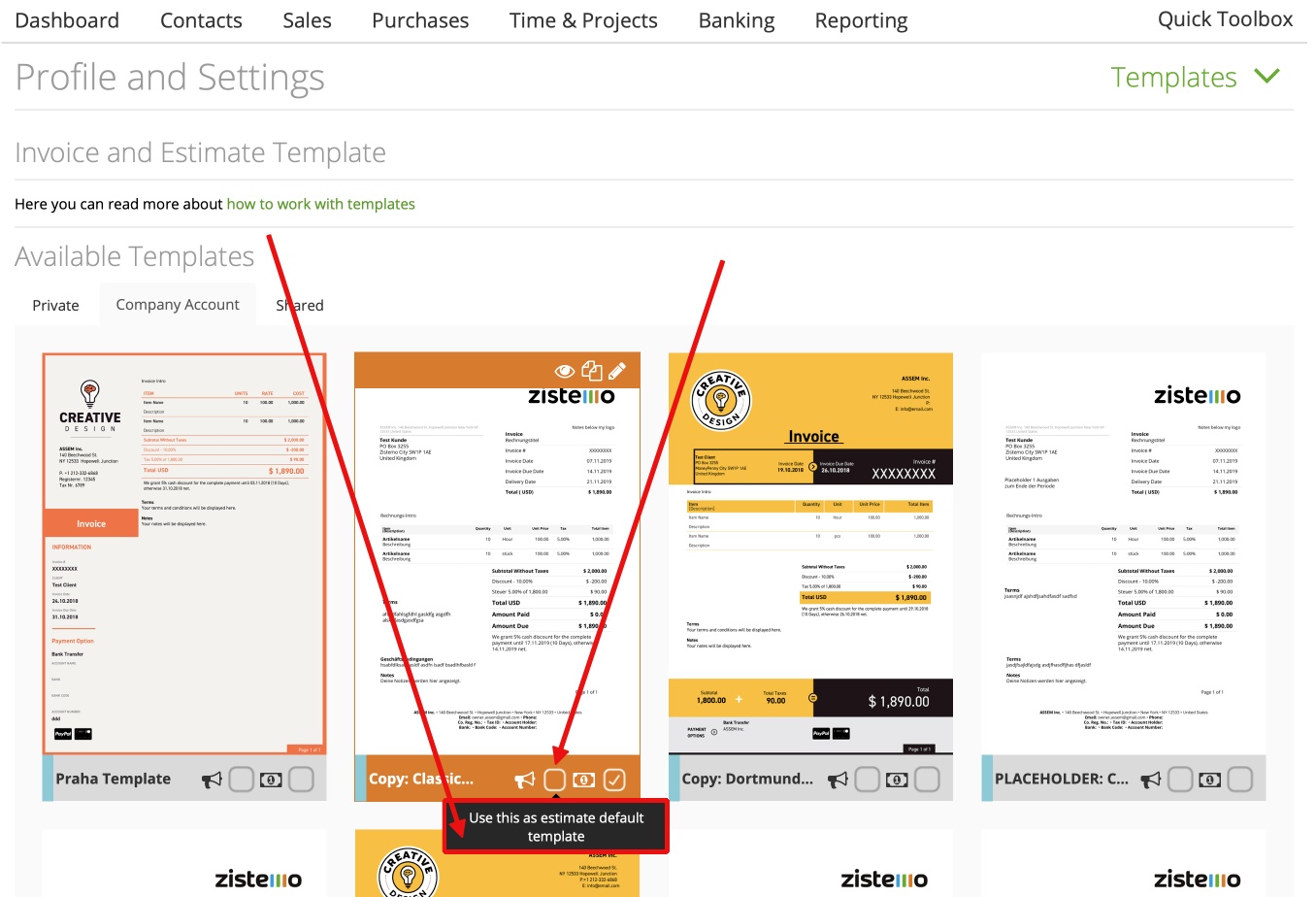 NOTE: Each client can have his own template. More HERE. So if you set the "estimate default" template to your client, it will has it's settings for the client only based on the estimate if you did not edit the template. So you better create a separated template for your client/s