General
With zistemo you can add more information about your staff by using custom fields. You'll see this tab under Client Details on the edit client page.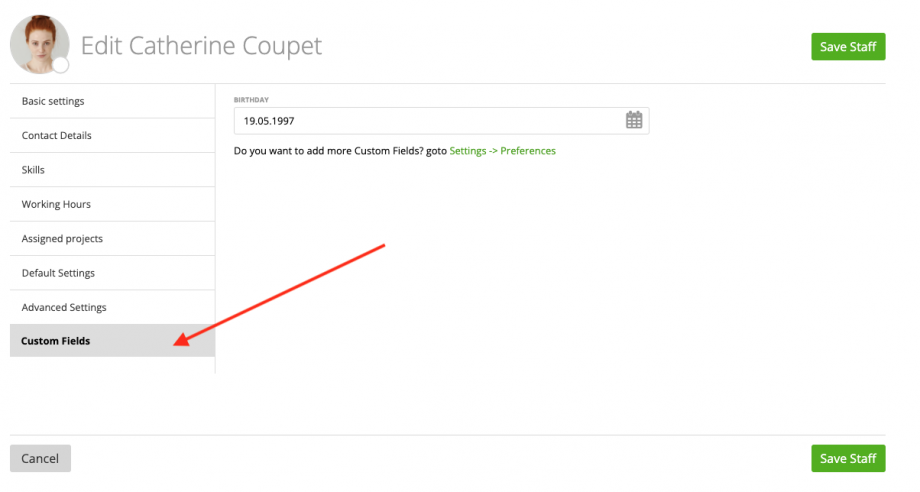 As you can see, Client Custom Fields could be different field types. These fields are not added to the users & staff export
Add new staff custom field
To add new staff custom fields go to Settings/Preferences/Custom Fields and click on "Add new staff custom fields":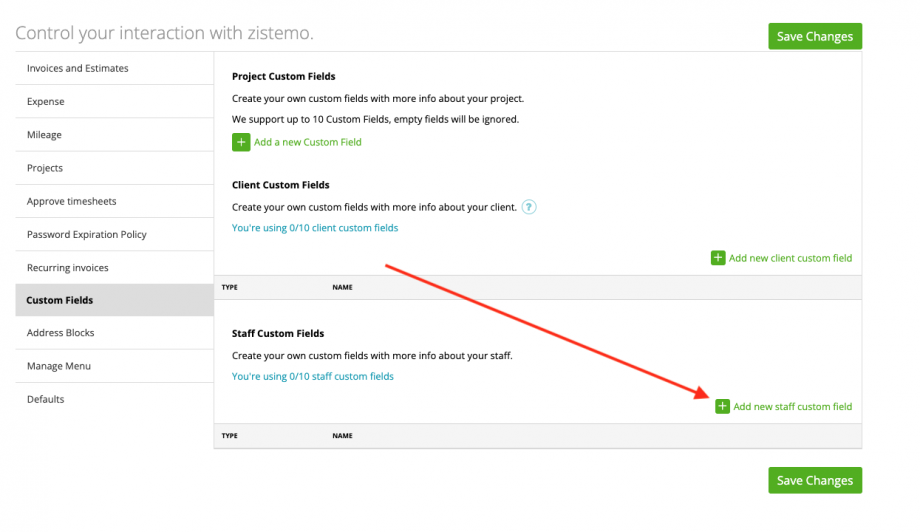 After that you can create a new custom field.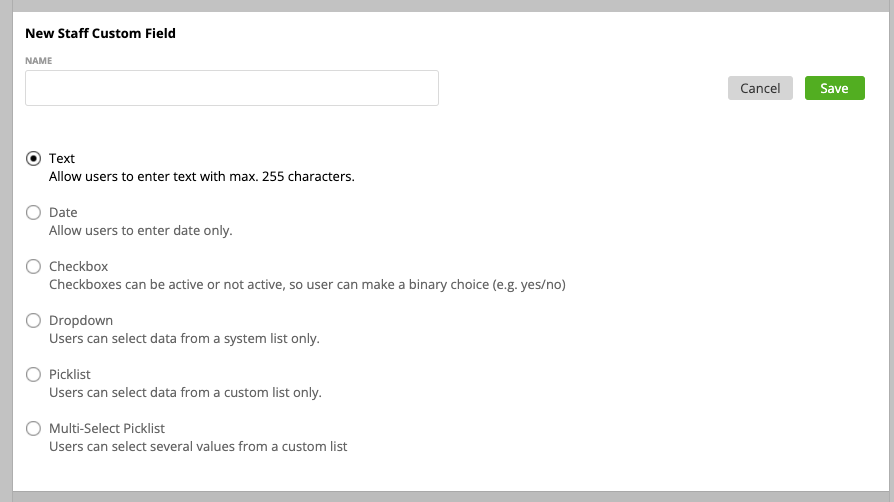 You can choose five different field types:
PS: Don't forget to save your changes 😉