How do I change the predefined settings on my account?
When you register your account you will be asked to provide a company location. This location will determine which predefined settings are applied to your account.
These predefined settings are:
– VAT rates for your country
– Profile language
– Base currency
– Time zone
– Date format
– Time format
– Number format
– First Day of the week
If you need to change any of these values following registration simply visit Settings ➝ Company Profile: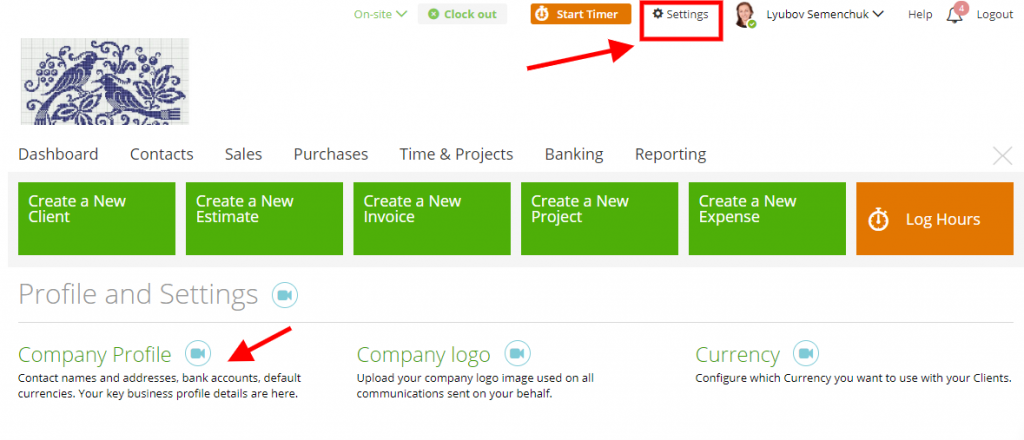 The first information you'll find will be your company subdomain name (your business link):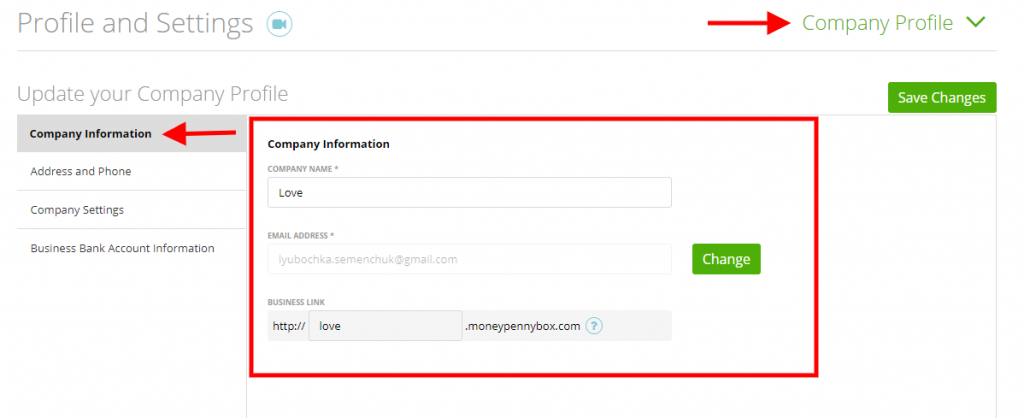 The next tab is your company's address and the phone number: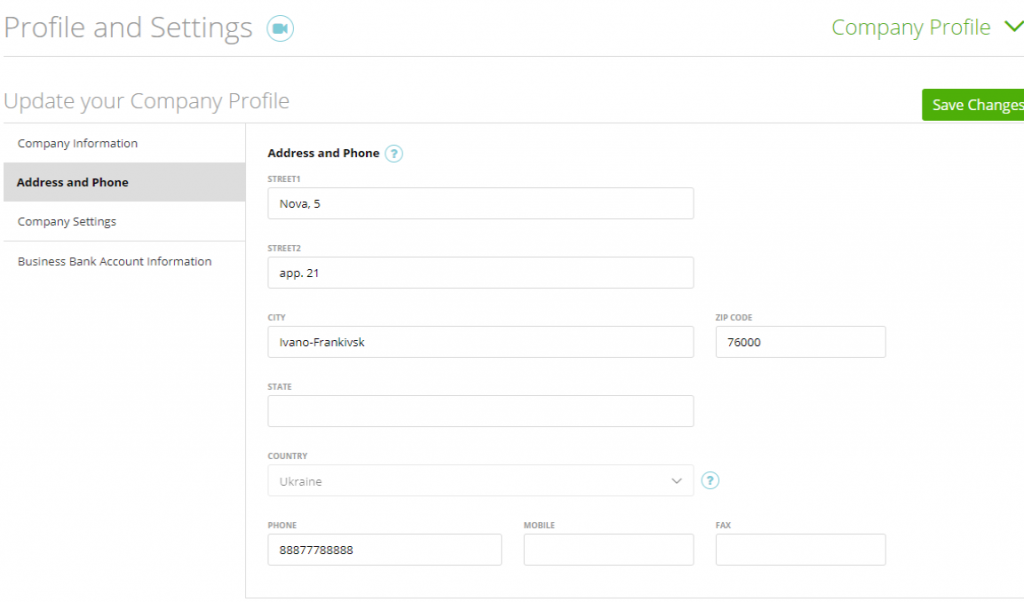 And then your company's main settings: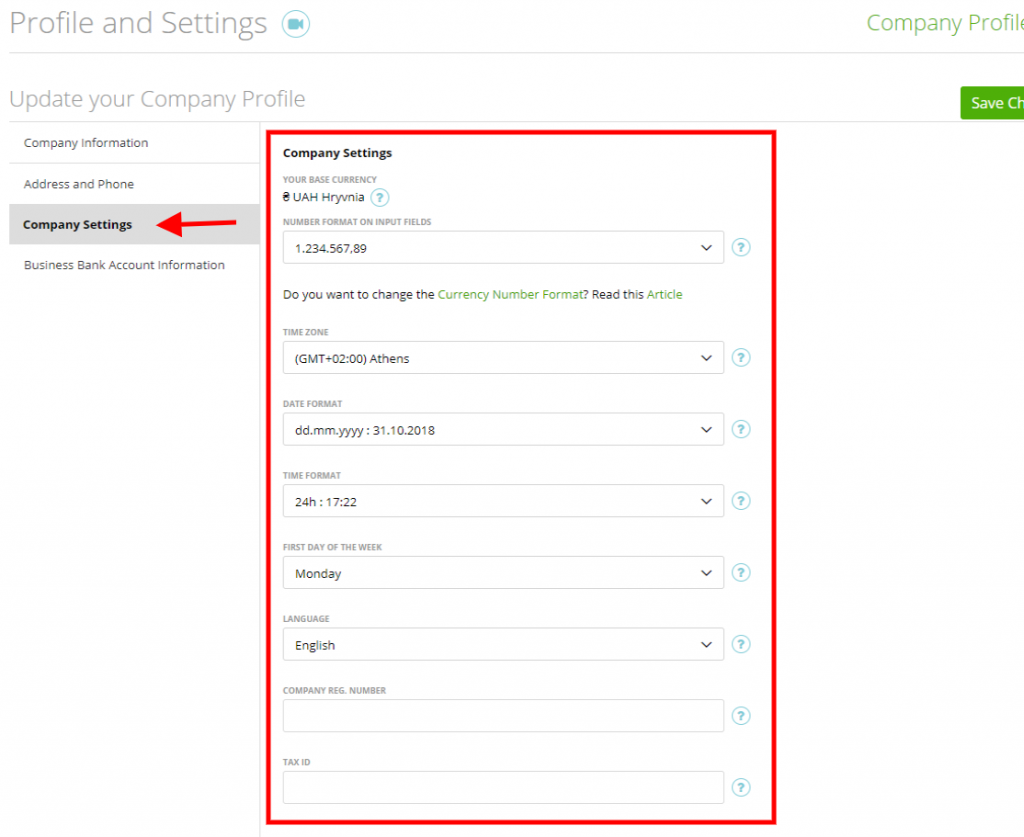 Your Base currency is used as the currency for all account reports, hourly salary rates, tasks, and items rates.
It is also a default billing currency. To bill clients using other currencies – you can add and customize at Settings ➝ Currency. Click here to find out more about the multi-currency feature.
Your Time Zone is used for correctly tracking different actions.
For example, you can track in your time zone the history of invoices, estimates and dispute messages from clients, along with all staff activity.
Furthermore, automated account actions such as recurring invoice creation, weekly and email notifications will take place at 9:00 am in your time-zone.
Your Customized Date Format is used for all account actions and will display on invoice and estimate documents. zistemo supports two Time Formats – 12h (AM/PM) and 24h. You can choose the one you prefer. And also set up your First Day of the week.
You can choose your account Language from the following options: English, German, French, Italian, Czech, Ukrainian, Spanish, Polish, Portuguese and Russian. You can also bill clients in any of these languages. Simply select the language you require when creating an invoice or estimate.
And there is also the tab with your main bank account info: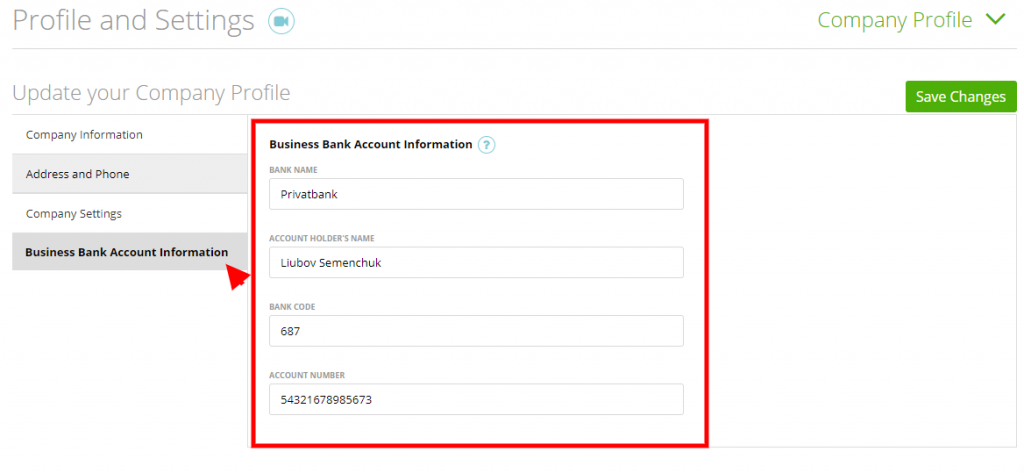 If you need to access any other Setting's option, you can do it from the dropdown in the right corner as shown below: