How do I change my Company Profile settings?
To change Company Profile settings including company name, email, default account data, bank data, address, and phone – go to, Settings ➝ Company Profile.
Company Profile definitions and uses
Your Company Name is displayed on your account login pages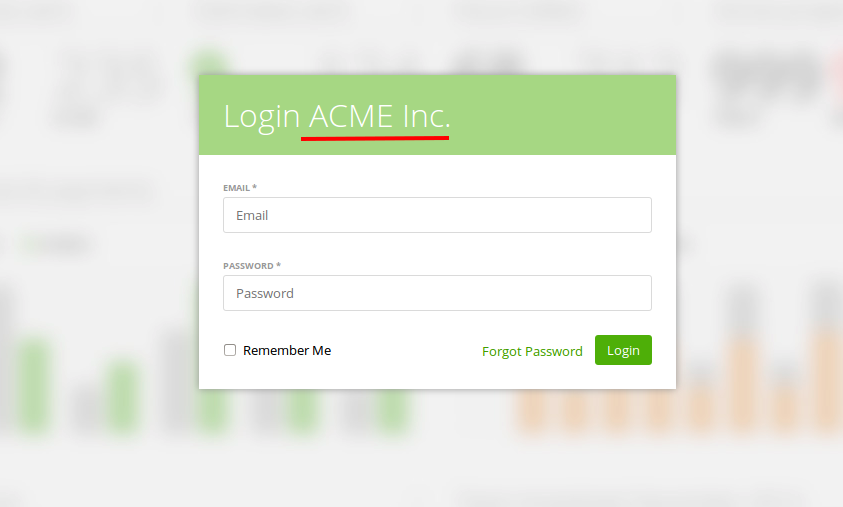 and on all invoice/estimate documents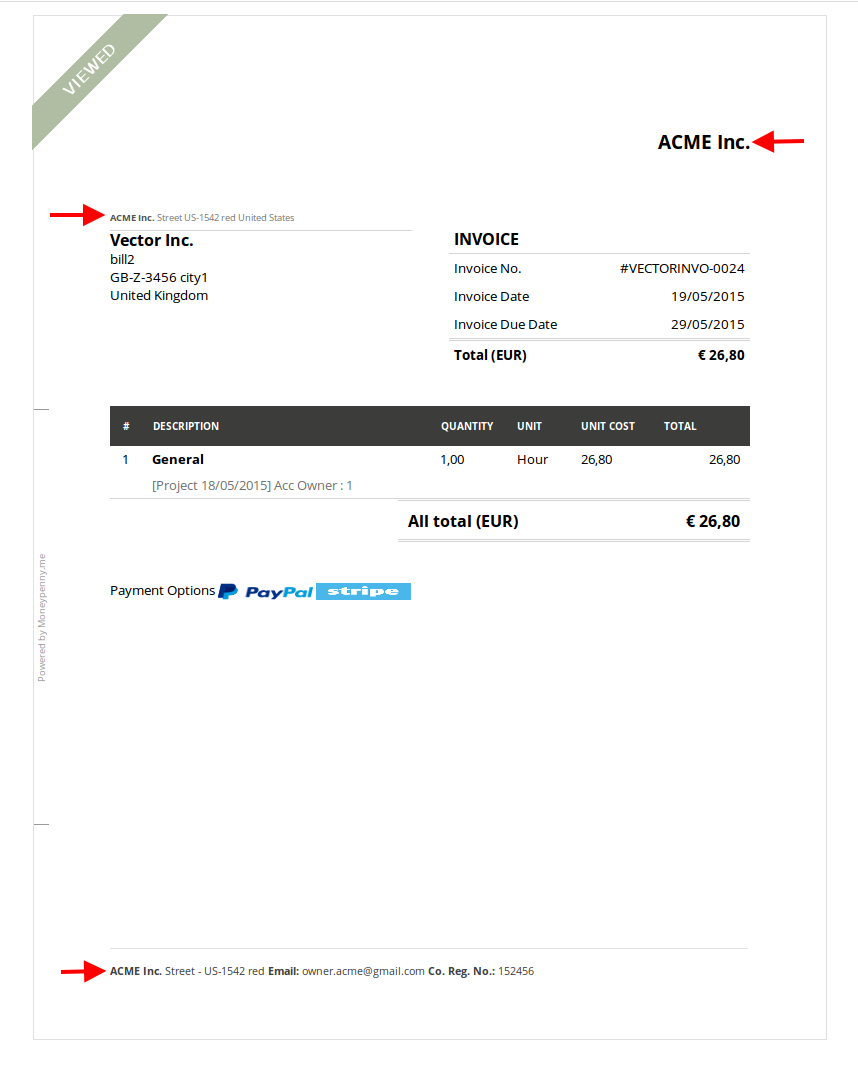 As a default, your Address, Phone and Bank Data will be displayed on the footer of invoices and estimates, along with your contact details.