To change the subdomain of your account, go to Settings -> Company Profile -> field "Business Link".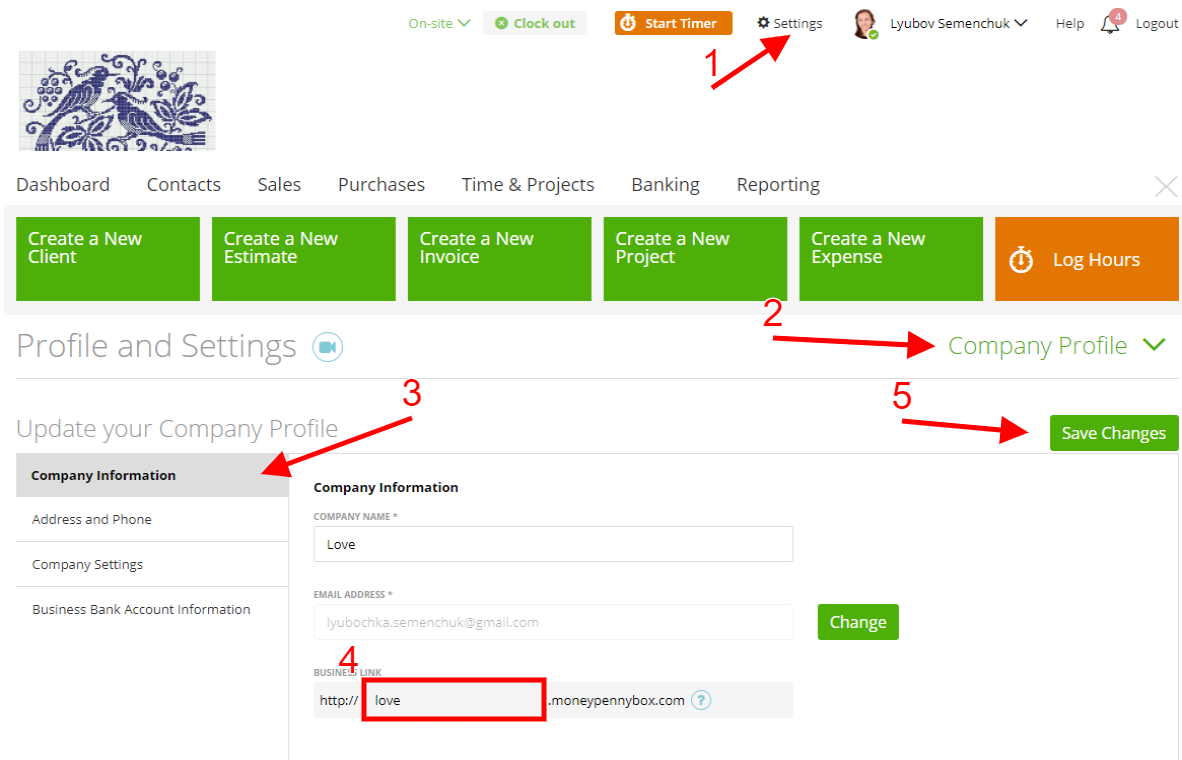 Enter changes and Save, as shown below: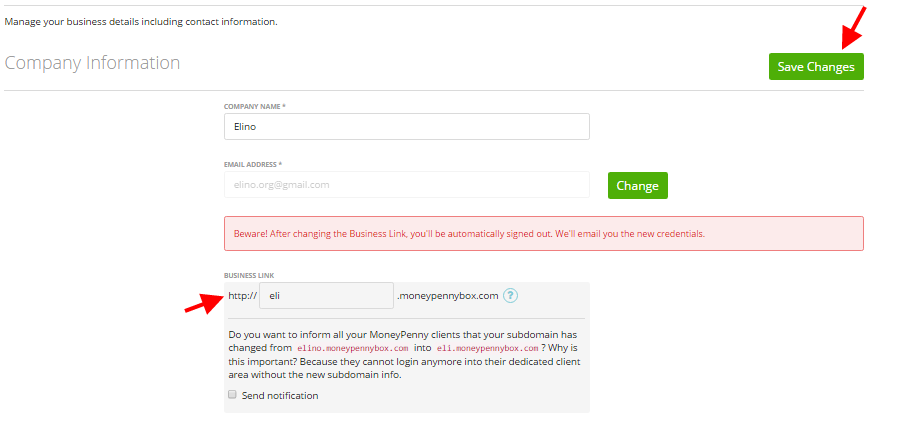 As soon as you've completed this step, your old business link will no longer be active. After clicking "Save Changes", you will be logged out from your previous account link and you'll need to log in again with the new link.
By default, your team will receive a notification with the new Business Link by e-mail.

Important: if you also want to inform your Clients, do not forget to mark the checkbox "Send notification" before Saving Changes.