By default, it is possible for user to add time entries for future days. However, you can disallow future time entries by going to Preferences/Projects and activate "Don't allow to make time entries in the future".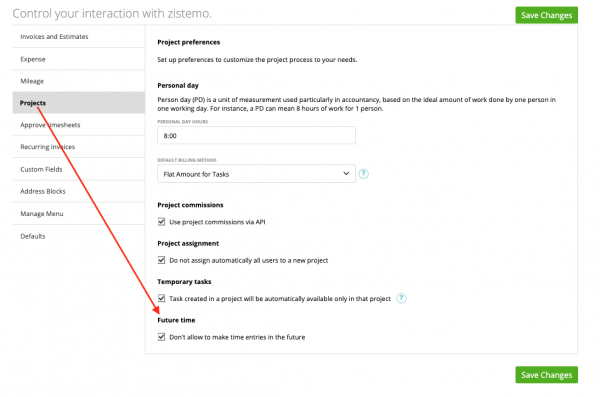 After you activate it, users will see this if they try to add future time entries: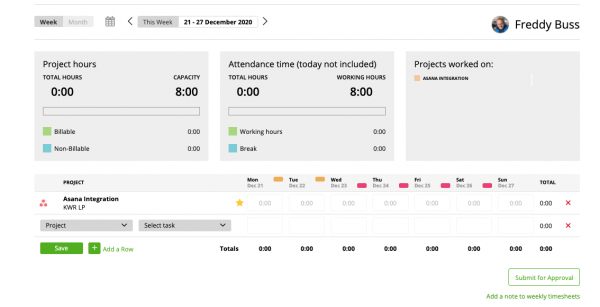 We recommend you to activate this feature if you connected the project time to the attendance time since future time entries won't be synchronized from project time to attendance time.