With zistemo, you can choose a default font for all your documents in "Settings" -> "Preferences" -> block "Default font for templates".

This detail is very important, especially if you use one of the not-so-common currencies, whose symbol is supported only by some fonts or if you are using specific characters which are restricted to some languages (for example: for Chinese, we need a special font which will display characters correctly). If you choose the correct font, your invoices and estimates will display the right currency symbols or other characters. Just pick one font and zistemo will further show info about supported languages/currencies.

Also, you can support several different fonts in one account – just change the font of your custom template. Do it in "Settings" -> "Stationery templates" -> open template (click the "Edit" button) and change the font in the right menu.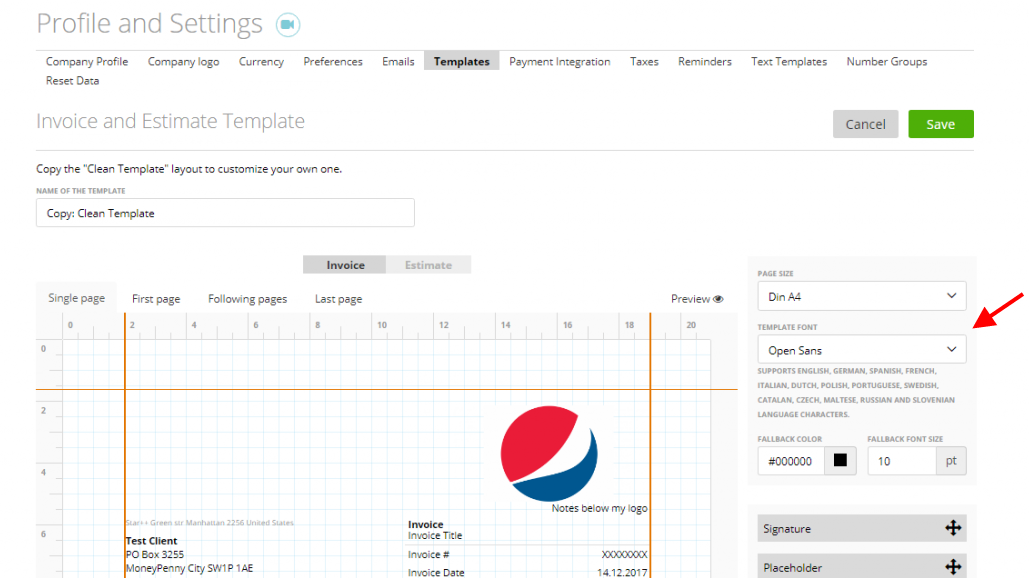 This font will be applied to all Invoices or Estimates where you use this template.