Upload your Font
How to activate your Font?
Upload your Font
You can use your own fonts on invoices/estimates/retainer/PO/OR by applying to the templates.
Please Note: Own fonts are only available for our enterprise customers. This feature is also in Beta Version.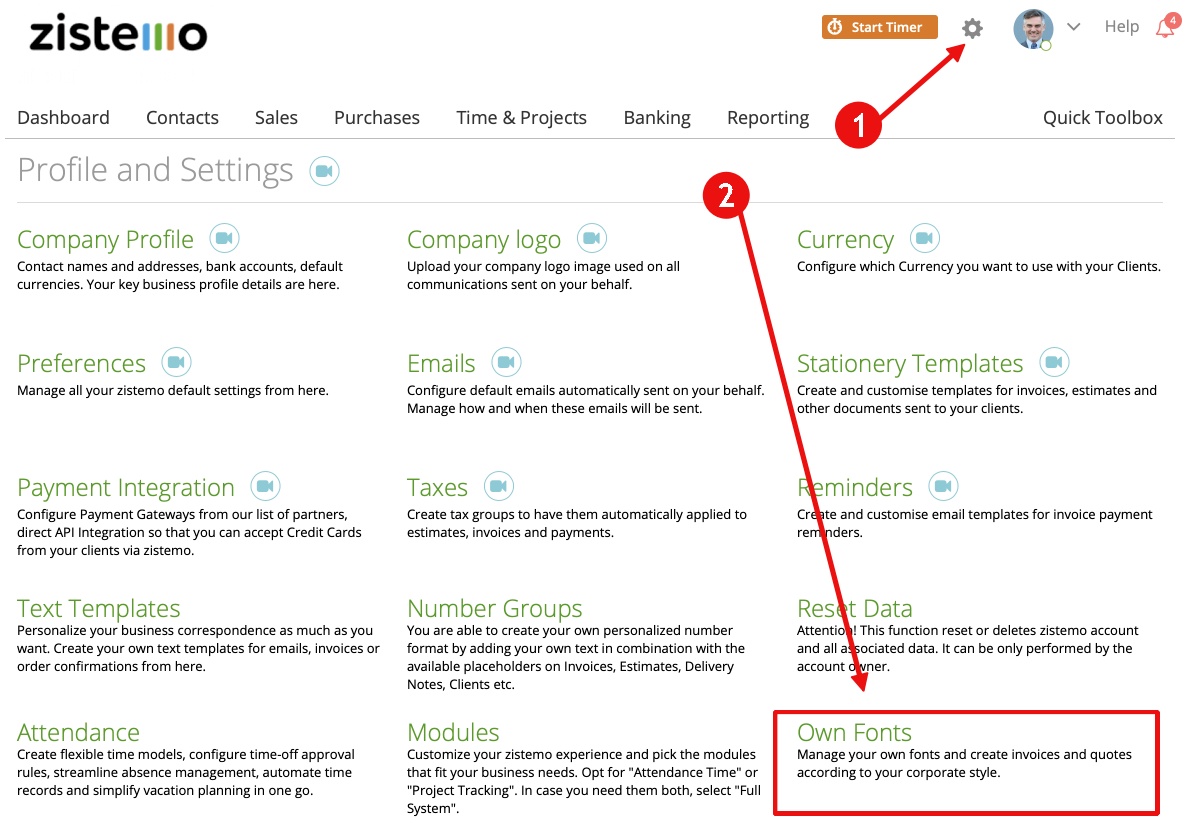 Please use the TTF file format to upload your own font. Choose the files for regular, bold, italic and bold italic.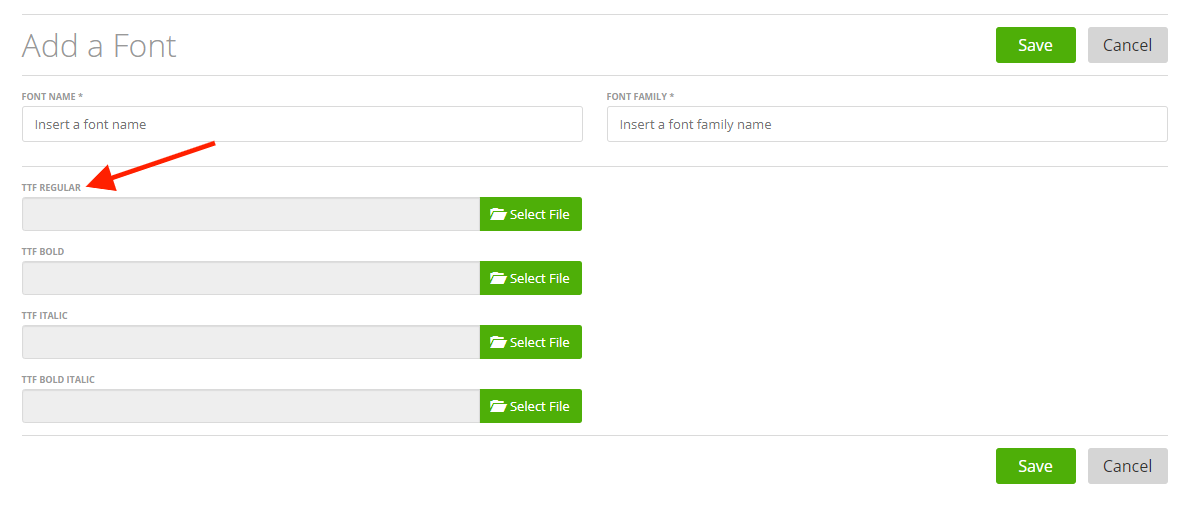 This feature is still in beta version, so if you want to update your font, zistemo does not show you the current font files in the update area.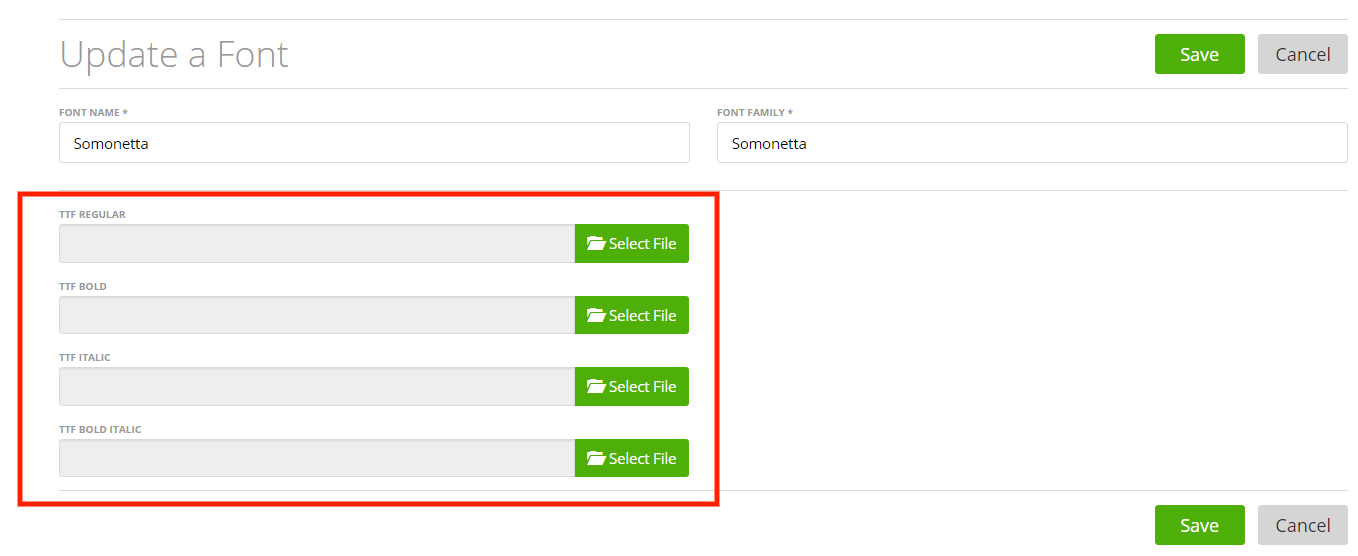 The font family you are using, is unique and can't be used twice: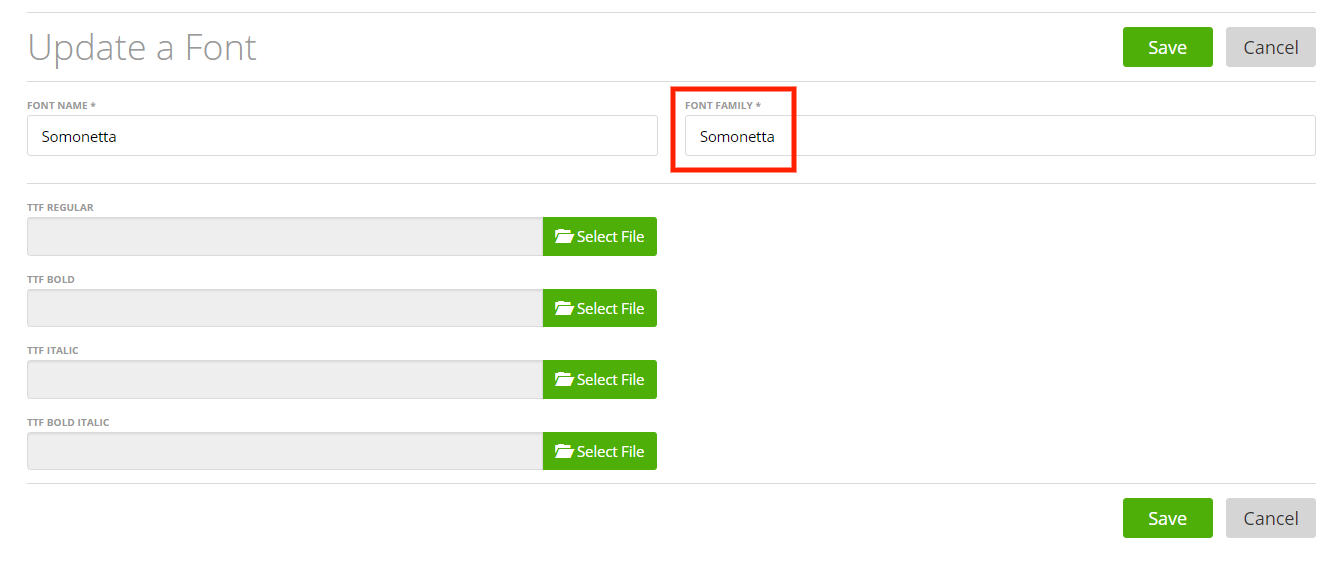 In the font menu overview, you can also preview the font as an example document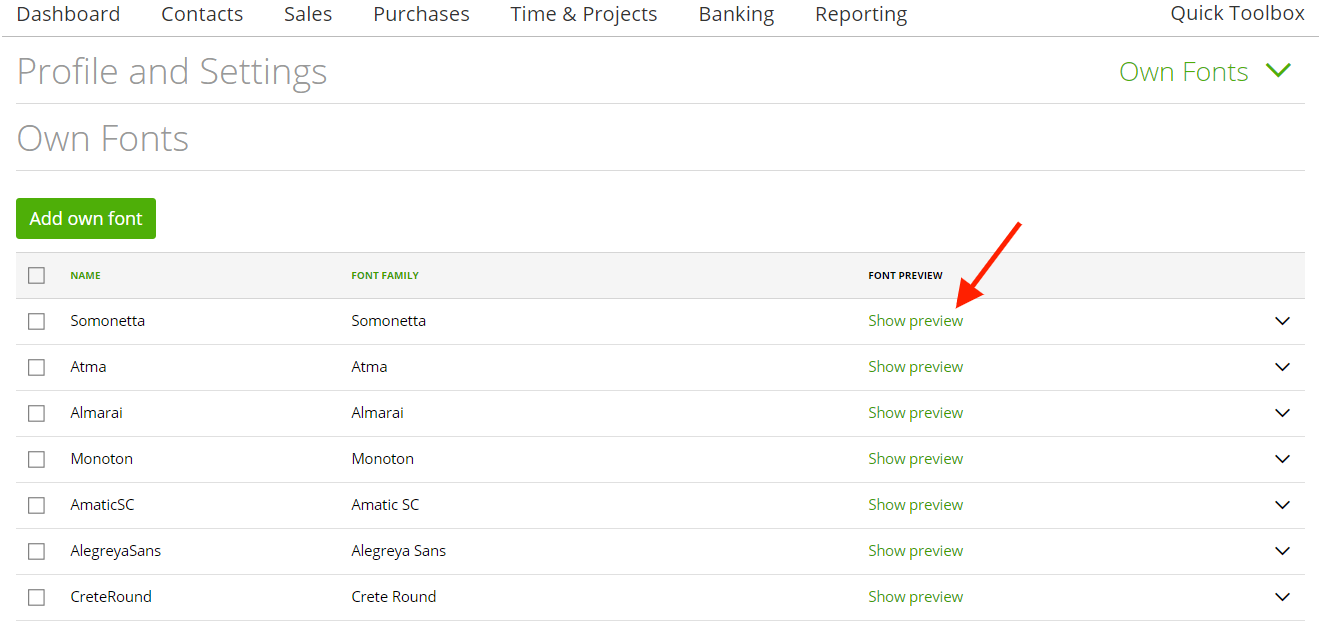 How to activate your Font?
There are two ways to activate your Font. First way: You can set your font as default (the default font is appleid to zistemo default templates) for every document (company wide). Simply go "Settings" -> "Preferences" -> "Defaults" and choose your default font: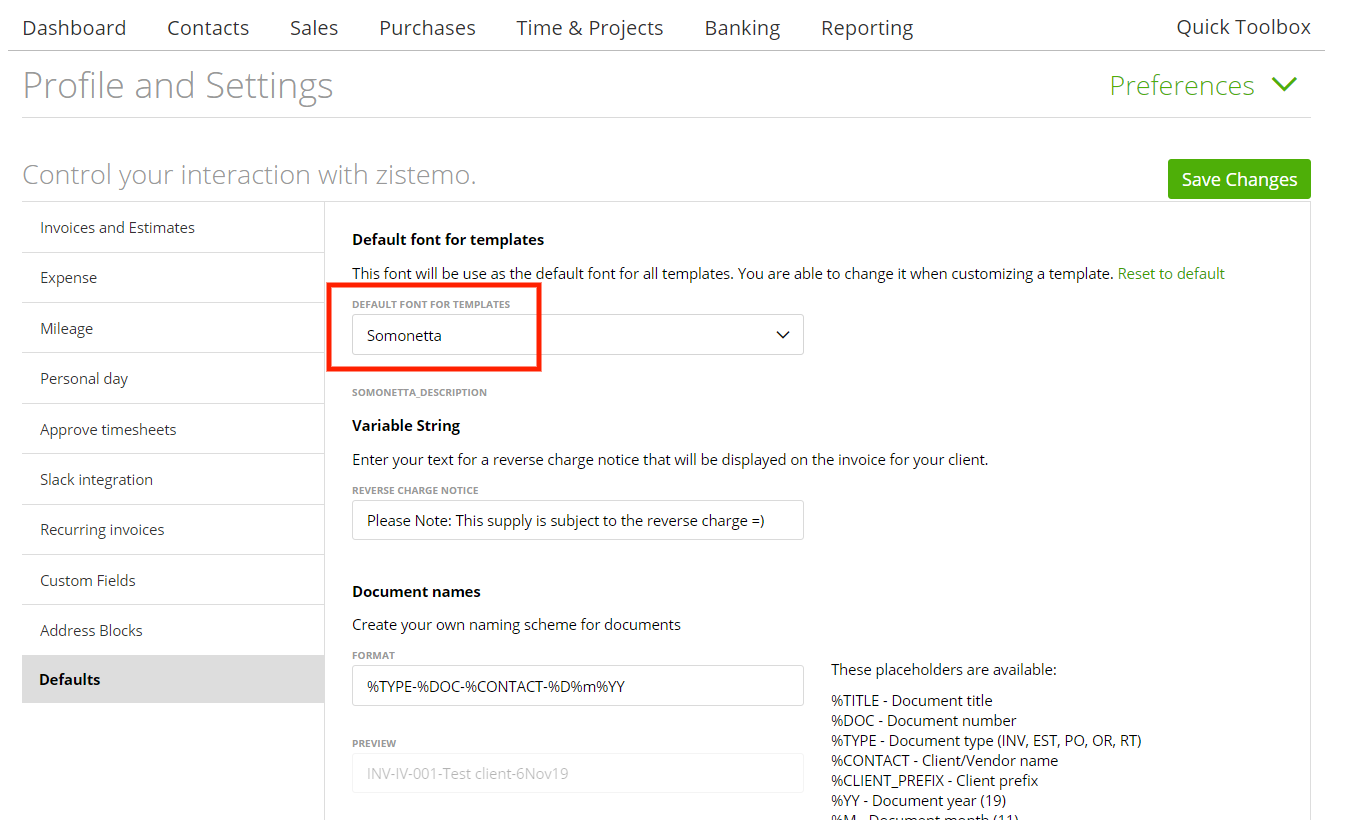 Second way: You can set your font for specific custom templates. Just choose the preferred font in the chosen template: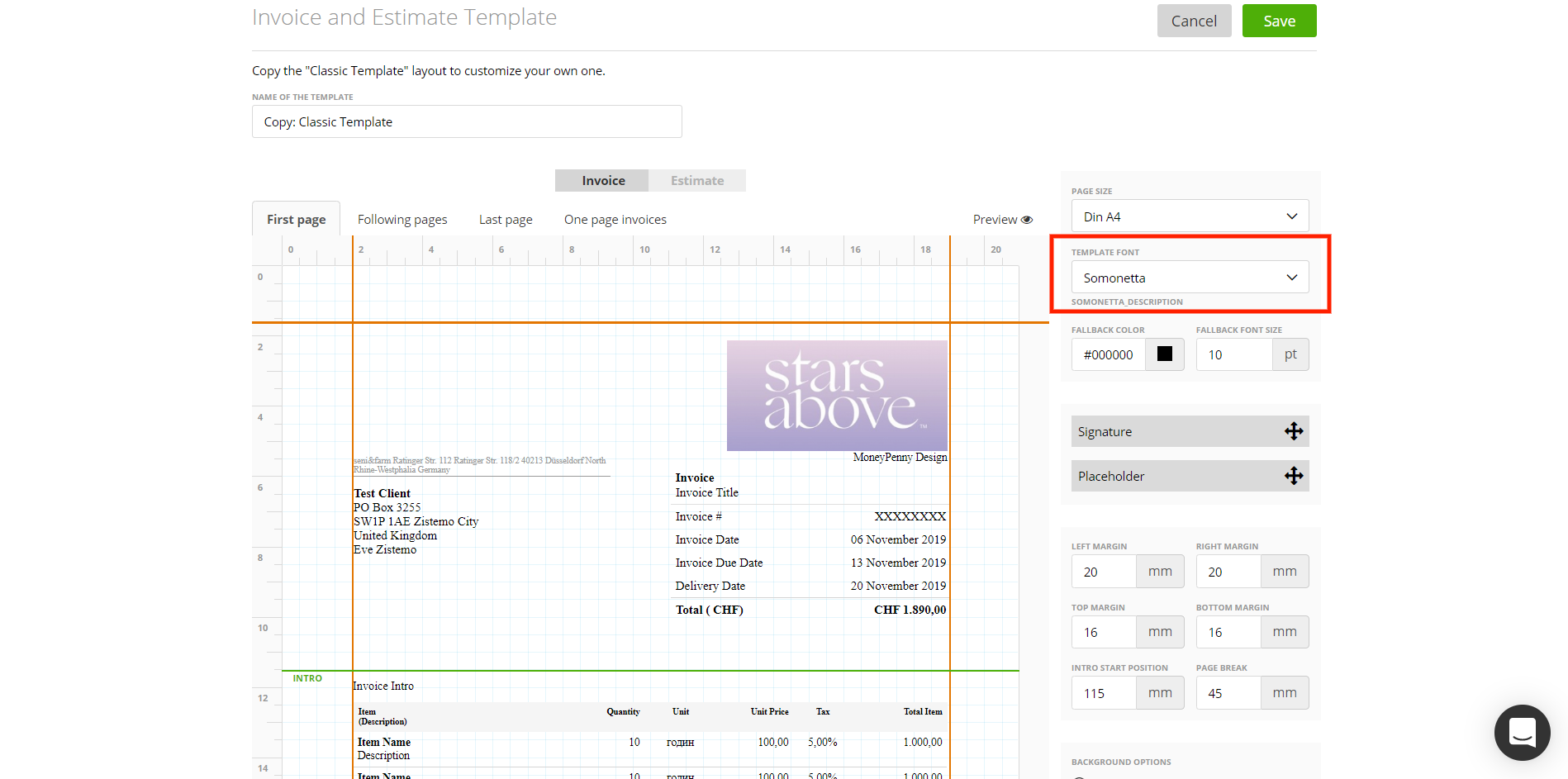 Enjoy!