zistemo streamlines your ordering process, so if an estimate is approved (read here on how to approve it),  Account Owner, Administrator or the Team Leaders can quickly send an order confirmation (based on this estimate) to the client: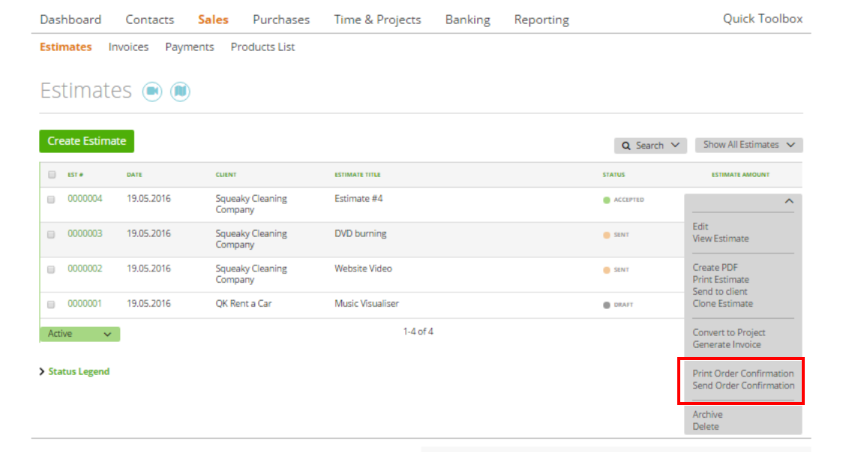 Either if you print or send an order confirmation you can enter a "new" intro text to the oder confirmation: Just click on "print order confirmation" or "send order confirmation" and a new window will pop up where you can manage the order confirmation intro.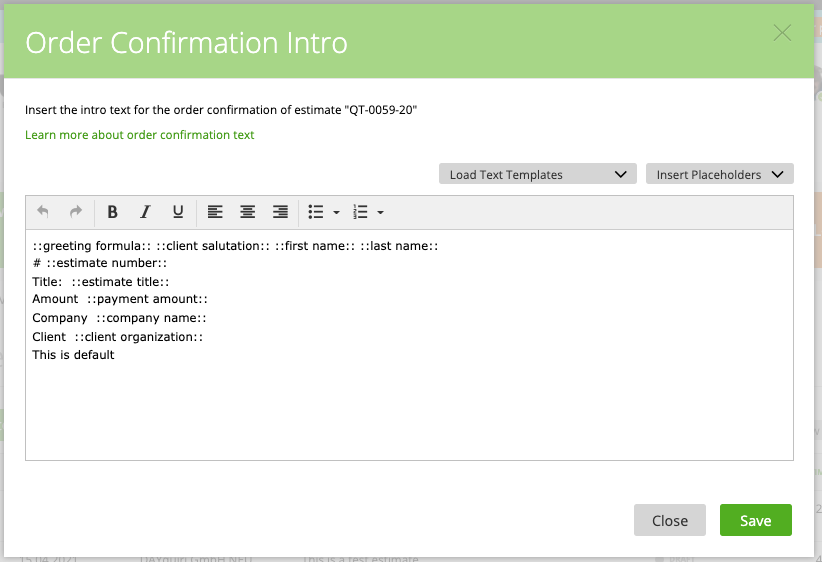 You can create several text templates for order confirmation intro to select afterwards from your templates. Learn more about text templates here.
After you click on save, the order confirmation intro will be inserted into the document: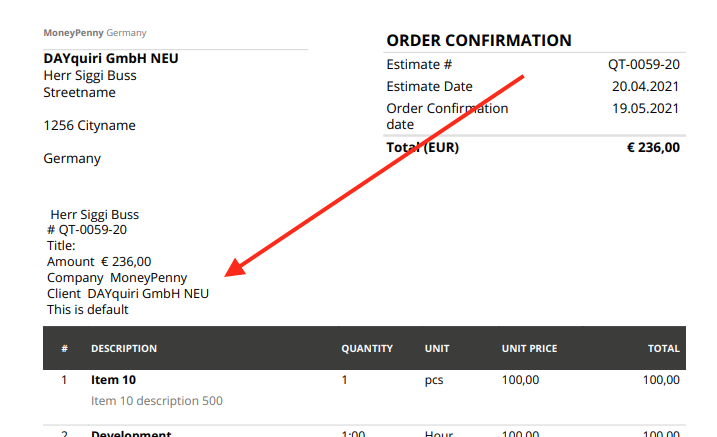 Whether you print or send the order confirmation, this event will be included in the Estimate history: