Sometimes you may want to offer your client some extra services or additional products as a supplement to an estimate. So, you don't need that the extra items are included in the estimate. Here's how to add additional/optional line items in an estimate:
First you need to activate this option. It is by default deactivated!
Go to: Settings -> Preferences -> Invoices and Estimates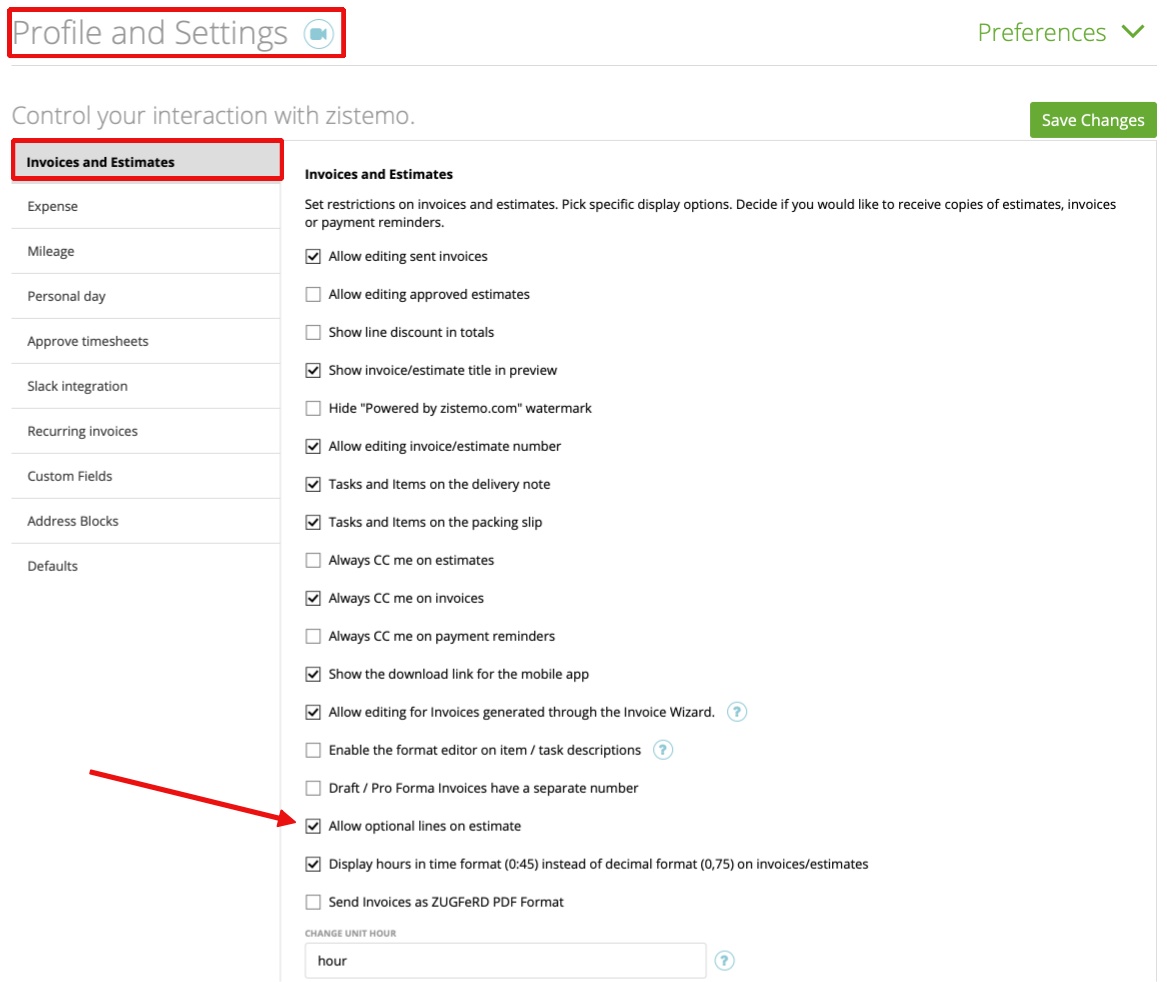 When adding an item to your estimate you can mark it as Optional. Also, you can choose if this item should be active or inactive by default in the estimate. If you mark the item as Active it will be included into the totals calculation.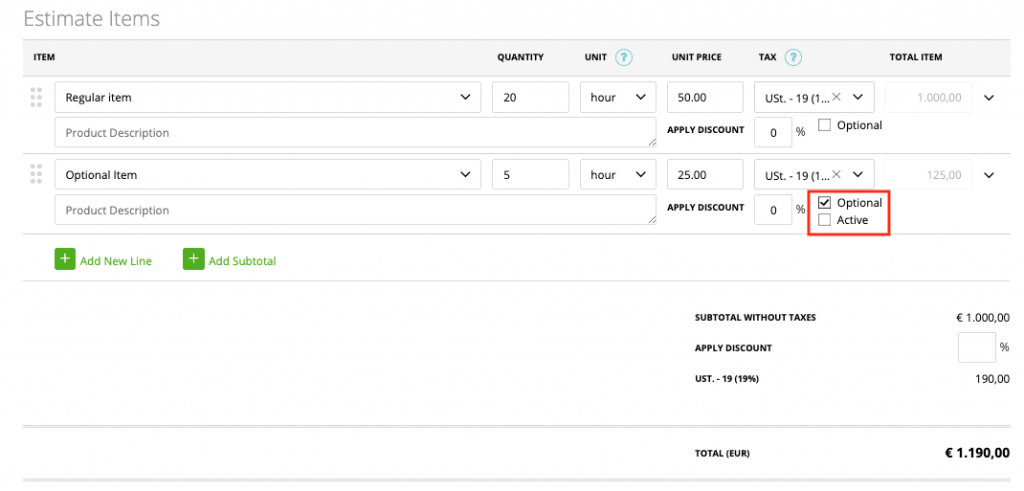 Note: If you mark an estimate as optional you and your customer can activate and deactivate this item until it is accepted.
On the estimate your customer/client can switch this item on or off

If the customer decides to enable the optional items, the option will be crossed out: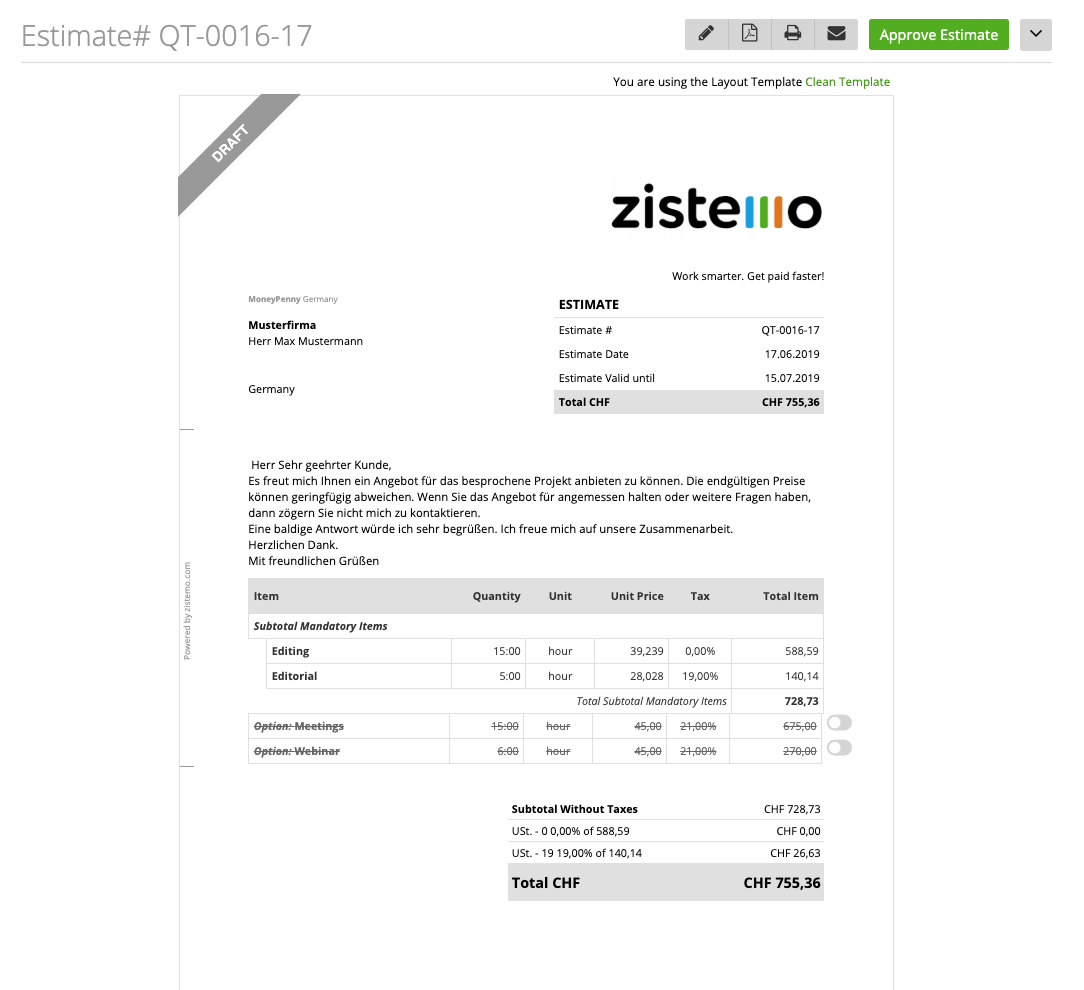 Note:

When estimate status is not approved = optional line items are italic
When estimate is approved = line items are crossed out