Subtotals
Pake Breaks
Text Blocks
Subtotals
When creating invoices/recurring invoices/estimates/purchases, you will see the total amount at the end of the document's table.
But zistemo also helps you use 'subtotals'. It's very simple: add some items to your document and click 'Add Subtotal':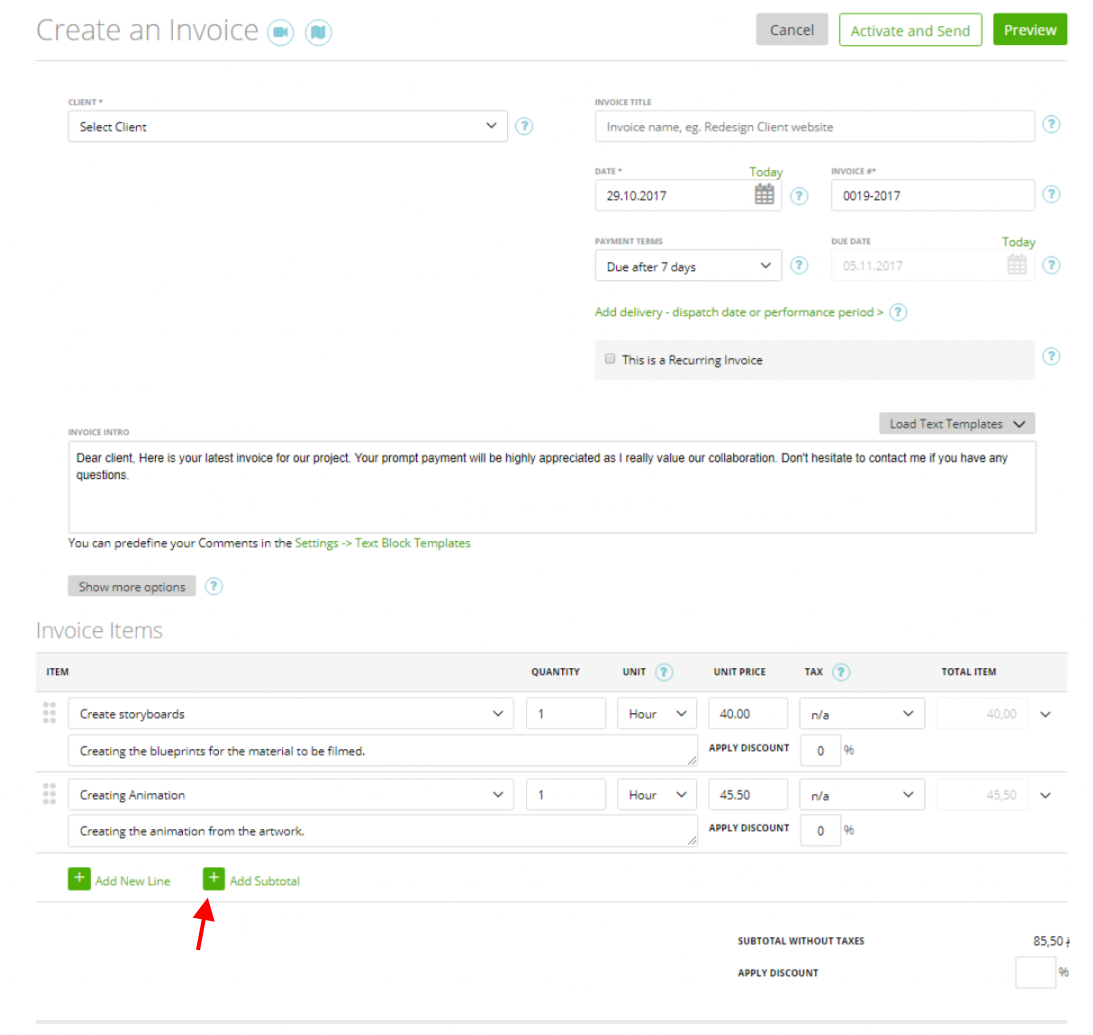 If you wish, you can enter a name for this subtotal header and description (or leave it empty) and you will see the total amount of previous items: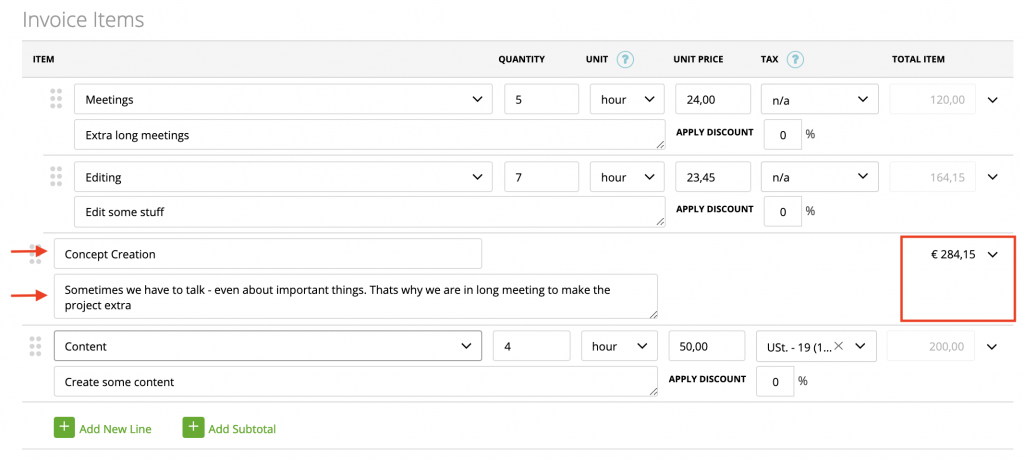 In case you change your mind, you can delete this line by clicking 'Delete' in the line-end menu: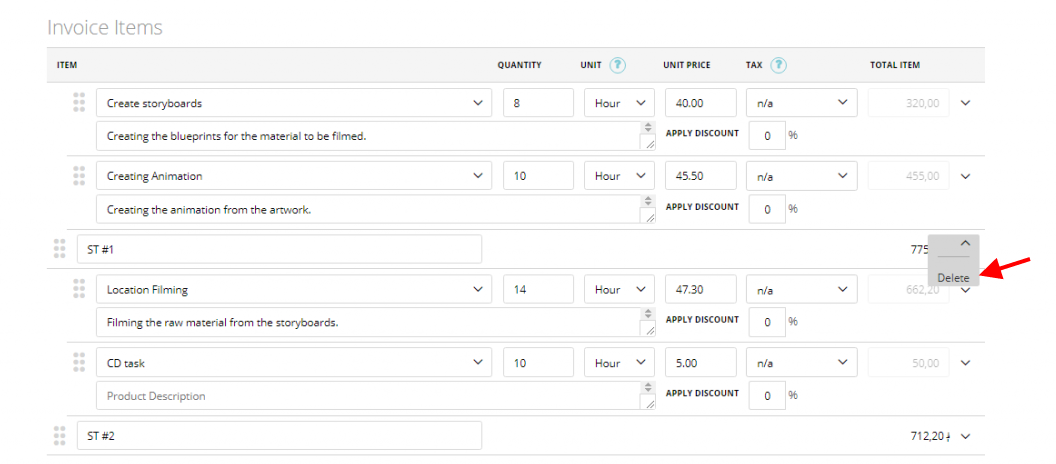 If you leave the "Subtotal" line, it will be displayed on the invoice/estimate/purchase preview (therefore on the document which will be sent to your client):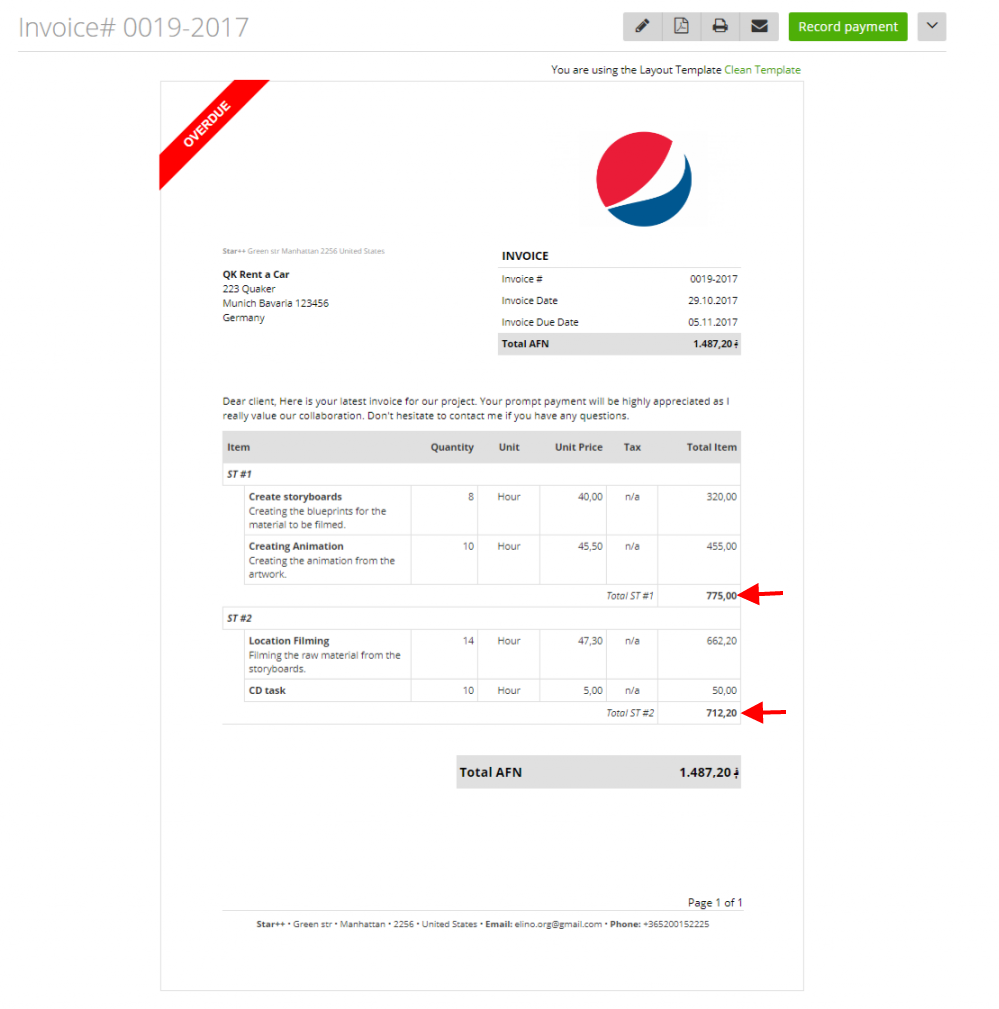 The format of the invoice with subtotals will indented differently for a better overview.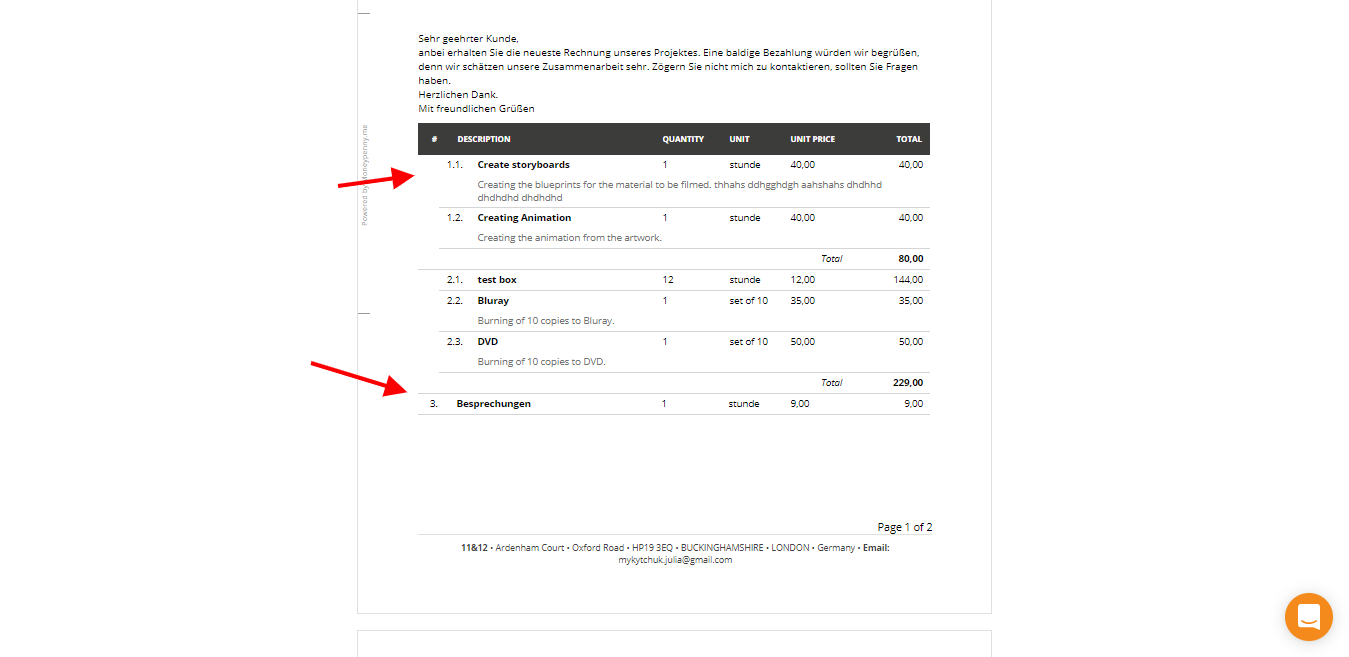 Page Breaks
Sometimes an Invoice, Estimate or a Purchase can be really long. For example: You want on the first page a specific product group and not more – you should use the option "page break" to break the page.
If you create your Invoice/Estimate/Purchase, just click on the right arrow and choose "add page break"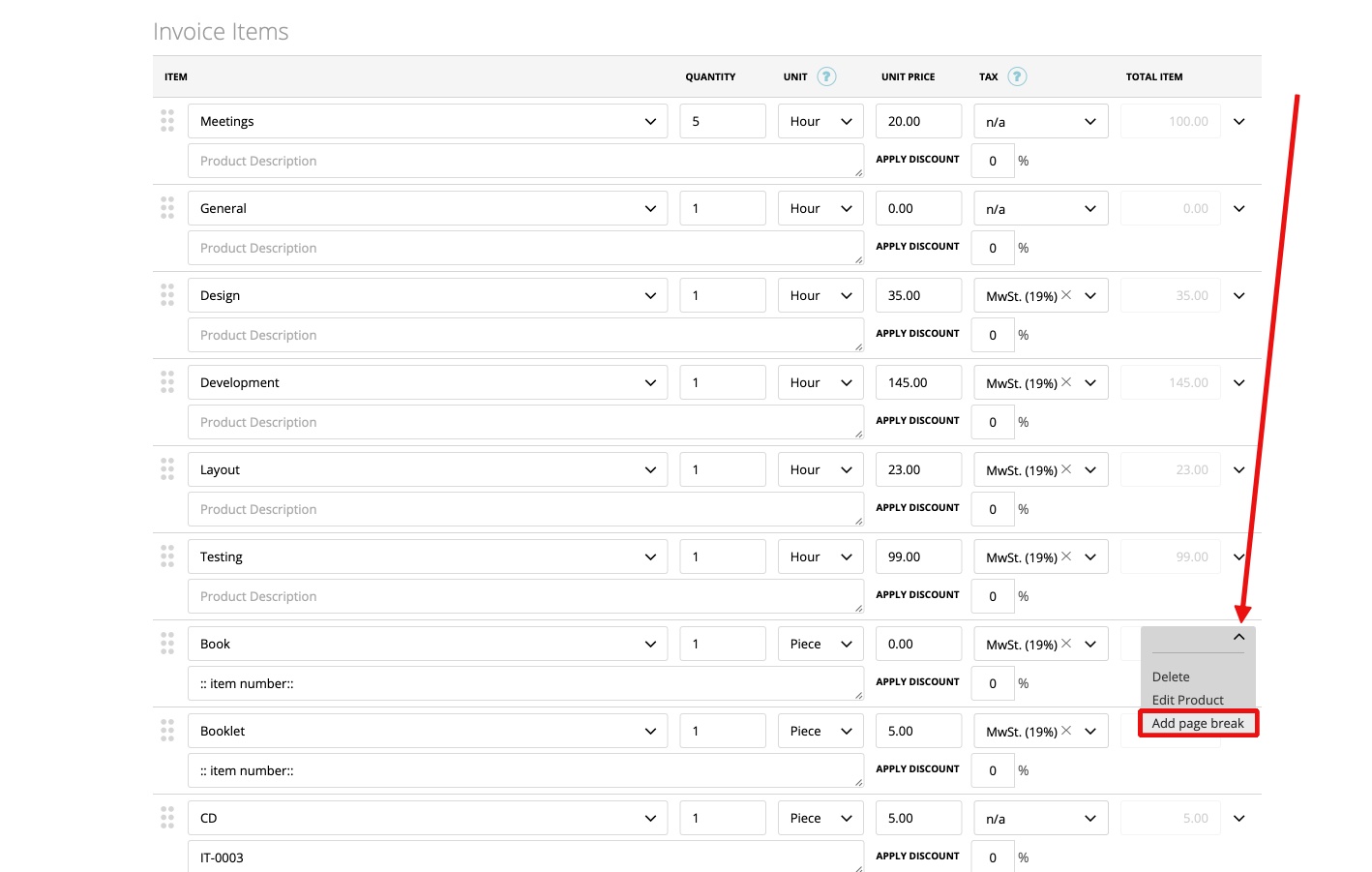 You will see the added page break: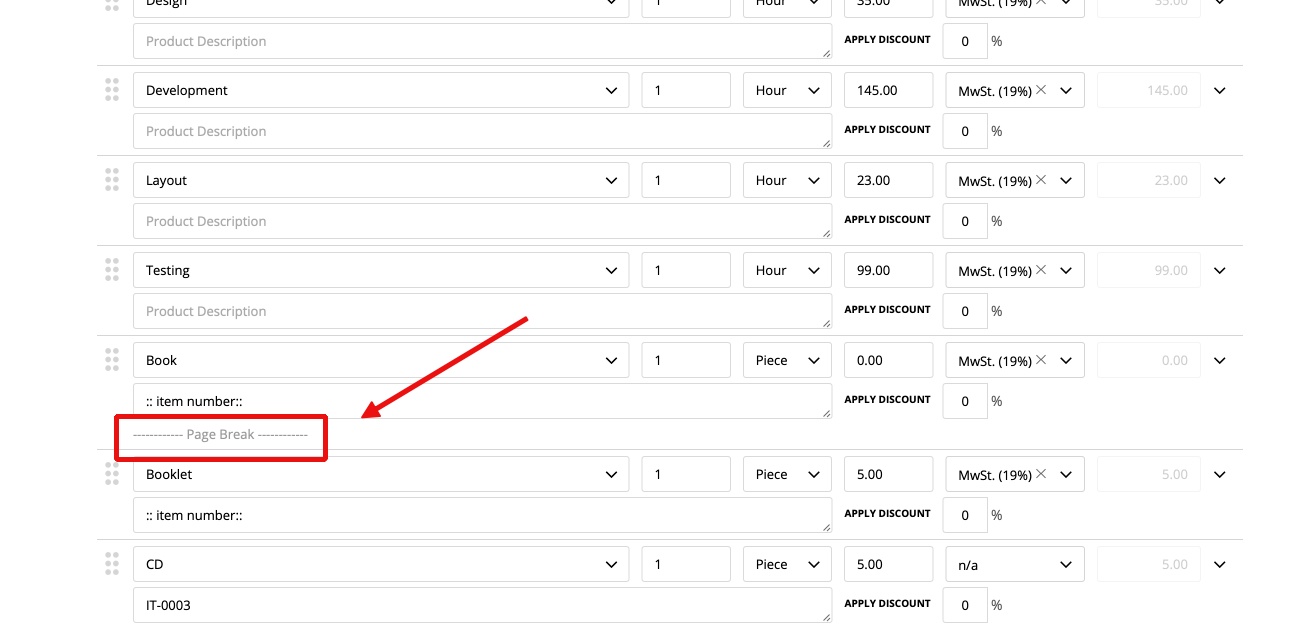 If you take a look into the "preview" you will see the page break: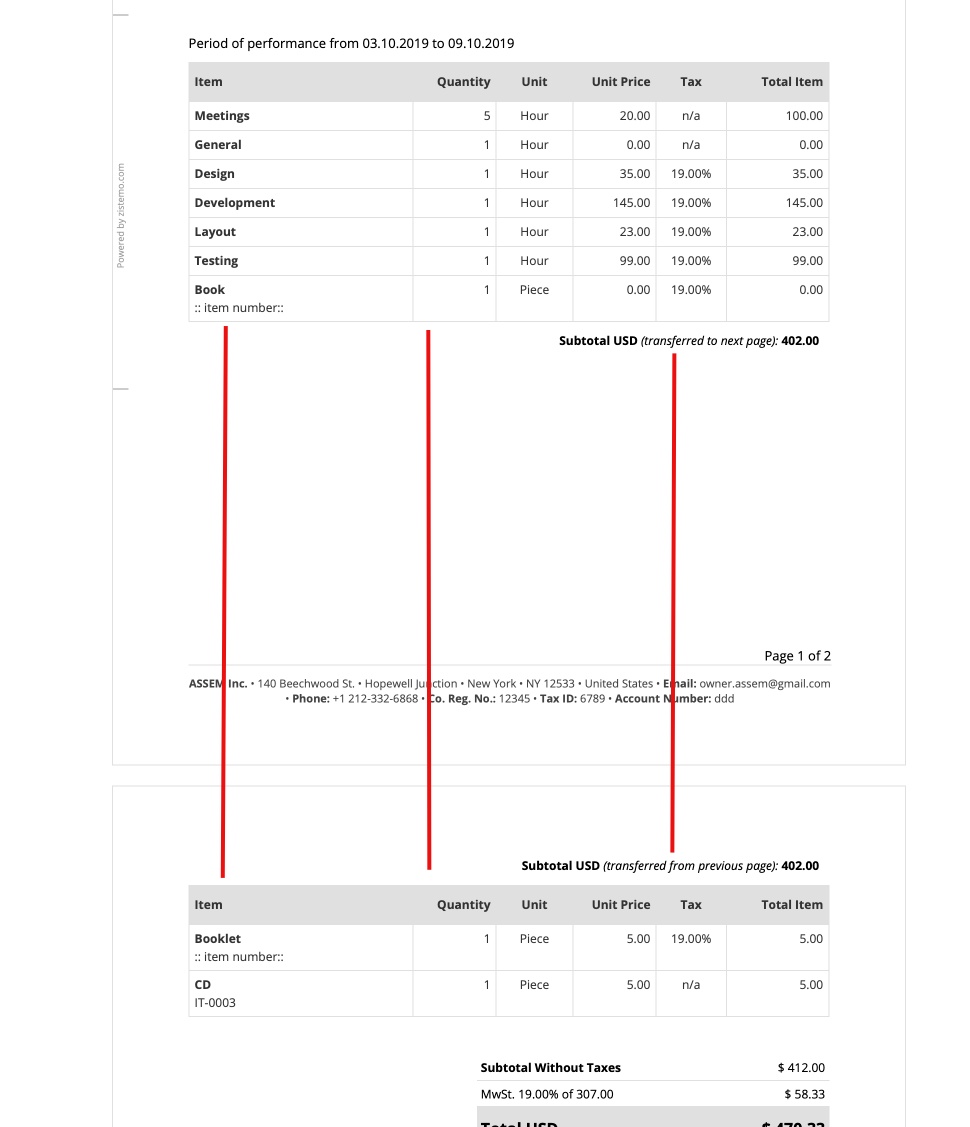 Text Blocks
You can also add pure text fields without quantity or prices to your invoice, estimate and purchase order.
You able to create, load, save, delete and move text blocks instead product lines.
To create a text block either you go to "Sales" -> "Product List" -> "Text blocks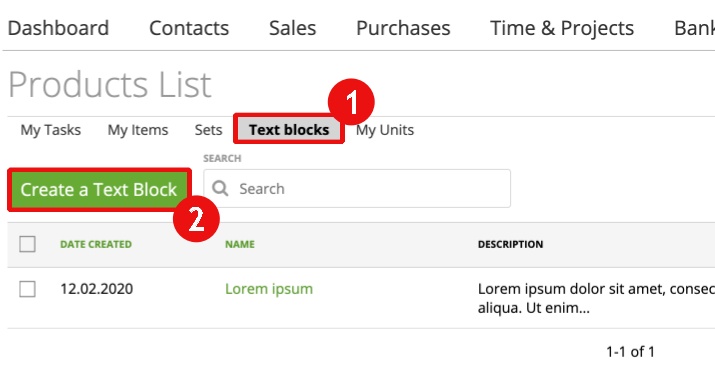 or create directly the text block in the process of the creation from the invoice, estimate, etc..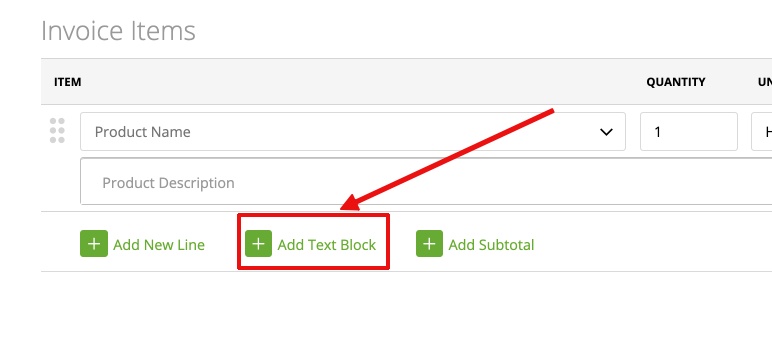 Do not forget to press "save text block":

The already created text blocks you can simply choose via the dropdown:


Enjoy!