If you want to connect a Project with an estimate, go to the 'Project Activity' tab in the Project Dashboard (Time & Projects, Projects, Click on the Project name you need, Project Activity):

Click on 'Connect estimate' and choose one or several estimates (this list include only the estimates created for this project's client):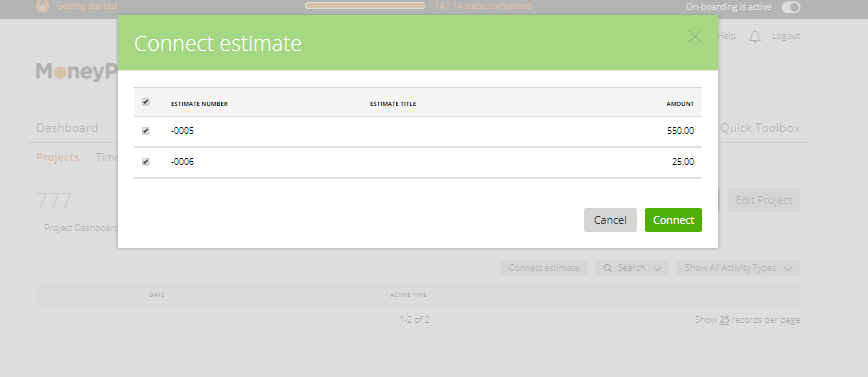 Click 'Connect' and from now on, you will see these Estimates' activities on the 'Project Activity' tab:

Connect invoices
You can also connect invoices with projects in the same way as you did with the estimates. These invoices should be paid and not assigned to any other project.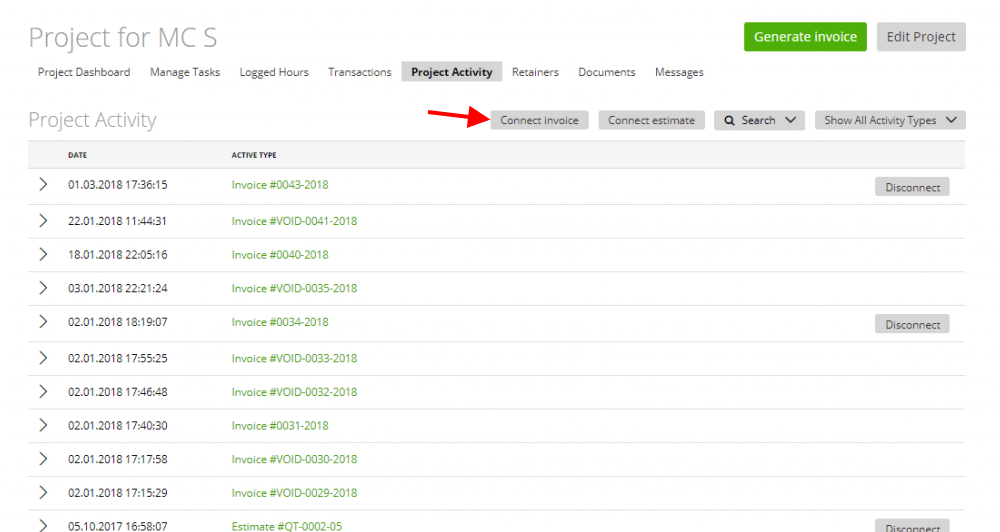 If the invoice is connected you'll see the amount on the sales chart as "manual hours":

Please note that no hours from the project wont be marked as billed when connecting an invoice manually to it. Further, for projects with flat amounts as billing method no it wont calculate the amount from the connected invoice as billed amount from the flat amount.
You can disconnect the manually attached invoices at any time.
But in this table you will also see invoices that cannot be disconnected – these invoices have timesheets/expenses attached related to this project. Therefore, if you attached such timesheets/expenses (more here) to the invoice and pay this invoice – it will be displayed here automatically.