Adding a personalized greeting to your e-mails is a sign of professionalism and proves your attention to details. It also increases the chances of receiving a prompt reply, while decreasing the possibility of having your message marked as a spam. Because it's sometimes difficult to create automated emails based on the right greeting formula, we created the "Greeting on e-mails" text field.
You can find it on a Client Contact, where you can define the appropriate greeting for each of your clients. For example, if the Client Contact Name is: Erna Miller, the greeting formula could be: "Hi Erna", "Ahoy Erna", "Hallo Erna", "Dear Ms. Miller", "Dear Lady Miller" etc.
Your zistemo path for this field is: Contacts -> Clients -> choose "Client" and click on "Edit". Remember to click "Update" after editing the "Greeting on e-mails" field.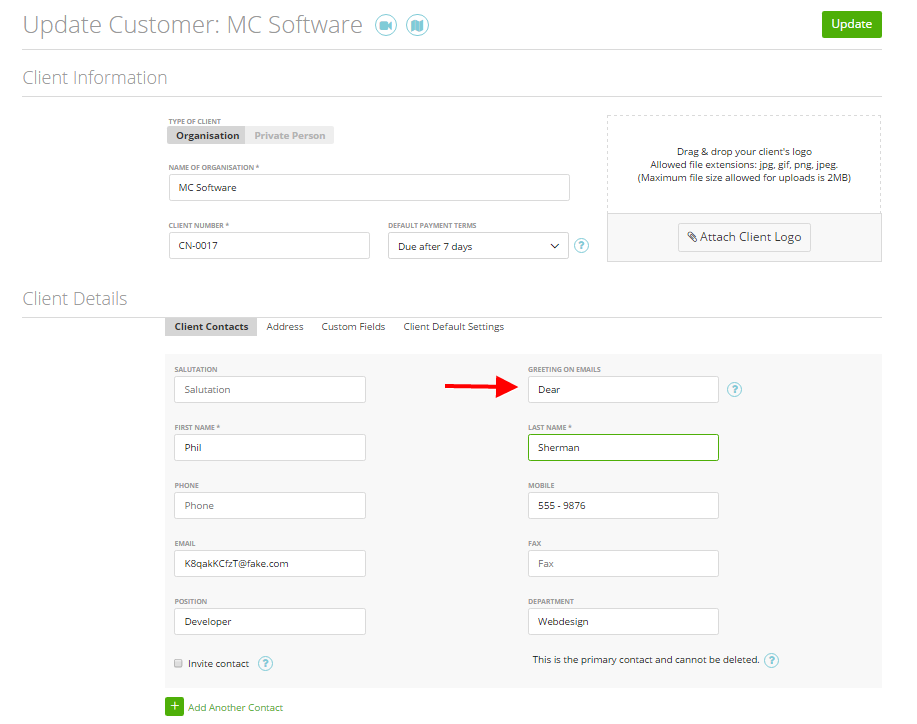 With zistemo, it's easy to customize e-mails in order to show the greeting in the e-mail body (take a look at the screenshot below). Here is a preview of how your e-mails will look like: