When sending invoices as email, you can now add default email addresses where it will be sent automatically as BCC. You can enter e.g. you bookkeeping inbox as BCC, so they'll receive all you invoices automatically.
To add a default BCC email addess for invoice emails, just go to settings/preferences/invoices and activate "Send invoice automatically as BCC to this email address". You can ad several addresses. Don't forget to save your changes.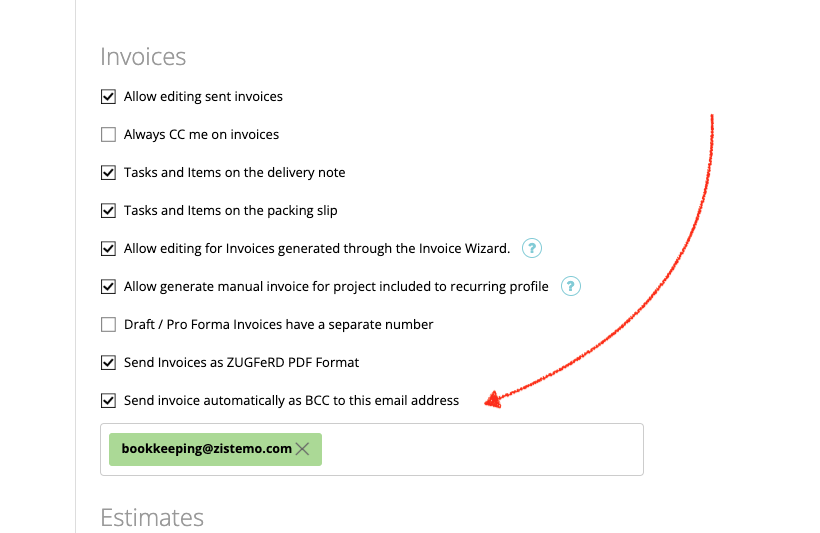 If you now send an invoice, this email address will be automatically filled out as BCC.