To deactivate a user/staff go to 'Contacts' -> 'Staff' and choose the user you want to deactivate.
Note: If the staff member has already tracked time, you can still see the logged hours in the Reports. zistemo does 'not' delete any previous timesheets related to your staff. Deactivated = no deleting of any data -> In the reports, the staff will be marked as "deactivated".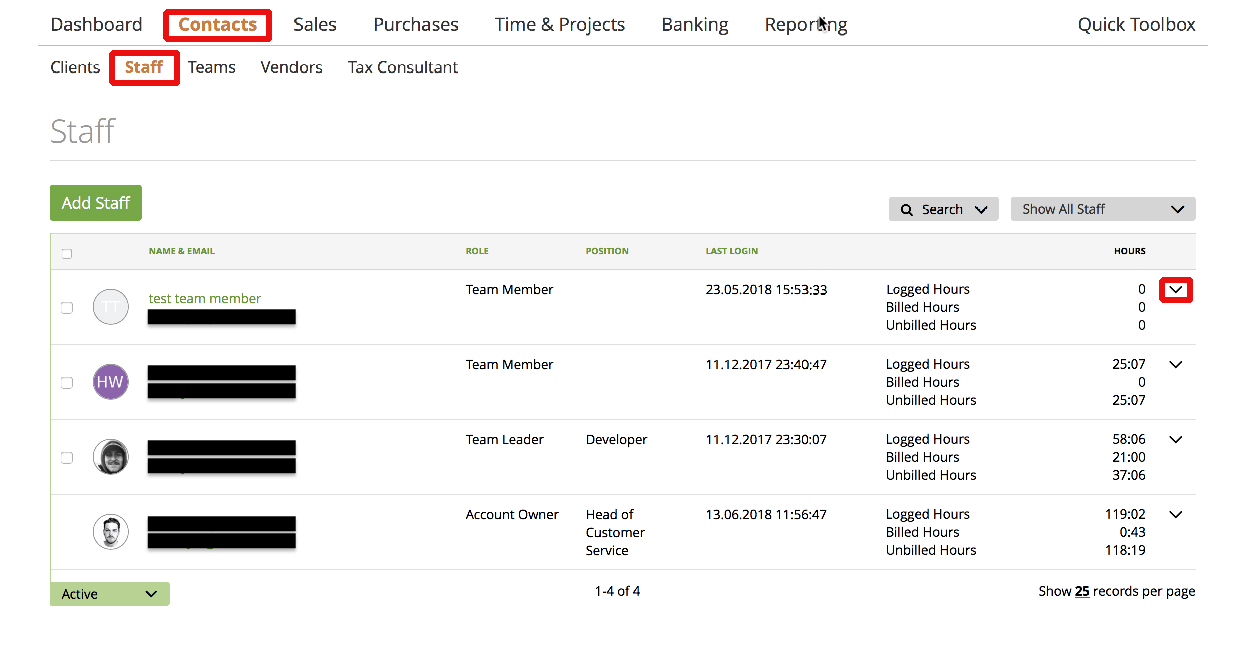 Click on the 'arrow" and choose 'deactivate user':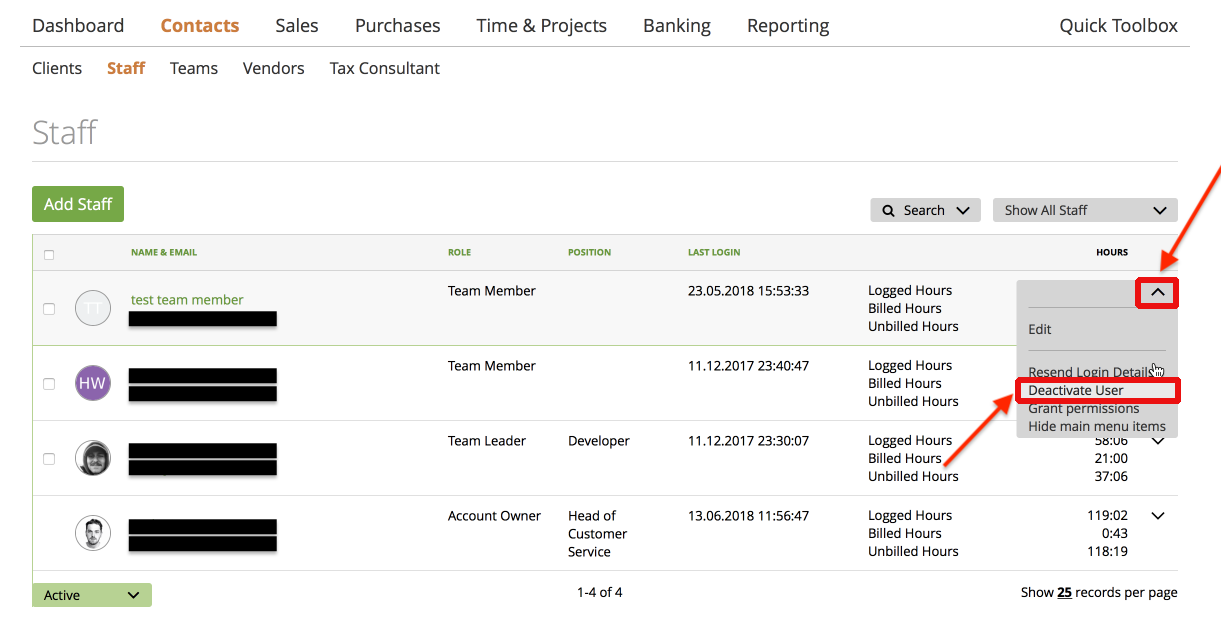 You can find the 'inactive' user after you have sorted the list.