How to change ownership of recurring invoice profiles
How to reactivate a user
If you want to deactivate a user you need to click on the the dropdown on the right side and click on "deactivate user":

You cannot permanently delete any user. You only can deactivate them.
If you deactivate a user you will see:
if the user assigned to any active projects
not reimbursed expenses form the user
not compensated mileages from the user
user's flex time balance (Attendance Time Module must be active)
user's vacation days (Attendance Time Module must be active)
You can also create a PDF file with that informations wich might be helpful for your HR-Admin.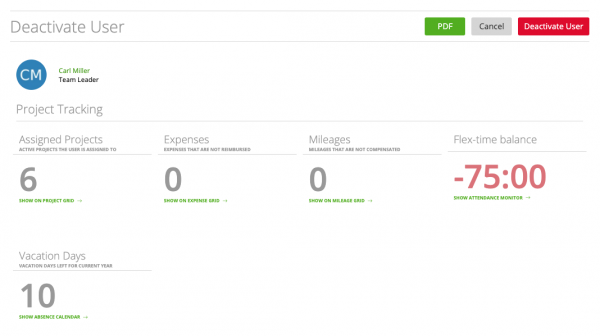 There are three rules when a user can not be deactivated:
1. The user must not be an owner of a recurring invoice profile
2. The user must bot be a project manager of any active project
3. The user must not be a department leader
You will see a warning if one ore more of them will apply. Further, you can not press the "Deactivate User" button.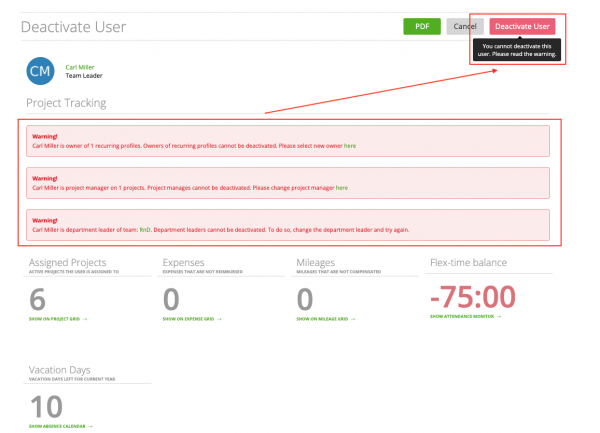 Change ownership of recurring invoice profiles
User with Team Leader role or higher can create recurring invoices. The user who creates the recurring invoice is automatically the owner of the recurring invoice and the user's email address is the sender address. If you deactivate a user that is owner of a recurring profile you need to change the ownership so your client won't receive no more invoices from that email address. You can only change the ownership of a recurring profile when you deactivate a user. just click on the link…


… and you will see a table where you can select a new owner for the recurring profiles: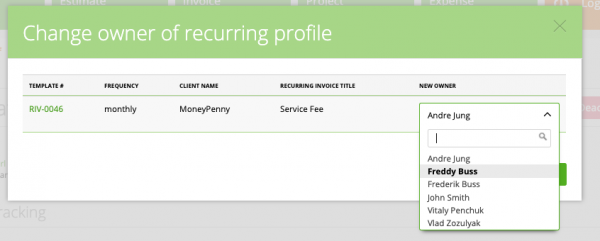 Don't forget to press save 😉
Re-Activate a user
Of course you can re-activate a user again. You need to switch into the inactive section where you can see all deactivated users: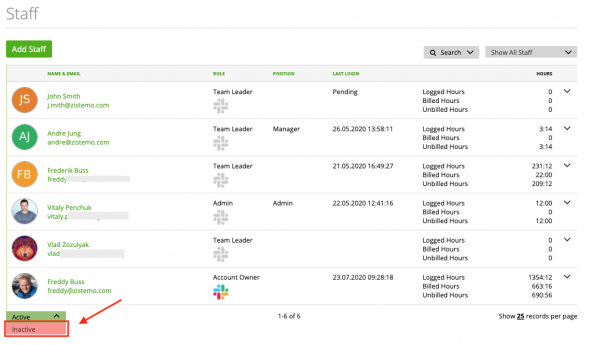 Then, you can select via the drop down "Active" and the user is re-activated: