Choosing the module for the first time
Switch between the modules again
Choosing the module for the first time
As an Account Owner or an Admin, if you don't use the Project time tracking, Bookkeeping, and Invoicing, you can enable the Attendance Time Module only.
Go to Settings -> Modules and choose the first option, move the Attendance Time button: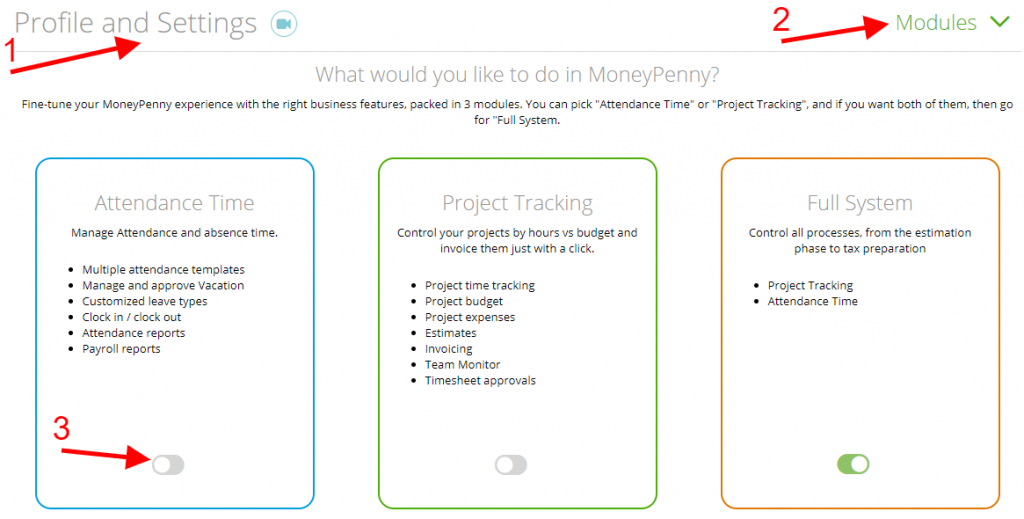 The warning window will pop up, click confirm: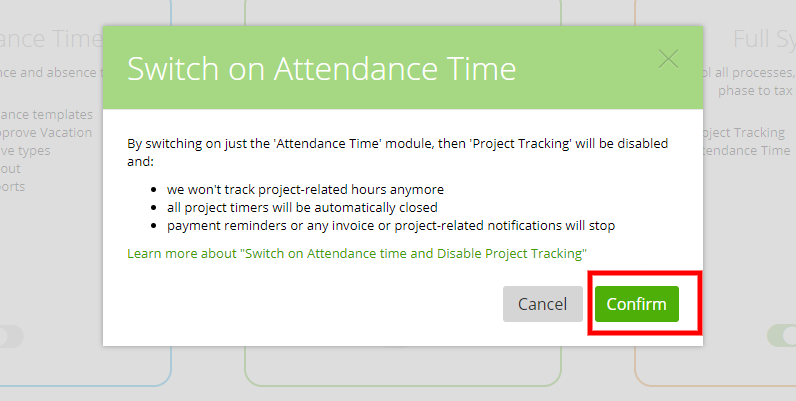 In the main menu, you will see the Contacts, Calendars and Reporting only: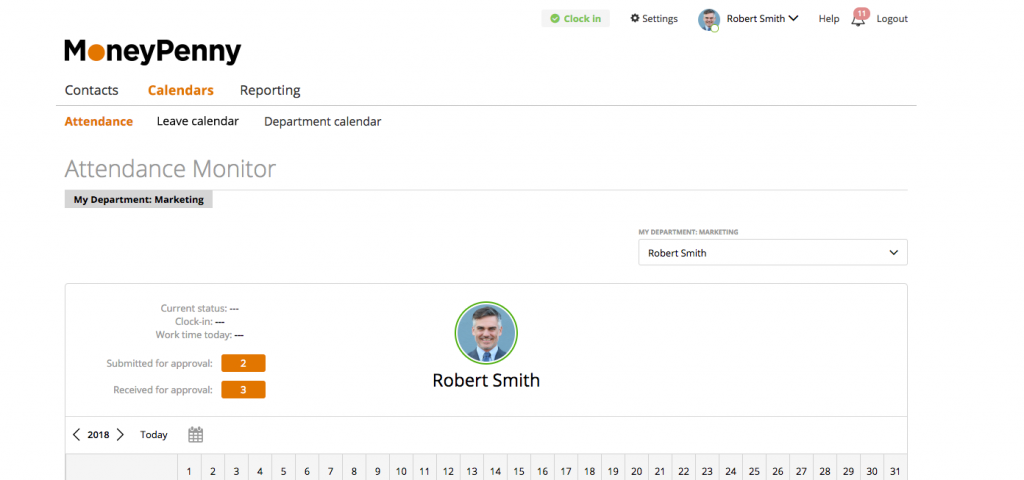 Your Received invoices will be moved to the Account Owner's profile menu: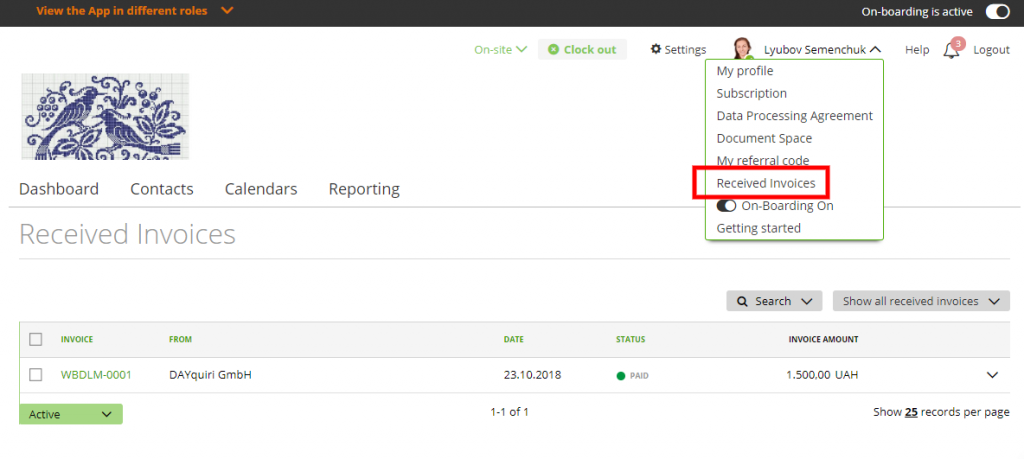 If you would like to switch back to the full system again – just follow the first step from this article.
Note: The Account Owner or an Admin only can switch on/off the Modules.
Back to the old module
What if you are switching between the modules not for the first time and want to use the Attendance time module again? Then you'll get this message with the two options: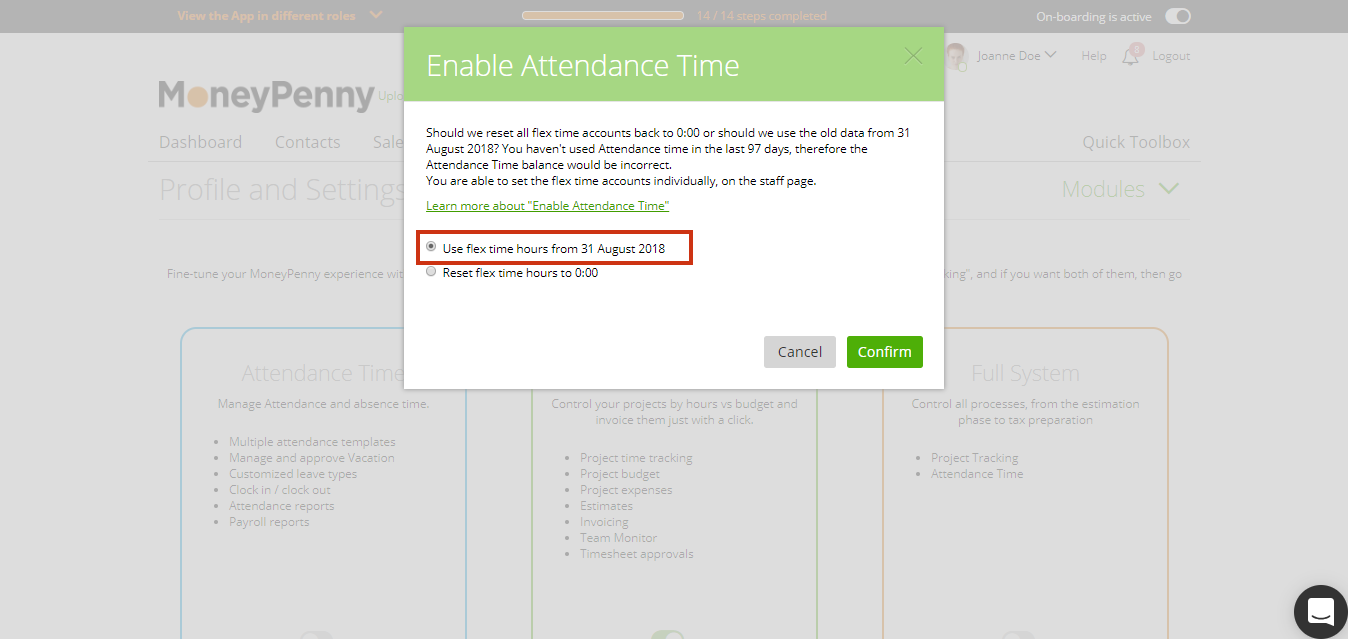 The first option has the date when you switched off the Attendance time module. And if you choose it, you'll have the same account balance that you had when stopped using this module. As an example, see the Staff's member profile: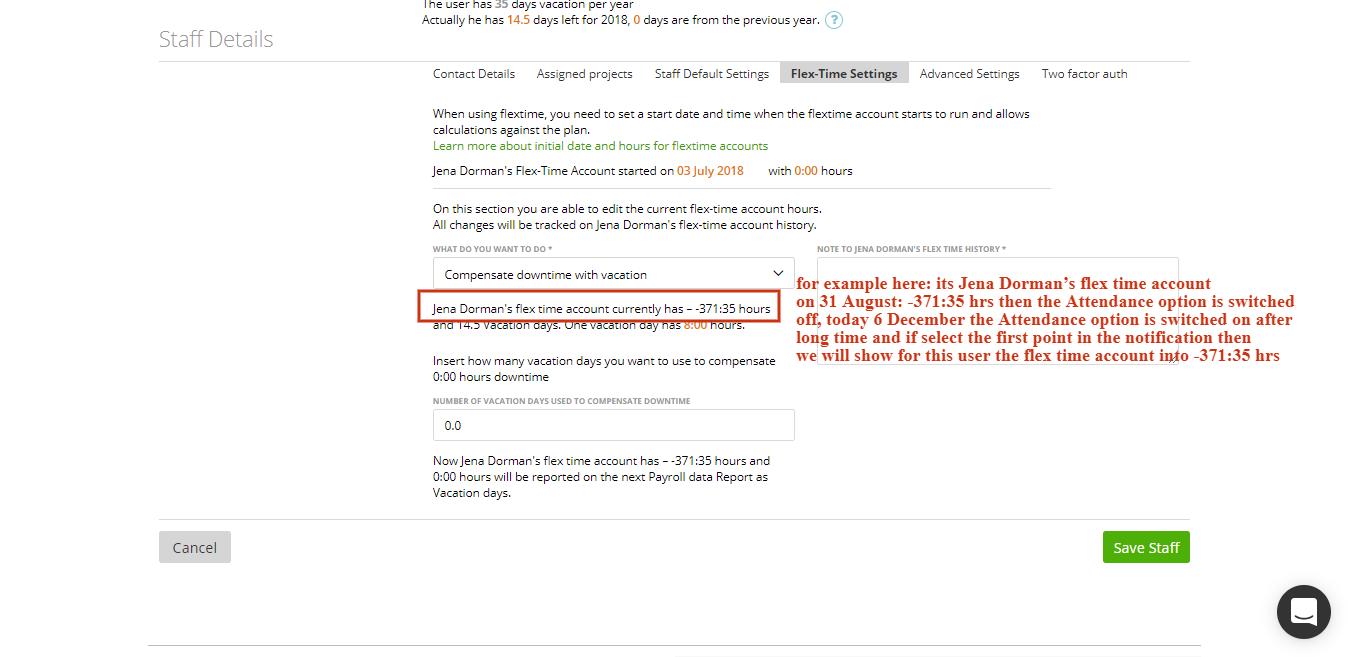 And also the Attendance report will show the old balance: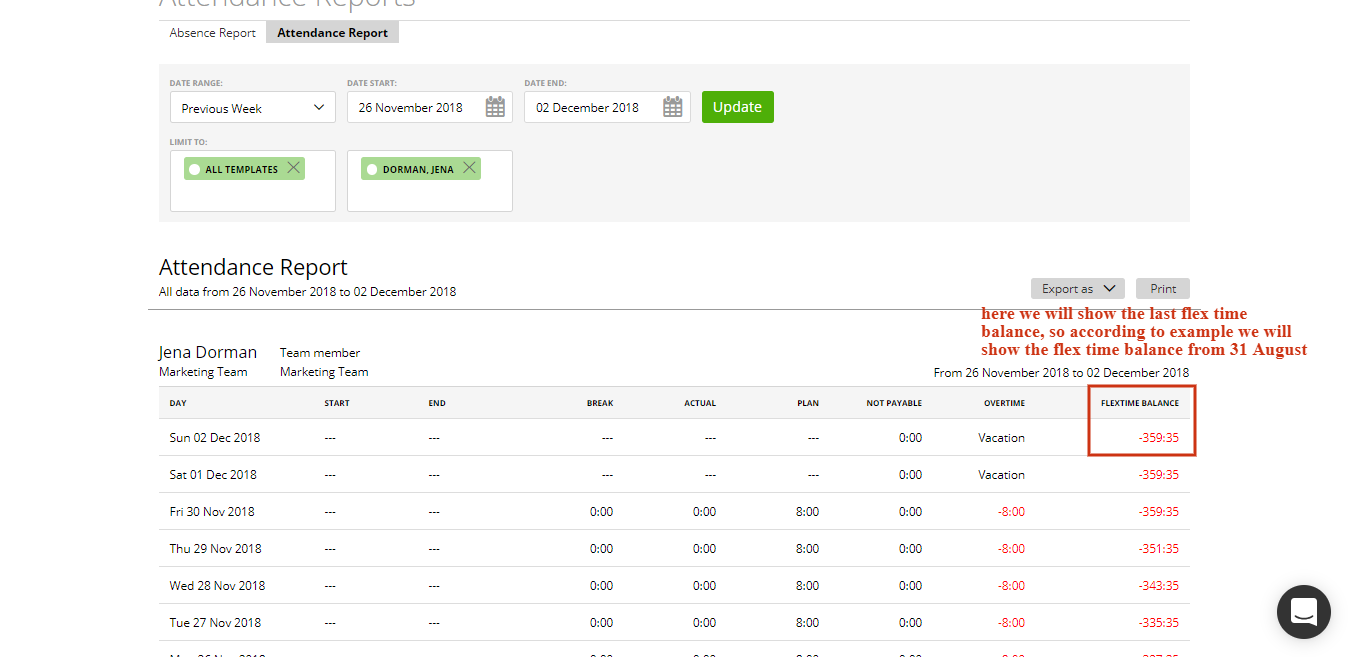 When the second option will be chosen then the Balance will start with zero hours for all the users.