On zistemo you can validate the VAT number of your European clients.
If you are on your client's details settings you can validate the VAT number of your client. Please make sure that there aren't any spaces in the ax number.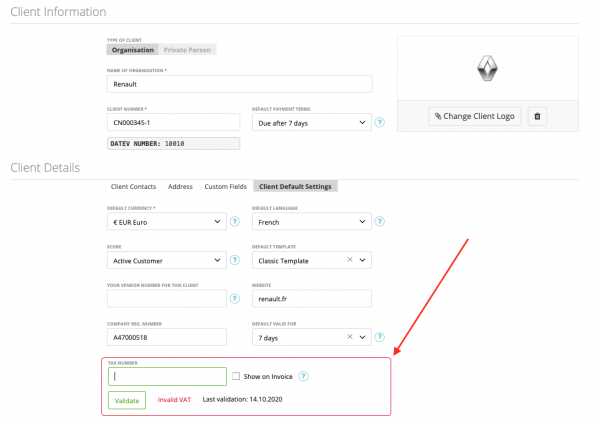 After you entered the VAT number you can see whether it's valid or not and also the date when you did the validation. Further you can see the company name and the address, so that you can see if it's the correct VAT of your client.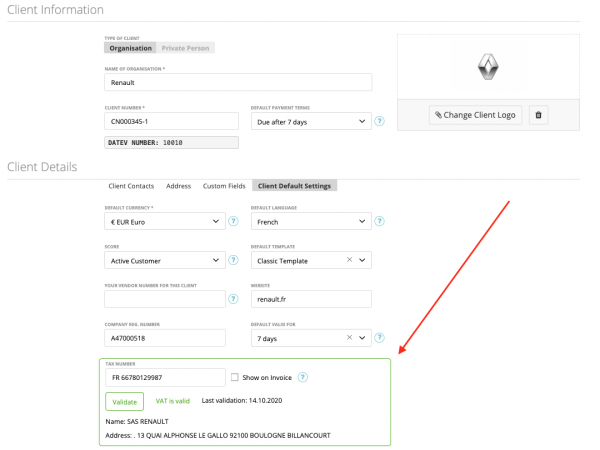 Show VAT number on invoice
You also can activate "show on invoice", so the VAT number will be all the shown on the invoice below the invoice title

Print VAT validation receipt
In some countries it could be that you need to have a VAT validation receipt. To do so, click on "Print Receipt" and you get a PDF file as VAT validation receipt.