Record expenses from the business to a client
If some of your business expenses are related to a particular client or project, you can invoice the client with these expenses.
To attach expense to the client or project, mark check-box 'Attach to project' on the expense page ➝ and choose the client and the project (or just a client).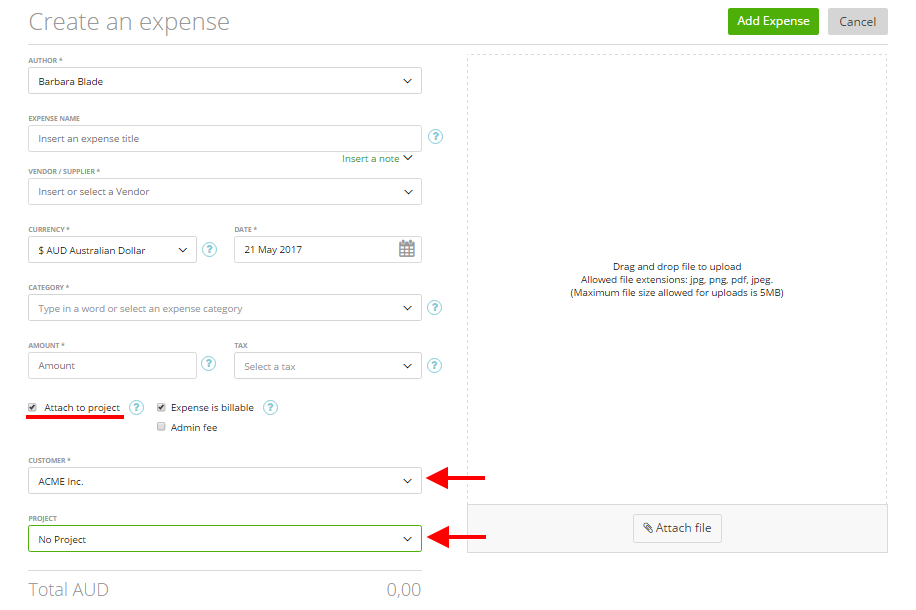 Also, make sure that the "Expense is billable" is checked because if it is unchecked, then you will not be able to attach it to an invoice.

Note: if you wish, you can make this box checked or unchecked by default if you go to Settings -> Preferences:
Once you've completed this step, you'll able to invoice your client with this expense.
On the invoice page, choose the client and click on 'This client has one unbilled expense. Want to attach to this invoice?'
Then choose the expenses and click "Attach Expenses" (more here).