Integrate your zistemo account with Slack
Add Projects to Slack
Direct messages to Slack
Flex-time Escalation rules
Slack is a cloud-based team collaboration tool. It brings all your communication together in one place by including real-time messaging, archiving and search for modern teams. More infos about slack
Integrate your zistemo account with Slack
If you have a Slack account, you can integrate your zistemo account with it, so you can easily receive live updates about your business, such as:
– staff member start/pause/stop work
– client has opened your invoice/estimate email, has reviewed or invoice/estimate in his zistemo account or has added a note (reply) to invoice/estimate you've sent
– new client was created
– invoices/estimate are send;
– clients accept estimates
– payments drop in and whether the payment is full, partial or with a cash discount;
– item is at reorder level;
– whenever if you want to receive a reminder for the validity of your estimates.
To integrate zistemo with Slack, just go to "Settings" -> "Reminders & Notification" -> "Slack Integration" block ->  turn on "Slack Integration" and press "add channel":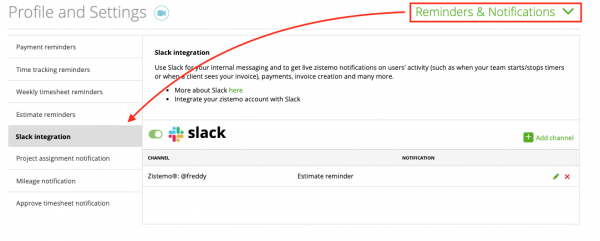 Next, choose which kind of notifications from zistemo you would like to see in your Slack room and click "Connect to Slack".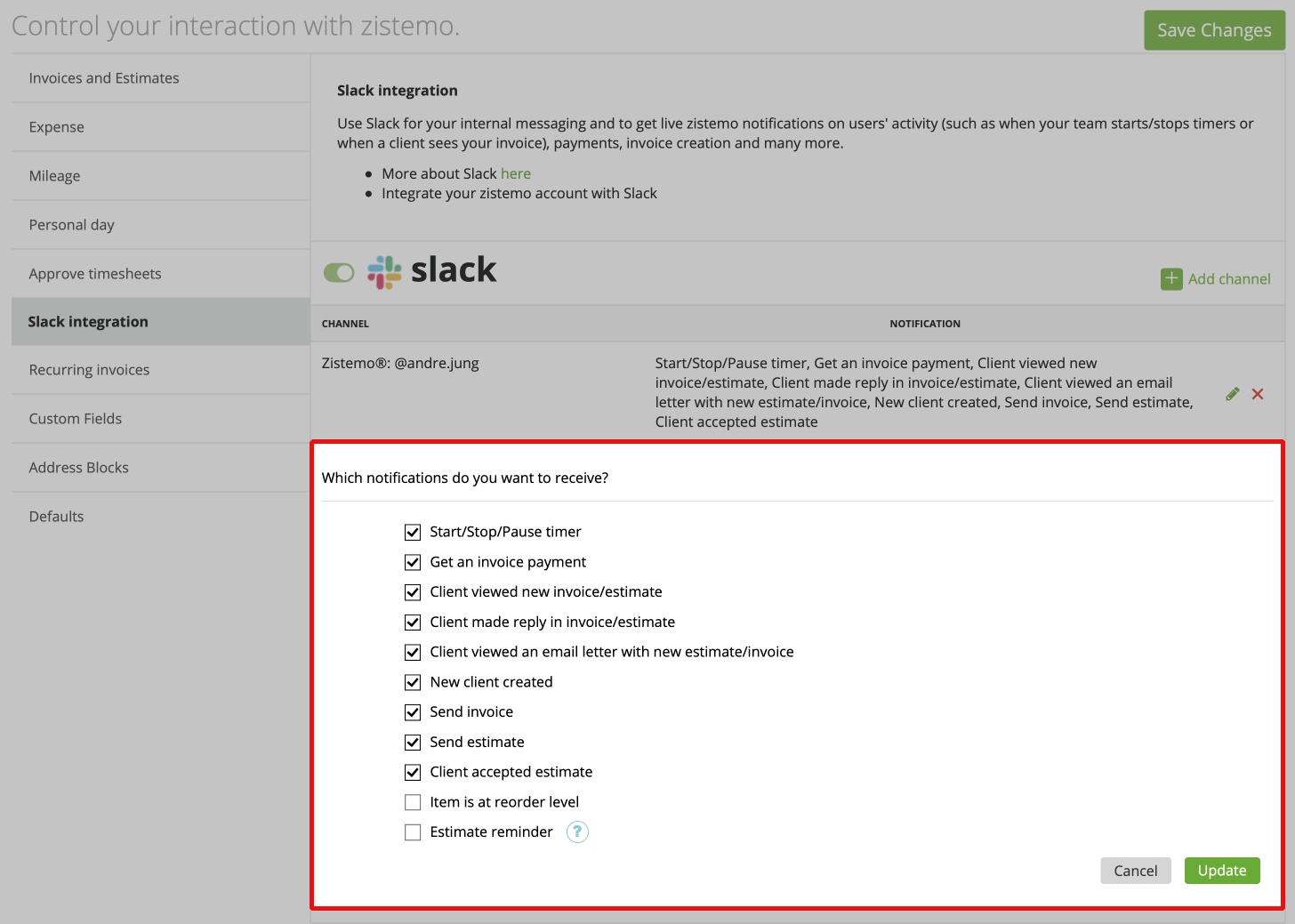 Enter your workspaces URL and "continue"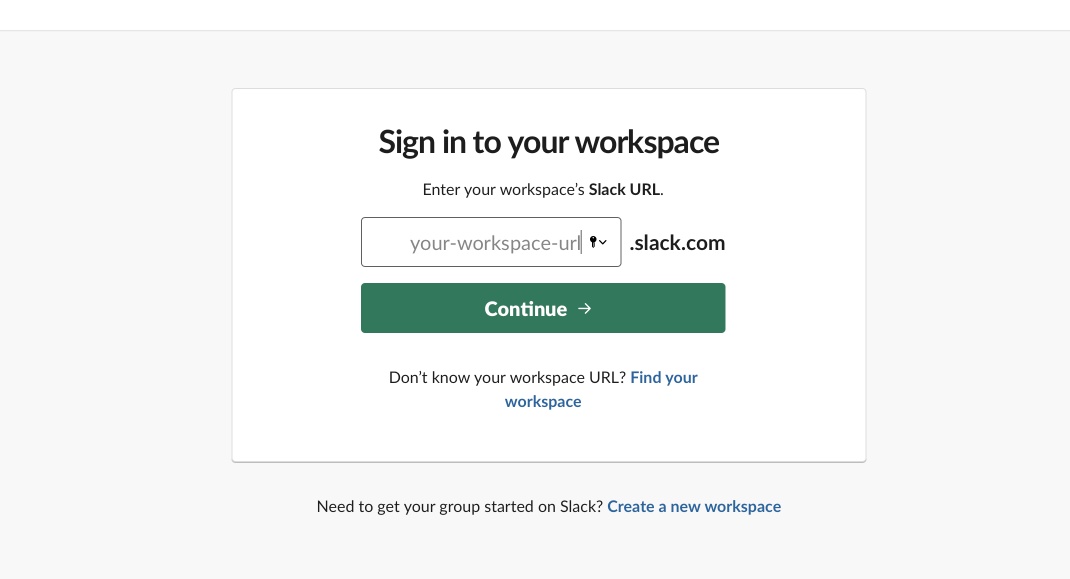 After the successful integration, you can change and update the "Slack notifications" settings at any time by clicking the pencil icon to edit.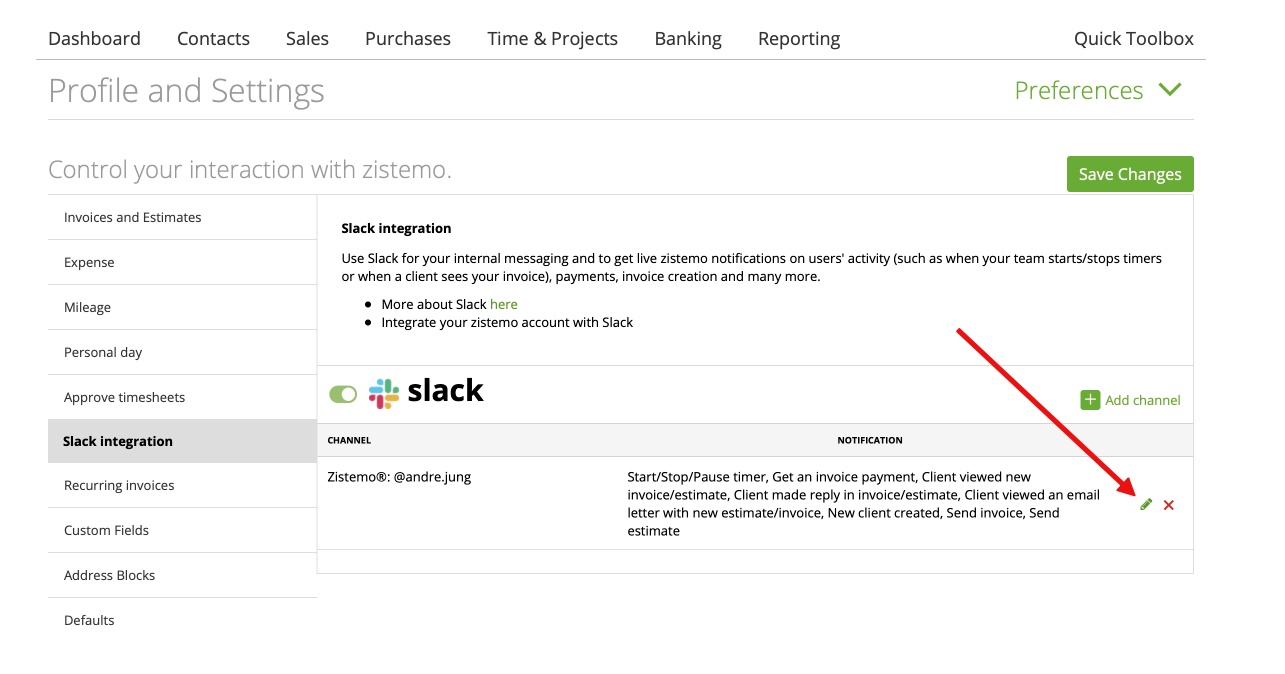 If you wish to change some integration details, just change them as you wish and press update: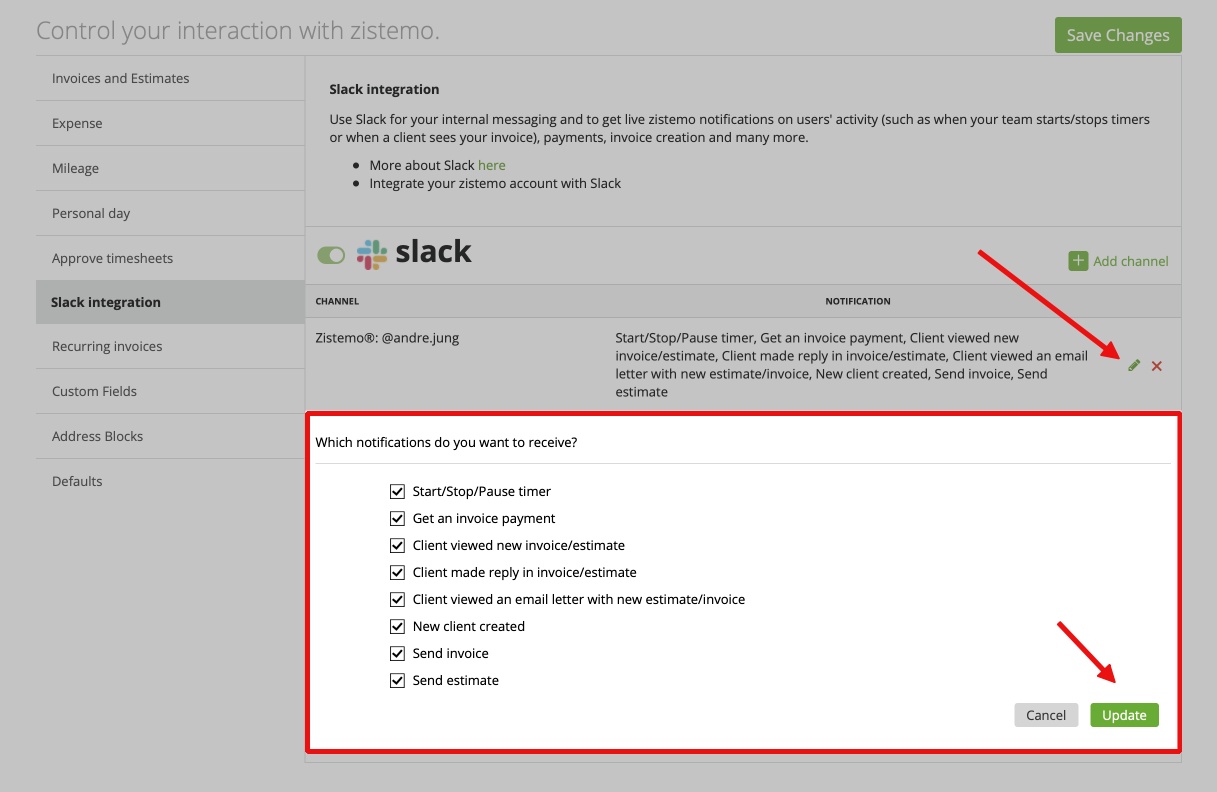 Also, you can add as many channels as you want by clicking "Add channel". You are also able to delete each channel by clicking on the trashcan icon:

Add Projects to Slack
Zistemo allows to integrate projects with Slack. To do so go to update/create a project.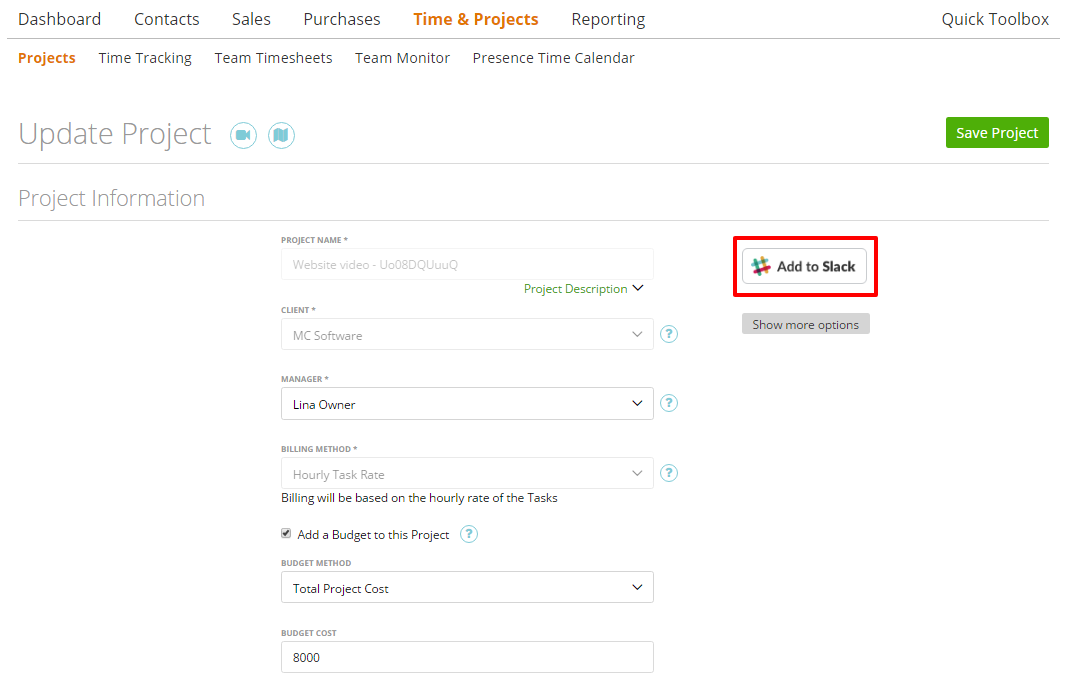 In this case, you will be able to view in the Slack room when staff members assigned to a project start/pause/stop working (timer) on their tasks. On every project that's integrated with Slack, you can see the name of the Slack channel where that project's activities are shown: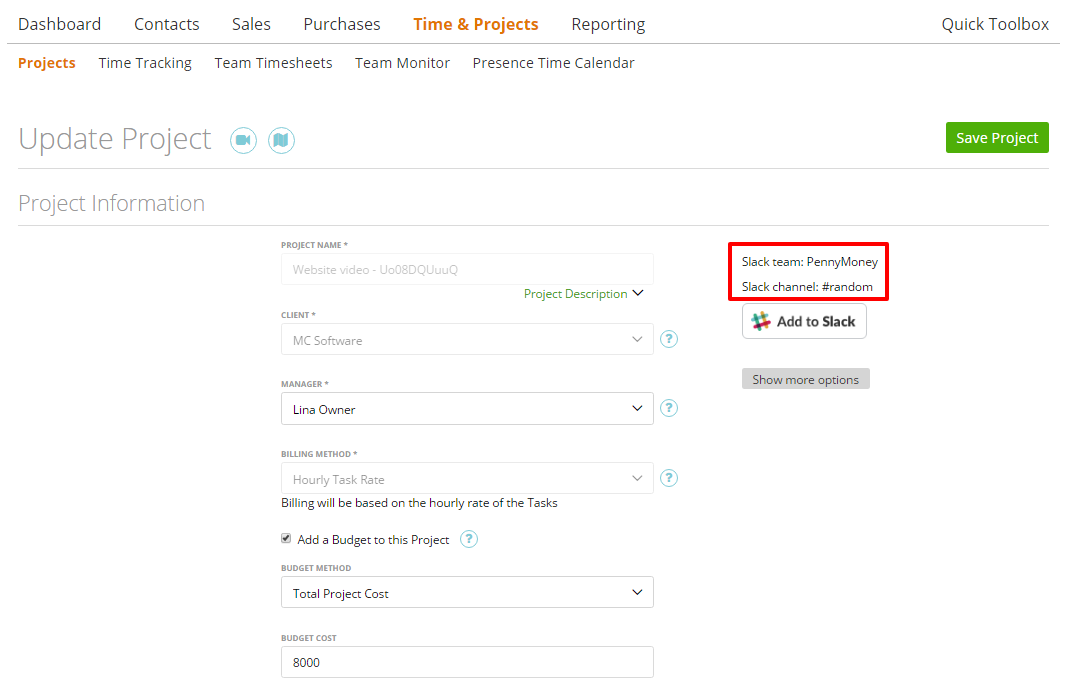 Direct messages to Slack
You also have the option to 'Sign in with Slack' on your profile –  available for each staff members.
If the user chooses his direct Slack channel here – then you, as an account owner (or admin) will be able to send messages from zistemo to this user via Slack. This will be very useful if you are using the timesheet approval feature, if you want to use Project Escalation Messages or if you want to use the Flex-time Escalation Rules from the Attendance Time Module.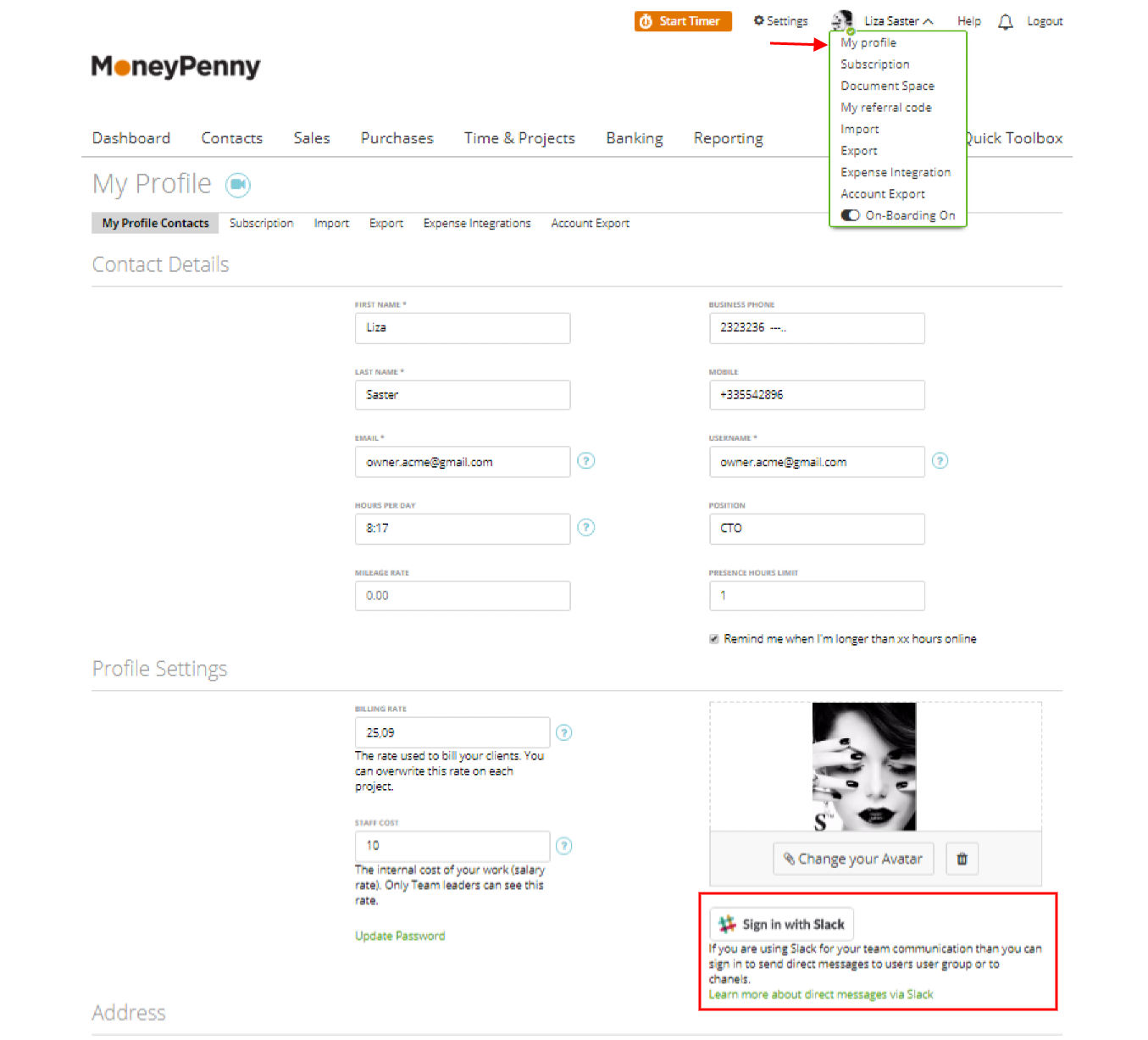 The user should click 'Sign in with Slack', choose his personal channel or group channel and click 'Authorize'.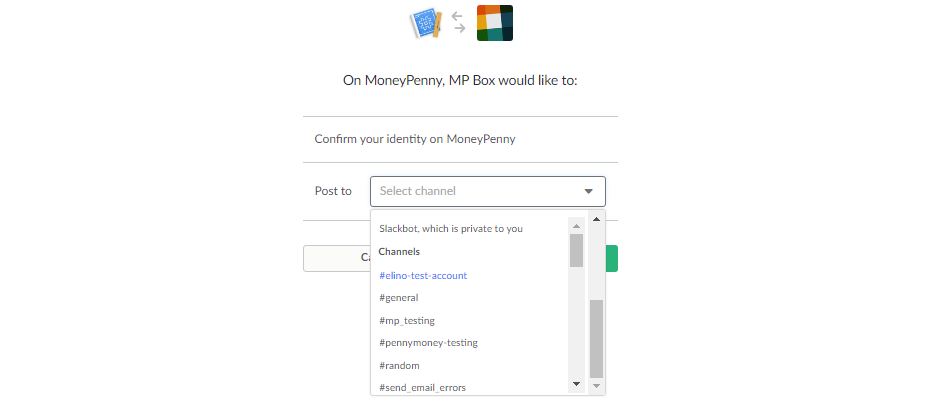 As Account Owner and Admin you able to see at the "staff" page, which of your staff-members are connected to slack (Grey = Slack integration is disable, Color Logo = Slack integration is enable). You can add or delete the slack connection by just clicking on the slack symbol: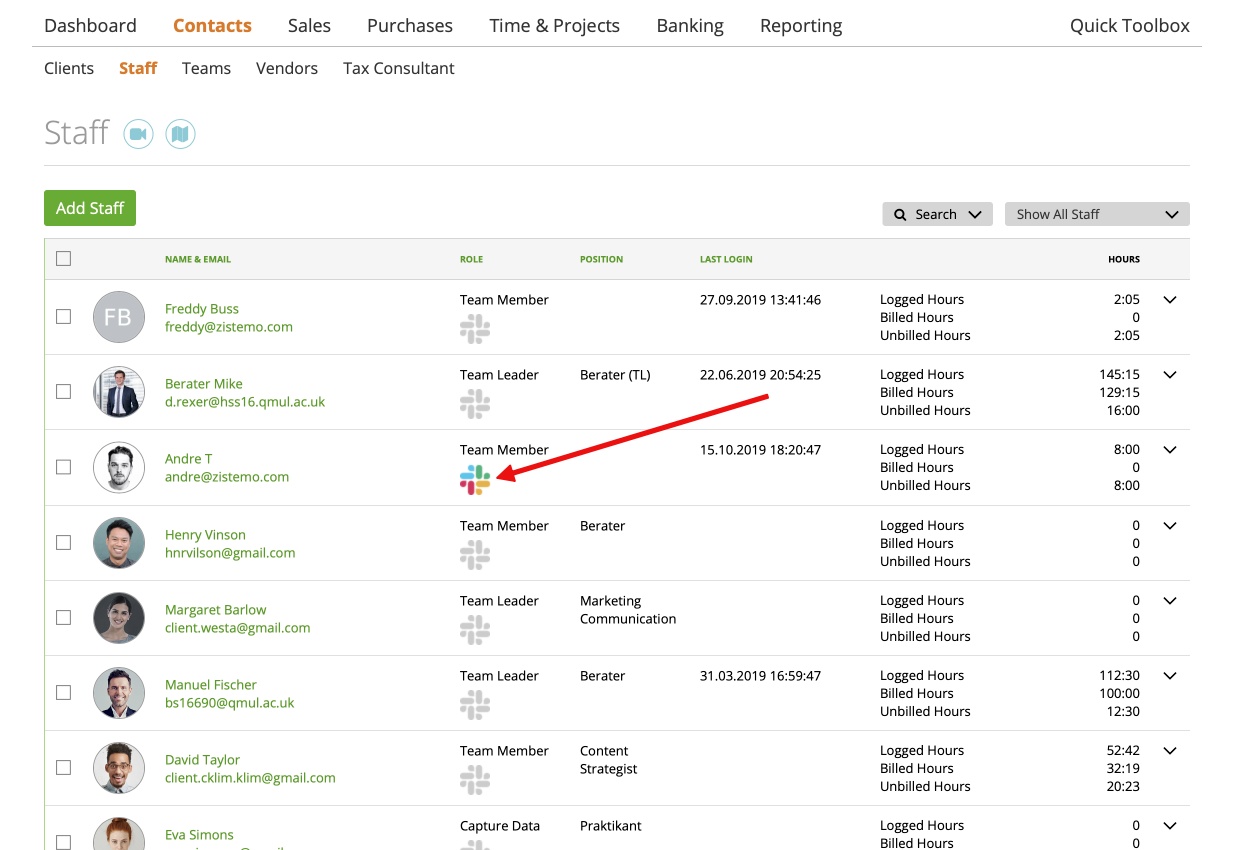 How does it work?
If you are using the timesheet approvals (more here) – on the approvals page you can send a direct message to the staff member

or on the weekly timesheet of the member (where you can approve his hours):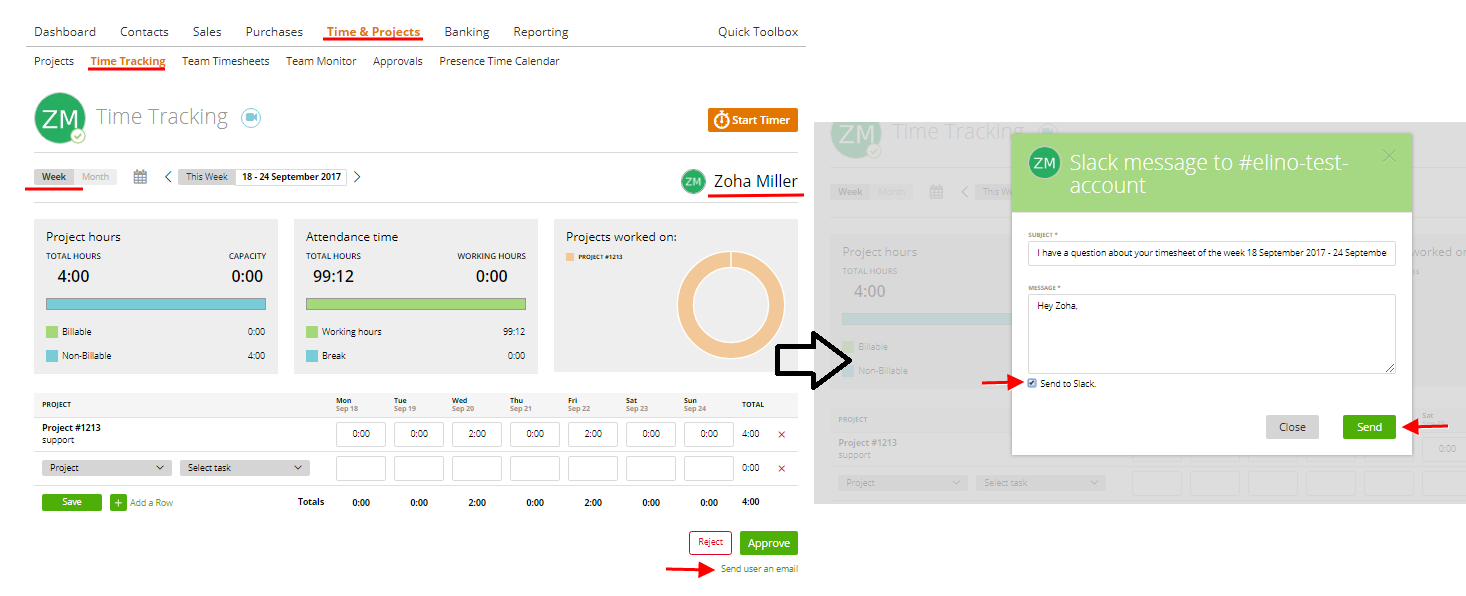 On the popup window write your message to the user and check 'Send to Slack'.
Click 'Send', and this message will appear in the Slack channel chosen by the member on his profile.
You can also get Vacation requests sent for approval into Slack. Just click the link and it will get you directly to the vacation request.
Flex time Escalation Rule
If you are using the Attendance Time Module you can set up escalation messages for the staff. Doing so, you can decide on which channel they receive these escalation messages. On of them is slack. If you want your staff members receiving flex-time escalation messages via slack, please make sure that 1) the direct messaging though slack is active for that user and 2) the option Messenger is selected on the Flex-time Escalation Rules Settings:


Learn more about Flex-time Escalation Rules →
Project Escalation Rules
If you are using Project Escalation Rules you can send the messages via slack. Just select slack as a channel and the messages will be sent via slack: