zistemo makes your business data more visually-friendly. That's why, if you go to 'Time & Projects' -> 'Projects', you'll notice the 'Projects' table includes general information about existing projects that are very accessible and easy to understand.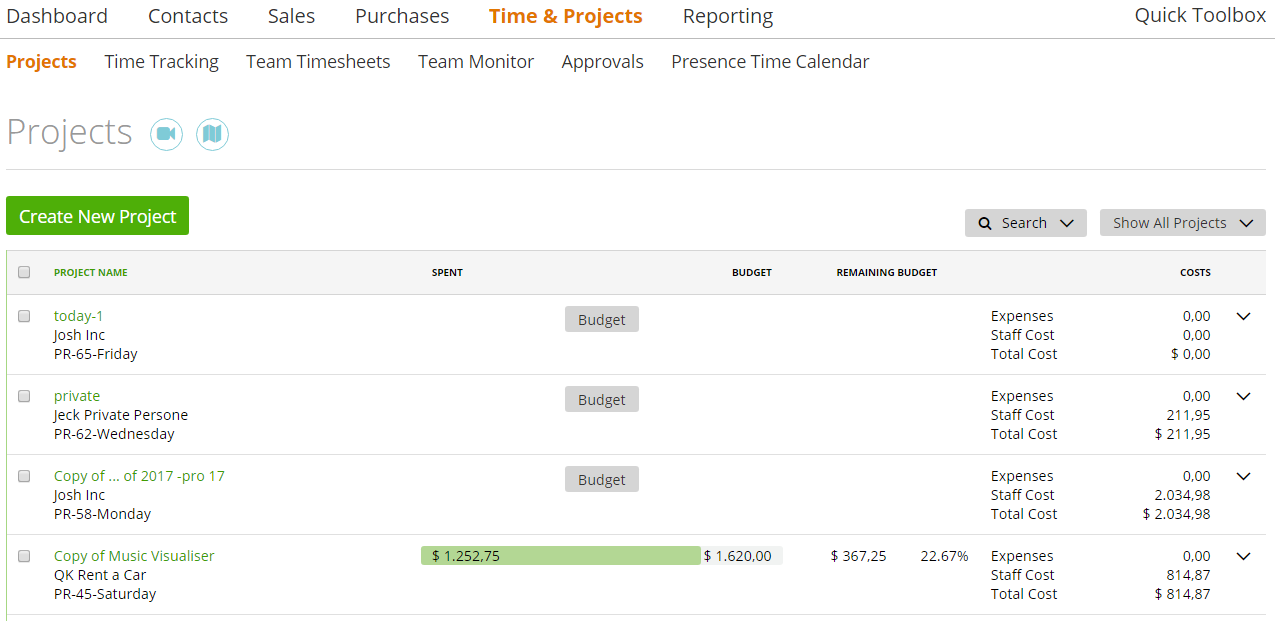 – The first column – 'Project Name' – shows project names, assigned clients and project number.
– The columns 'Spent' and 'Budget' display a progress line with budget amount and total spent costs or hours. Please Note: "Total spent amount on project grid don't have any relation to invoices. Because in invoice you can change quantity, price, add taxes, add some tasks manually to the invoice. Summary will be equals only if you will never change task rate in project, and will never add changes to the invoices that you generated from this project."
– 'Remaining Budget' shows the difference between budget and spent amount.
– 'Costs' column includes information about the Expenses Amount (assigned to this project), Staff Costs (staff members' rates multiplied by spent hours) and Total Amount.
More details on the 'Costs' column:
– Expenses – refers to all expenses assigned to this project. You can assign an expense to a project on the 'Expense Edit' page: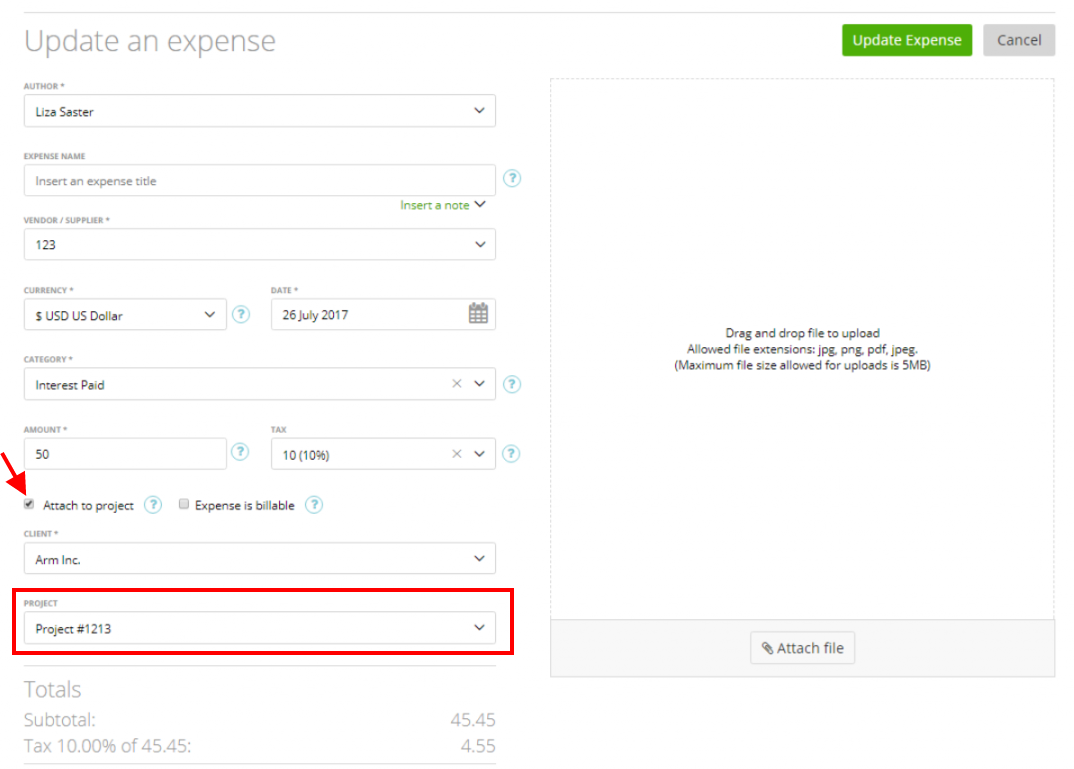 –  Staff Cost – money spent on working hours (in other words – salary) – working hours multiplied by staff cost.
Each of your staff members has their costs, which you can set on the 'Edit Staff' page: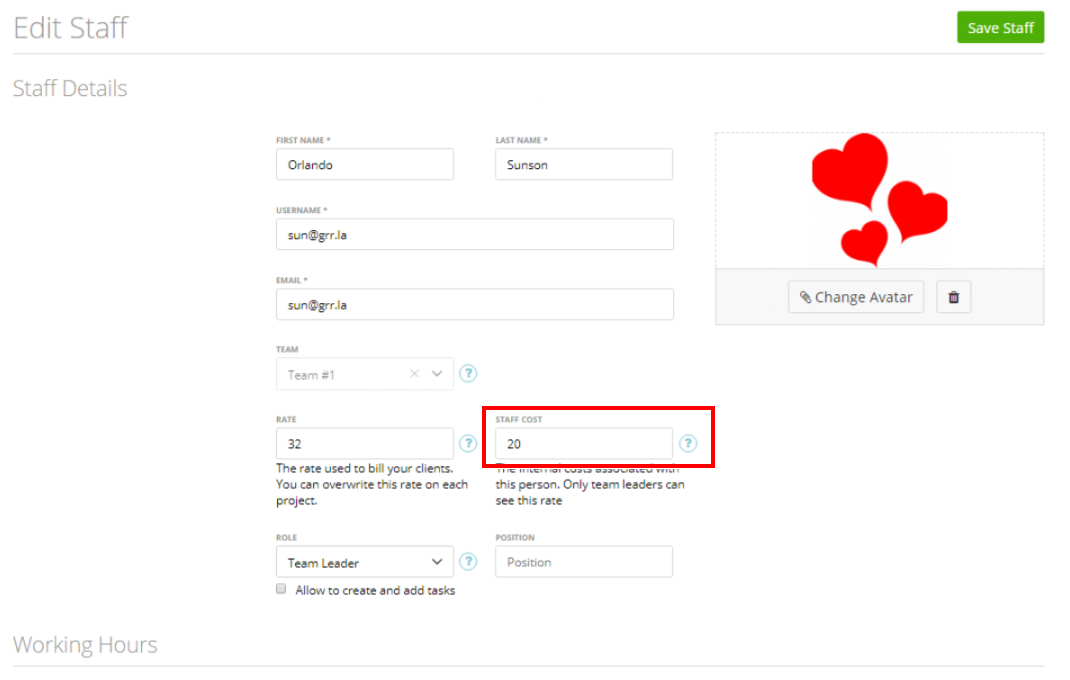 Or if you import your timesheets, then the staff cost will be taken from your imported CSV file (learn more from here). Also, you can review your staff cost information in Cost Report.
– Total Cost – The sum of 'Expenses' and 'Staff Cost'.
Print list of projects
On the 'Projects grid' page the 'Print' button will help you print your list of projects.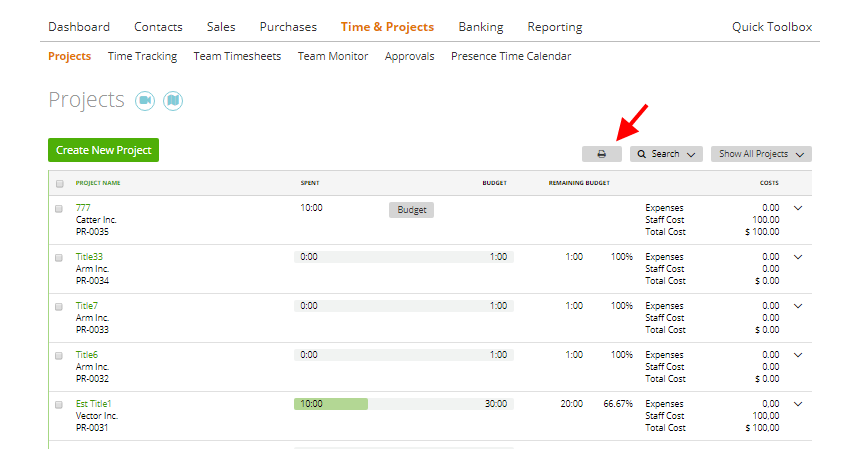 This list will also include all other information available on the Projects table, such as spent hours, budget, remaining budget, costs.
In case you are using filters, then this list will only include the projects that meet your filter criteria.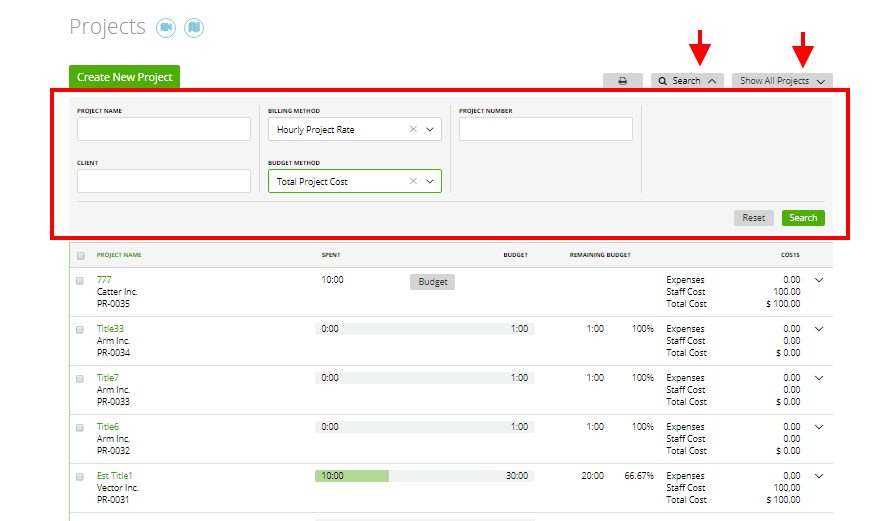 Search Projects
If you want to find specific projects, you can filter the projects list by using the 'Search' option:

The search is saved as a cookie, so the system remembers your last search.
– Fill the 'Project Name' field to see all projects which include the words you're looking for in their name
– 'Client' – enter project's client name
– 'Application' – select the application your want to search in
– Billing method – choose one of project billing methods
– Budget method – choose one of project budget methods
– Manager – Select a project manager
– Project number – you can find a project with a specific number
– Assigned to – choose one or several team members to see all the projects assigned to them.
Note: if you select a team, then zistemo will also display all projects assigned to at least one of this team's members.