On zistemo you can either track time on your weekly timesheet, monthly timesheet or directly on each task in a project. In this article we look on how to track time on tasks.
General
Each project member can track time to the tasks he/she is assigned. You can either start and stop the timer or adding time manually to the task.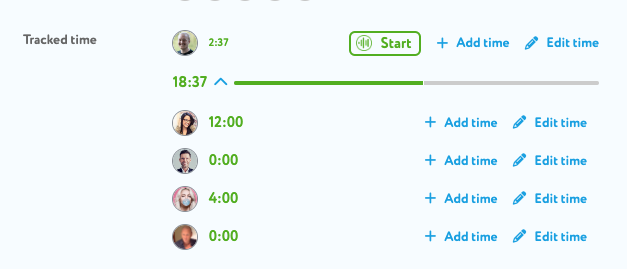 By default all project members can see tracked hours from colleagues. If you don't want that, you can hide tracked hours for team members and data captures. More here ➜
Add time to a task
To add time to a a task you could start your timer or add time manually.
Add time with the timer
You can start the timer directly from the board or list view…


…or you can start the timer directly on the card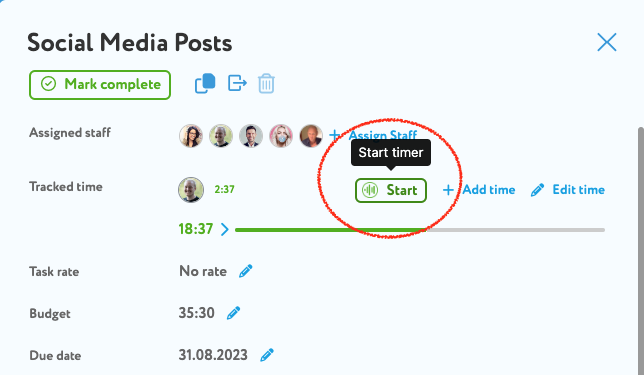 Add time manually
To add time manually to a task you need open the card/task. Then, click on "+ Add time". Now you can insert hours, start and stop time, date and notes.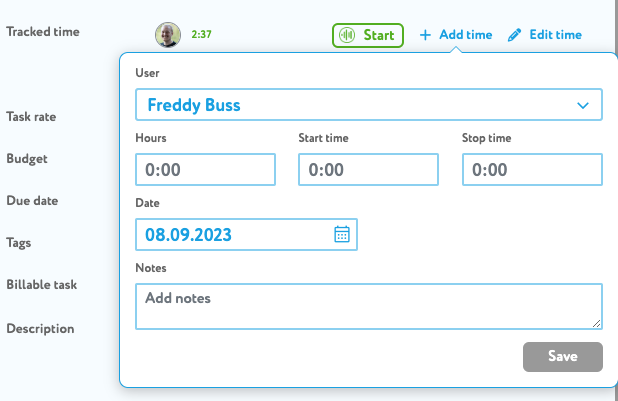 Edit time
To edit your time directly in a task go to the task click on "Edit time". Now you can edit time records for the current and last week.