On zistemo you can use project templates so that you can create projects even faster.
Create project from template
To create a project from a template click on the "+" icon on your menu and select "use template".

There're zistemo default templates but you could save any project as a template. If you click on the template you see a preview of the project view. If you decided for a template, click on "Use this template".

After selected a template you could add the project informations and it creates a new project with all information from the template.
Save project as template
If you want to add a new template or save an actual project as template you could do that on the project actions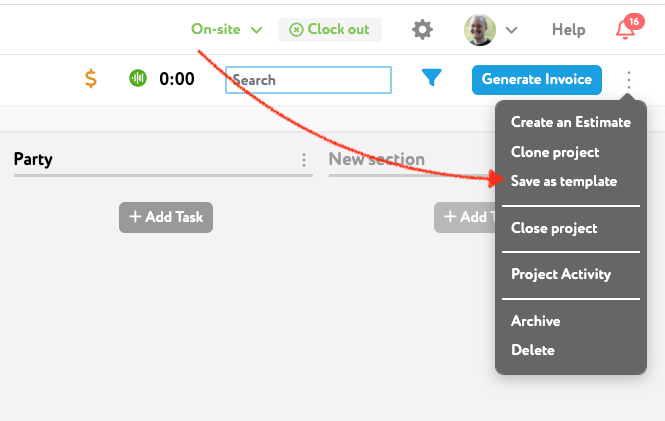 After, you can choose what information should be saved in the template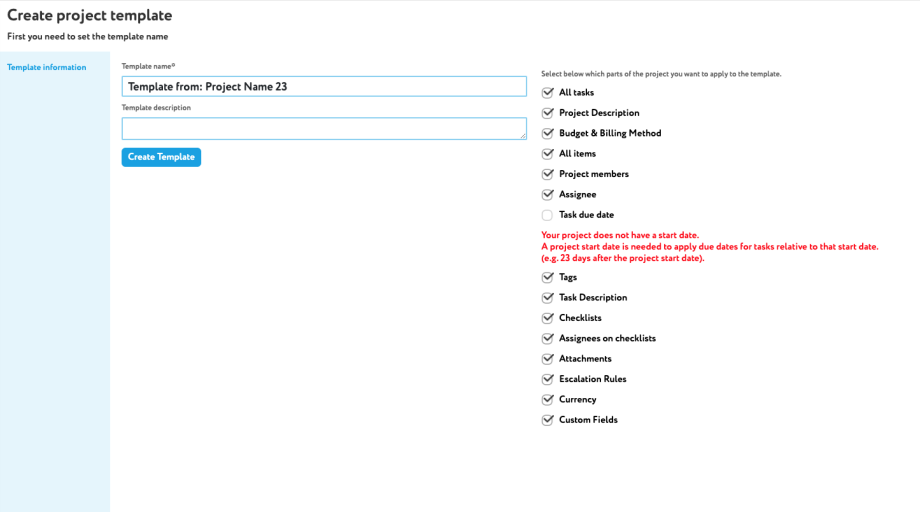 Please note that due dates only would be saved in the template if you enter a project start date. When saving a template it automatically calculates for each due date how far it is from the project start date (e.g. 23 days from project start date). If you would not use a project start date it wont save task due dates on your template.