On the project timesheet report you can see for a selected project all tracked hours with staff, staff position, notes and information if hours where billed or not. Also you will see the total budget, already used budget, remaining budget and project start date.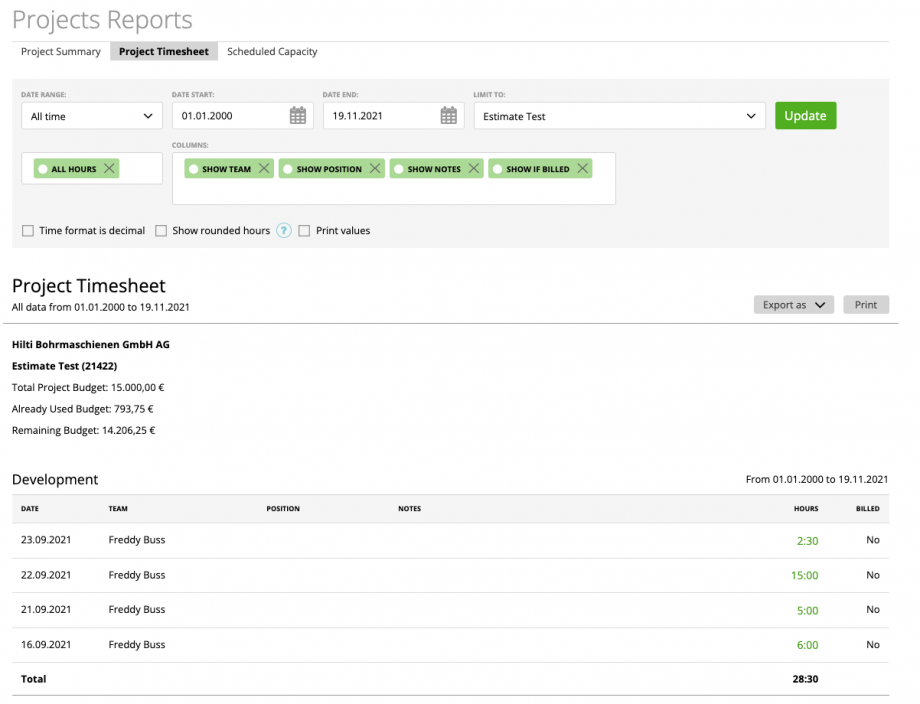 You can find that report on Reporting/Project Report/Project Timesheet
You can customize this report by selecting or de-selecting the columns Team, Position, Note and Show if Billed.
Team: Name of user is shown on report
Position: Staff position is shown on report
Notes: Notes added to this time record shown on report
Show if Billed: can be yes, no or n/b (non-billable)
Please note that you can only select one project on this report.
Project Timesheet as Attachment for Recurring Invoices
You can attach this project timesheet report instead of the detailed timesheet to a recurring invoice.
While creating/editing a recurring invoice just select "Projects Timesheet Report" as an attachment for that recurring invoice. You can also customize the columns for that attachment (please see above).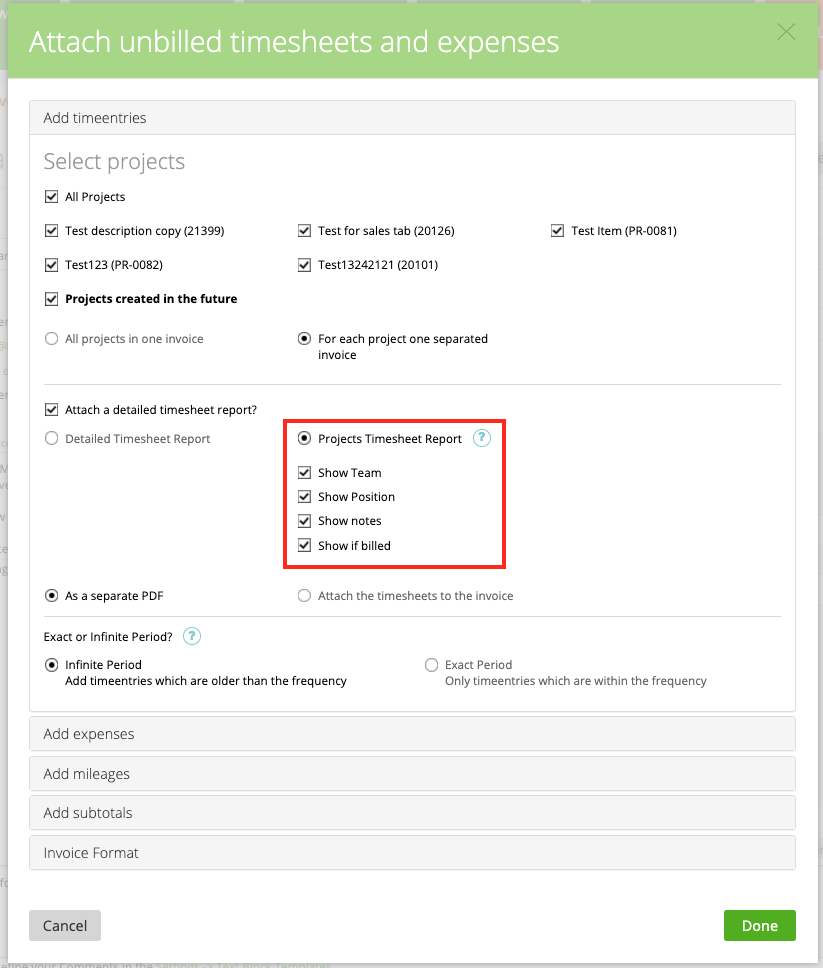 Please note that when you selecting "projects created in the future" you need to send separated invoices for each project to use the projects timesheet report as an attachment: