On zistemo you can pre-plan, schedule and allocate your resources on the Scheduler. You can review the scheduled capacity of your team/department/company on the scheduled capacity report. You'll find it on Reporting/Project Report/Scheduled Capacity.

In that report you see the capacity hours of the selected staff, scheduled and logged hours. And if you click on the staff, you can see exactly how many hours was scheduled and logged per project.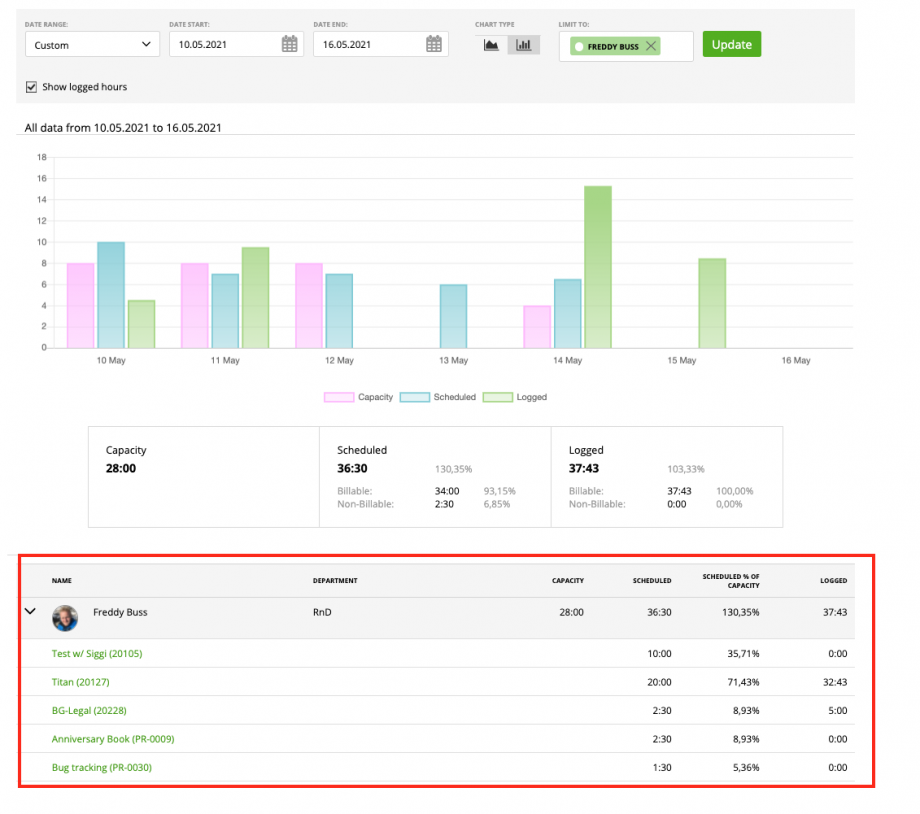 Please note that you cannot export that report since it's semi-fix data. As soon as someone will make changes on the scheduler you export will be worthless since the data changed.