Project Report shows how much you will earn from each of your projects.
In the Report header, you have the general project information, such as:
– Project Status (not started, in progress, finished, overdue);
– Start date and End date;
– Budget method;
– Total hours logged on this project (including billed, unbilled and non-billable hours);
– Links to the related invoices;
– Project client and his contact;
– Billing method and rates.
Also, there is a Margin Amount which shows your potential profit from this project.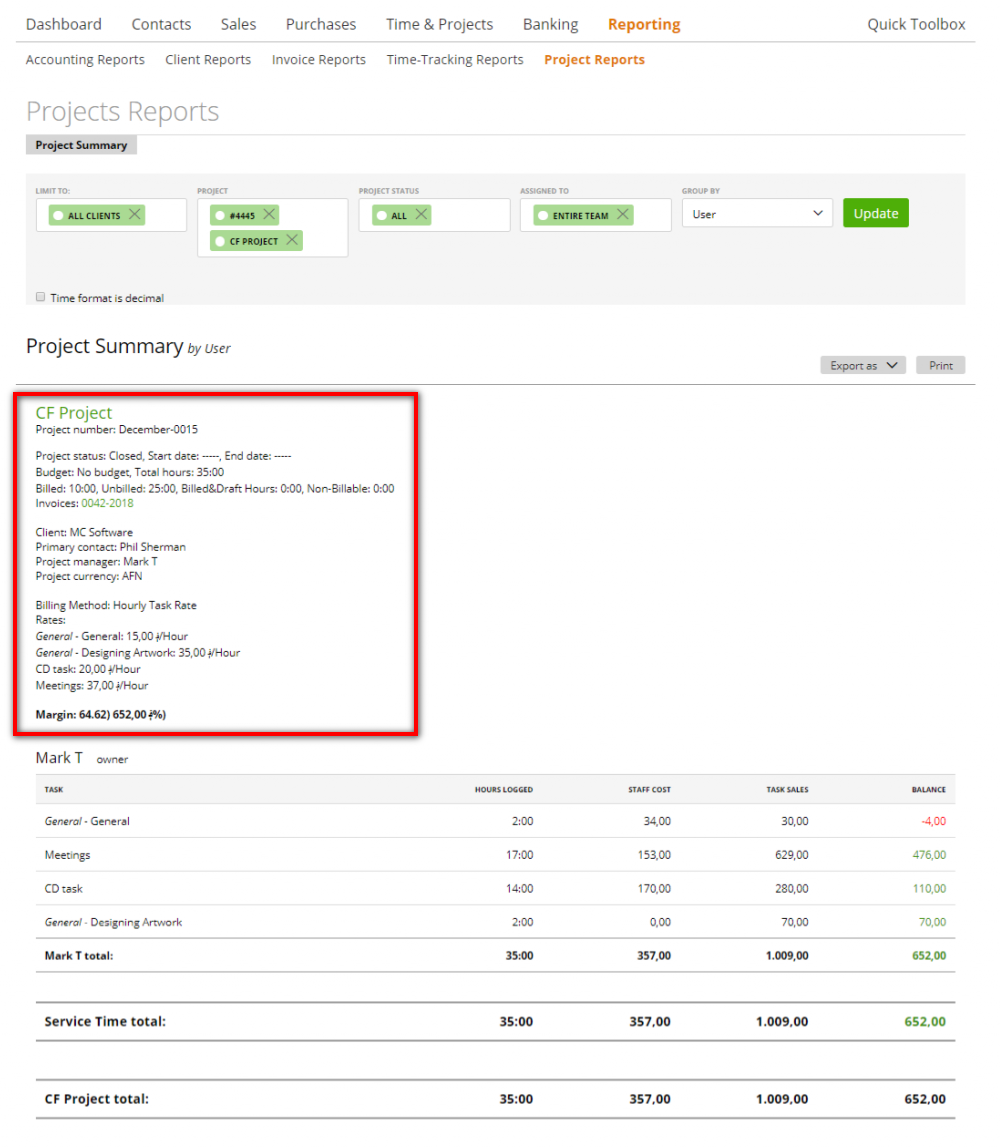 This report consists of 4 parts:
– Project timesheets – shows the number of hours spent by project members on specific tasks and the related Cost (how much money should be spent on salaries), Sales (how much will be invoiced) and the Balance (= Sales – Cost).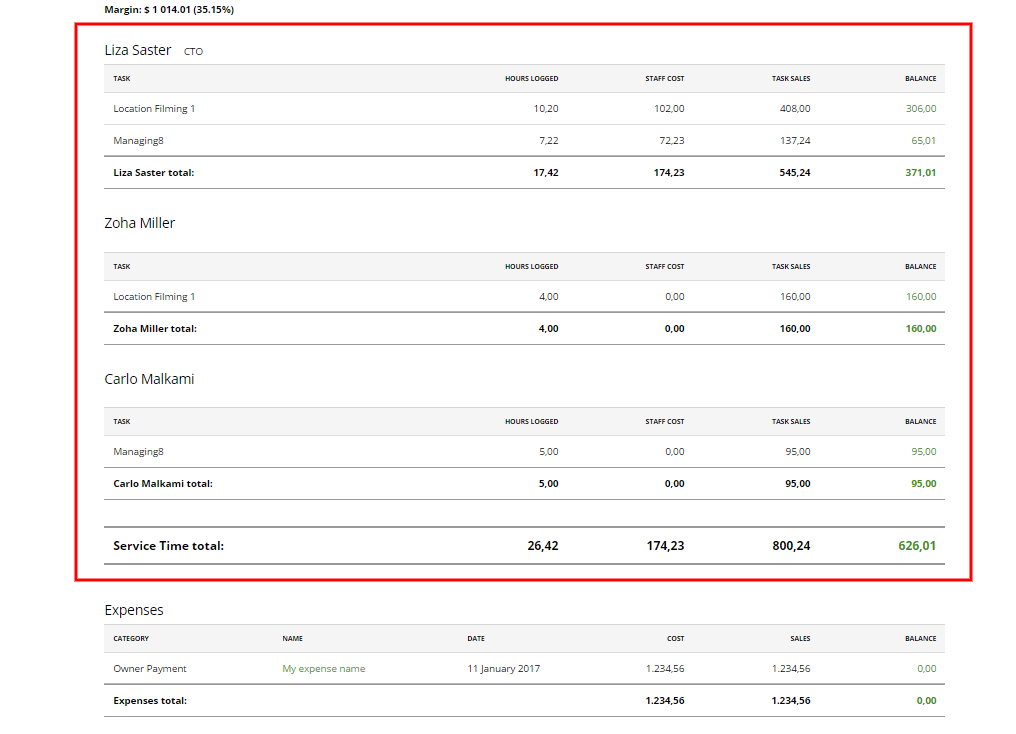 – Expenses assigned to a project – expenses Cost (net expenses amount without admin fee), expenses Sales (expense amount plus admin fee – the amount which will be invoiced) and Balance (= Sales-Cost).


– Mileages assigned to project – mileages Cost (staff mileage rate multiplied by distance), mileages Sales (mileage amount, the amount which will be invoiced) and Balance (= Sales-Cost).


– Items from invoices linked to this project – Items Cost (product cost), Items Sales (items prices (without taxes) multiplied by quantity) and Balance (= Sales-Cost).: 

Note: The Item table includes Items only, the tasks are not included in this table: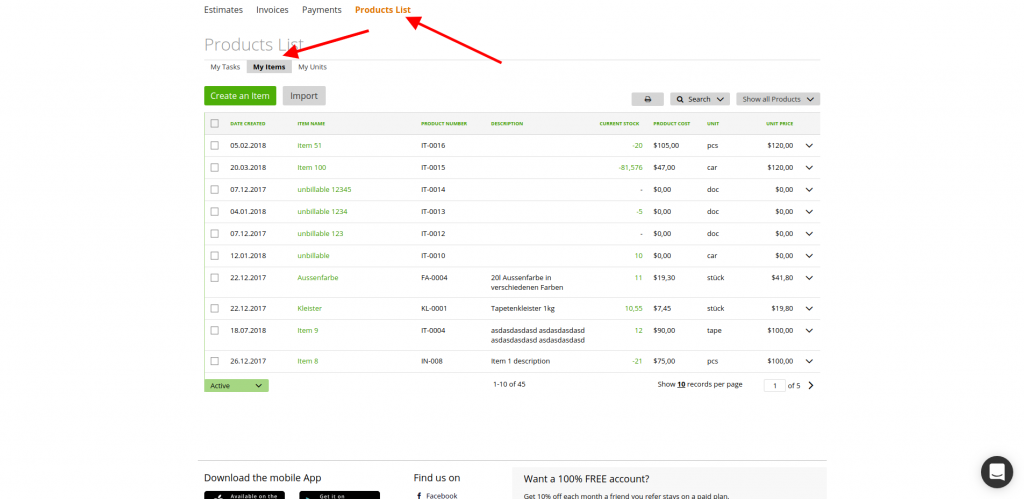 To summarize, you can see how much you have spent by working on this project, the amount which is billed or will be billed to your Client and how much you will earn from this project.
You can use report filters if you wish to see further specific information:


– Group by: user, task – use it for data grouping in the timesheets section of Report;
– Limit to – choose the client/project (or clients/projects) for which you want to see more details;
– Project Status – choose the status of the projects you want to see in the report (pick one or several statuses, as you wish)
– Time format in decimal – time can be displayed with a colon (by default) or dot (by using this filter). For example, 02:30=2.5 hrs.
Also, you can export this report as PDF or print it by using the related buttons.