By default, in your zistemo "Banking" tab you have a Petty Cash Account.
Petty cash is a small amount of cash on hand that is used for paying small amounts owed, rather than writing a check. Some examples for using petty cash include the following: paying the postal carrier the 17 cents due on a letter being delivered, reimbursing an employee $9 for supplies purchased, or paying $14 for bakery goods delivered for a company's early morning meeting. When the cash in the petty cash fund is low, the petty cash custodian requests a check to be cashed in order to replenish the cash that has been paid out.
In general, you don't need more than one. But if you do, you can add a Petty Cash Account in "Banking" -> "Create account" button -> check "I want to create a Petty Cash Account".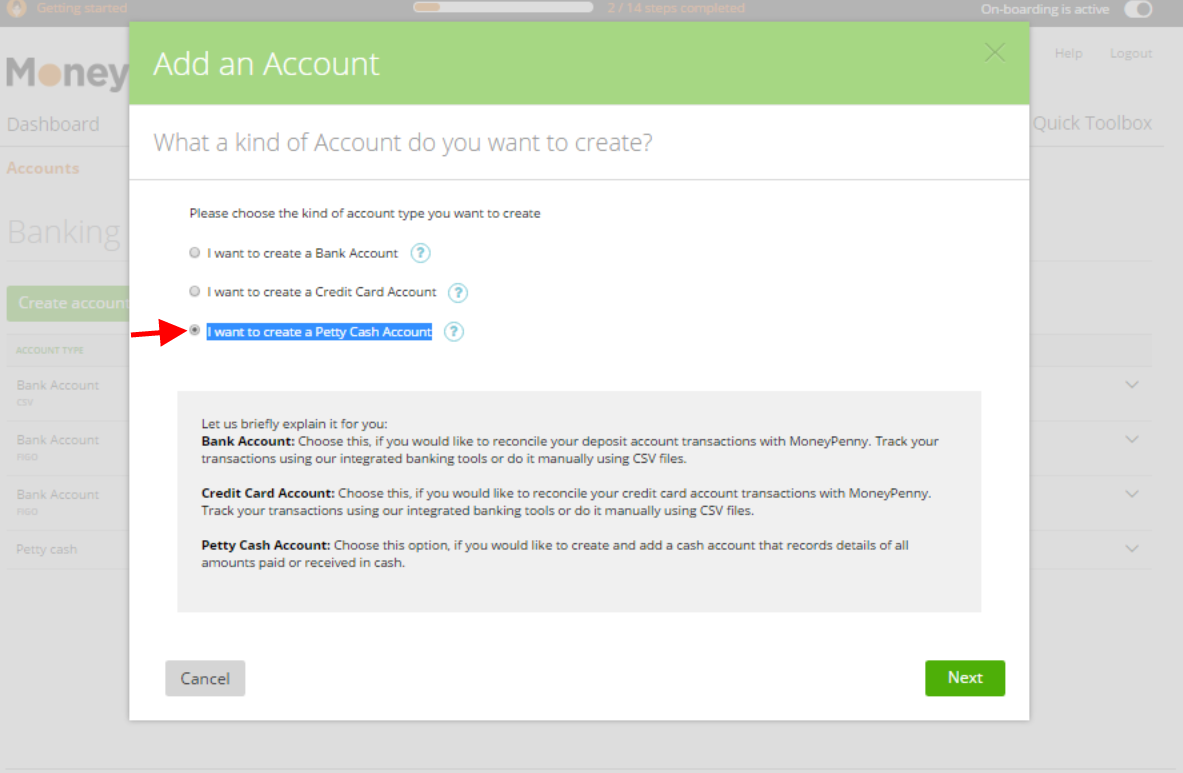 Next, enter the "Name of the cash account",  its "Cash balance" and "Currency" -> click "Done".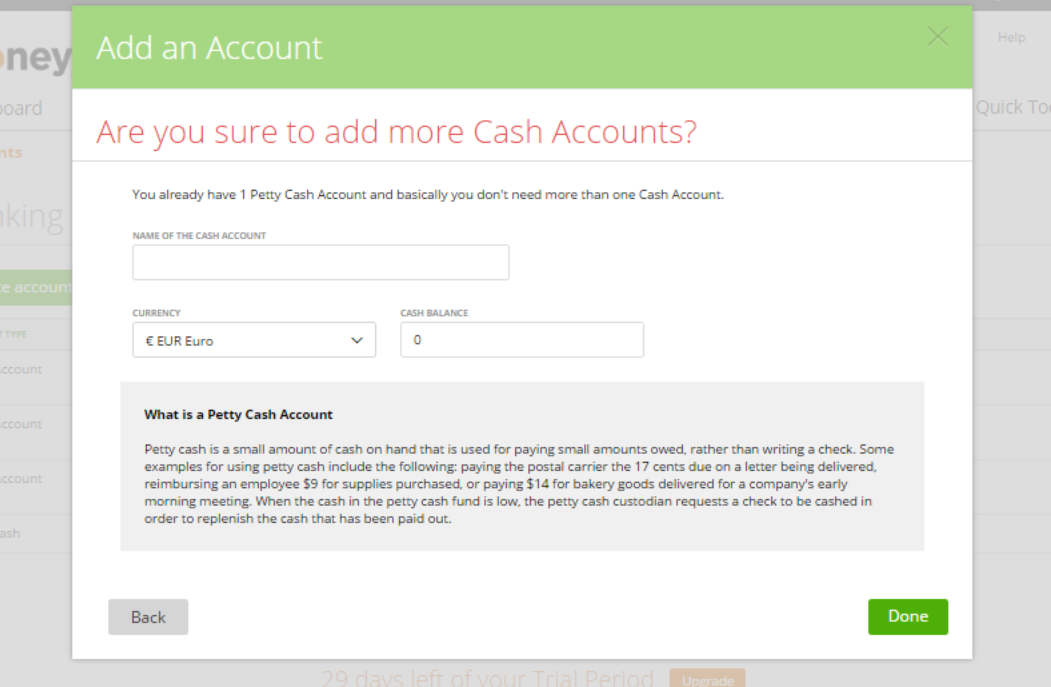 You can create payment transactions for this account by clicking "Create transaction".