You can add a credit card account to your zistemo in "Banking" -> "Create account" button -> check "I want to create a Credit Card Account".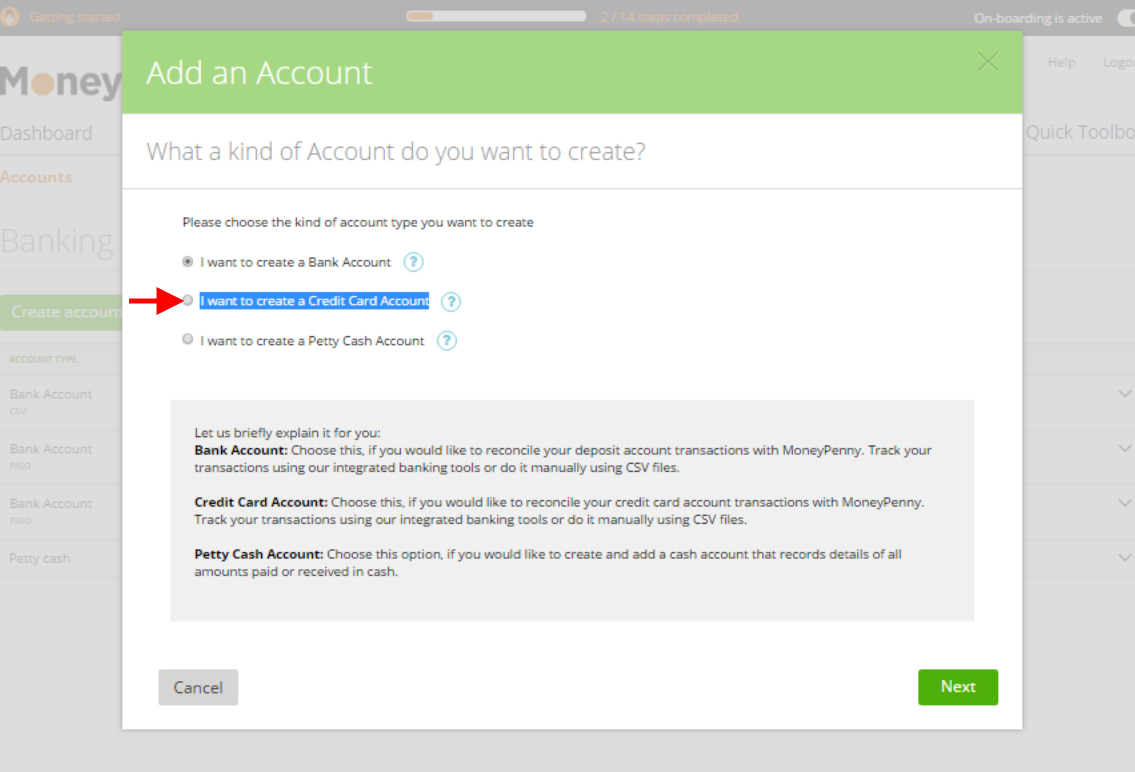 You can connect this account with FinAPI or make it manually by uploading bank statements through CSV files. Read more about it in the "Bank Account" article.
With our Swiss Bank_Level security it is completely safe.