You can payroll your staff via zistemo easily and keep your bookkeeping clean. Just start following the description below.
Create an expense for the salary, let's say for "Andre".
Use the right category "employee salary" or create a new category on your tax consualtant recommendations.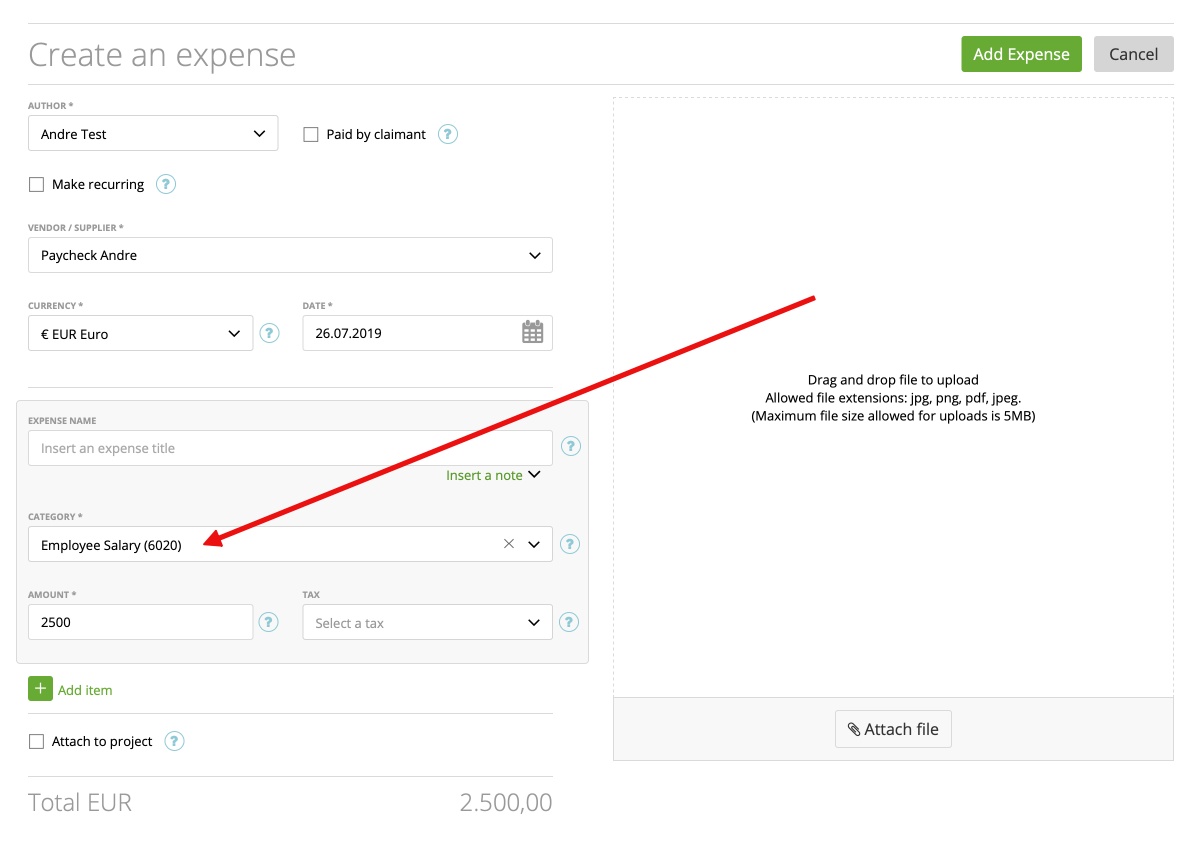 Create the payment transaction to this expense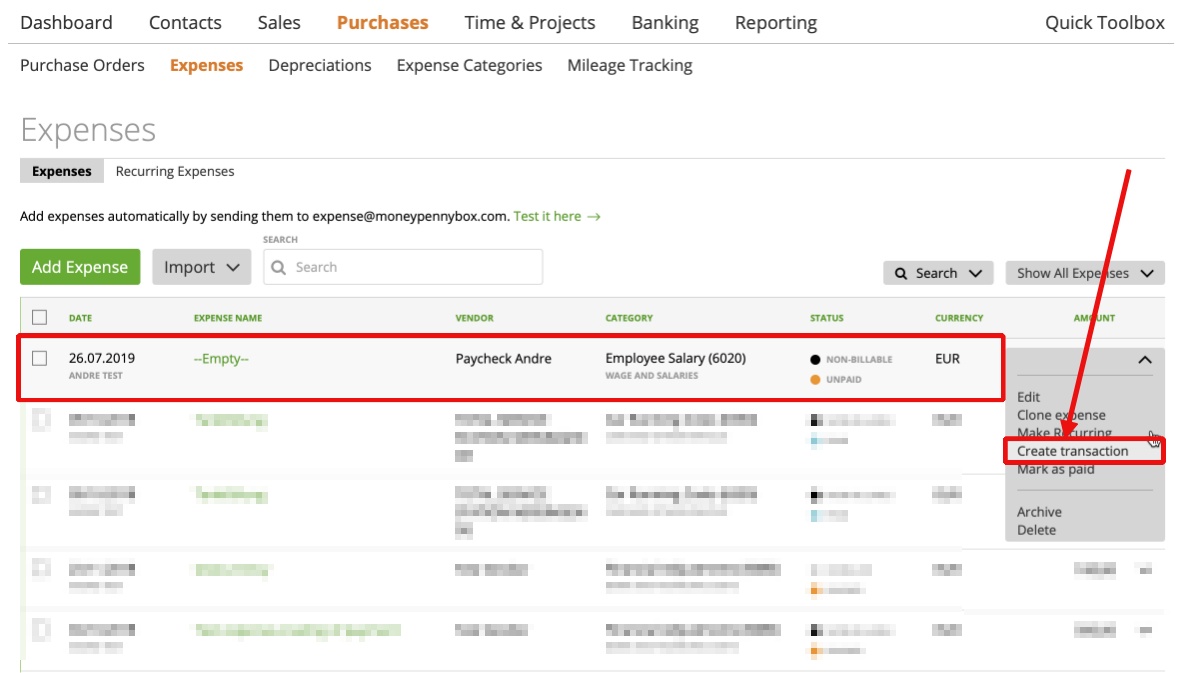 Choose your petty cash account since you pay if you pay in cash or just choose another bank- or creditcard account.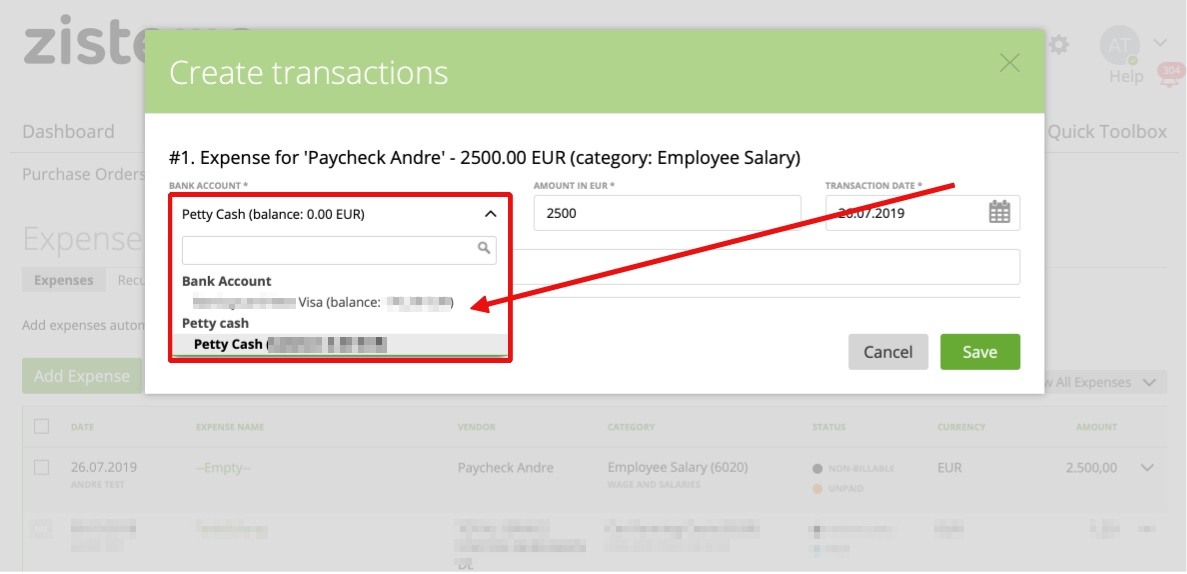 Save the transaction, hand out the money cash or transfer the money via your bank- /creditcard account – done!
Make sure to add the income from your invoices also always to the petty cash or bank- /creditcard account to make sure you have a clean bookkeeping.