Save notes while the timer is running
Edit Start Time While the Timer is Running
Create New Task in Timer
To open the timer, just click on the button "Start Timer" at the top of the page:

or go to, "Time & Projects" ➝ "Time Tracking" ➝ "Start Timer".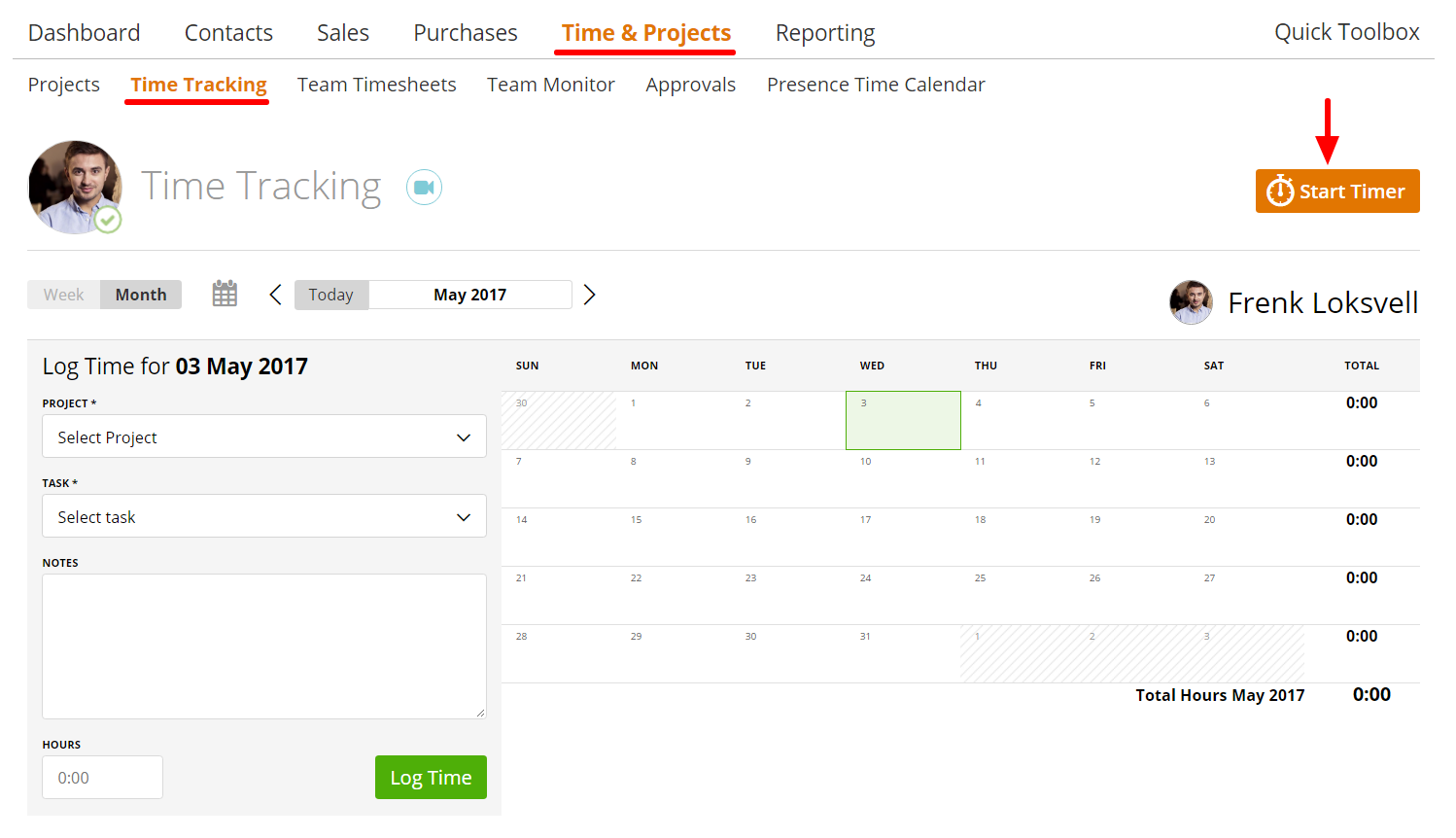 First you see the active tab "Scheduled tasks" where you can all open time tickets from the Scheduler.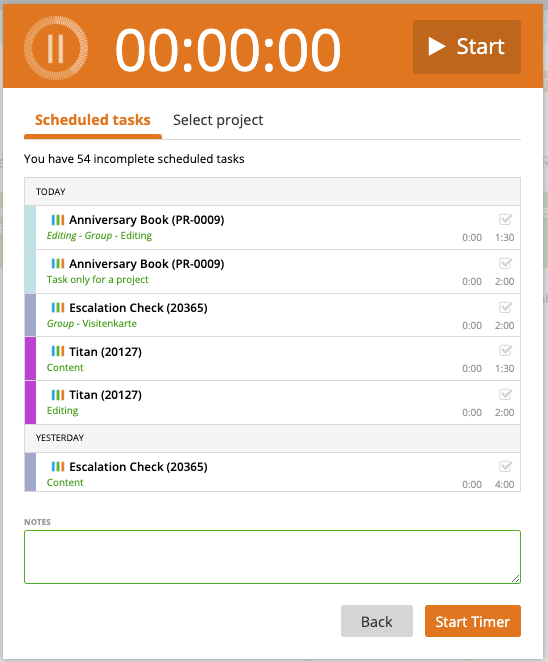 For reach time ticket you can either start the timer…


… or mark time time ticket as complete:

If you need to work outside your scheduled tasks, you can go to the tab "Select Project" and select any project where you are assigned.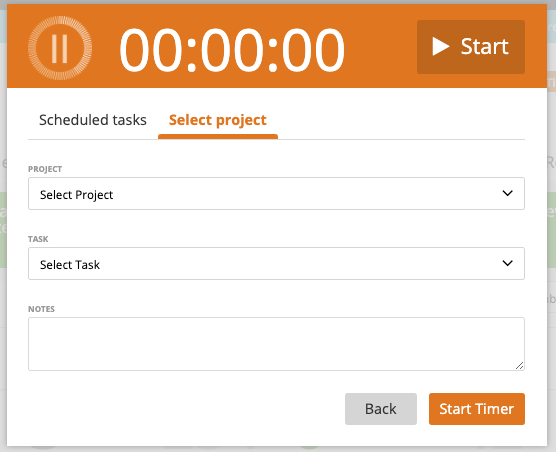 We do also show the Project number besides the Project itself.
Please Note: We do not support project numbers for asana projects in the timer overview. If you add an Asana Project, zistemo adds a random number to the project. If you want, that the number is showing up in the timer, please edit and save the new project number.
If your timer is running, then you can click the Timer button to open the Timer widget: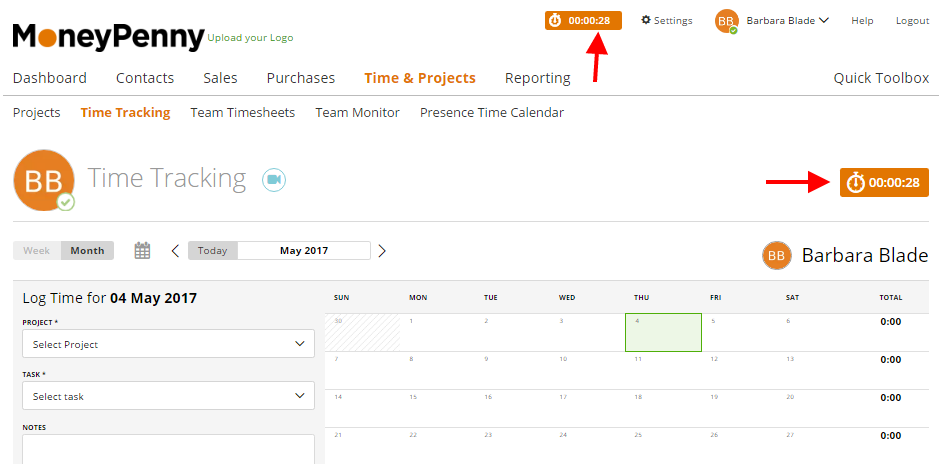 Here you can change the project, the task, the notes, reset the timer, pause timer or save time: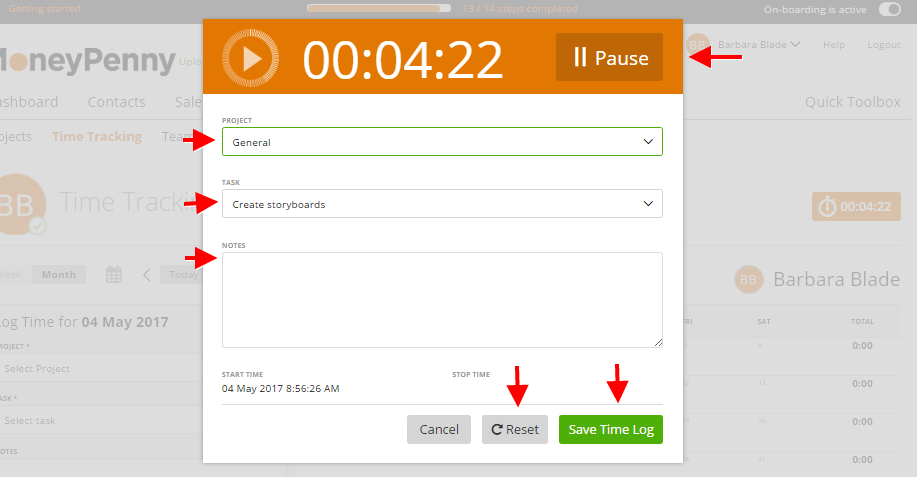 Save notes while the timer is running
You can easily add notes to a timelog while the timer is running without stopping the timer. Just enter your note and press "Save note". Et voilá, note is saved.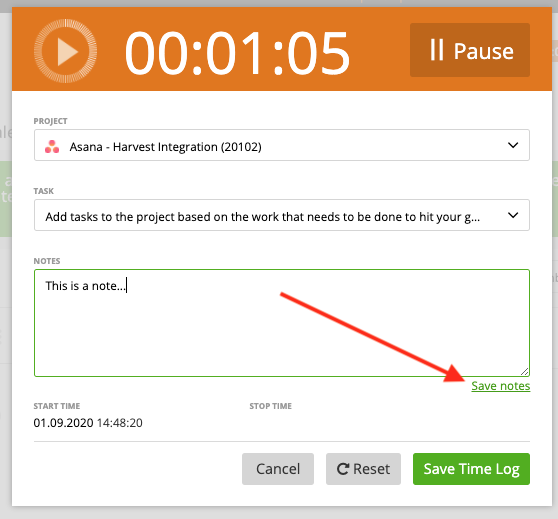 Edit start time while the timer is running
If, for any reason, you need to change the start time of the timer when it's already running – zistemo has a solution:
Open the timer window and click on Start Time hours: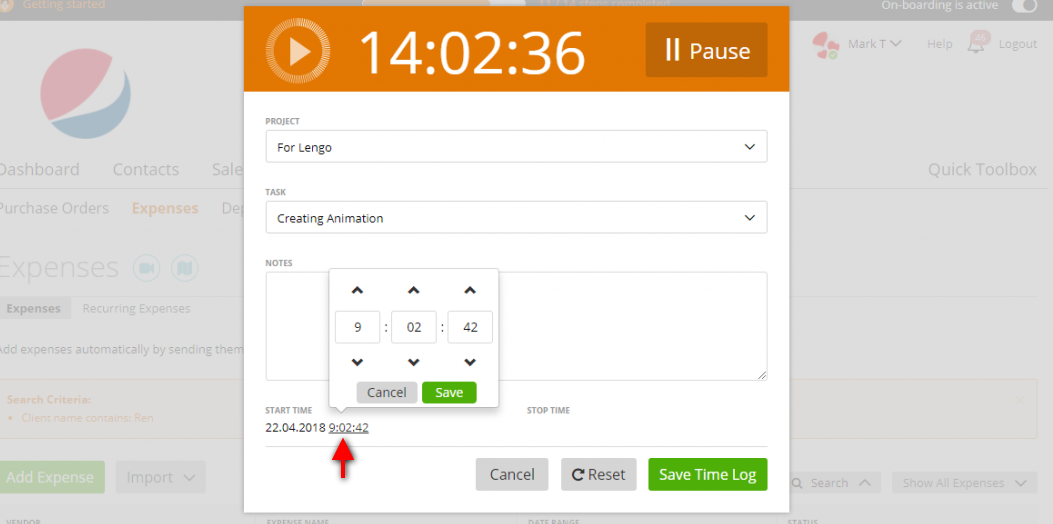 Just enter the correct time and click 'Save' in the small pop-up window.