Save notes while the timer is running
Edit Start Time While the Timer is Running
Create New Task in Timer
How does the timer work?
On zistemo you can use the timer for counting and logging working hours.
To open the timer, just click on the button "Start Timer" at the top of the page:

or go to, "Time & Projects" ➝ "Time Tracking" ➝ "Start Timer".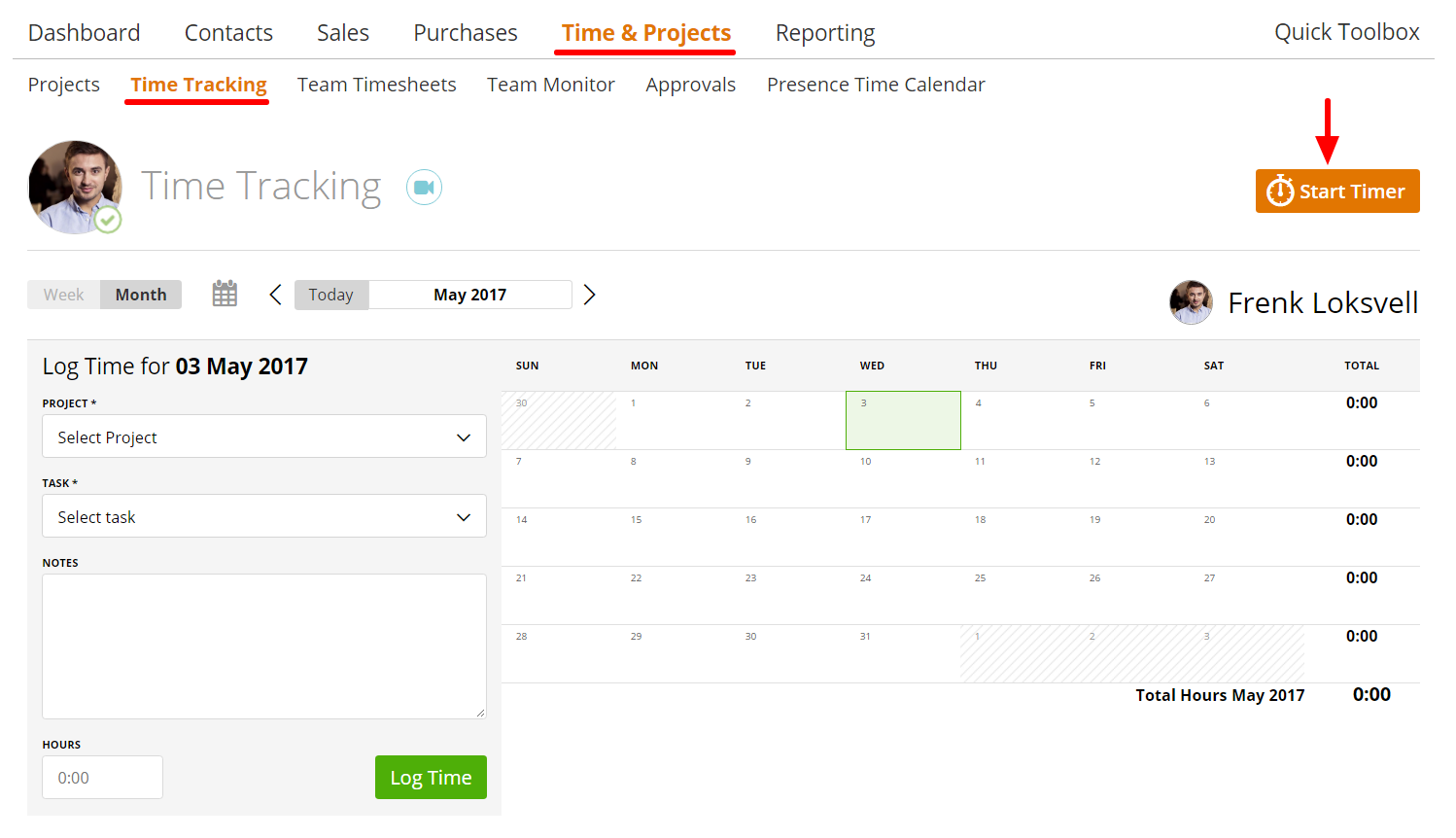 To start the timer, choose the Project and Task you're working on and click "Start Timer" in the timer window.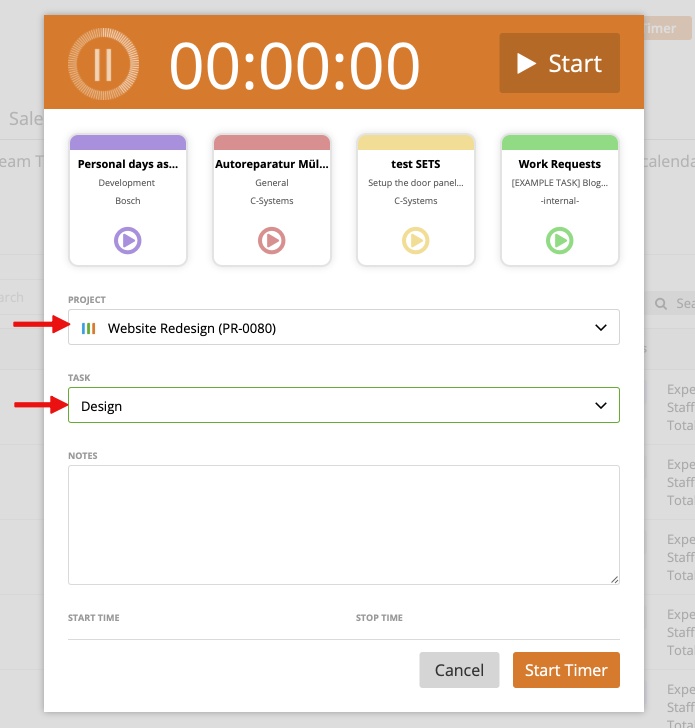 We do also show the Project number besides the Project itself.
Please Note: We do not support project numbers for asana projects in the timer overview. If you add an Asana Project, zistemo adds a random number to the project. If you want, that the number is showing up in the timer, please edit and save the new project number.
Also, you can select one of the last used projects-tasks to start the timer – just click one of the blocks: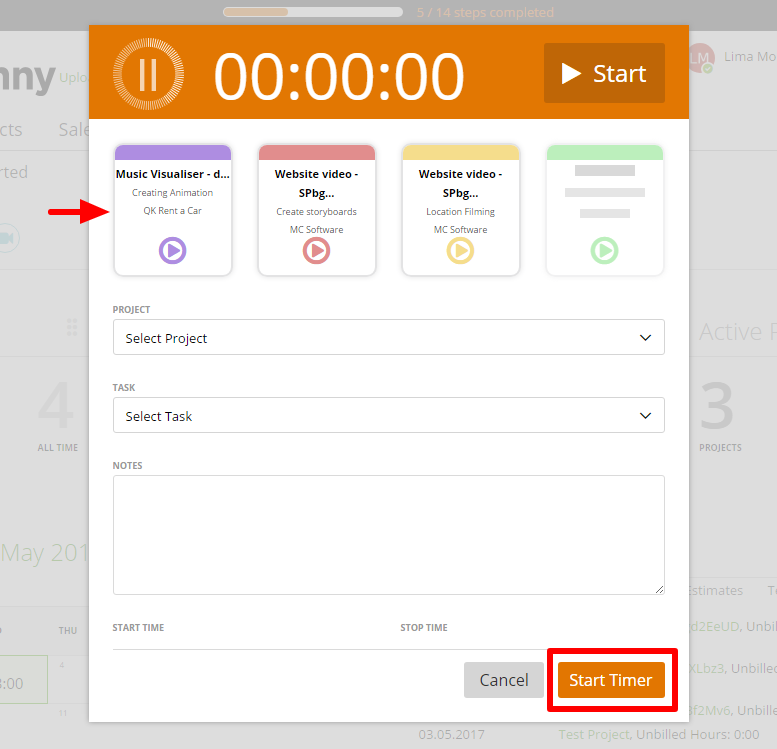 Note: in these blocks, zistemo displays the most recent project-task combinations used in your timer or in Time Tracking (if you logged time manually).
If your timer is started, then you can click the Timer button to open the Timer widget: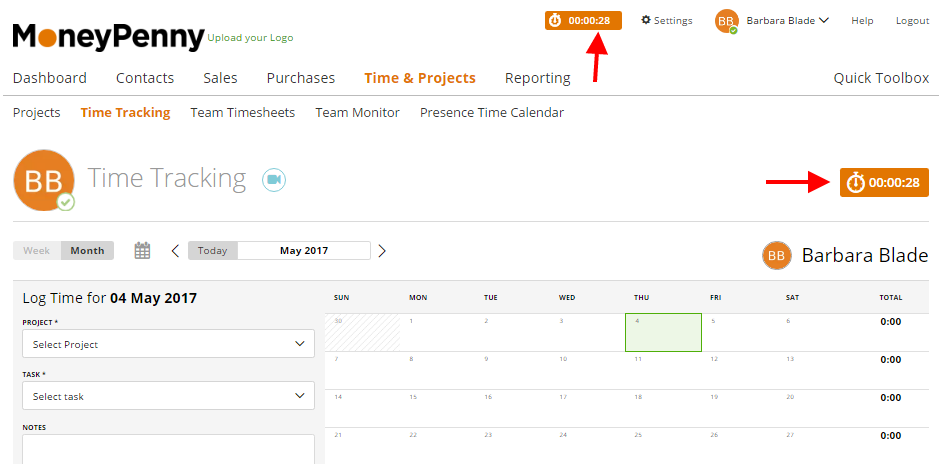 Here you can change the project, the task, the notes, reset the timer, pause timer or save time: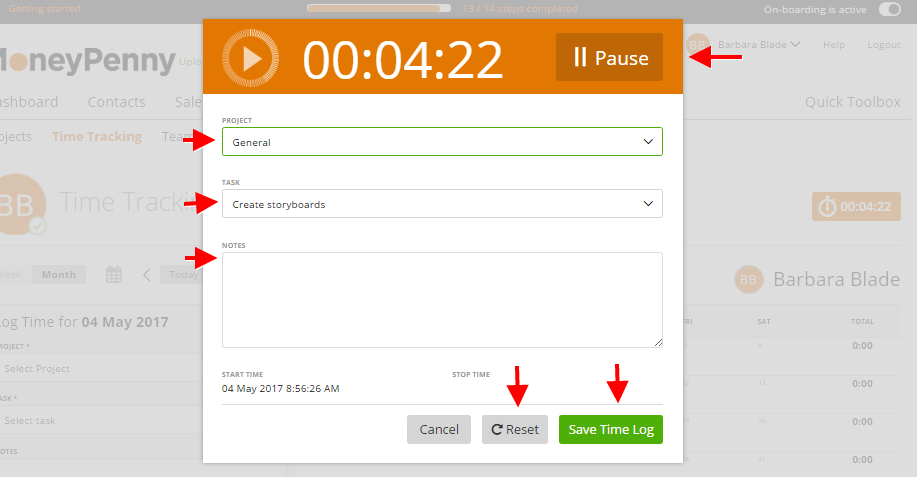 Save notes while the timer is running
You can easily add notes to a timelog while the timer is running without stopping the timer. Just enter your note and press "Save note". Et voilá, note is saved.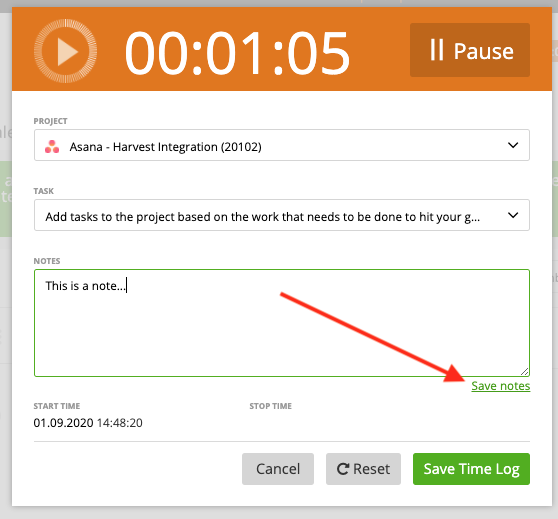 Edit Start Time while the Timer is Tunning
If, for any reason, you need to change the start time of the timer when it's already running – zistemo has a solution:
Open the timer window and click on Start Time hours: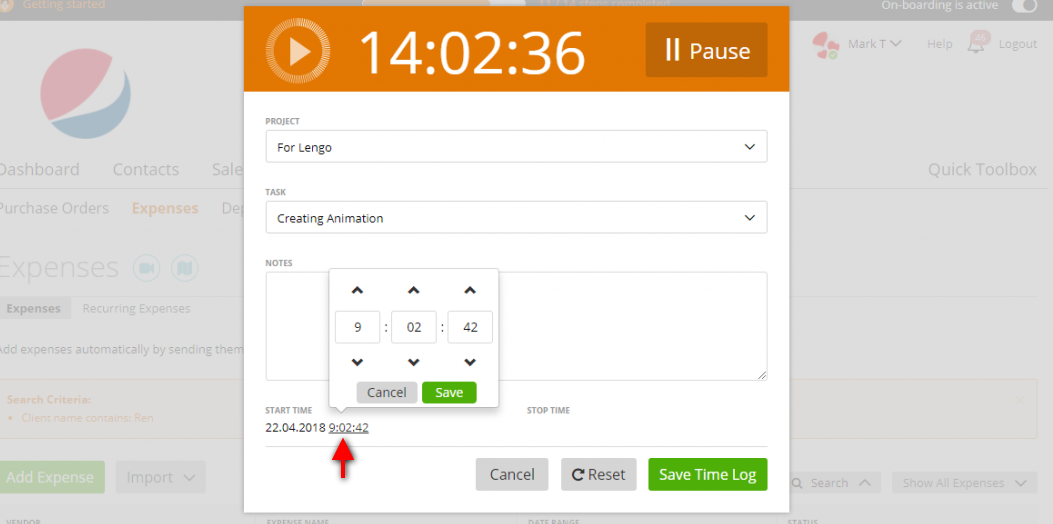 Just enter the correct time and click 'Save' in the small pop-up window.
Create new Task in Timer
If you want to create a new task for a project in the timer, just select a project and scroll all the way to the end of the task list. On the bottom you'll find "New Task".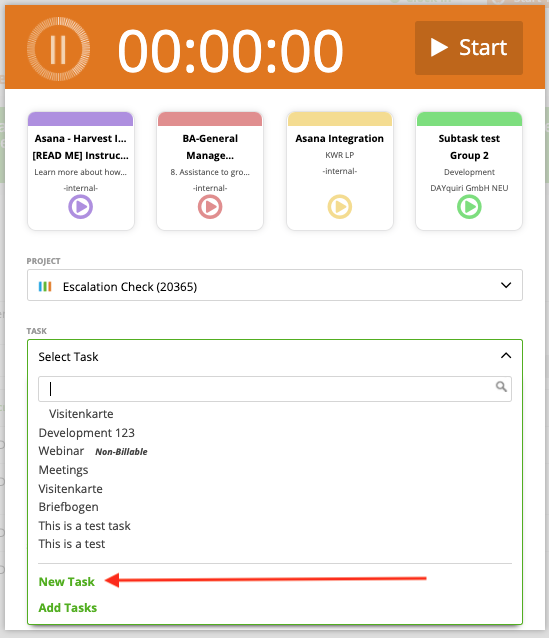 If you click on it, you can directly create a new task without leaving the timer.
If you click on "Add Task" you'll be directed to the edit project page where you can add a task to the project.