With zistemo you can now customize the address block on your invoices and estimates to meet the diversity of your business partners and industry-specific detail requirements.
Just go to Settings ➝ Preferences and scroll down for a Client Address Block.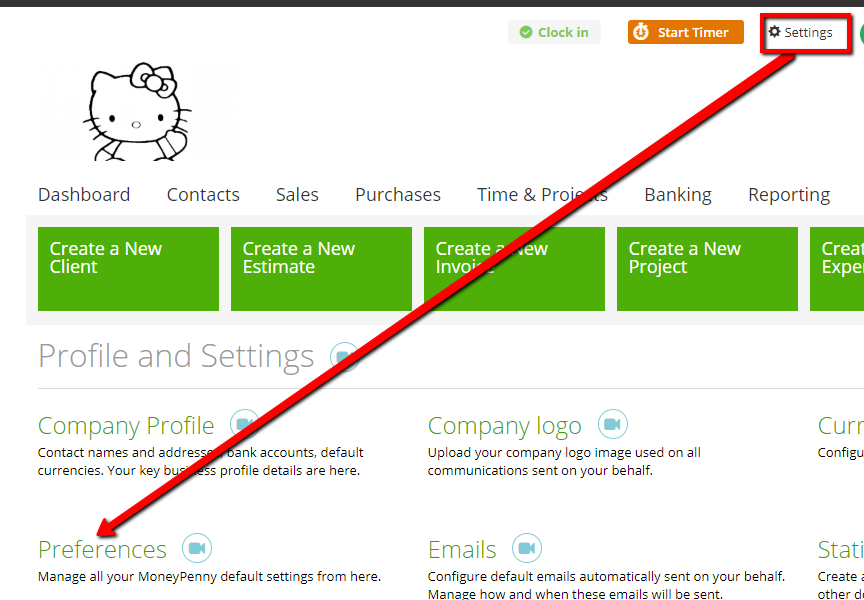 The 'Client Address Block' section will have all the details so that via a drop-down list you can select the placeholders.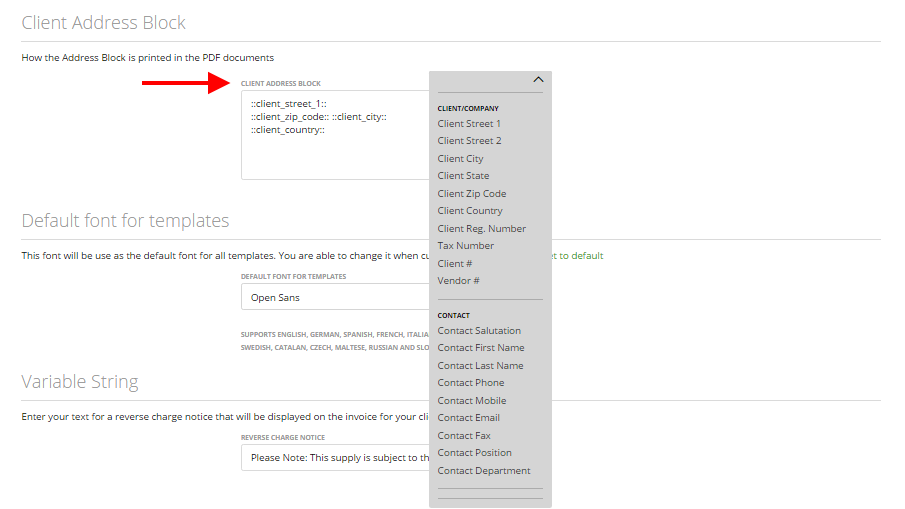 The format you choose will be stored on your zistemo account and available for your estimates and invoices. You can edit it anytime, but consider that further changes will not have any effect on existing invoices/estimates.
Besides, you also have the option to customize the address block for the specific clients by inserting only the fields you find relevant under the following categories:
– Customer/company (client city, client reg. number, client tax number, client zip code, etc.);
– Contact (client salutation, client first name, client position, client department, etc.);
– Custom fields: add up to ten custom fields to fully capture your client's specificity.
Zistemo encourages you to wow your clients by customizing your documents and show a high attention to details such as the format of the "Address Block" from your invoices or estimates. It's fast, easy and professional.
If you want to return to the default view of the Client Address Block, you can click on the "Reset to default" link:

The zistemo has three default formats of the Client's Address Block.
1. The first is for European countries:

2. The second – for the United States:


3. The third one – for the United Kingdom:


This customized address format will be used on invoices and estimates by default. However, you are also able to change it immediately on the 'create invoice/estimate' page, enter the client's address manually or use placeholders: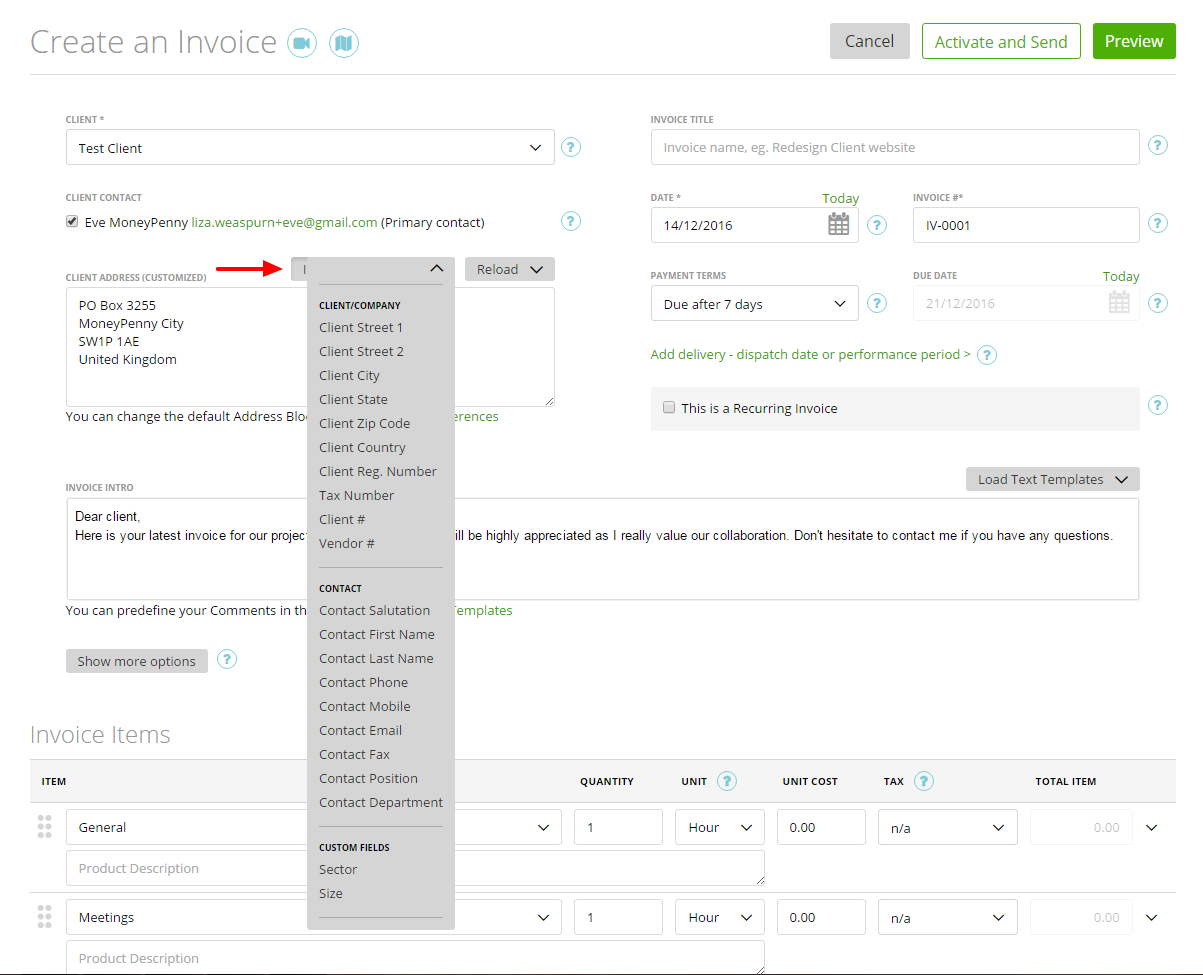 Also, you can easily go back to the customized address (from "Settings" -> "Preferences") or to the zistemo Default Address. To do so you can use two buttons: "Reload client address block" or "Reset to the default block".
The "Reload client address block" option returns the address format to the one which is customized in "Preferences" -> "Client Address Block":


The "Reset to the default block" button returns address to the zistemo Default Client Address block:

Please, keep in mind: if you are on the "Create Invoice/Estimate" page and you delete everything from the Address Block, the client address will be displayed on the invoice/estimate preview anyway. In this case, it will be the zistemo Default Address Format.