December 20, 2022
Scheduler Weekly Planning
Ressource planning by days is suitable to control priorities according to urgency. However, this is not suitable for all companies. To reduce micromanagement, you can now allocate your project's budgets by weeks in the Scheduler.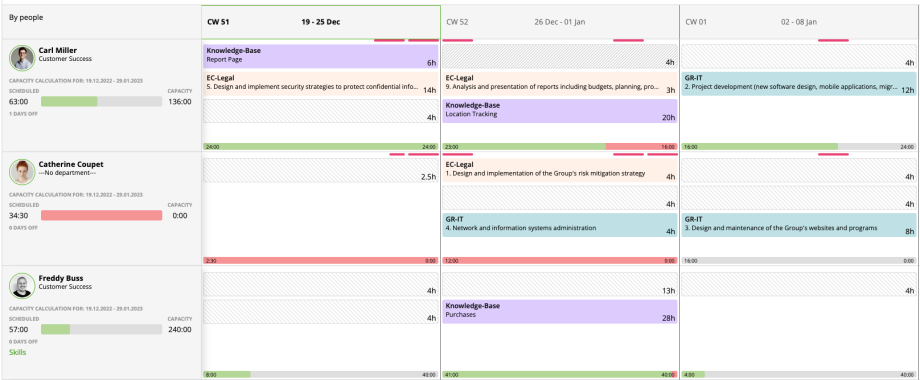 Proposal Release
Our new tool for web-based proposals was previously available as beta. Now we are releasing the feature for digital and interactive proposals! Finally put an end to redundant processes, because 60% of medium-sized companies in Germany print out customer contracts, sign them by hand and enter them again digitally. With zistemo proposals, you can impress your customers digitally.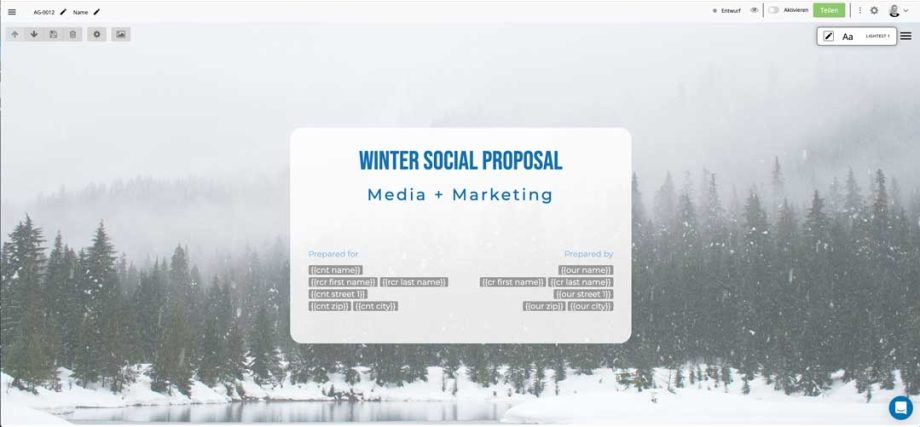 Create now web-based propsoals →
Project Revenue as Report
To give you a better overview of your ongoing projects, we've added a new report to zistemo: Project revenue. Here you can see total costs, revenue and profit for multiple projects as a monetary value.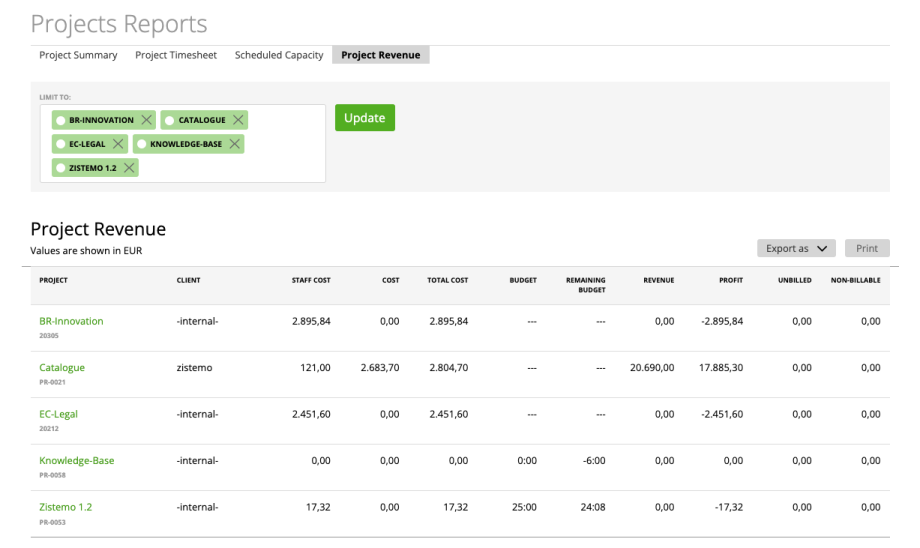 See revenue of your projects →
Bottom-up Employee Scheduling
Top-down planning is ideal for quick planning because no coordination of your team is needed. But often progressive buttom-up planning is more realistic, as the planning comes directly from the team. This also increases motivation and identification with the plan created. Therefore, you can now follow the buttom-up approach in zistemo and let employees plan time tickets in the planner.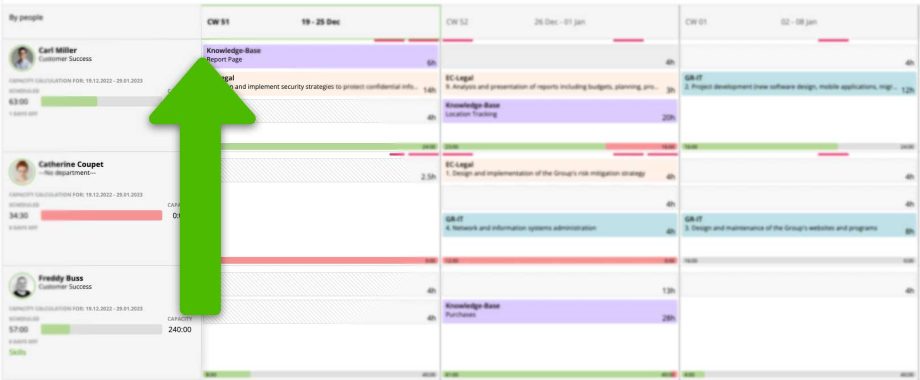 New Placeholder: Subtotal Minus Discount
To make your invoices more transparent to your customers, you can now show the net amount minus discount on invoices.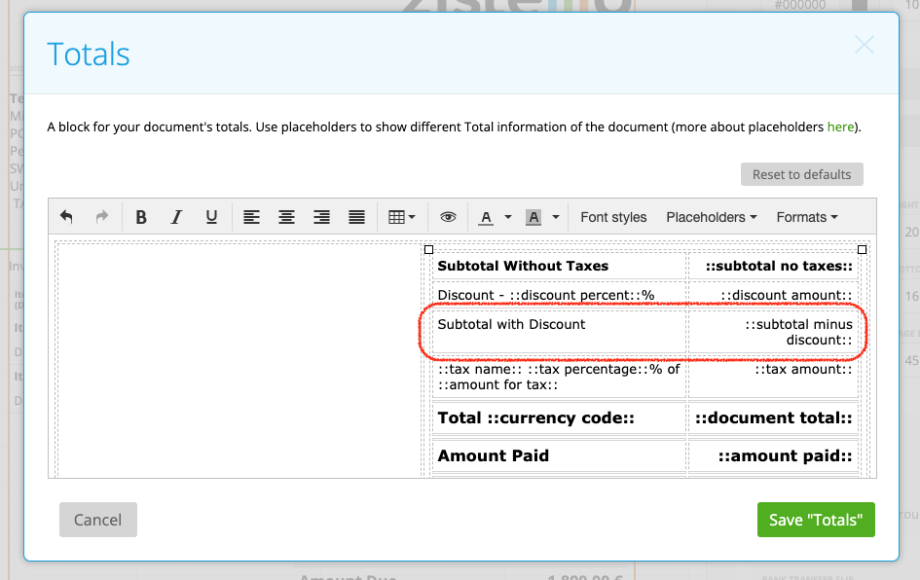 Links in Client Custom Fields
To store and retrieve additional information from your customers more efficiently, links are now recognized in the client custom fields.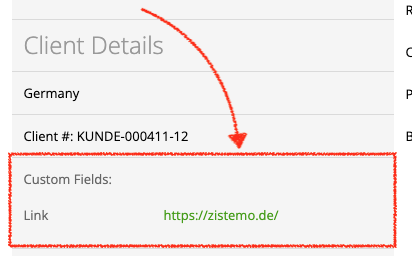 Add URL to client custom fields →
Page Break After Intro Text
Add a page break after your intro text on invoices and estimates to start the pricing on the next page

Display closed tasks for project invoicing
If you invoice a project with flat amount for task as billing method you will now see which task is completed.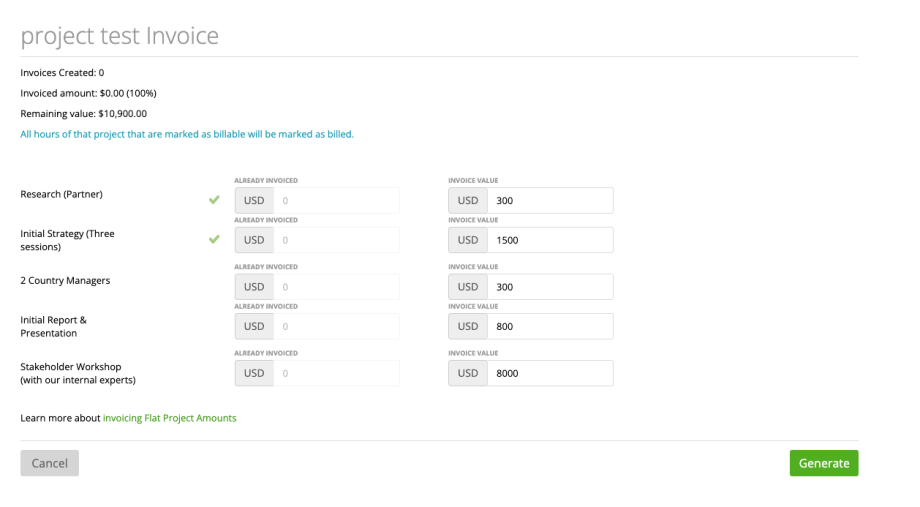 Invoice projects with flat amount for tasks → 
Invoice Report: Sort by Due Date
Sort your invoices on the invoice report by due date.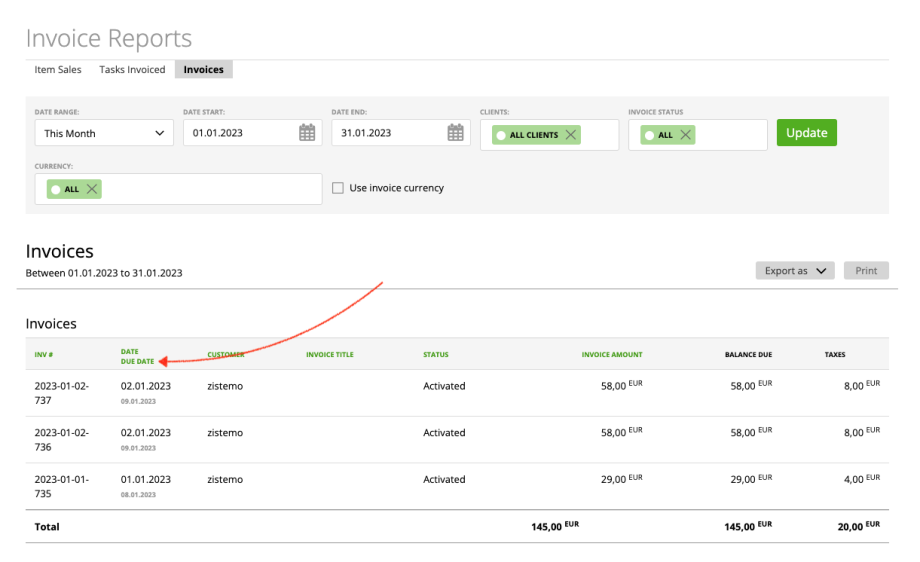 Vacation Entitlement on Vacation Overview
See the vacation days per year on the vacation overview report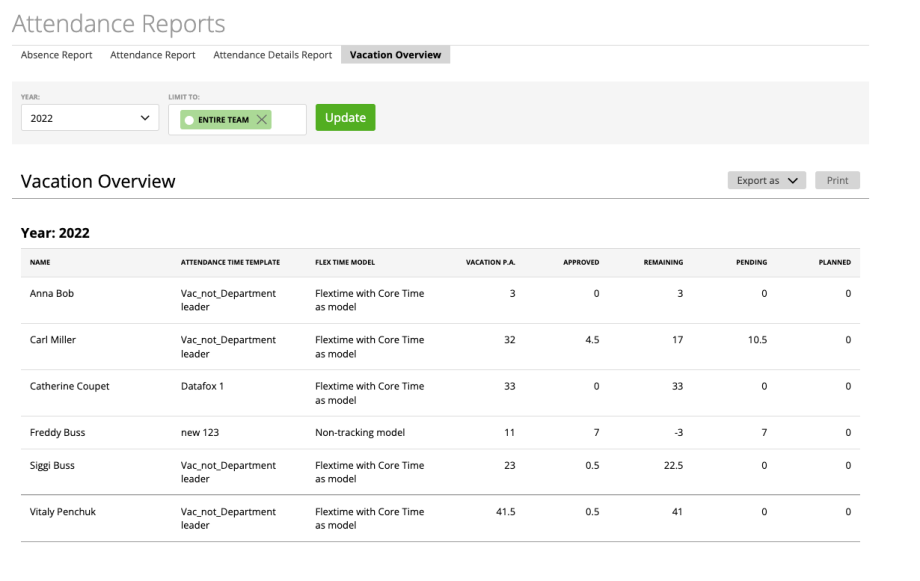 October 12, 2022
Brand new proposal tool as beta
We roll-out the beta version for all existing users on zistemo! Close deals faster with interactive packages, optional items and share your web-based proposal across all devices. Make it easy for your prospects to say "yes!" and get your quote approved in minutes with digital signatures.
Project Custom Fields
Structure you data on projects. You can now set up the field type of custom fields on projects. Define if the custom field is a text or date field, checkbox, dropdown, picklist or multi-select-picklist and lead people to insert proper data.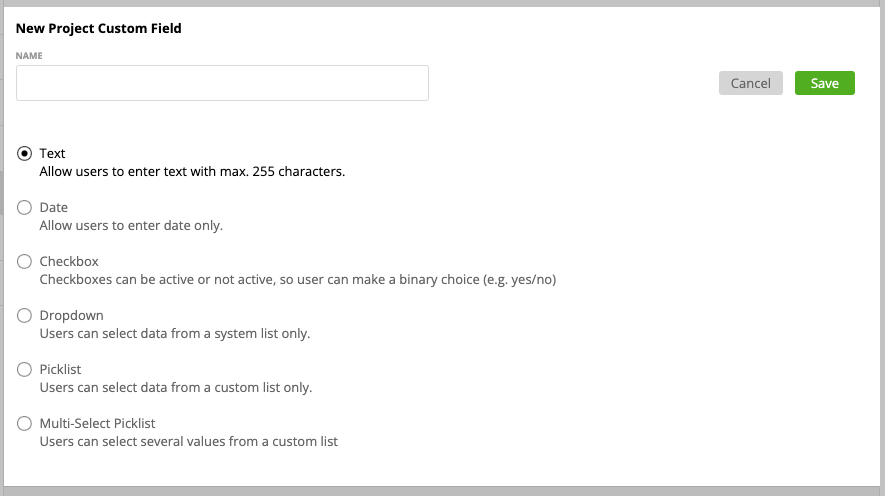 Here more →
Add Sets to Projects
Add predefined set to you projects. This allows you to add multiple items and tasks to a project with just one click, either on the project edit page or project's item list.

CSV Client Import
When importing your clients to zistemo, you can now import several new fields like tax number, company registration number, as well as contact's department and position. Pro Tip: When using a CRM-System you can easily sync clients to zistemo.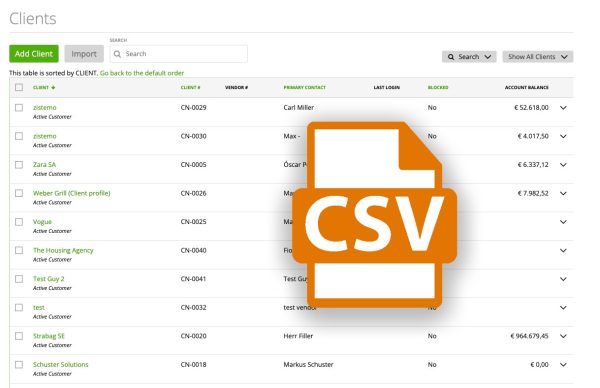 Improved Absende Report
You can now easily review attached documents to an absence directly in the absence report. Plus, you can quickly overview all leave types in a doughnut chart which allows you to deep drill into further details if necessary.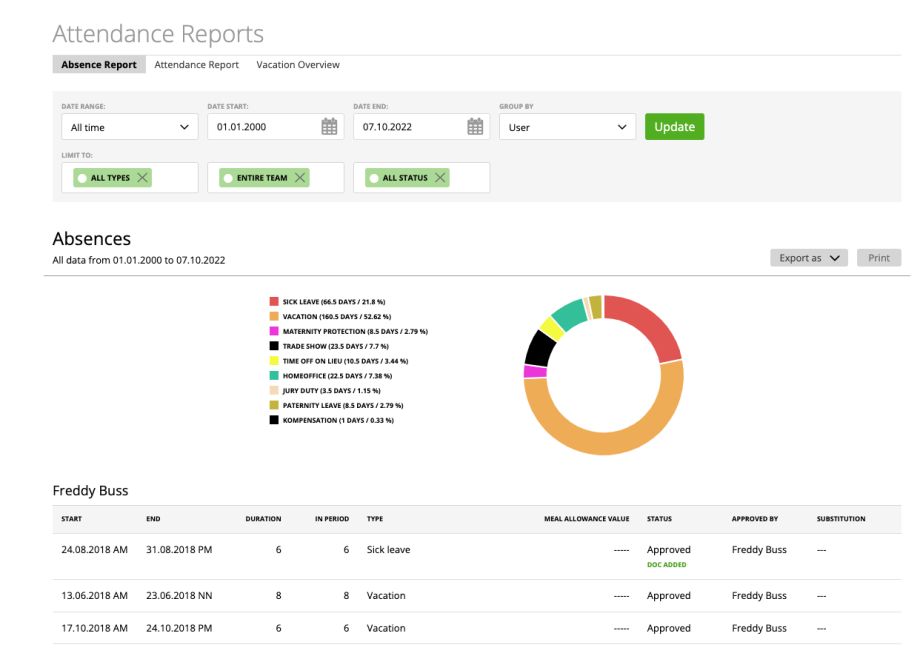 Custom unit on flat amount projects
For more flexibility, you can change the line item unit for projects with flat amount on the project settings.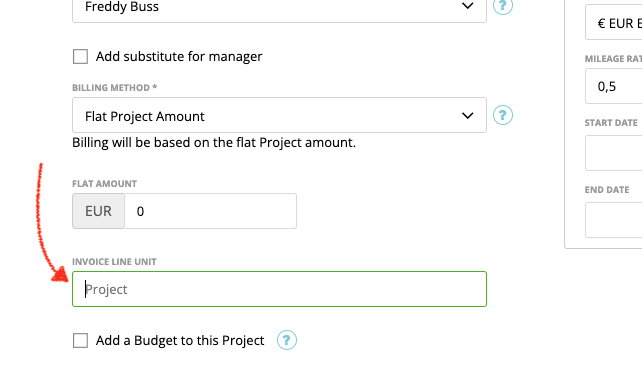 Here more →
Record Payment Search Field
When recording a payment you can now search for invoice and client in a free text field.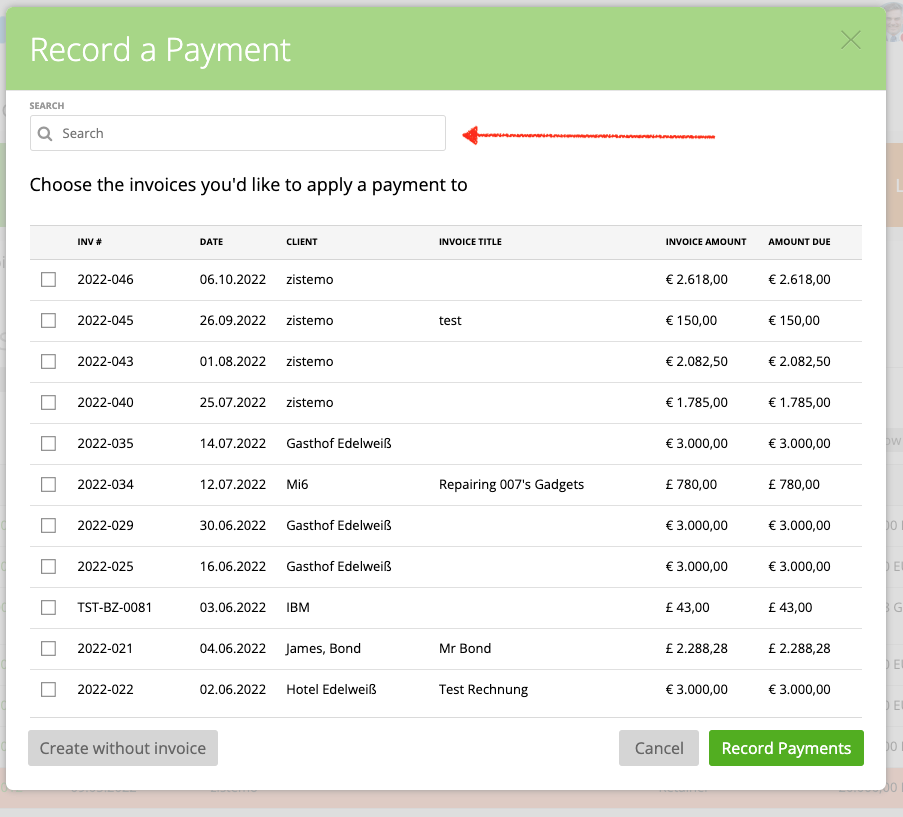 Email Subject for Approval Requests
When receiving an email that your approval for any absence is required, you can directly see the date range in the email subject, allowing you to search for approval emails right in your inbox.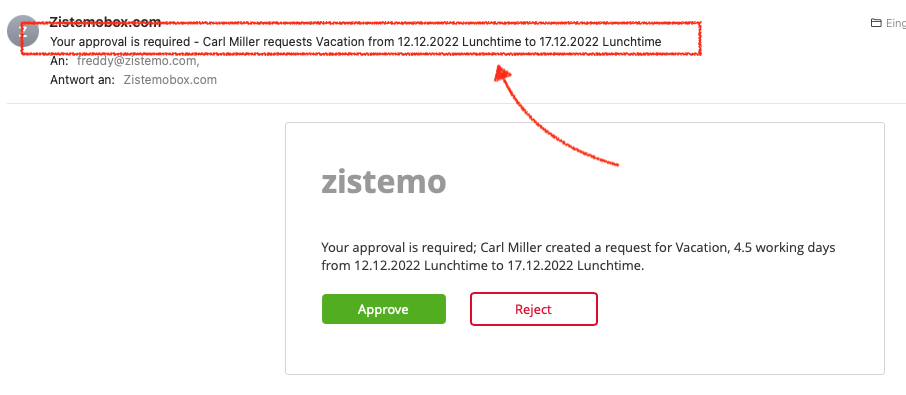 Project History
You can see now in the project history who closed or re-opened a project

New Internal Project Number
When using the client number on project numbers you will see as internal client number now "internal".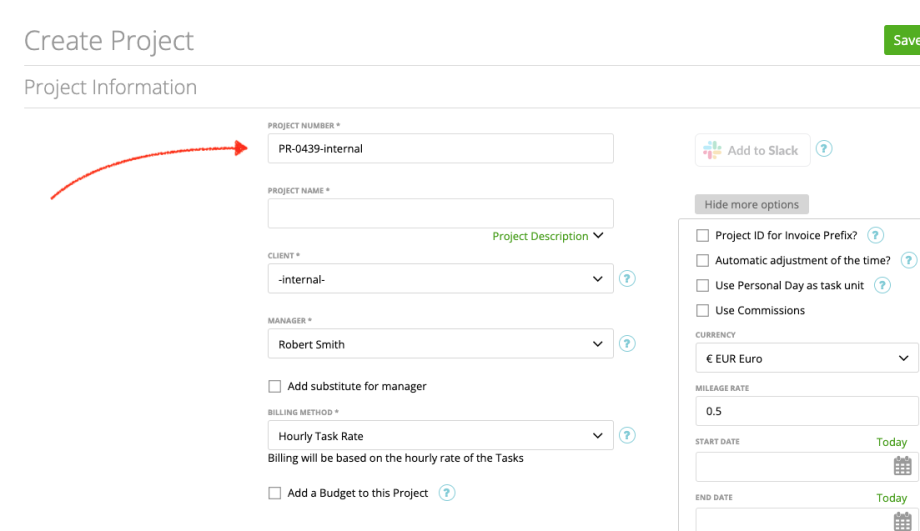 Swiss QR-Code on Retainers
For our customers from Switzerland: You can now also create retainers with QR-code (QR-invoice)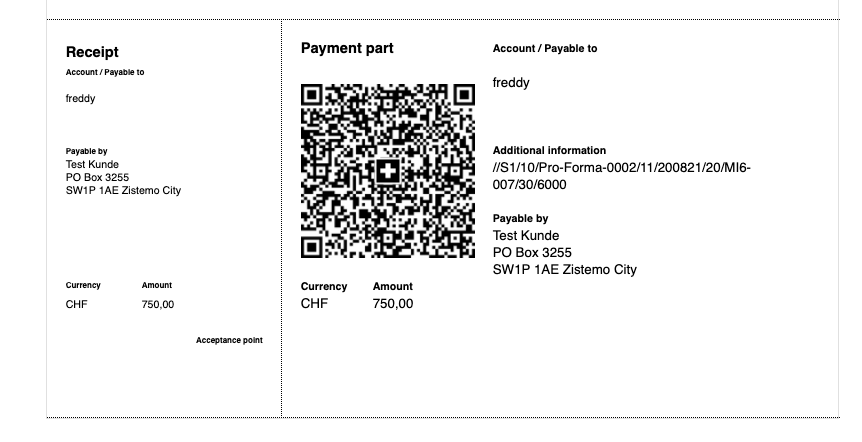 Reverse Charge Expenses with Lexoffice Integration
You can now create and manage expenses where you have to apply reverse-charge with your Lexoffice account integrated. You don't have to do anything, it automatically snycing it correctly by the account number.
Mileage ordering
When sorting mileages e.g. by date, it shows the mileage odometer chronological
Manage Subscription
We improved the page where you manage your subscription. It gives you a more transparent information what's already in your plan.
Delete Timesheet from Invoice
When a timesheet was added to an invoice, you surely can delete it. We now show a warning when deleting timesheets from an invoice that these timesheets will be then again unbilled.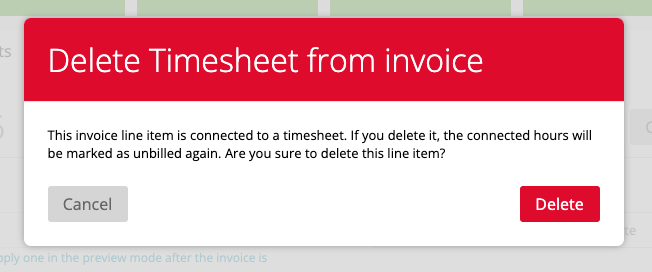 Assign staff to task
When there're allocated hours on the scheduler for a staff, you can't unassign this person from that task in the project.

Service Date on Recurring Invoices
When you create a recurring invoice from a manual invoice it clears the ::service date:: placeholder. Also, it gives you the right invoice intro right ahead.
Rename Payments Collected Report
We renamed the "Payments Collected" report into "Invoice Payments" to be more clear what data it shows.