This report is related to the attendance feature and will give you a detailed absence overview of your employees and yourself.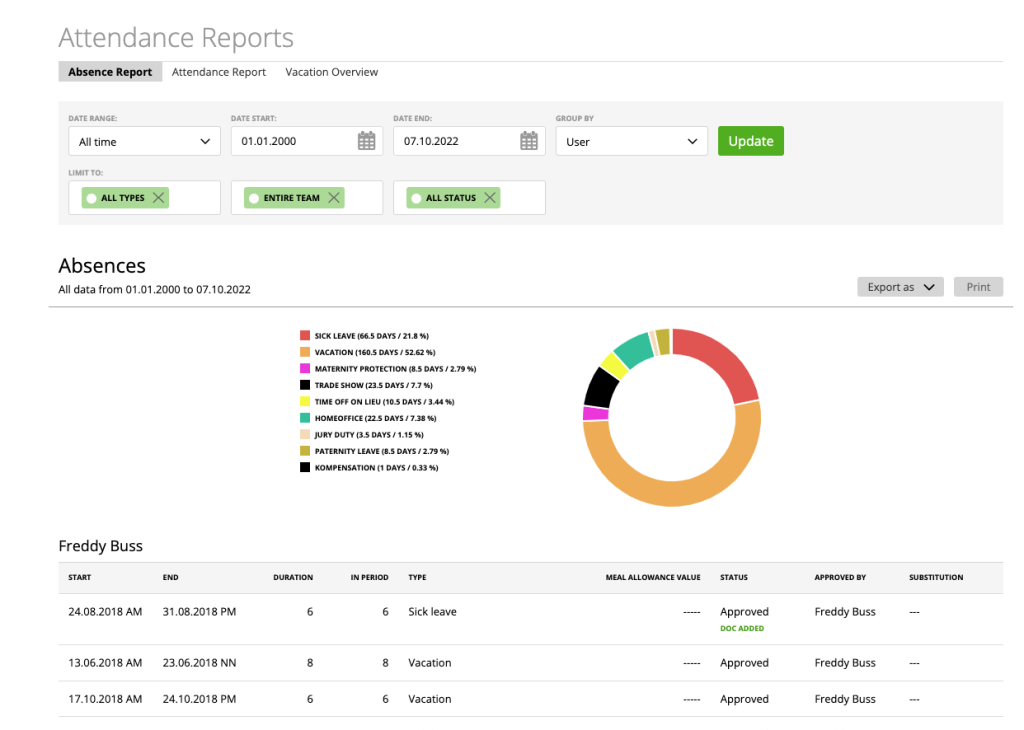 The meaning of 'Duration' and 'In Period' Columns
For example, I'm on leave from 12 January till 14 January: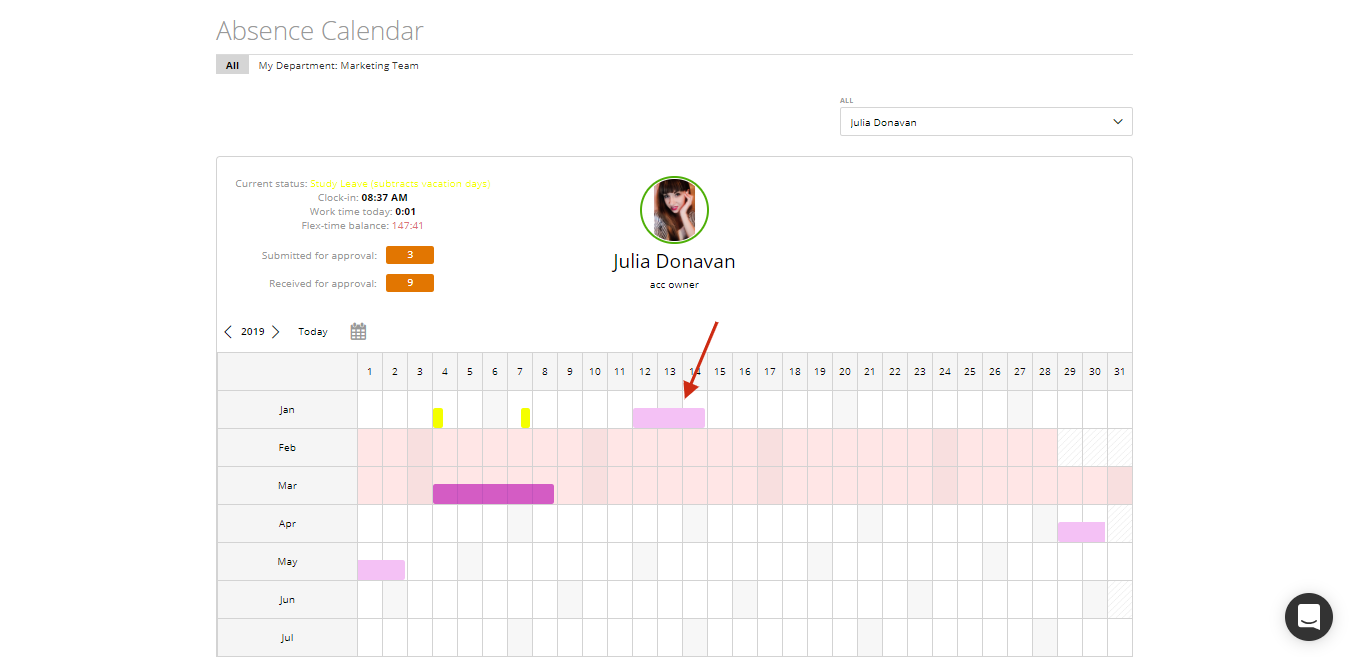 and in the report I would like to see my current leaves from the 1st till 13 January: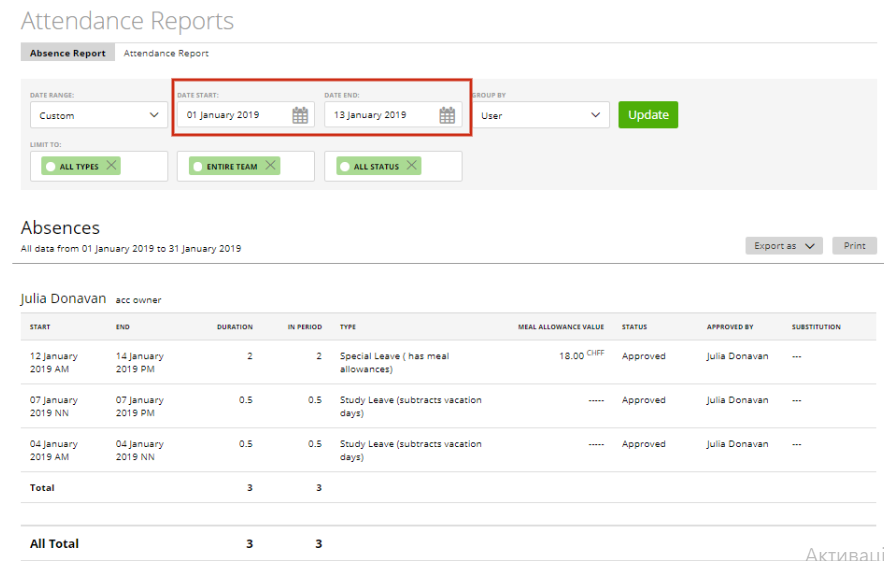 The report for my leave from 12 January till 14 January shows 'duration' 2 (2 working days) and 'in period' 1 (1 working day) as duration of this leave is 2 working days but in the selected period (the date range in the report) from 1 January till 13 January it is 1 working day.
Start by choosing your preferred 'Date range' from the presets or by customizing the date range yourself. Remember to press the 'Update' button in order to be sure your changes will take effect.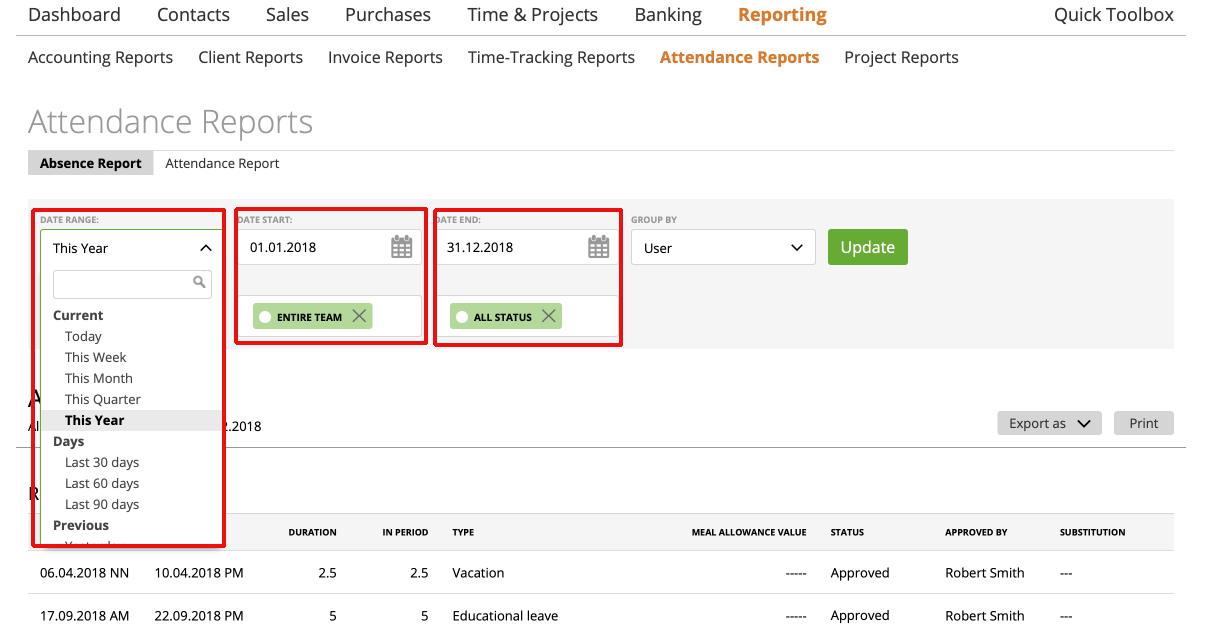 You can also group data by 'User' or 'Leave type'. If you select 'User,' your list of results will be based on the users.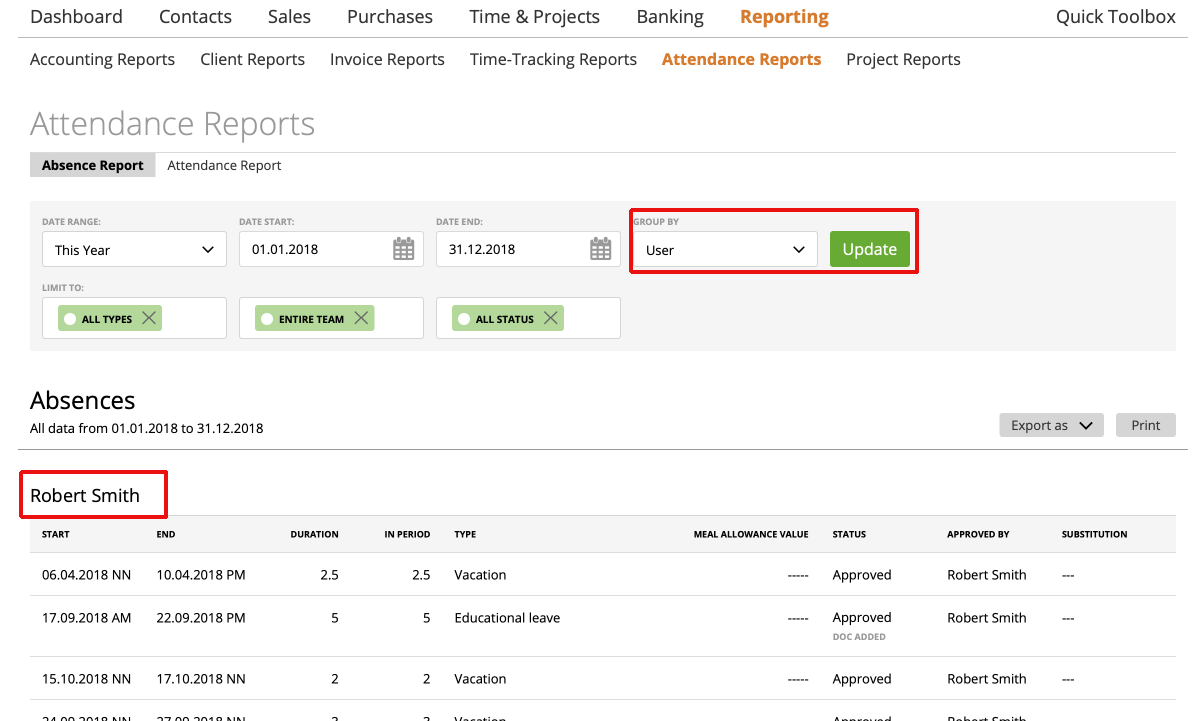 If you pick to list by 'Leave type', the overview will be listed based on the leave types.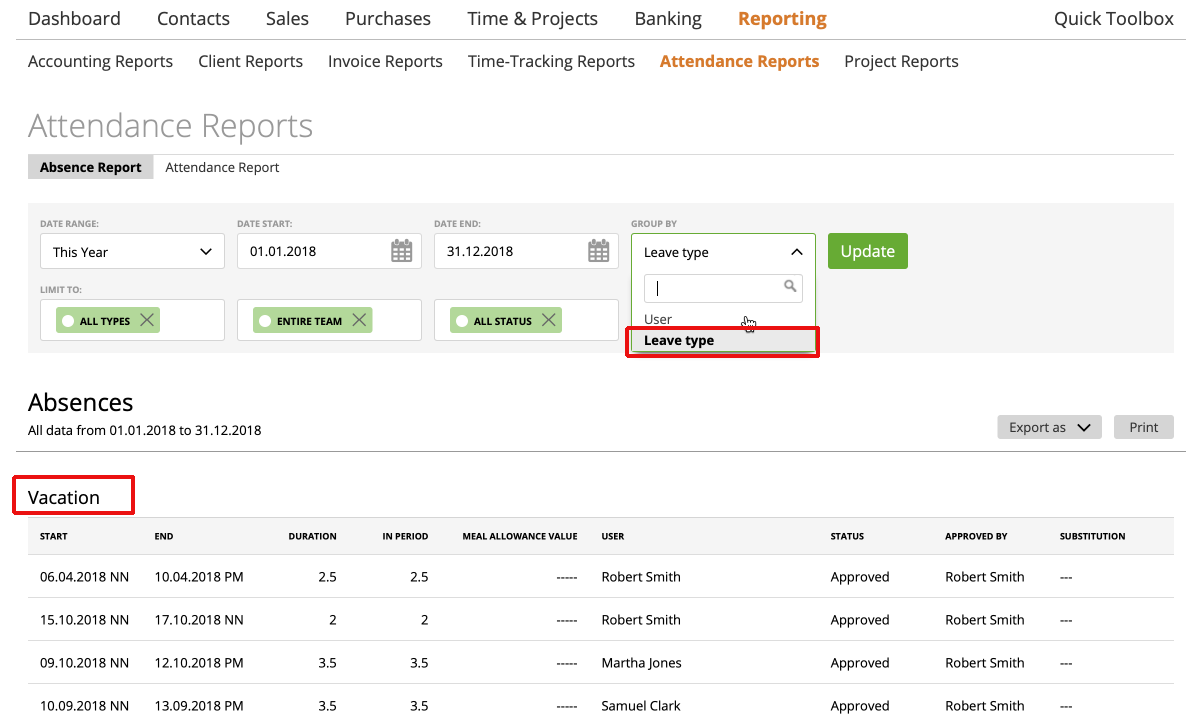 Furthermore, you can filter your report based on:
– Your leave types
– Team members, staff
– Status (approved, pending).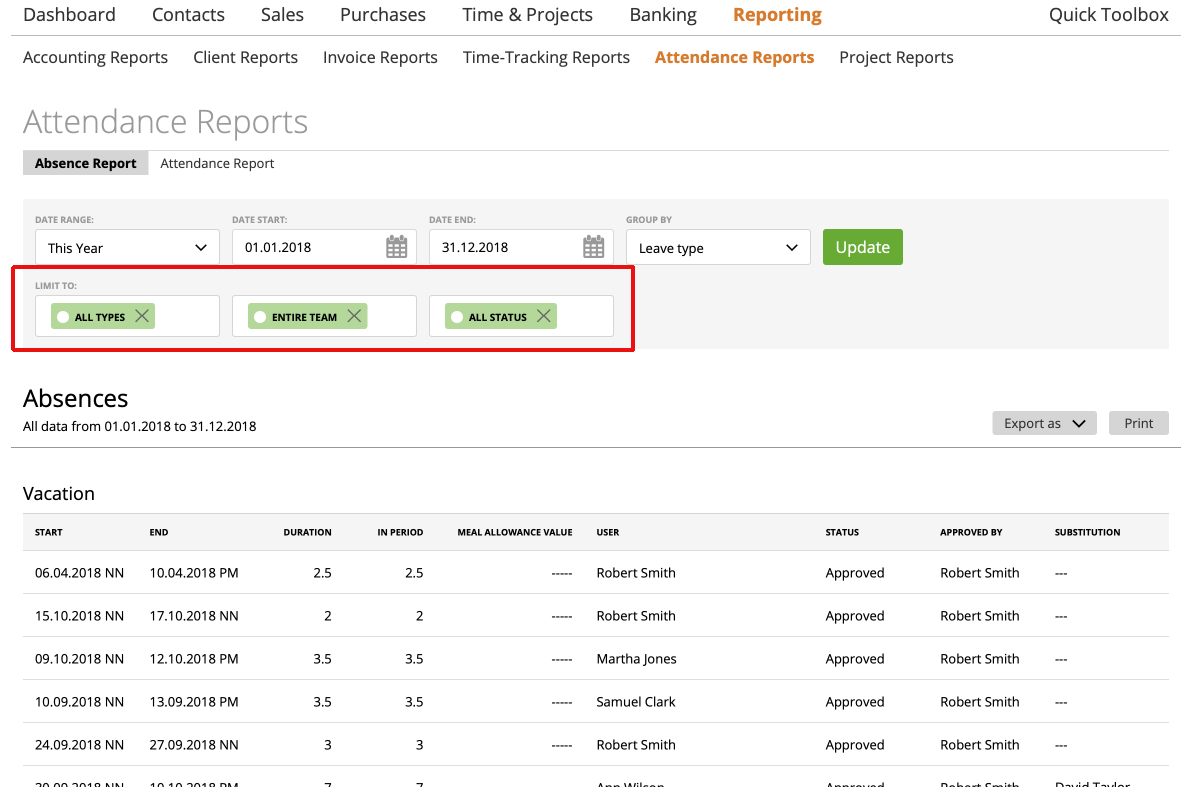 Once you've made your picks, you'll be able to export the report via PDF, CSV or EXCEL.