You can add your own input fields to a project on MoneyPenny. These fields are in the "Custom fields" tab available on Projects.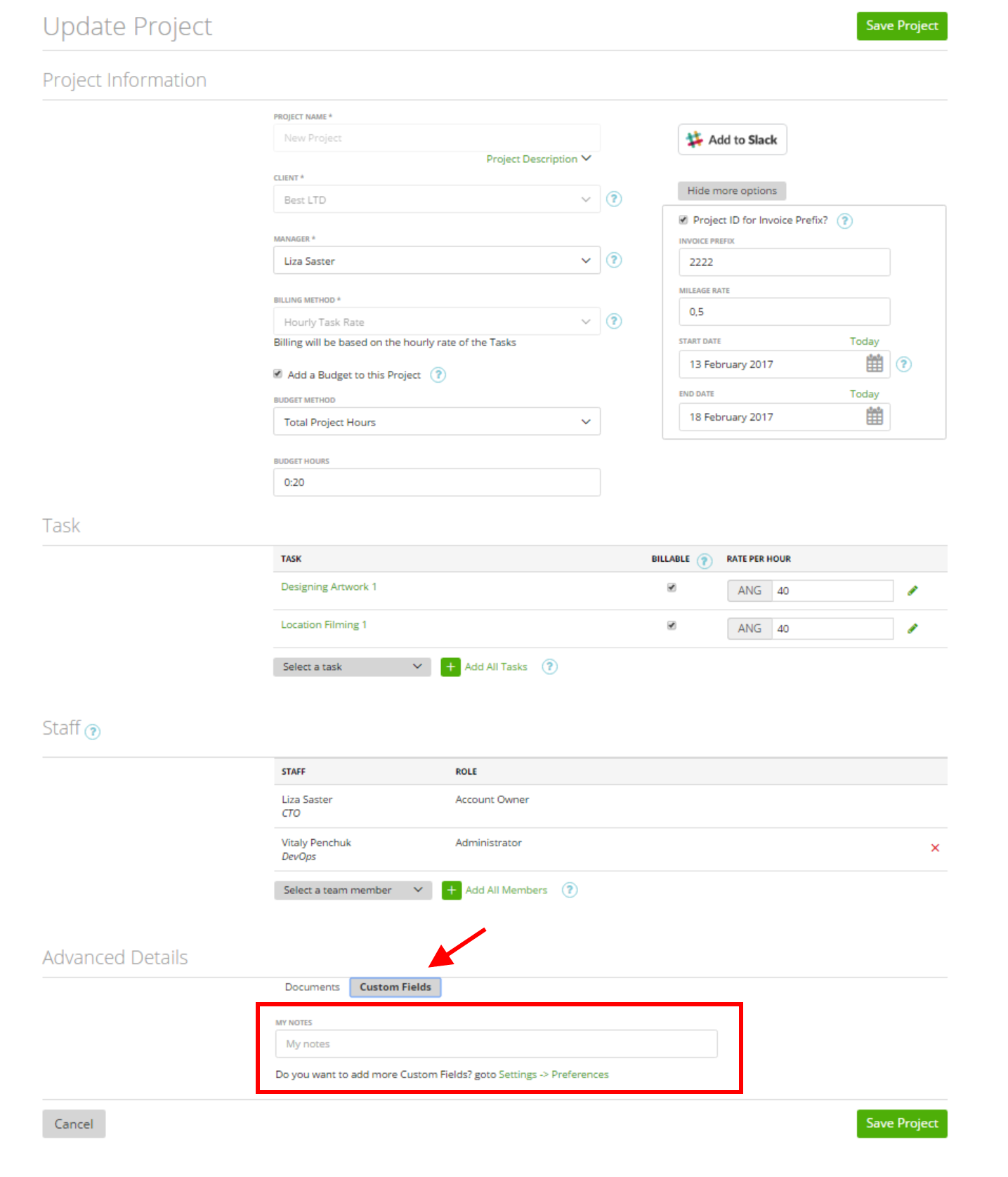 Add New Custom Fields in Settings -> Preferences and Save Changes:

Next, it will appear on Projects as shown below:

If you fill the custom fields on Project, the info will appear on the Project Dashboard as you can see in the screenshot below: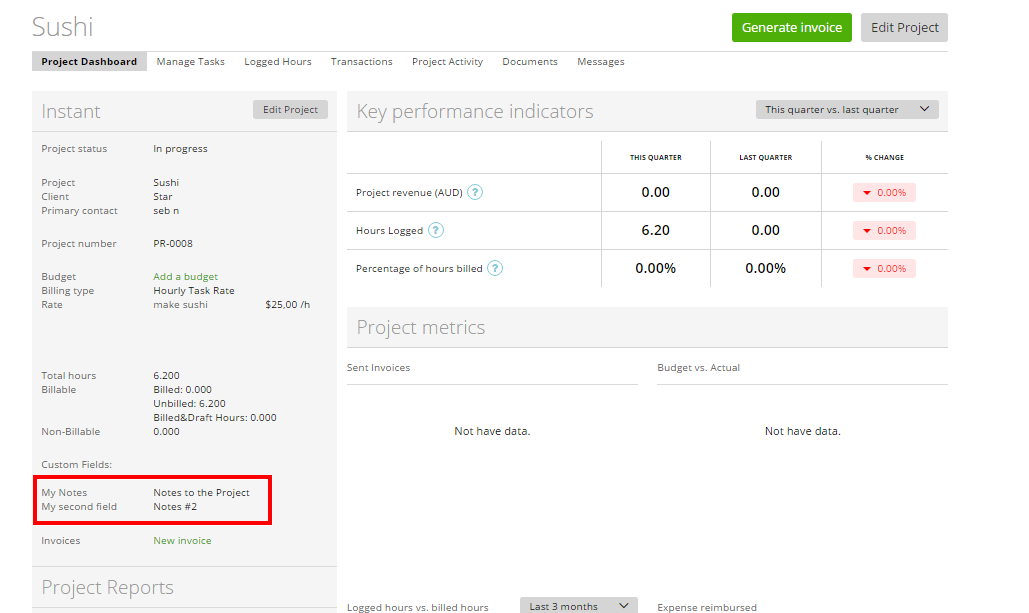 Important: if you delete a custom field from Settings -> Preferences, it will also disappear from Projects even if it was populated (so you will lose this data).
Where I can create/change/delete Project Custom Fields?
By default, you don't have the project custom fields in your account. However, you can easily create them in Settings -> Preferences -> 'Project Custom Fields' block: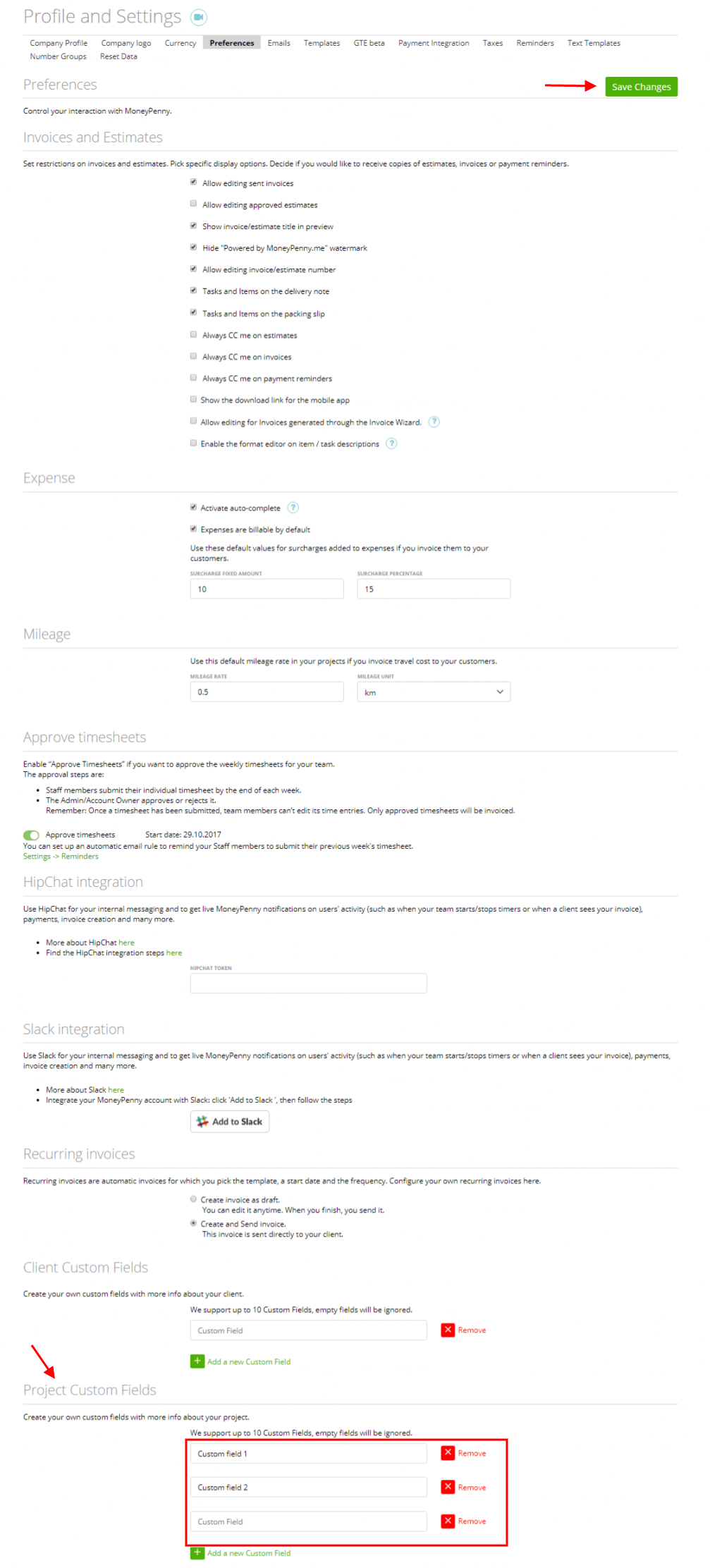 Next: click 'Save Changes'
Now you can go to your Project page and add information to the custom fields: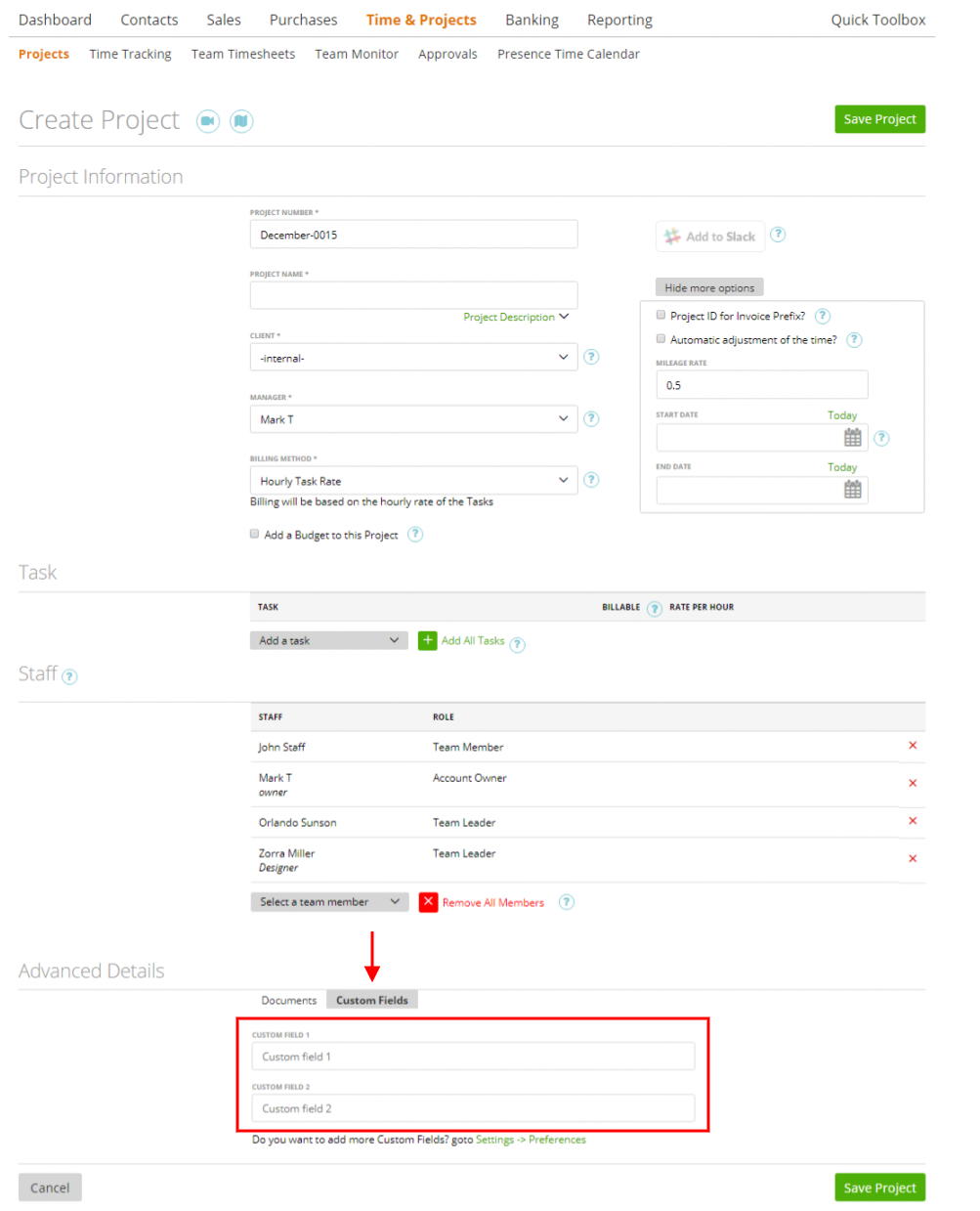 If you want to change or delete any custom fields, you should go to Settings -> Preferences -> 'Project Custom Fields' and add your changes.
IMPORTANT: if you edit or delete custom fields, they will be automatically updated (changed/deleted) on the project page.