How to login via browser
How to login via mobile app
Via Browser
You can access your account with the business link of your company. This will be sent to you in the invitation email – https://YOURTENANT.zistemo.com/user/login
When you reach the login page, simply insert your username/e-mail address and password, then click 'Login'.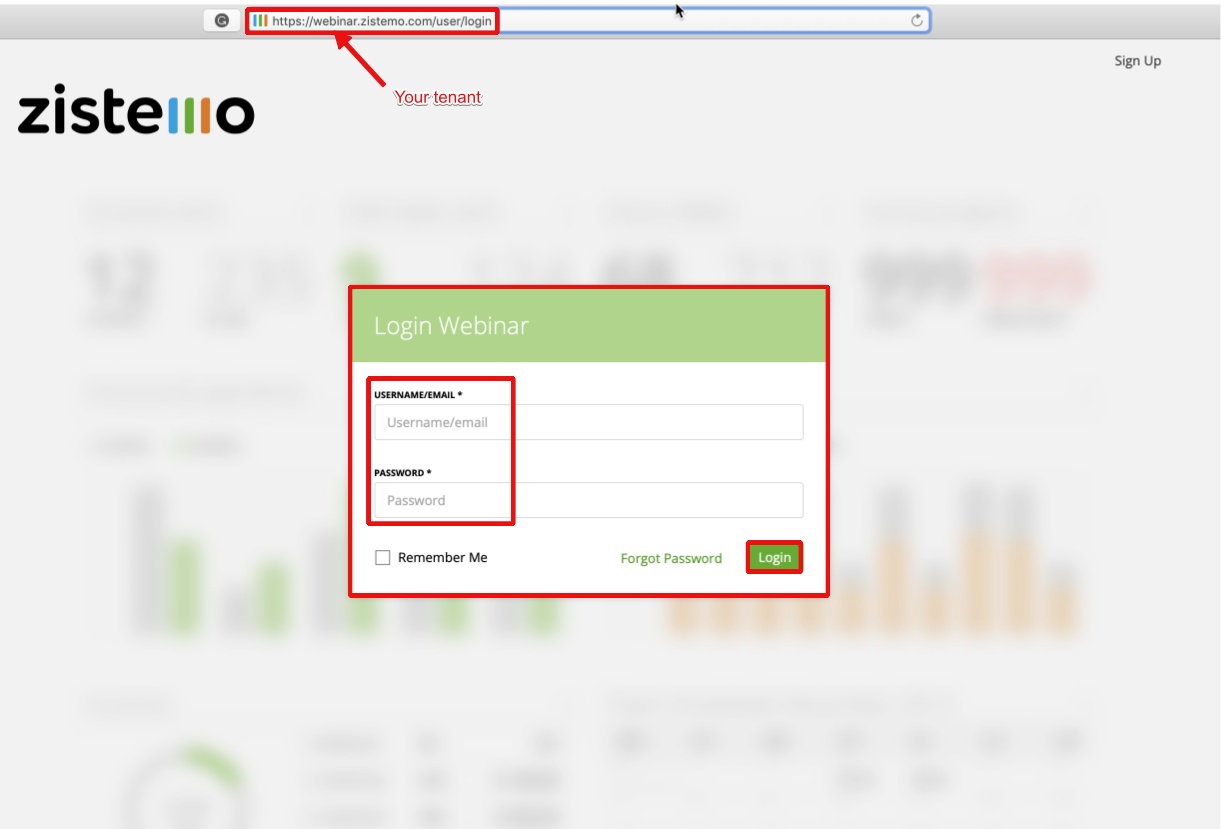 I logged in to my account, but I can't access all my features
This may happen if you log in to your account with the credentials of another user role. (Account Owner – Client – Staff Leader – Staff Member – Capture Data – Tax Consultant)
Different roles will have different access levels to your company account and logging in with different role credentials will change the displayed account view.
What do I do if my account is past due or suspended?
Don't panic. After cancellation, we always save your account data for some period (you will receive a notification). Data will be restored following payment or purchase of a new subscription plan.
To buy a subscription:
Log in to your account ➝ click 'Upgrade' on the required plan ➝ enter your credit card details and click 'Save'.
For more about subscription plans click here
Via Mobile App
You can access your account with the subdomain of your company. This will be sent to you in the e-mail, following registration.
Login is in the app without "https://" so: add only your tenant/company name as following:
YOURTENANT.zistemo.com
In the next step, you enter your email address and after this step your password.