How do the clients pay invoices?
To pay the Invoice online your client has to be invited to join zistemo. How to do it please read here
Your client's payment options will be displayed in the invoice preview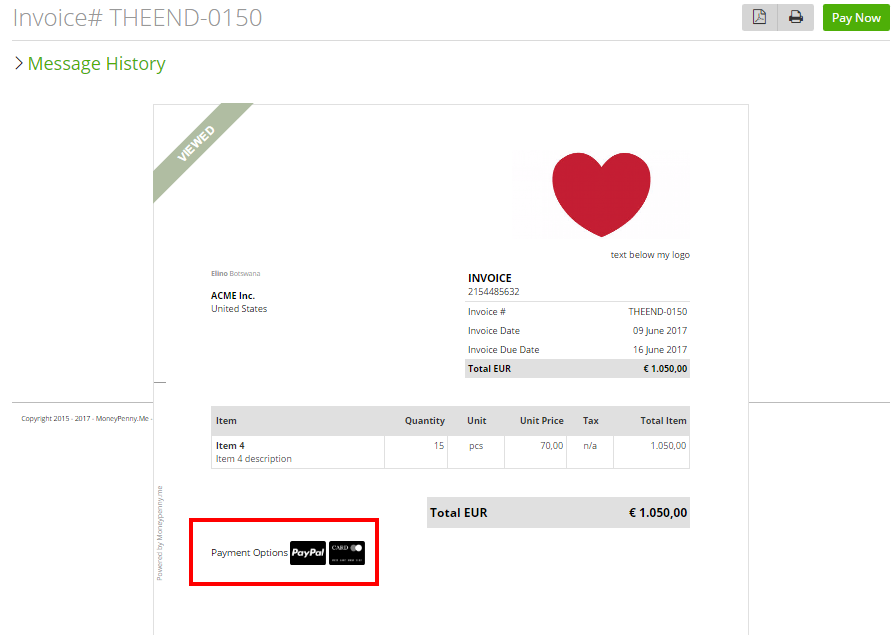 Your client will be able to make an online payment by clicking on 'Pay Now' on the invoice preview.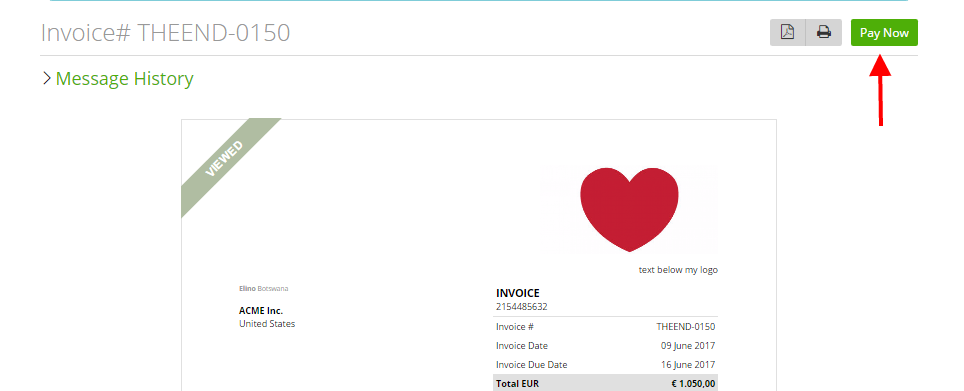 ➝ choosing one of the available payment options

➝ using online payment service for making payment.
You will be notified by email when a client makes a payment to you. Click here to find out more about this feature.