The "User Presence" report (Reporting -> Time Tracking Reports -> User Presence Report) in zistemo is based on Presence Time Calendar data.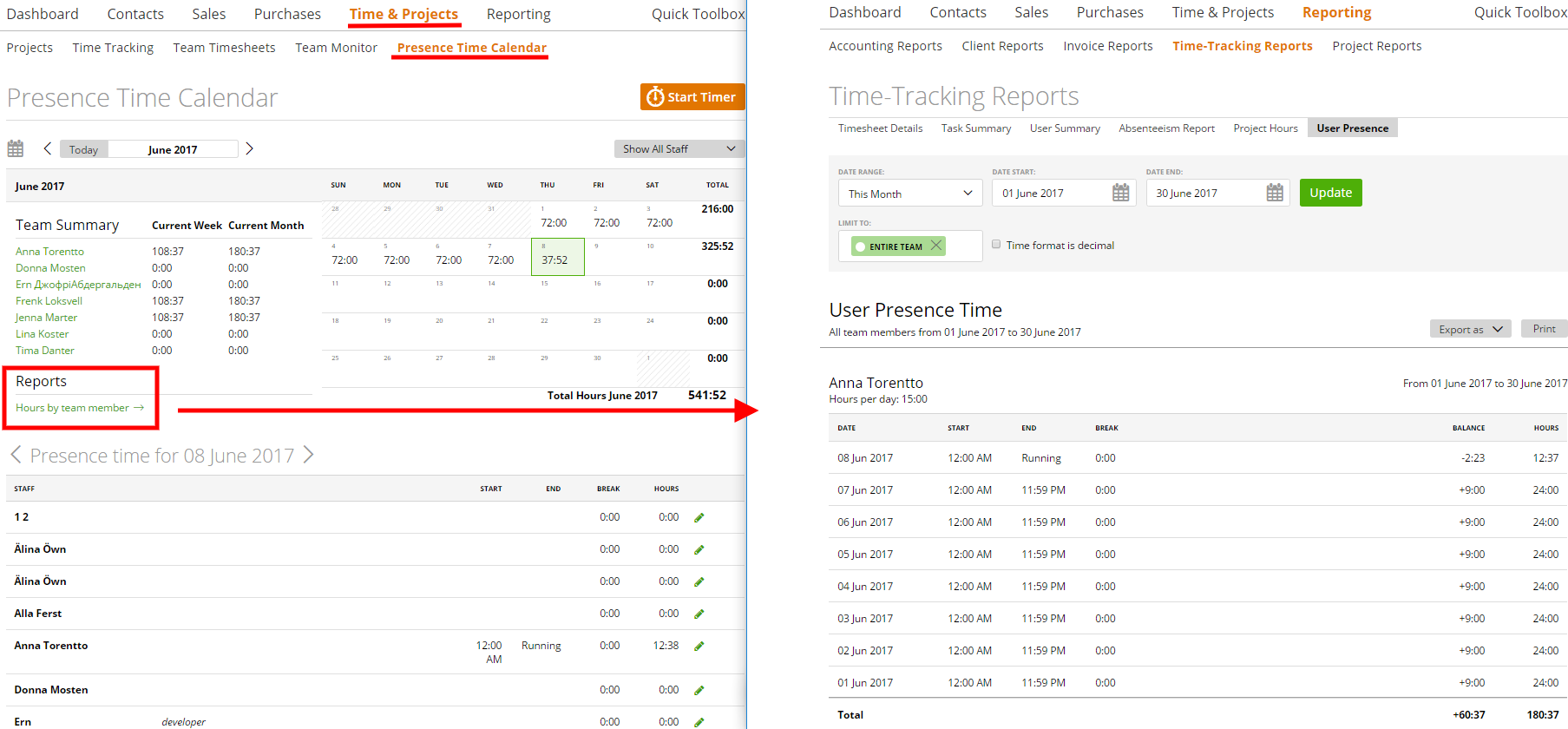 All data for this report we take from the Attendance Monitor.
The 'hours per day' we take from the Attendance Template.
So 'start time' its 'clock in', 'end time' its 'clock out' and 'break' its 'break':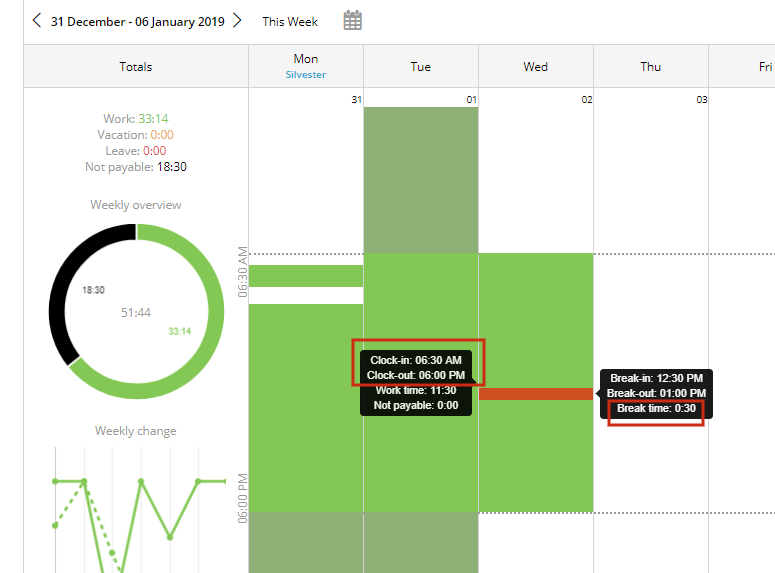 And this is how it looks like in the report: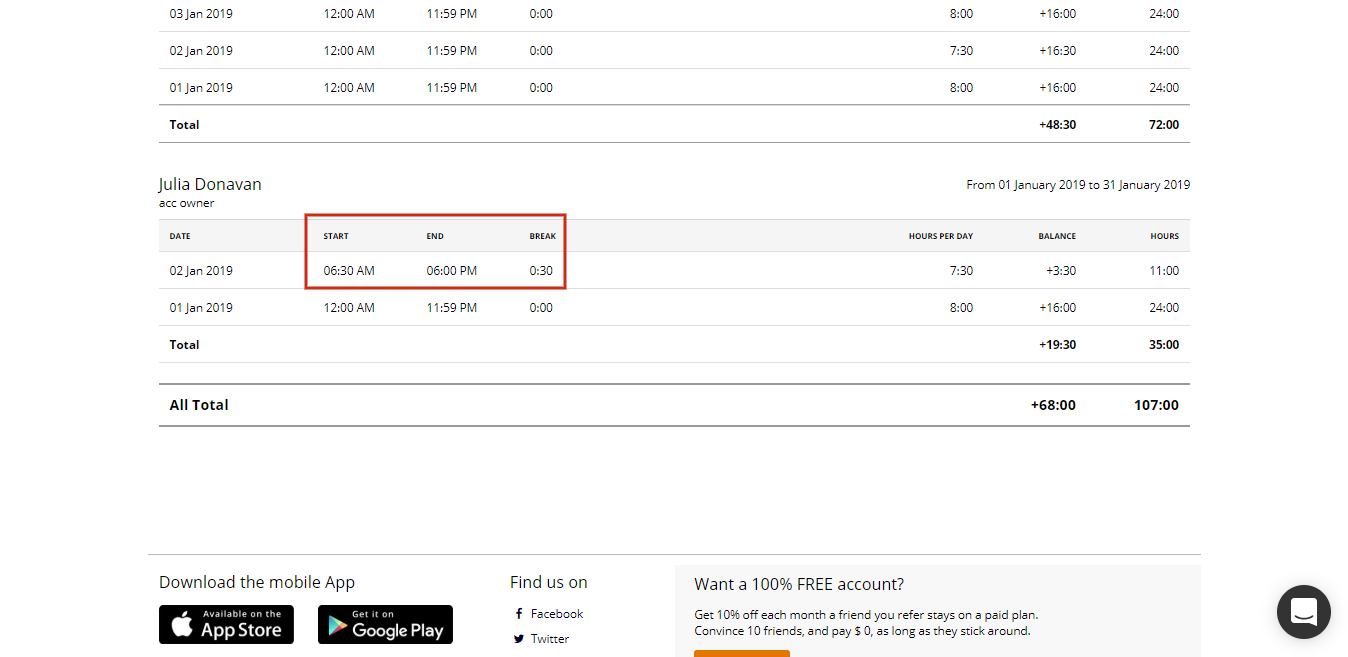 The column 'hours' its attendance hours (include working time and not payable and exclude break time):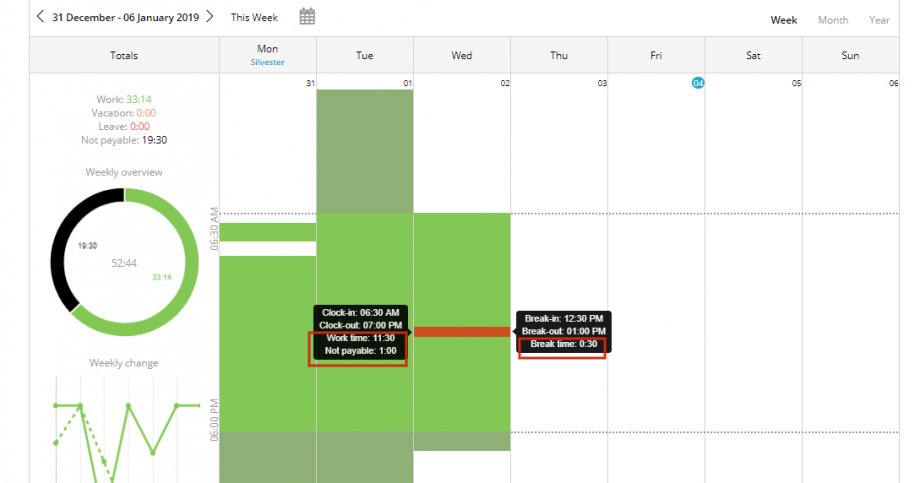 and the 'balance' we calculate according to the info in the columns 'hours per day' and 'hours'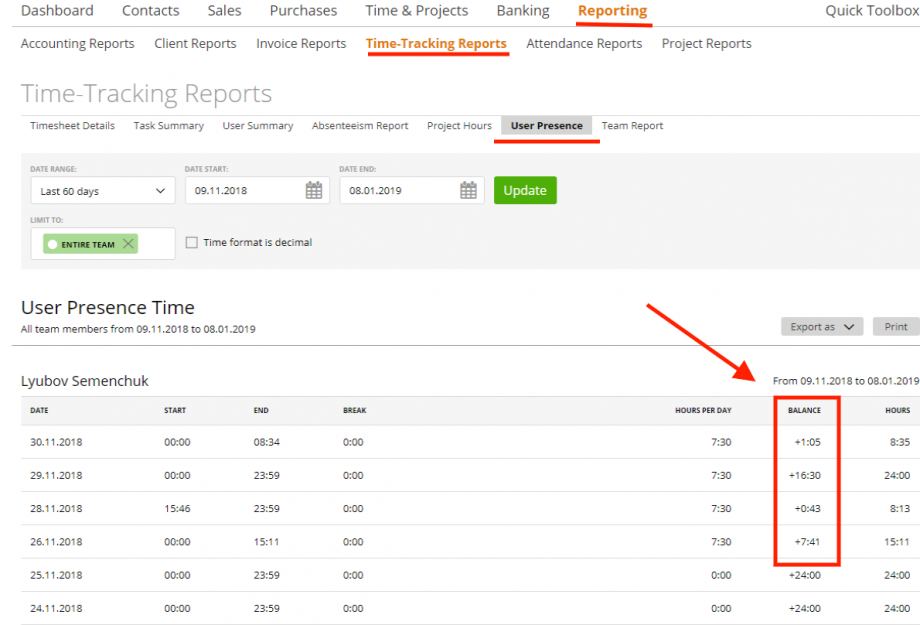 You can use a special filter to view information by time period (date range) and team members.

Also, you can export this report in CSV, PDF and Excel formats or print it by using the related buttons.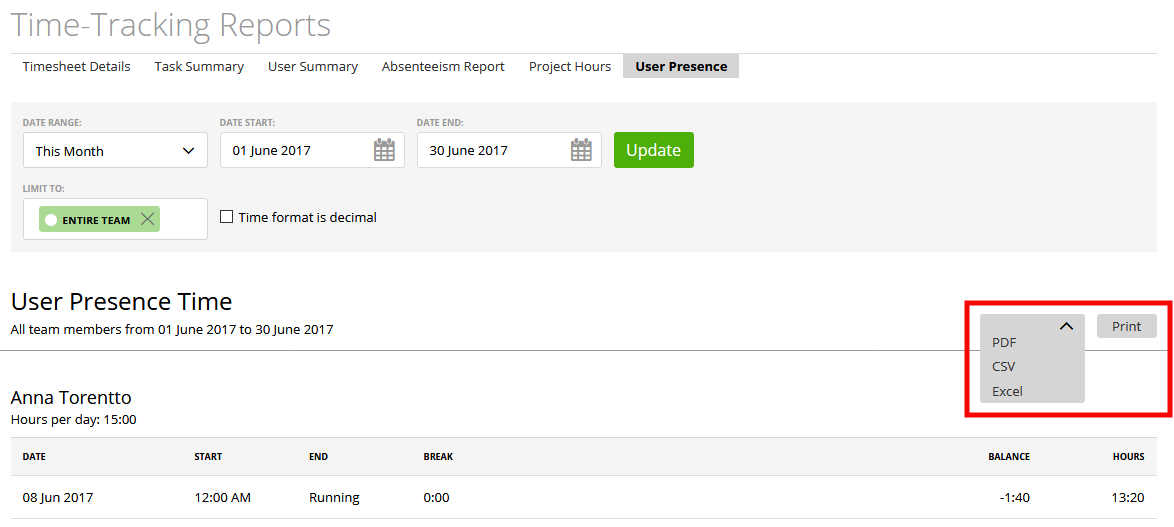 This report is visible for all staff roles, but only users who are "Account Owner" and "Admin" can see their own as well as other members' data. Team Leaders, Team Members and "Capture Data" users will only be able to view their own presence status time details.
Time format

By default, the time format is displayed with a colon (for example 03:15), but it can be shown in a decimal format (for instance 3.25) after checking the box "Time format is decimal" and clicking "Update".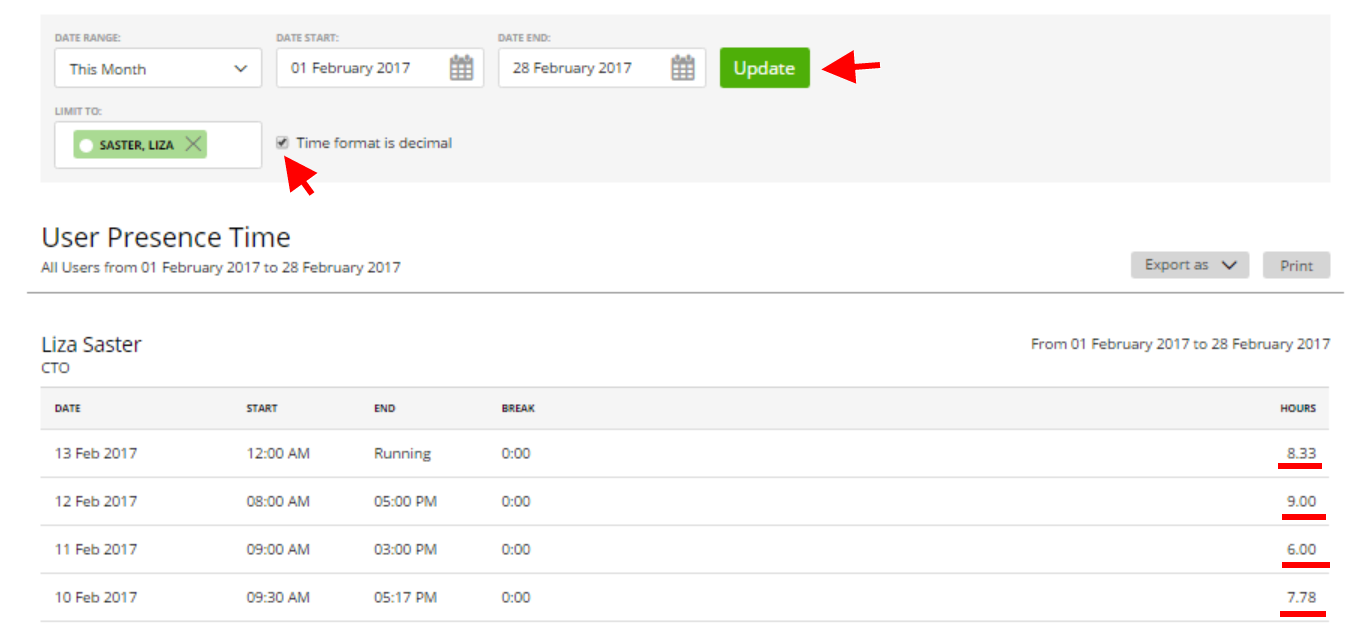 Note: we don't just replace the colon with a decimal separator, we also convert standard time format into a decimal number format. So that 3:15=3.25 hrs. or 5:30=5.5 hrs. etc. It can be helpful if you export this report as CSV or Excel – and use different formulas to calculate the information.