The "Project Hours" report shows the total hours spent by team members. You can easily find it in Reporting -> Time-Tracking Reports: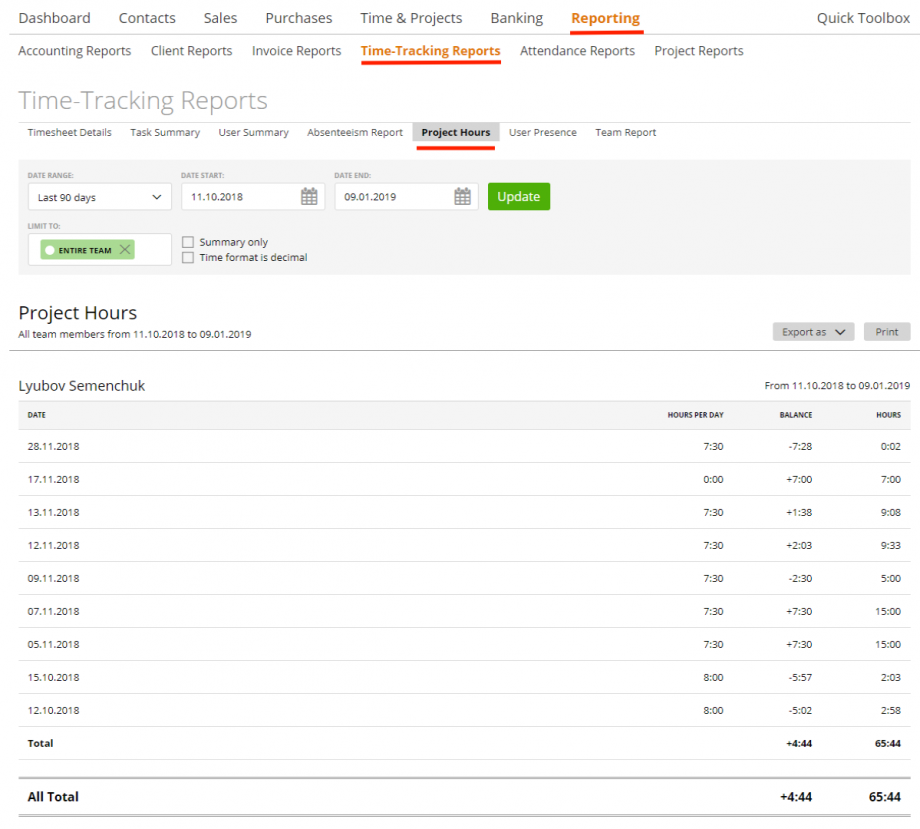 In the report table, you can see the following:
* date – when the time was logged
* hours – the amount of logged hours
* balance – the difference between hours and "hours per day" (note: you can set it on "Edit Staff" page -> 'Working Hours' block).
* hours per day  – this info we take from the Attendance Template -> Work Time Rule and only here the Account Owner or an Admin can manipulate with the hours per day: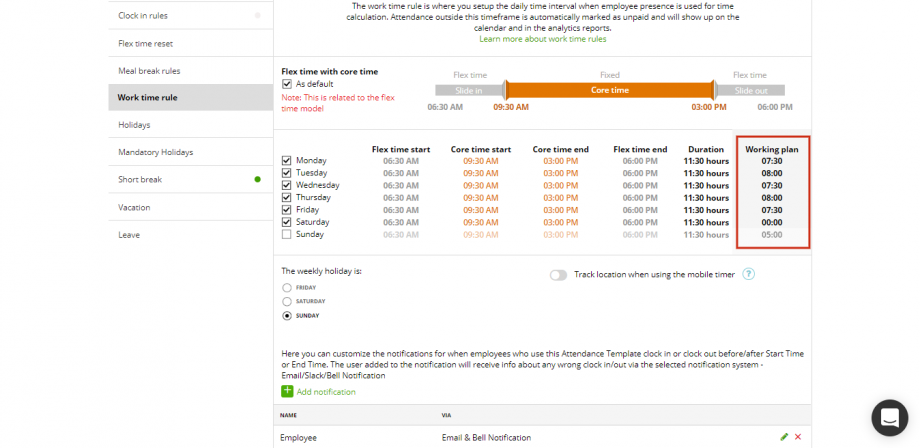 In case if the staff is assigned to the Attendance Template with flex time model 'non-tracking model' or if a company doesn't use the Attendance Time module then for this report the 'hours per day' we take from the staff profile, so the user can update hrs per day here: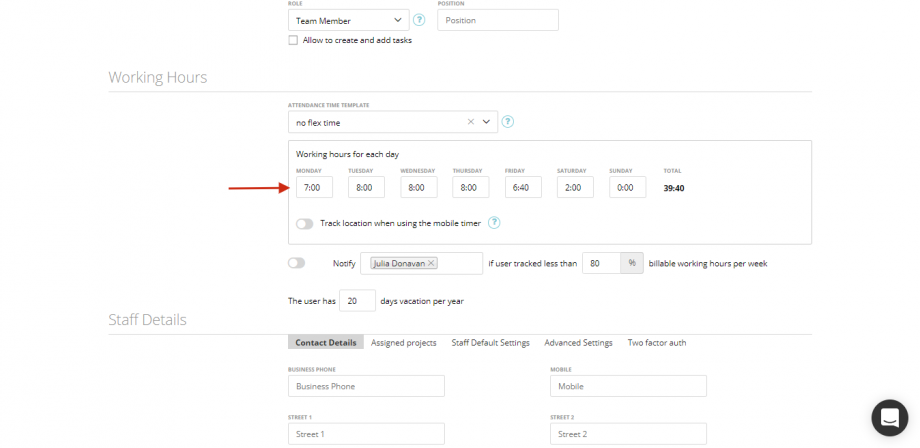 This report is the same as Absenteeism Report but in the Project Report, we show all project hours then compare with hours per day (from the attendance template -> working hours) and show the balance.
You can filter this report by date range or by members, and also you can summarize data by clicking "Summary only" and set the time format.

Export or print this report by clicking the related buttons:

Note: Project Hours Report is available for all staff members, BUT the following rules apply:
– only Account Owner and Admins can see all members data;
– Team Leader sees only his own, Staff Members' and Capture Data members' data;
– Staff Members and Capture Data can only see their own data.