Work-Time rules
Ignore work times rules
Work-Time rules
The "Work time rules" section (Settings -> Attendance) is where you set up the daily time interval when employees' presence is used for time calculation. Attendance outside this timeframe is automatically marked as unpaid and will show up on the calendar and in the analytics reports.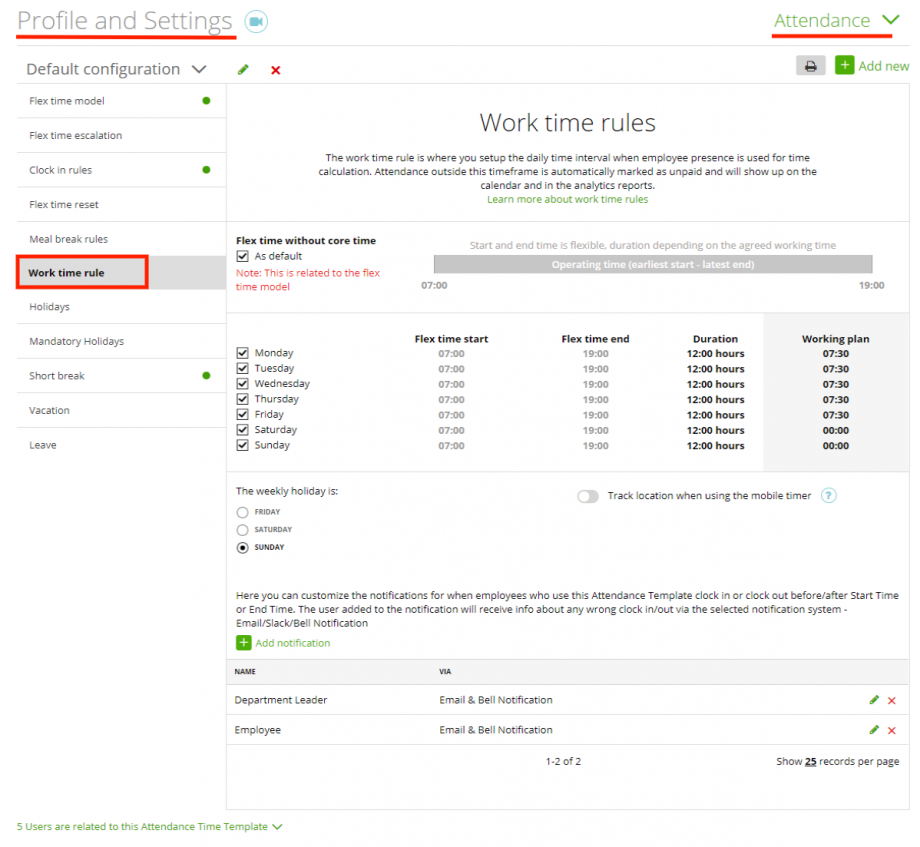 Note: This is related to the flex time model which is set as default under the 'Flex time model':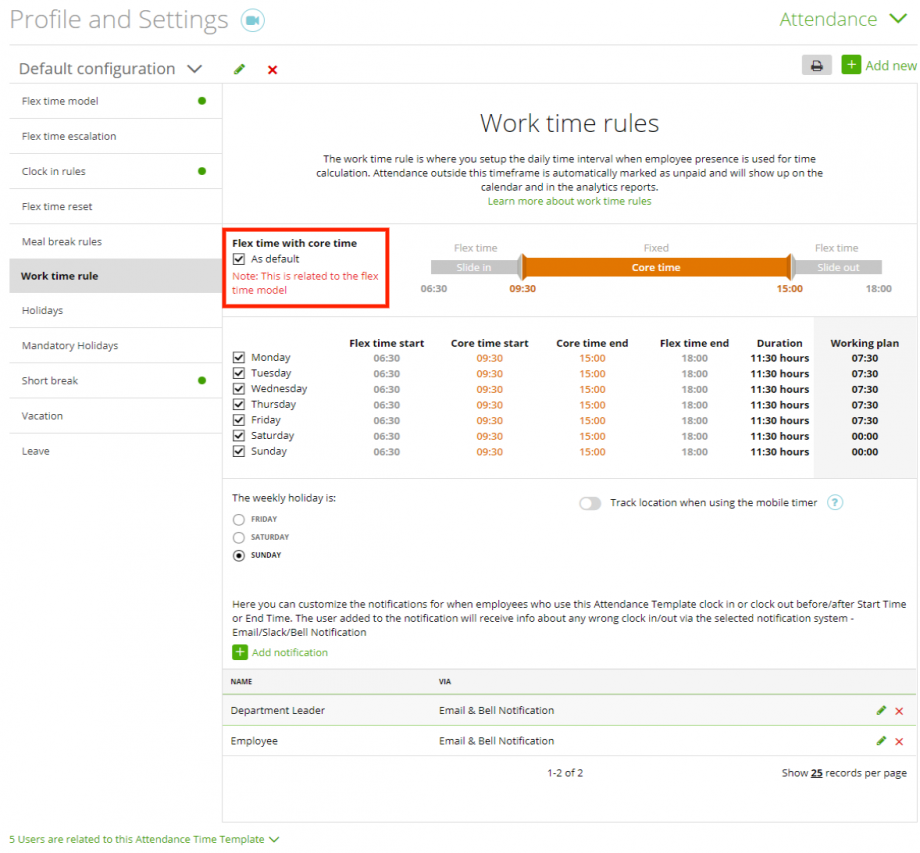 If you want to change the hours, just click on the orange numbers and replace them with your preferred times.
You can also choose which workdays you want to use for your staff: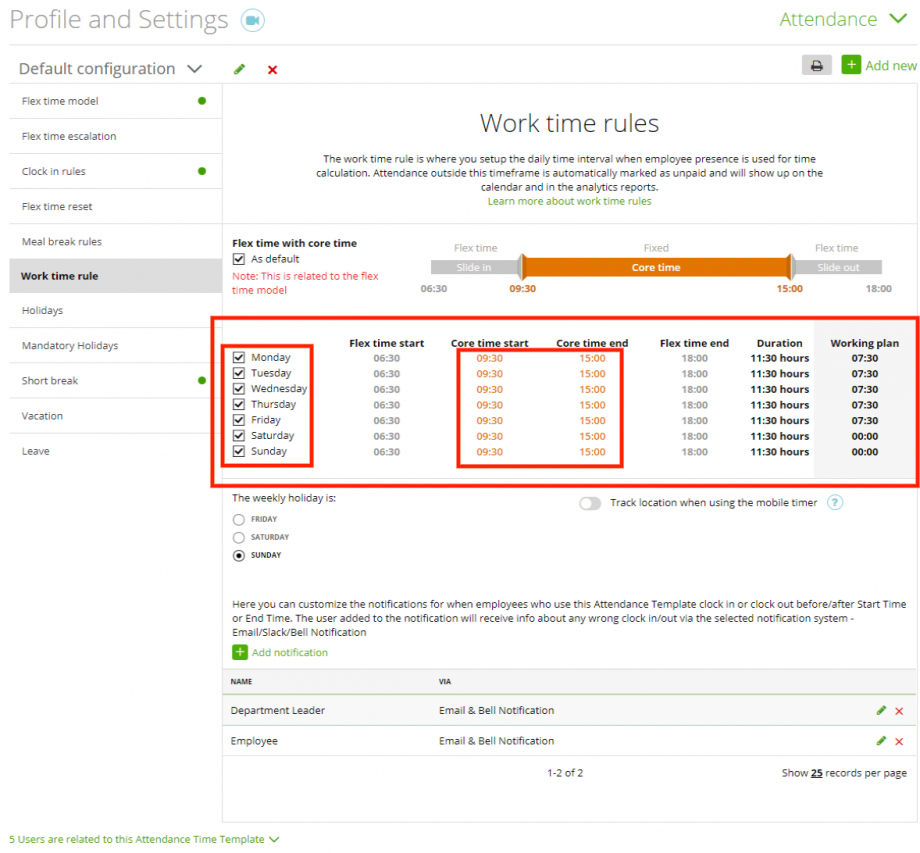 Here you can set your 'Weekly holiday':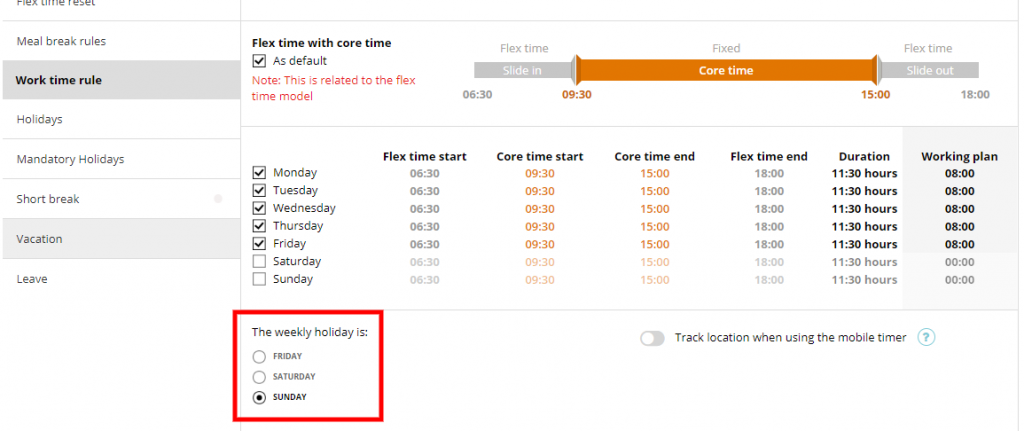 On this page, you can also set up notifications for your employees if they break the Attendance Time rules set up by you (if they clock in too early or clock out too late). The user added to the notification will receive the info about any wrong clock in/out via the selected notification system (Email/Slack/Bell Notification):
Note: This option is disable by default, enable it if you want to use it.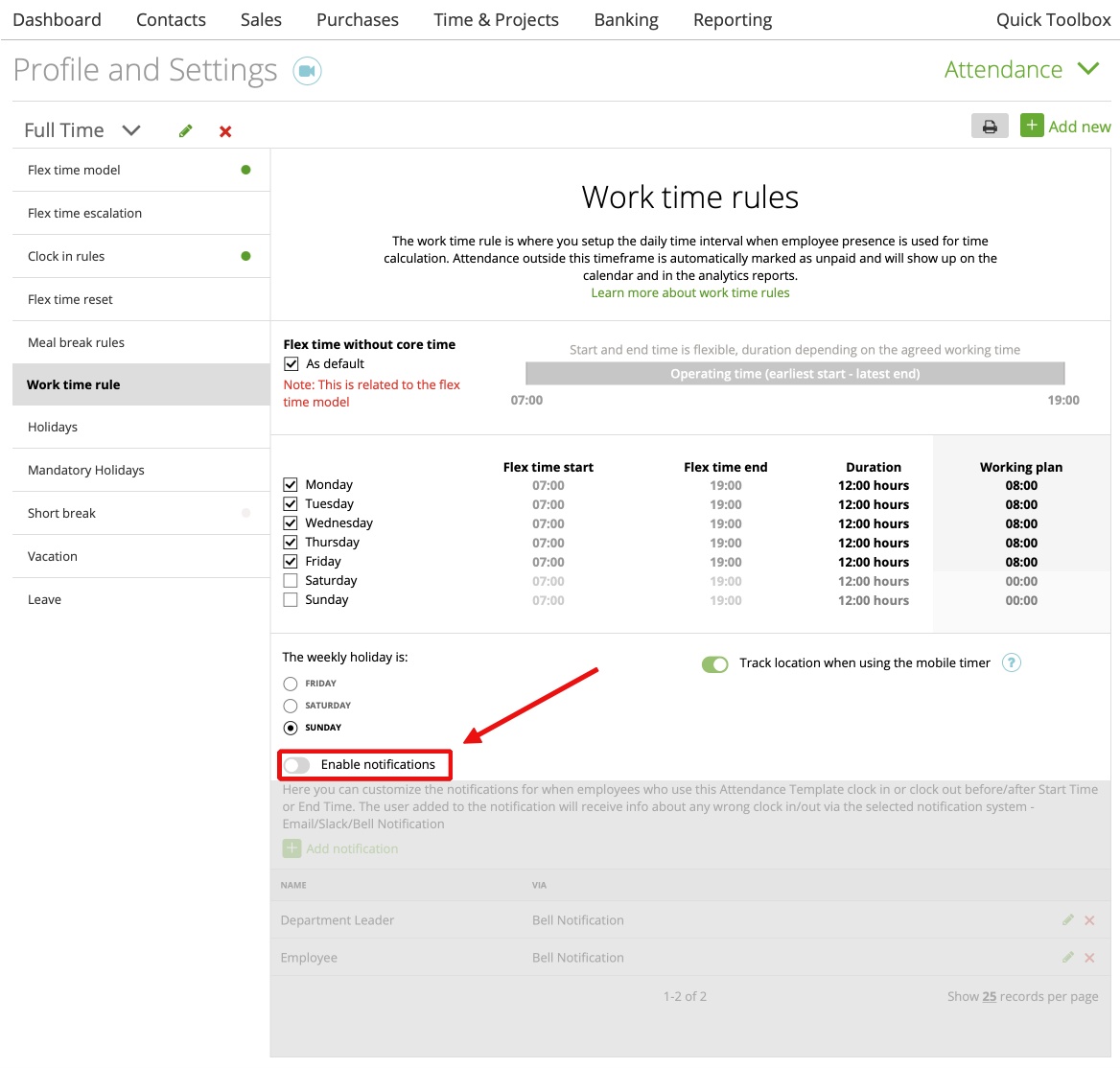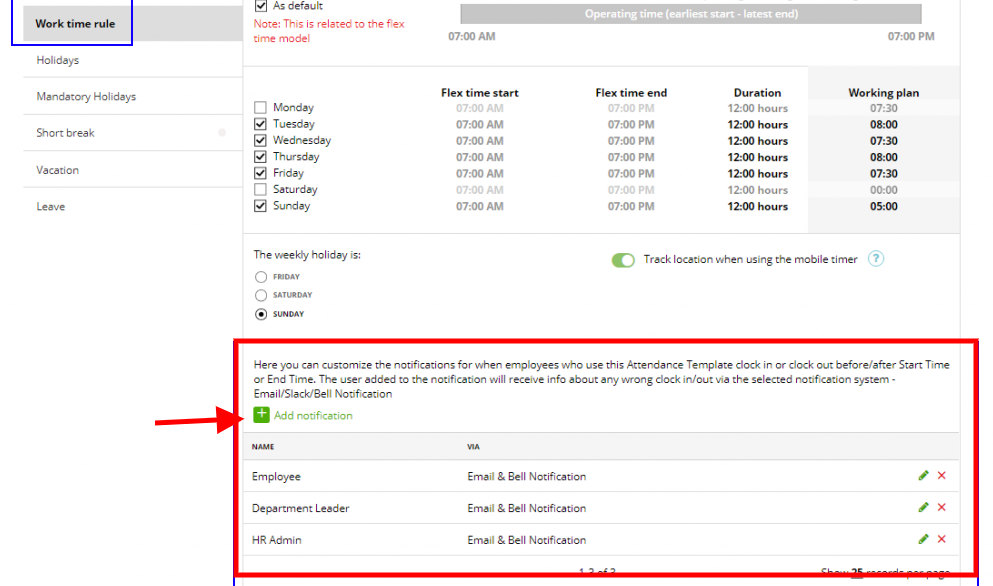 Note: If you'll assign another time model for a certain user and uncheck 'As default' box,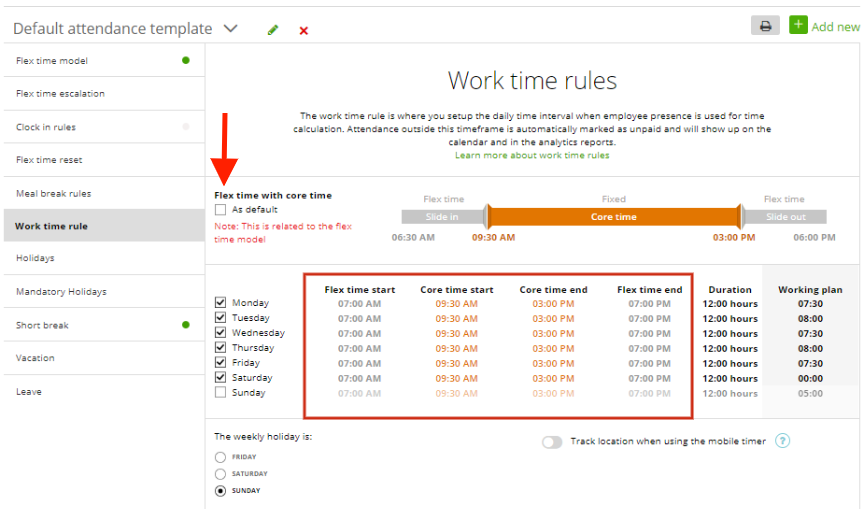 please go back to this page (Work Time Rules) and check if all settings are correct for this user.
Ignore work times rules
Sometime it maybe happen that your staff members need to work outside their work time rules. Then, their time will be tracked as not payable and won't be calculated to their flextime balance. In this case you can activate the feature that the system ignore the work time rules and all tracked attendance time will be payable. You can find that in the Staff Details -> Flex-time Settings