If you want to find out all the information on how a client can pay the Retainer, please read this article – 'Payments made by the client' – because the mechanism is similar to how Invoices get paid.
Now we'll explain how to manually deal with a payment for the Retainer:
How do I add a payment to a Retainer?
As an account owner or admin, you can record a payment manually.
To do this, go to Sales -> Invoices -> Retainers -> mark the Retainer you need -> click 'Add a Payment':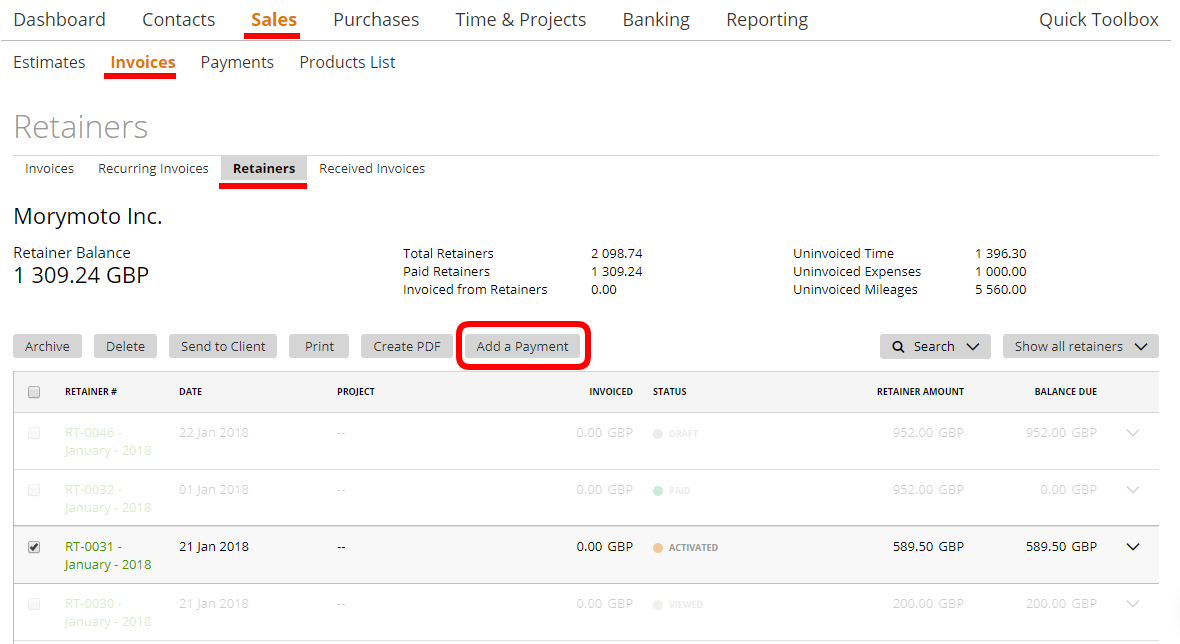 To review this Retainer payment please, go to Payments -> Retainer Payments.
Note: the tab 'Retainer Payment' is visible only if there are active Retainers in the account: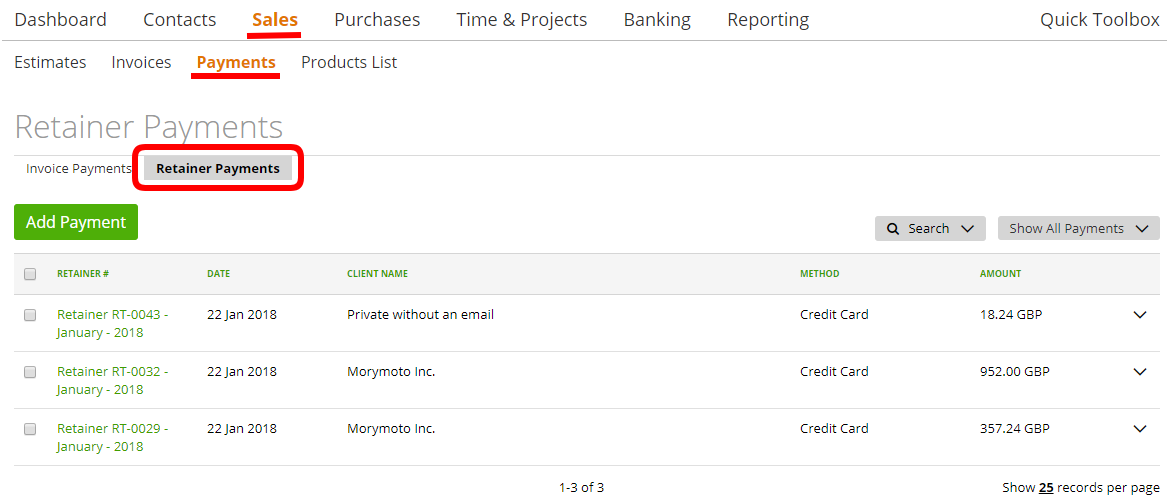 How to apply the Retainer Payment for paying an Invoice?
Please select the needed Invoice -> click on the  'Add a payment' button:

…then on the Payment page, select the Retainer Payment as a payment method and click on the 'Save Payments' button: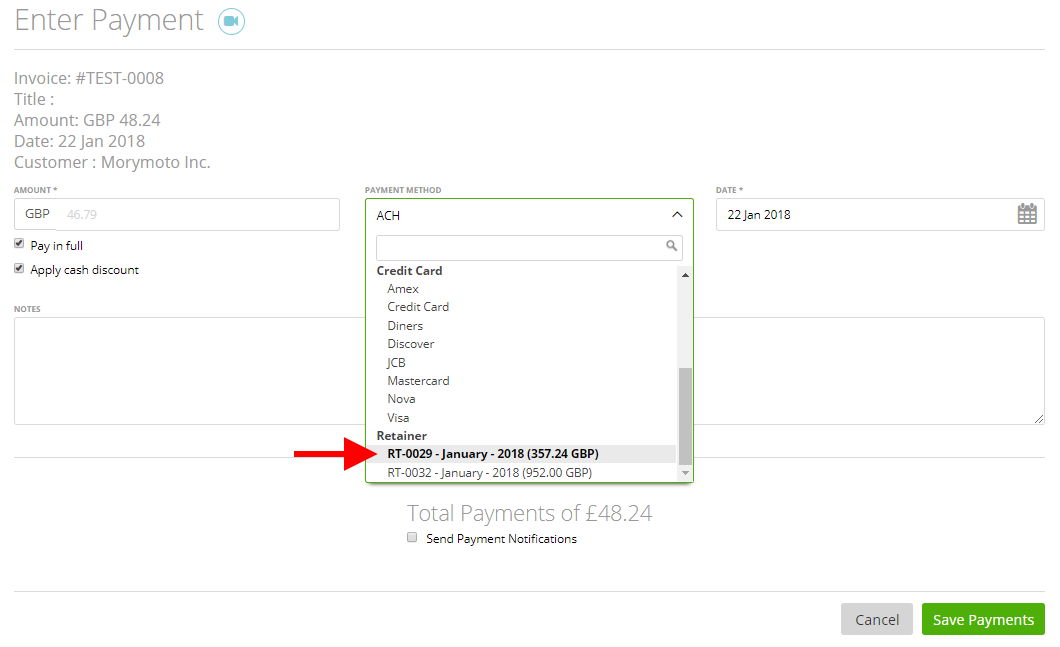 You can use the Retainer Payment to partially pay or fully pay an Invoice, but you cannot pay an Invoice if its amount is bigger than the Retainer payment.
Note: if you mark an Invoice as unpaid or if you cancel an Invoice and mark the payment as refunded in the Payments tab, then you can use the Retainer payment again and apply it to other Invoices.
Also, more information about retainer payments is available in the invoice history:

If it's the last payment – you'll see it mentioned as a Final Payment: