Retainer data – Grid
Retainer Balance
How do I find a Retainer?
Bulk Actions
Row end menu
Retainer data – Grid
You can see the Retainer Balance and all the main Retainer data for each client on the Retainers main grid. Information is displayed in the following columns:

– Total Retainers – the amount of all active Retainers (except Retainers with 'Draft' status)
– Not Paid – this is the amount of yet unpaid Retainers (all the active Retainers, except Retainers with statuses 'Partial' and 'Paid')
– Invoiced – this is the number of Retainers applied to Invoices (the amount of paid Retainers which were applied for paying the Invoices)
– Uninvoiced Amount – it's the amount of all billable hours, expenses and mileage related to the current client but not yet attached to the invoice.
Retainer Balance = Total Retainers – Not Paid Retainers – Invoiced Retainers
If you click on the Client name on the Retainers main grid, then you can review the detailed information about Retainers of that specific client: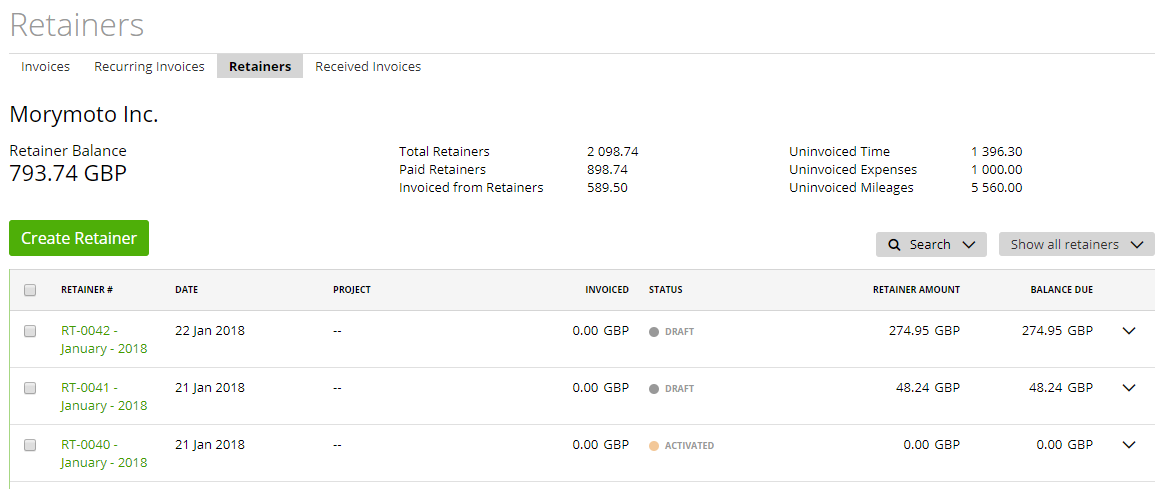 How do I find a Retainer?
You can quickly find a Retainer by using the search feature: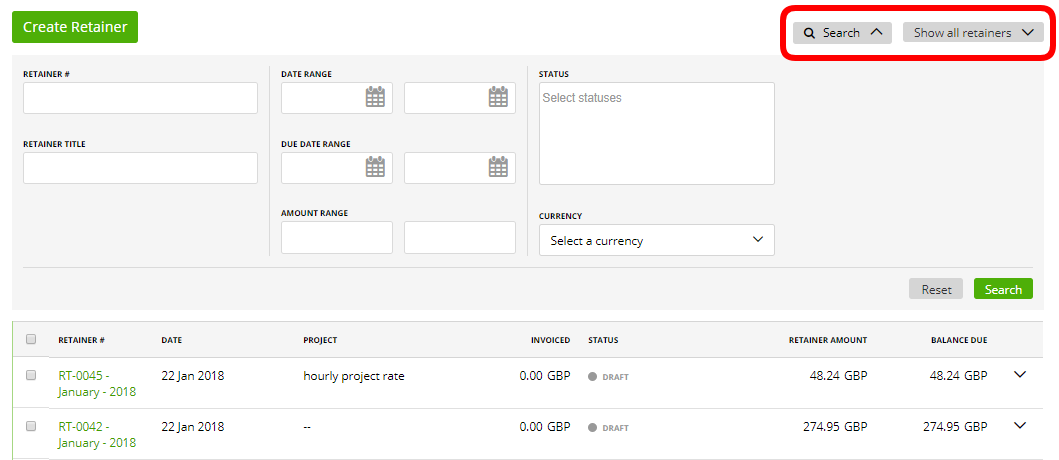 You can filter Retainers by Retainer #, Retainer title, date, due date, amount of retainer invoice, status and currency.
Bulk Actions
You can use bulk actions for Retainers by marking the check-boxes on the grid: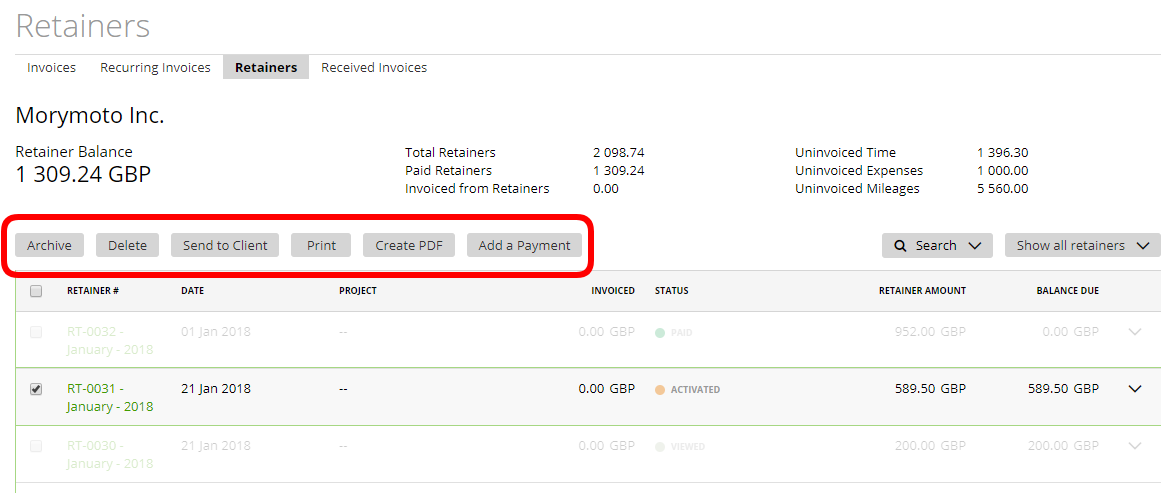 Available bulk actions:
– archive – archives Retainers
– delete – deletes Retainers
– send to a client – sends Retainers to the related clients
– print
– create PDF
– add a payment – records payment for this Retainer

All your Retainers are always visible under the list of retainers (see the screenshot above), the difference is just in the numbers (#3), if the retainer is in a draft mode then you'll see all the zeros there. If the retainer is activated – you'll see the numbers. You can see the details of the retainer when clicking on the little arrow (#4).
Row end menu
The Row end menu includes actions for Retainers: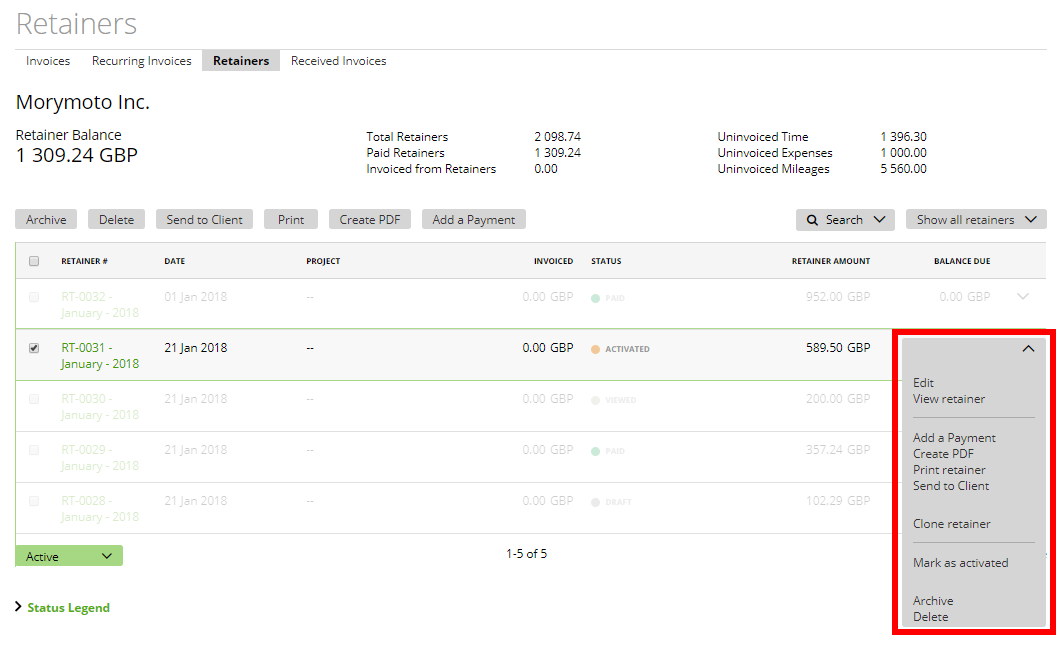 – edit – opens and edit a page
– view Retainer – opens a Retainer preview
– add a payment – records the payment for the Retainer
– create PDF
– print Retainer
– send to the client – sends Retainer to the client and his chosen contacts (by email)
– clone Retainer – creates a new Retainer with the same data
– mark as activated – changes the status to 'Activated' without actually sending the Retainer
– archive – moves Retainer to the 'Archived' tab
– delete – moves Retainer to the 'Deleted' tab