When creating invoices/recurring invoices/estimates/purchases, you will see the total amount at the end of the document's table.
But zistemo also helps you use 'subtotals'. It's very simple: add some items to your document and click 'Add Subtotal':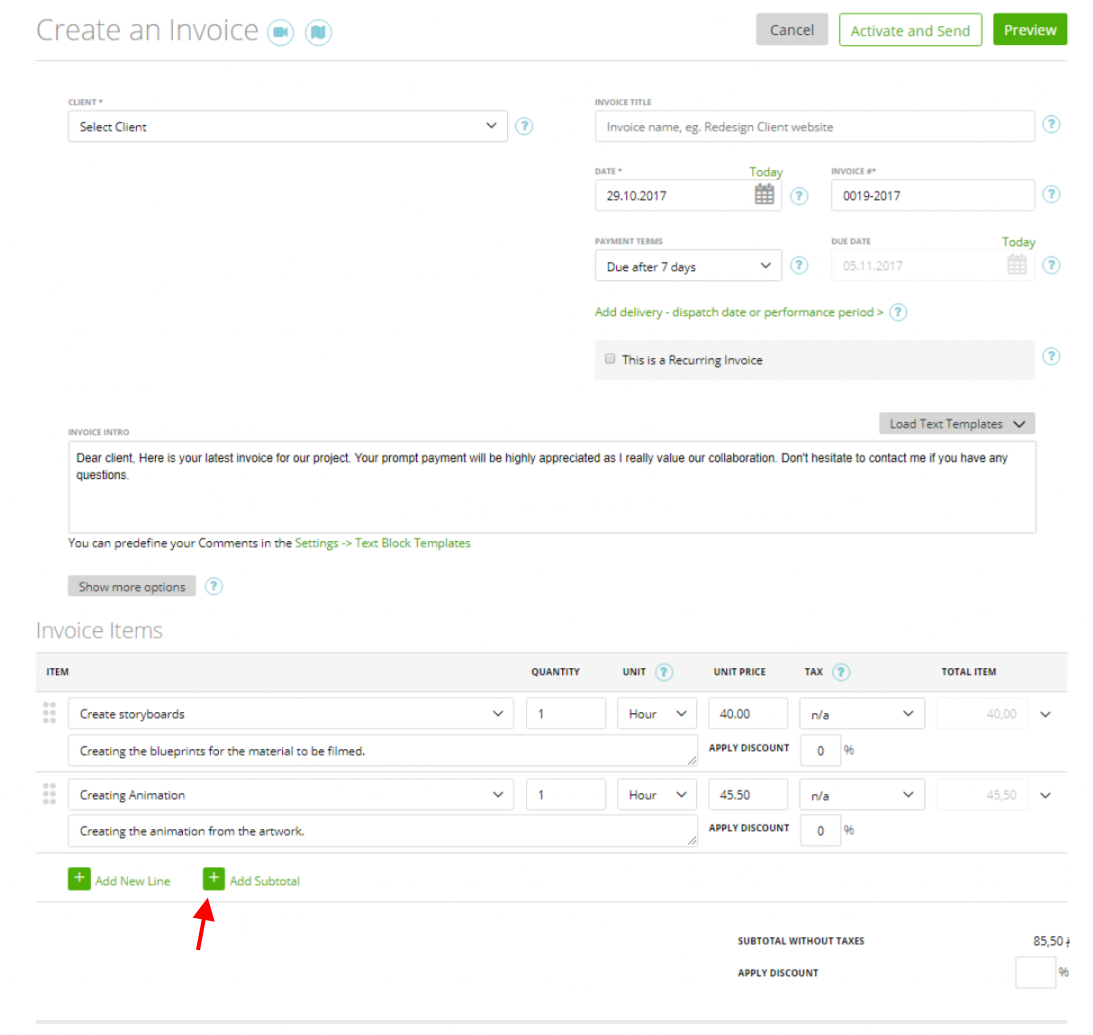 If you wish, you can enter a name for this subtotal header and description (or leave it empty) and you will see the total amount of previous items: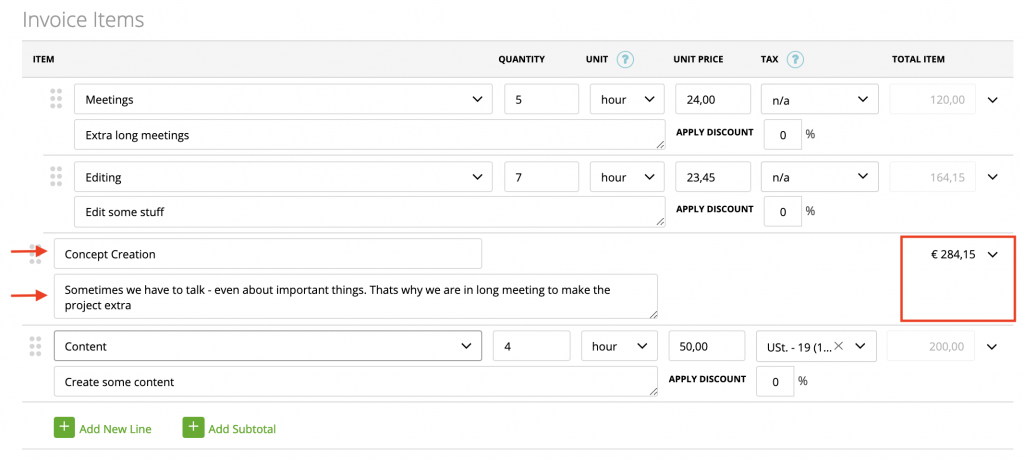 In case you change your mind, you can delete this line by clicking 'Delete' in the line-end menu: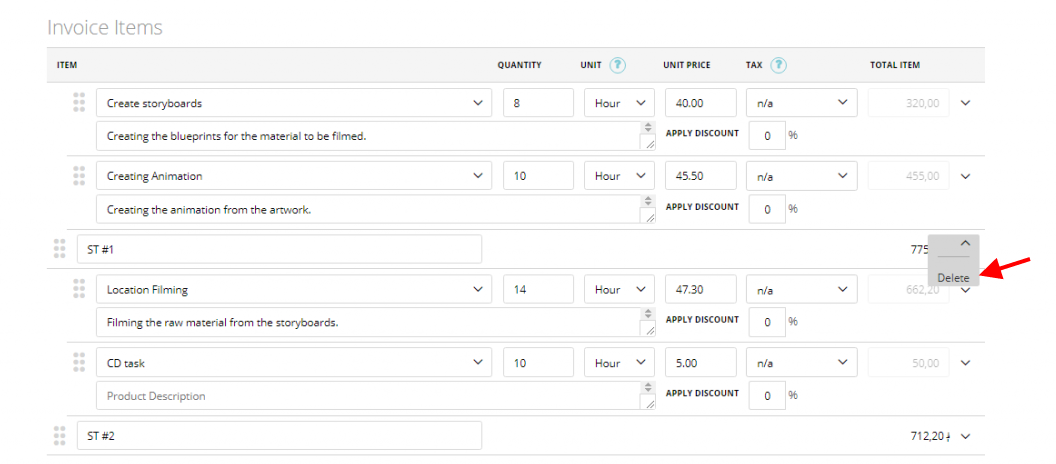 If you leave the "Subtotal" line, it will be displayed on the invoice/estimate/purchase preview (therefore on the document which will be sent to your client):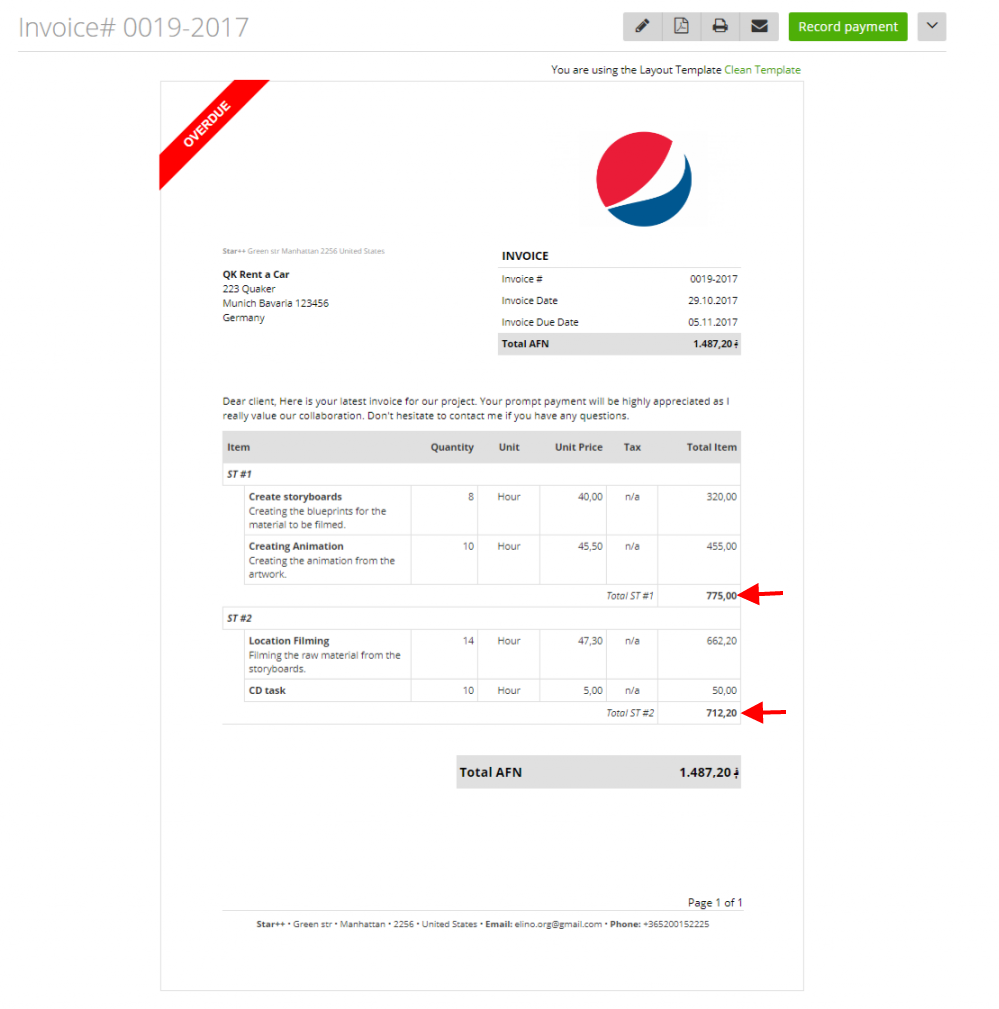 The format of the invoice with subtotals will indented differently for a better overview.